27.06.2022
SES-22 to launch on June 29
First SES C-band satellite dedicated to freeing up lower 300 MHz of C-band spectrum, enabling wireless operators to deploy 5G services across the US
Luxembourg, 24 June 2022 – SES announced today that SES-22 is currently being prepared for launch from SpaceX's Space Launch Complex 40 at Cape Canaveral Space Force Station on June 29, 2022 at 5:04 pm / 23:04 pm.
Built by Thales Alenia Space, SES-22 will operate in the 135 degrees West orbital slot and will deliver TV and radio to millions of American homes and provide other critical data transmission services. SES-22 is expected to start operations by early August 2022.
The launch of SES-22 is part of a broader FCC program to clear a portion of C-band spectrum to enable wireless operators to deploy 5G services across the contiguous US (CONUS). In response to a mandate from the FCC, satellite operators such as SES are required to transition their existing services from the lower 300 MHz to the upper 200 MHz of C-band spectrum to make room for 5G.
SES completed all Phase I transition activities in September 2021, and is on track for completing Phase II transition activities to meet the FCC's December 2023 deadline.
Quelle: SES
----
Update: 29.06.2022
.
SpaceX, ULA set up rocket launch doubleheader ahead of fourth of July holiday weekend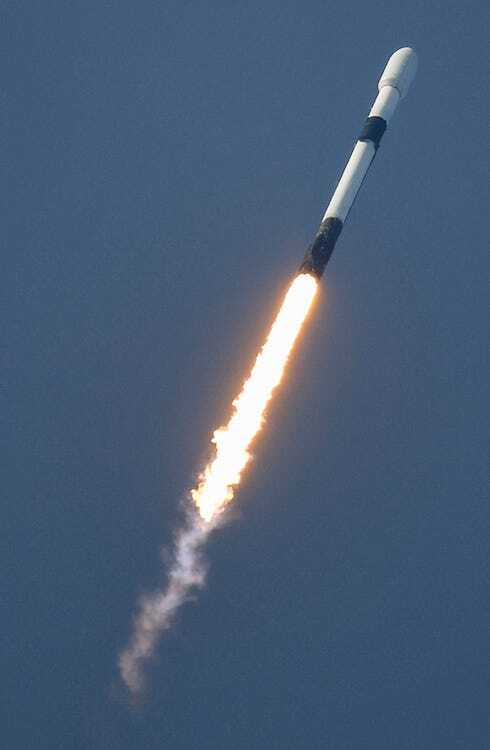 Decent weather conditions in the late afternoon this week could bring doubleheader launches from Cape Canaveral Space Force Station. SpaceX looks to cap off the Wednesday work day with a Falcon 9 rocket launch while United Launch Alliance hopes to wrap up Thursday with its Atlas V rocket.
First up from Cape Canaveral Space Force Station Launch Complex 40at 5:04 p.m. ET on Wednesday, June 29, is a SpaceX Falcon 9 rocket carrying the SES-22 communications satellite to orbit for SES, a Luxembourg-based satellite operator.
Forecasters with the 45th Weather Squadron predict an 80% chance of decent weather conditions for Wednesday's launch with showers and thunderstorms remaining at bay in the late afternoons for the rest of this week.
Wednesday's launch will be the company's 89th launch of the 230-foot Falcon 9 rocket from the LC-40 pad at Cape Canaveral Space Force Station.
The SES-22 mission trajectory will send the Falcon 9 to the east with the booster destined for a return trip landing on the company's "A Shortfall of Gravitas" drone ship stationed in the Atlantic Ocean about eight minutes after liftoff.
Launch and recovery weather conditions remain favorable for a backup opportunity on Thursday, June 30, but drop slightly to 60% "go" because of some clouds possible in the area.
Quelle: Florida Today
----
Update: 1.07.2022
.
Experimental IR Satellite Heads to GEO to Advance Hypersonic Missile Warning and Tracking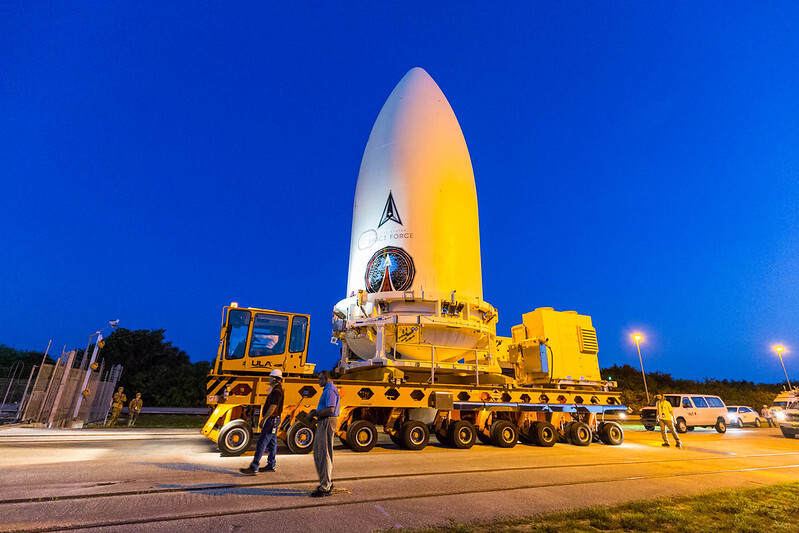 The United States Space Force (USSF)-12 mission payload is mounted atop its ride to space, the United Launch Alliance (ULA) Atlas 5 rocket, in preparation to launch for Space Systems Command. United Launch Alliance photo.
The Space Force's experimental satellite bound for geosynchronous orbit should inform plans to improve space-based missile warning and tracking.
The Wide Field of View Testbed satellite (WFOV) is one of two payloads scheduled to launch on a ULA Atlas 5 rocket during a two-hour window starting at 6 p.m. Eastern time June 30. The second payload on the USSF-12 mission is a ring-shaped adapter with its own propulsion that will carry multiple classified experiments for the Space Test Program.
The work planned for the WFOV satellite relates to the Space Force's Next-Generation Overhead Persistent Infrared (OPIR) constellation, characterized as "the cornerstone" of the U.S.'s future architecture for missile warning, tracking, and defense.
Hypersonic missiles are challenging the U.S. military's ability to provide sufficient warning. The hypersonic missiles maneuver, and they generate a dimmer infrared signature.
"The threat is certainly evolving at an unprecedentedly fast pace that we haven't seen before," said Space Force Col. Brian A. Denaro during a call with reporters June 28. "We're looking at a range of targets and missiles in the hypersonic domain that are more maneuverable; they're dimmer—harder to see; and that's requiring a new approach to how we both detect and then track all of these missiles throughout their flight.
"If you could imagine, with our current systems, they largely rely on a ballistic trajectory of those missiles, with a predicted impact point. The change in the threats that we see coming online today are highly maneuverable, and so it's hard to predict where those missiles are going to go. … We're seeing these developments both in China and in Russia at a very fast pace."
Built by Boeing's Millennium Space Systems, the WFOV satellite will monitor Earth's atmosphere for infrared signatures at a higher resolution and over more of the Earth than the existing Space-Based Infrared System satellites.
L3Harris Technologies built WFOV's new large-focal-plane infrared sensor—"4k by 4k," or 4,000 pixels by 4,000 pixels—to provide "an OPIR capability on orbit with enhanced sensitivity that can track dim targets over large areas," said Col. Heather B. Bogstie of the Space Force's Space Systems Command during the call. SSC is one of three Space Force field commands organizationally similar to Air Force major commands. It's the successor to the former Space and Missile Systems Center at Los Angeles Air Force Base.
Bogstie said the new sensor also features "reduced noise."
From the faraway GEO belt 36,000 kilometers above the equator, the WFOV satellite will have a role in proving the equipment works, but that's not all. Teams will also test aspects of future activities such as mission planning, data handling, and algorithm development, the officials said.
"This mission will give us unprecedented 24/7 coverage across 3,000-plus kilometers over the Pacific theater," Bogstie said. She said WFOV "is integral to the nation's missile warning and missile track[ing] architecture" and that its large-focal-plane sensor is appropriate for other orbits besides GEO. The Space Development Agency and SSC are working on plans for infrared missile warning and tracking constellations in low and medium Earth orbits, respectively.
WFOV is "really going to be an important pathfinder for our future MEO missile track[ing] systems," Bogstie said. "The data exploitation, the mission planning pieces for the Wide Field of View Testbed, [are] going to be very critical in how we operationalize the data that goes to the warfighter and also ultimately gets put into the integrated missile warning/missile tracking/missile defense architecture. …
"So that's why it's important, knowing that the threat's imminent right now, how this particular mission is a pathfinder for what we are looking to field here in '26."
Altogether, the mission, including the two satellites and the launch, cost $1.1 billion, according to an SSC spokesperson.
ULA placed the two satellites in position at the top of the rocket June 15, encapsulated within their Atlas 5 fairing. As of June 29, the forecast for favorable weather for the June 30 launch was 60 percent, with the possibility of cumulus clouds. A second launch window was on July 1.
"Also unprecedented," Bogstie added, "is the launch of the SBIRS GEO-6 mission later this month, which means there will be two OPIR satellites launching in a very close timeframe, further increasing the U.S. missile warning capability."
Quelle: USAF
----
Update: 20:00 MESZ
.
Start von SpaceX Falcon9 mit SES-22 Satelliten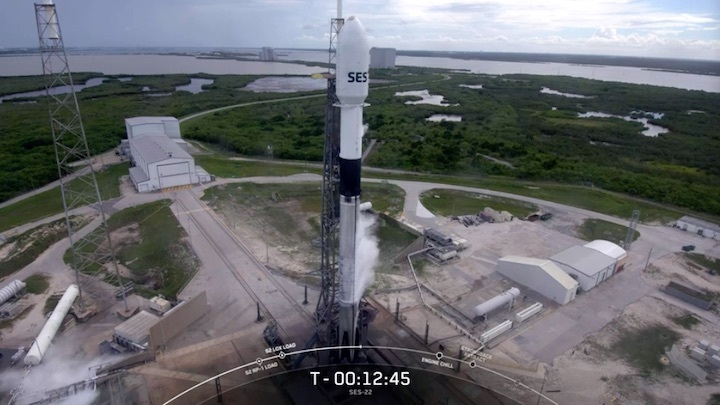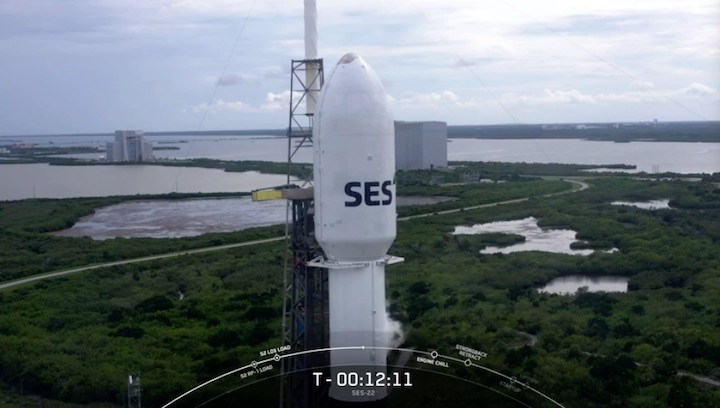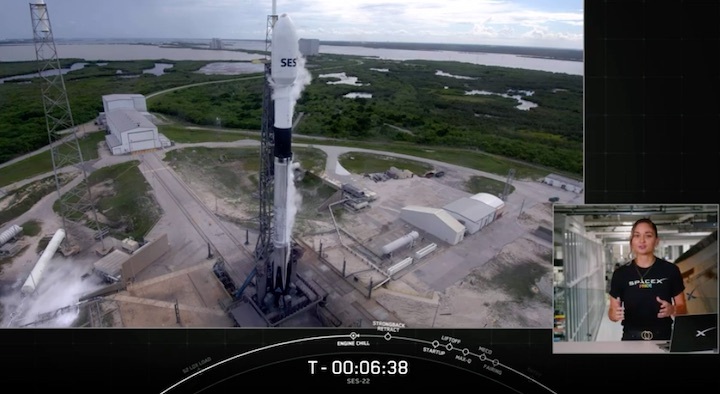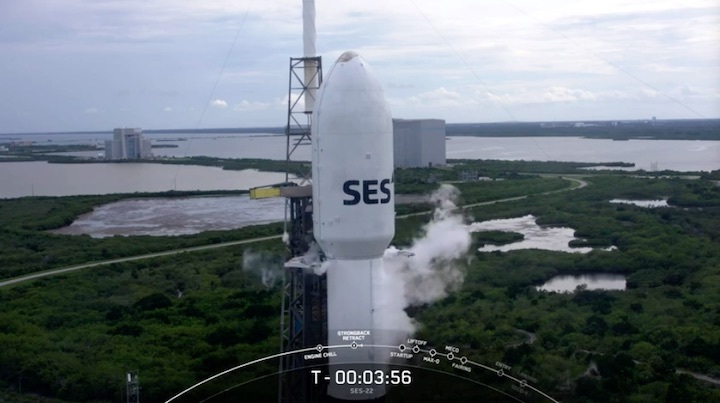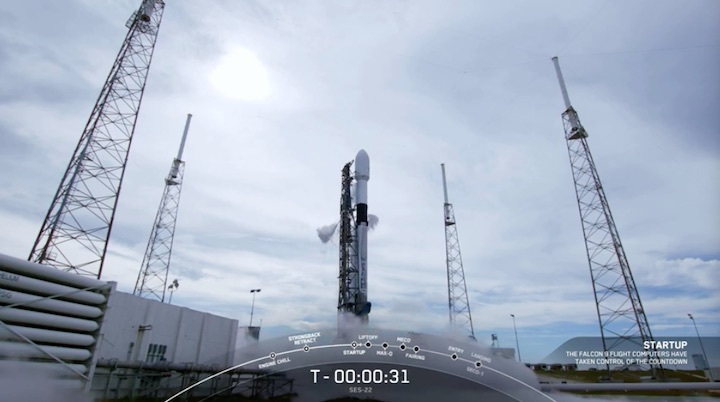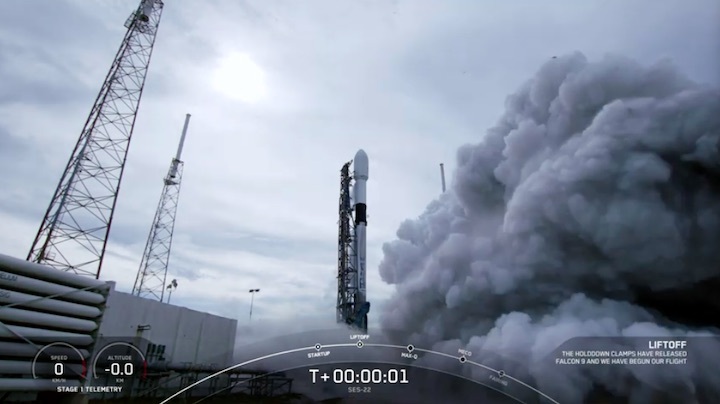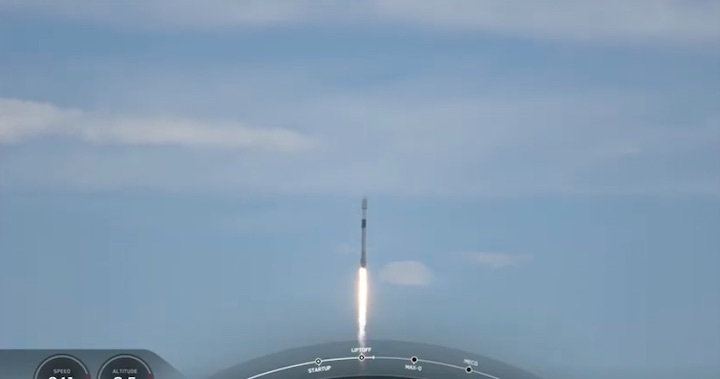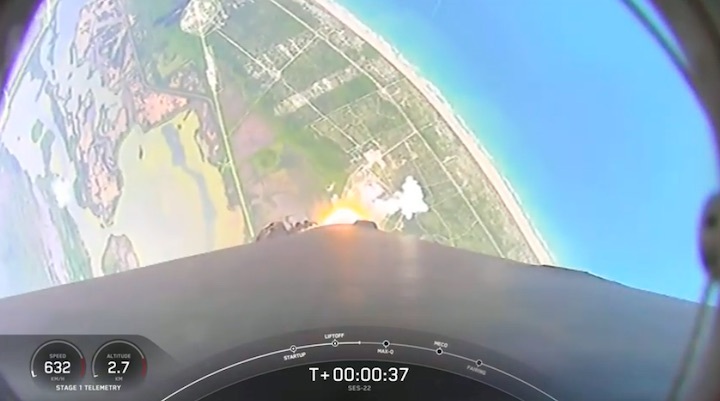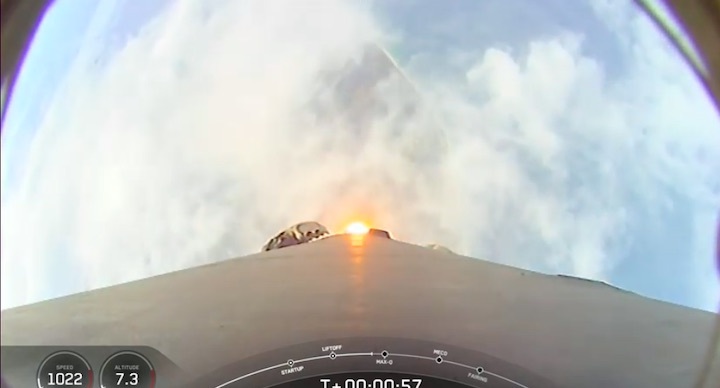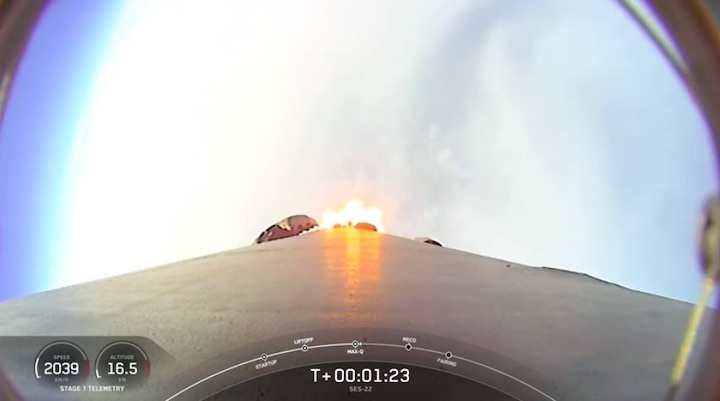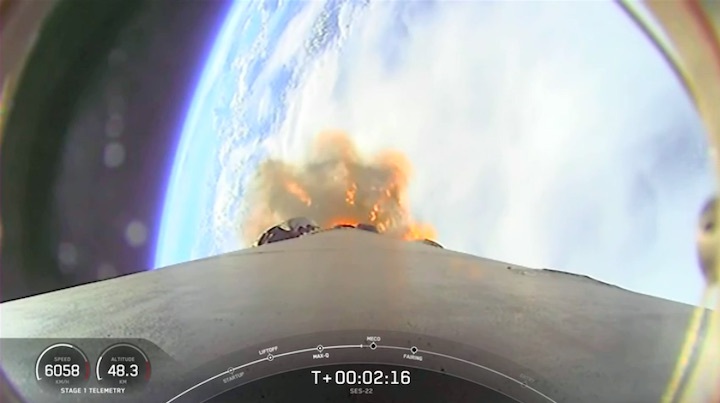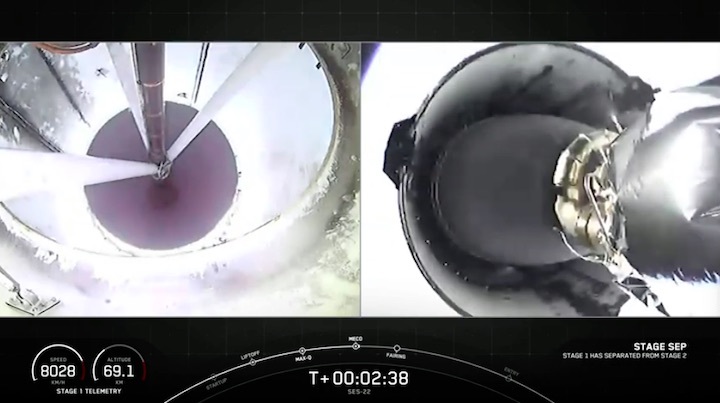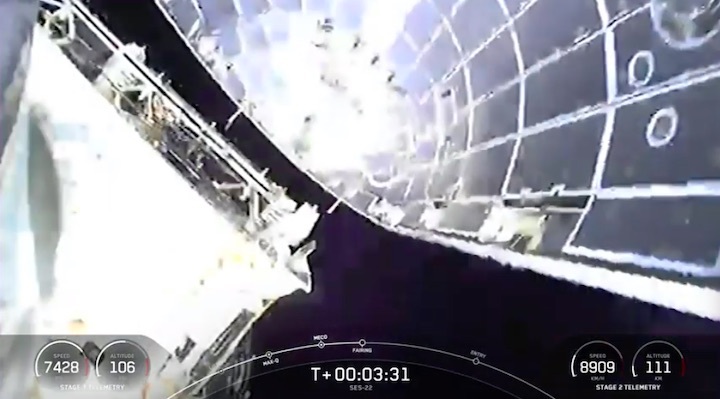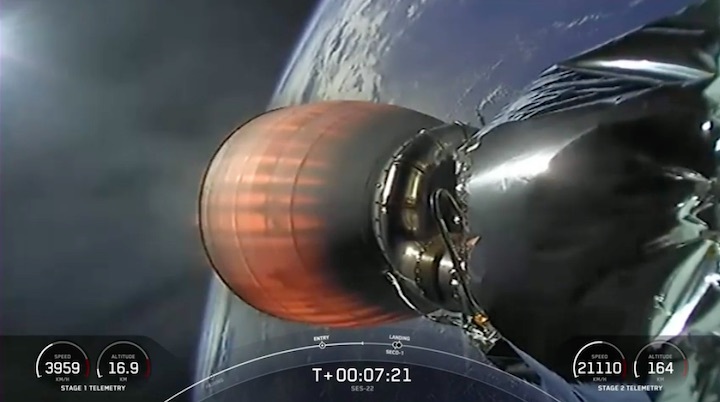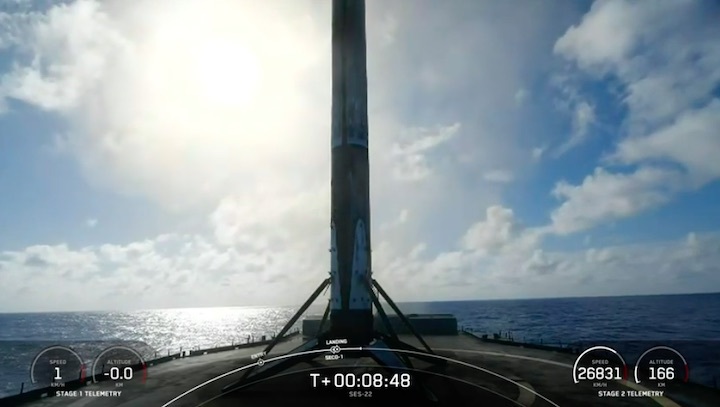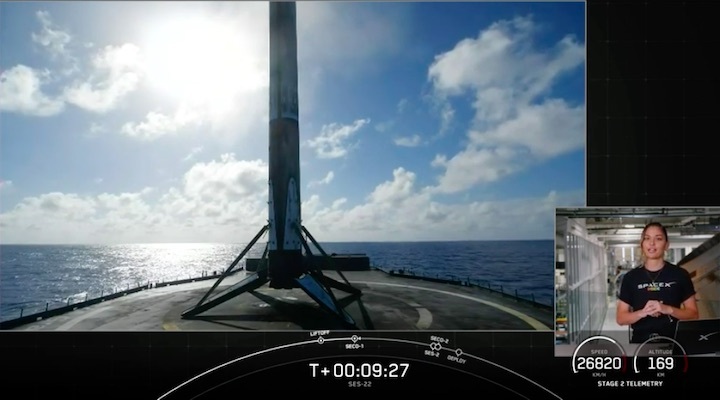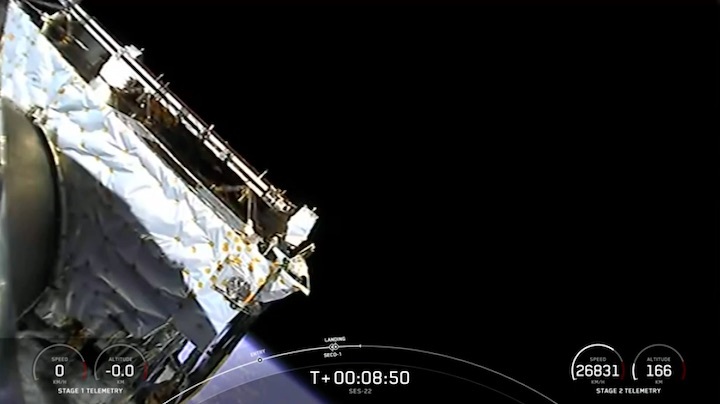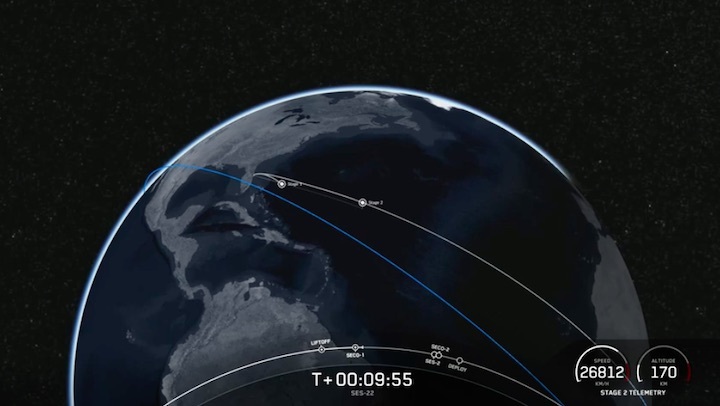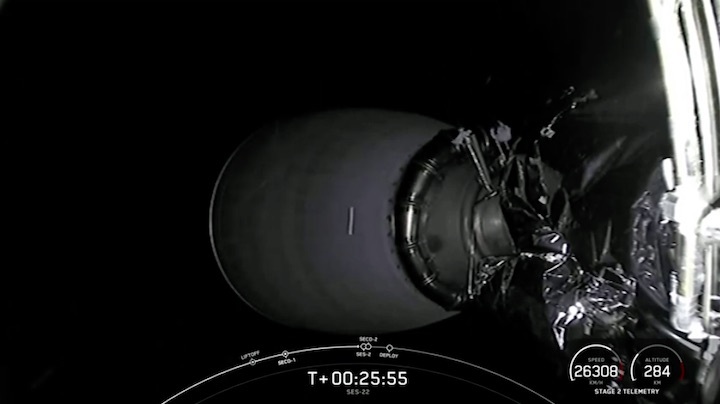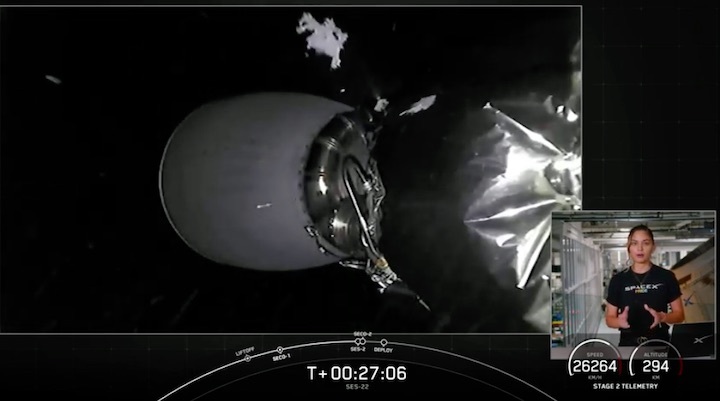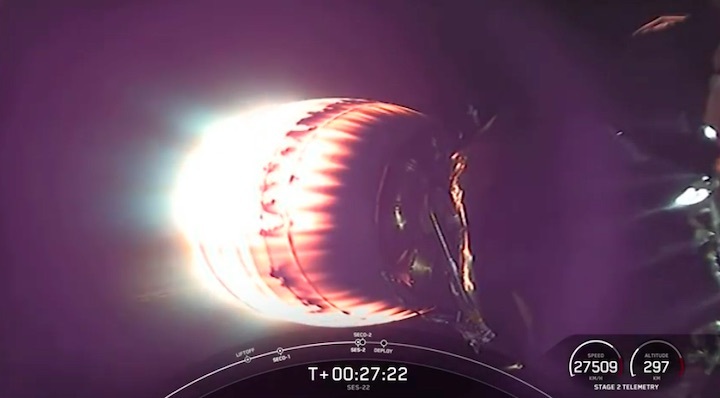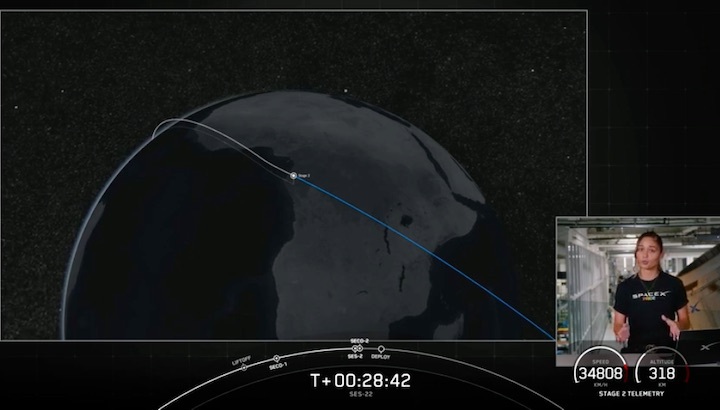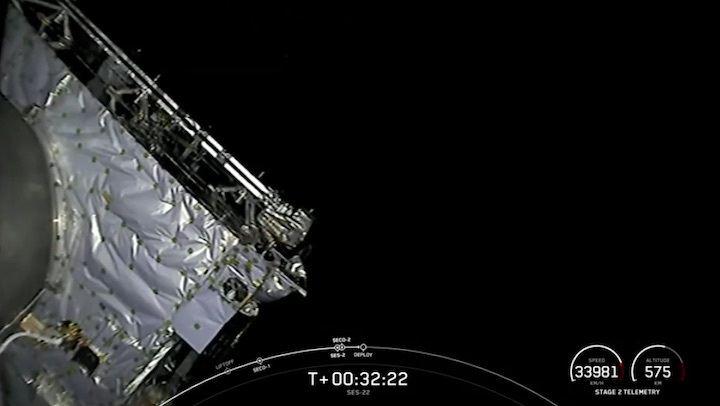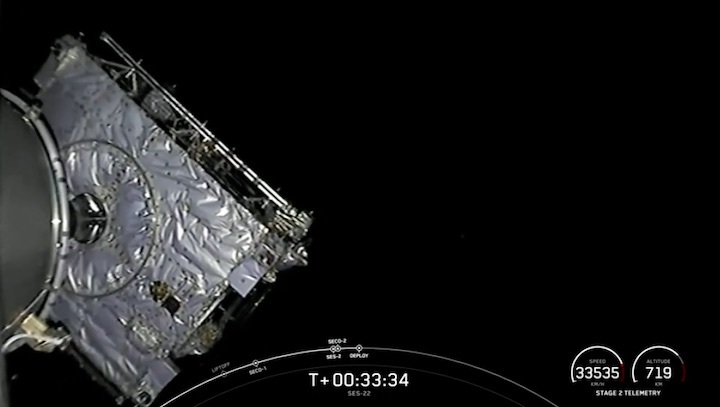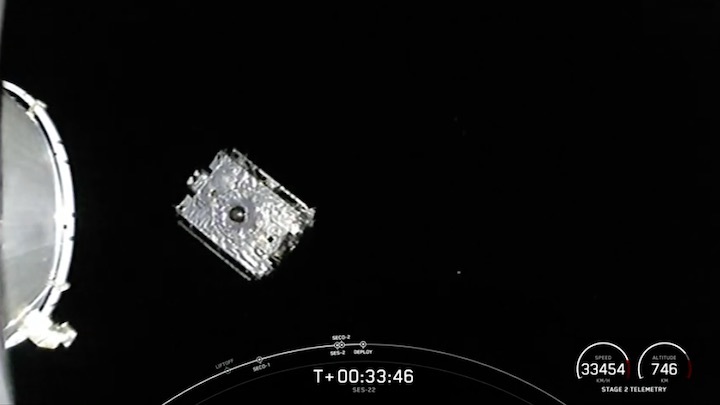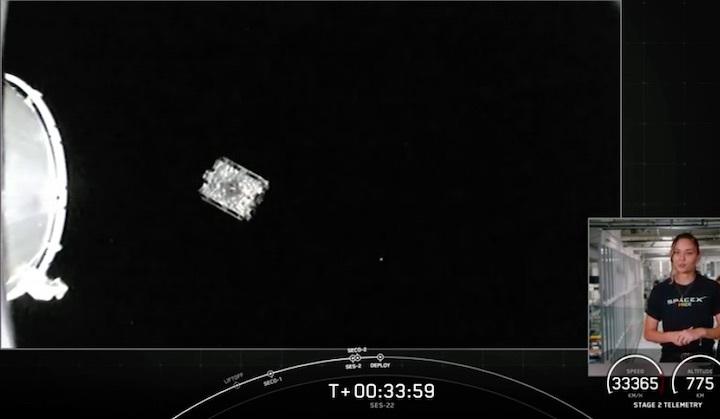 Quelle: SpaceX
643 Views