9.06.2018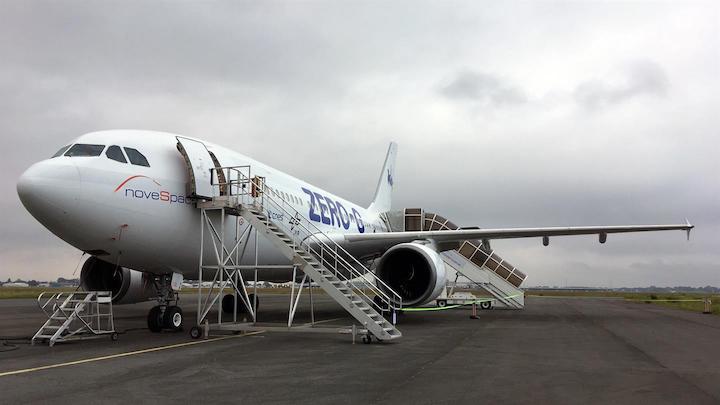 The joint campaign conducted by DLR, ESA and CNES, runs from 28 May until 8 June 2018 in Bordeaux
For the first time, a NASA life science experiment is on board
In another first, only life science experiments are being conducted
Focus: Space, life sciences, human physiology
When the parabolic flight aircraft, the Airbus A310 ZERO-G, takes off from Bordeaux-Mérignac Airport on 5 June 2018, it will be a 'first' in several respects: for the first time, only life science experiments will be exposed to three very different gravity conditions during a joint campaign by the German Aerospace Center (Deutsches Zentrum für Luft- und Raumfahrt; DLR), the European Space Agency (ESA) and French space agency CNES (Centre national d'études spatiales; CNES). The idea of conducting a pure 'life science campaign' originated with the International Space Life Sciences Working Group (ISLSWG), an expert network at space agency level. This particular campaign includes a total of eight experiments – three of them from Germany – over three flight days. Also for the first time, a NASA life science experiment will be on board.
Special guests on board
While scientific parabolic flights have a long tradition in the US, no campaigns are currently underway there. NASA is involved in the ISLSWG Partial G Campaign with a comprehensive experiment. "We are delighted to be participating in this particular European campaign using the A310. Our experiment, in which we examine blood flow and blood pressure in the upper half of the body, as well as intraocular pressure, at various partial G levels, will help us to better understand the reactions of the human body and therefore ensure that astronauts remain healthy and are able to perform well during extended stays in space. The first flight day was very exciting and we are looking forward to evaluating our results," says David Martin, Project Scientist in the 'Gravitational Dose' team within the Cardiovascular and Vision Laboratory at the NASA Johnson Space Center.
Only life science experiments
Research under microgravity conditions is usually an interdisciplinary affair. Materials researchers are interested in the melting of certain alloys, for example, while physicists aim to discover how liquids and plasmas, among other things, behave under partial gravity. On this occasion, however, only life science experiments are benefiting from partial gravity over the almost 100-square-metre experimental area. "In this particular campaign, we are focussing on life sciences, because they provide answers to important questions such as how both astronauts and humans on Earth can remain fit and healthy. The ISLSWG initiative provides an opportunity to find answers to some of these important questions with experiments performed by experts," says DLR Parabolic Flight Programme Manager Katrin Stang.
Kampagne unter Führung internationaler Experten
The International Space Life Sciences Working Group (ISLSWG) is an international alliance of space agencies from the United States, Germany, France, Italy, Japan and Canada, as well as the European Space Agency (ESA), intended to strengthen global collaboration. This network, chaired by NASA, brings together national agencies and researchers from around the world on the international stage, in order to promote the development and most efficient, shared use of global research facilities and resources – including the International Space Station (ISS). Intensive information exchange between agencies and scientists ensures the acquisition of knowledge and helps to make optimum use of the special conditions of space in order to derive applications for humans on Earth and to facilitate exploration.
Differing gravity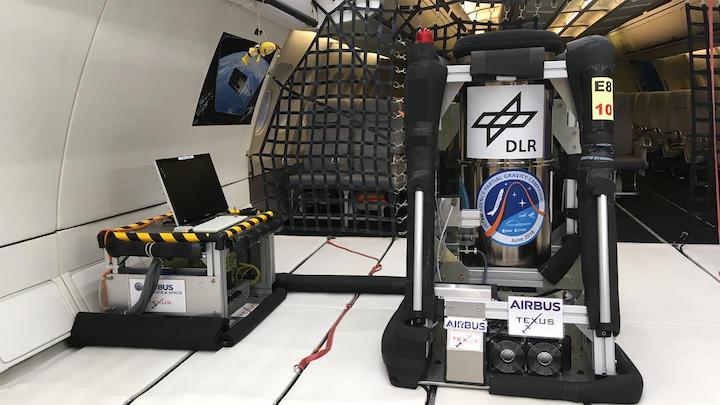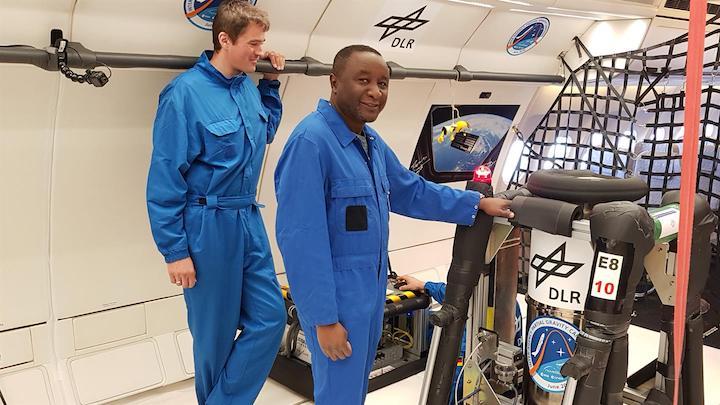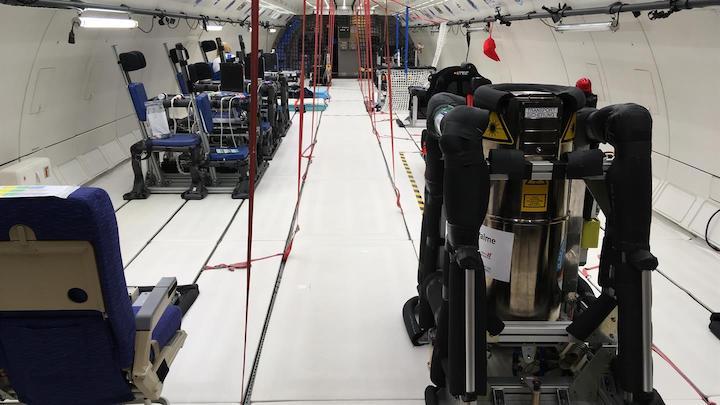 When the Airbus A310 ZERO-G arrives at its target area after around 30 minutes flying, the captain announces the first of a total of 31 parabolas for that day. The countdown starts with five and then one minute, 30 seconds, 5, 4, 3, 2, 1 – "Pull up!" is the command from the cockpit – the signal for everyone involved that the pilot will now make the aircraft climb. This ascent, during which the on-board gravity is 1.8 times normal, and passengers are almost twice as heavy, is normally followed by a 22-second-long zero-g phase – microgravity. "This will not happen during this campaign, however. In the Partial G Campaign, the pilots fly three special parabolic shapes. So instead of zero-g or microgravity, one quarter, half and three quarters of Earth's gravity will still be present. Passengers on board will therefore experience one quarter, half or three quarters of their own body weight – depending on the trajectory," explains Stang.
"The prospect of having partial gravity parabolas available for experiments during this campaign is a unique opportunity to observe biological and physiological systems and understand how the underlying mechanisms work. We are delighted that NASA is involved, with an experiment to examine how people respond in these particular conditions. This is a major step towards exploration," adds Craig Kundrot, Chair of ISLSWG and Director of the Space Life and Physical Sciences Research & Applications Department at NASA.
Three German experiments on board
How does microgravity affect our muscle control? How mentally efficient are we under these conditions? What do the thresholds for experiencing gravity mean for plants? Three German experiments on board will address precisely these questions.
Quelle: DLR
2940 Views