5.06.2018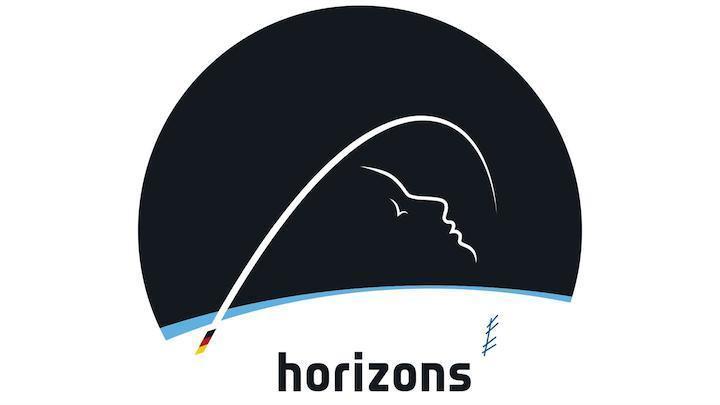 +++
Soyuz rocket for next station crew transferred to launch pad in Kazakhstan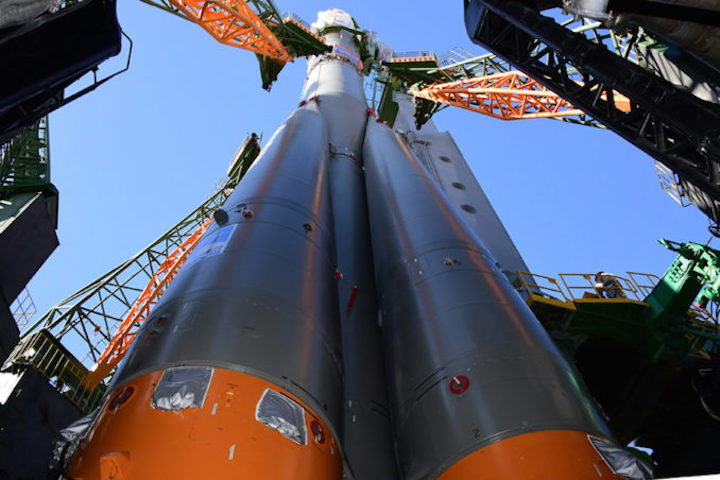 A Soyuz booster set for liftoff this week with a Russian cosmonaut, a German flight engineer, and a former NASA flight surgeon heading for the International Space Station arrived at its launch pad in Kazakhstan Monday.
The Soyuz rocket, emblazoned with a logo commemorating the 2018 FIFA World Cup, emerged from its assembly hangar at the Baikonur Cosmodrome after sunrise Monday, riding a specialized railcar along a winding route to Launch Pad No. 1, the same site where Yuri Gagarin launched in 1961 to become the first person in space.
Once at the launch pad, a hydraulic lift raised the three-stage Soyuz-FG rocket vertical, and a series of support arms and gantry towers folded around the vehicle, suspending it over the launch pad's flame bucket and giving Russian technicians access to the vehicle for final checks.
The service towers will also allow the three-person crew to board the Soyuz MS-09 spacecraft mounted atop the rocket in preparation for launch Wednesday at 1112:41 GMT (7:12:41 a.m. EDT; 5:12:41 p.m. Baikonur time).
Soyuz commander Sergey Prokopyev, a former squadron commander in the Russian Air Force, will occupy the center seat of the spacecraft. Prokopyev, 43, is poised for his first space mission.
European Space Agency astronaut Alexander Gerst, flying for the second time to the space station, will serve as board engineer in the left-hand seat of the Soyuz capsule. Gerst, a 42-year-old native of Künzelsau, Germany, will take command of the space station's Expedition 57 crew later this year, becoming the second ESA astronaut to lead a space mission.
NASA astronaut Serena Auñón-Chancellor, 42, a former flight surgeon and another rookie space flier, will climb into the right-hand seat in the Soyuz for launch Wednesday. Born in Indiana and raised in Colorado, she came to NASA in 2006, before her selection as an astronaut in 2009.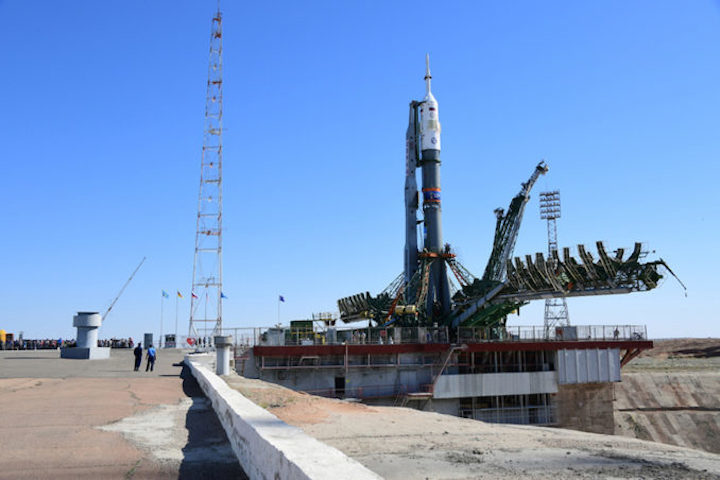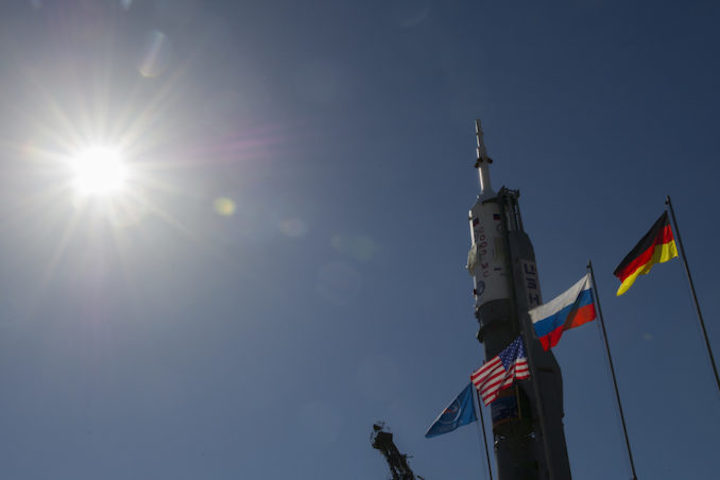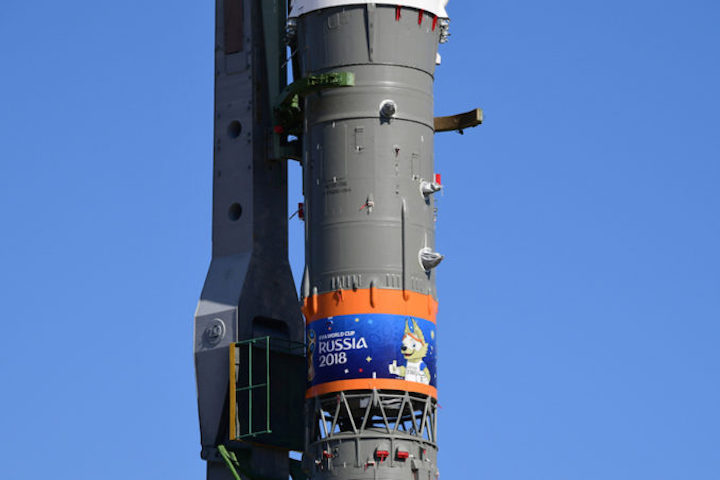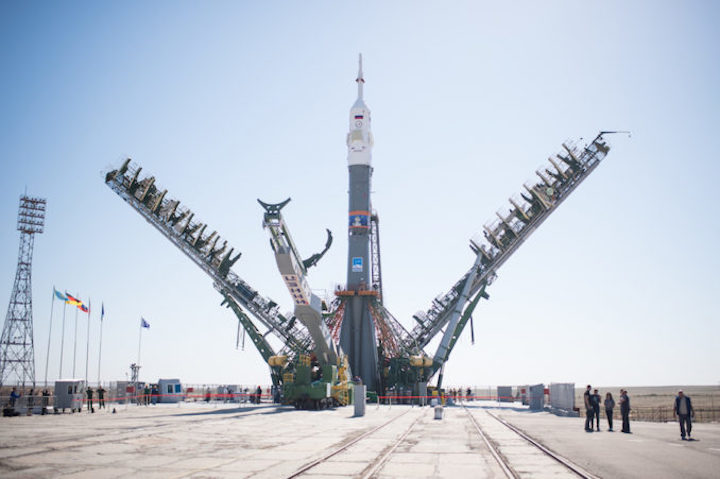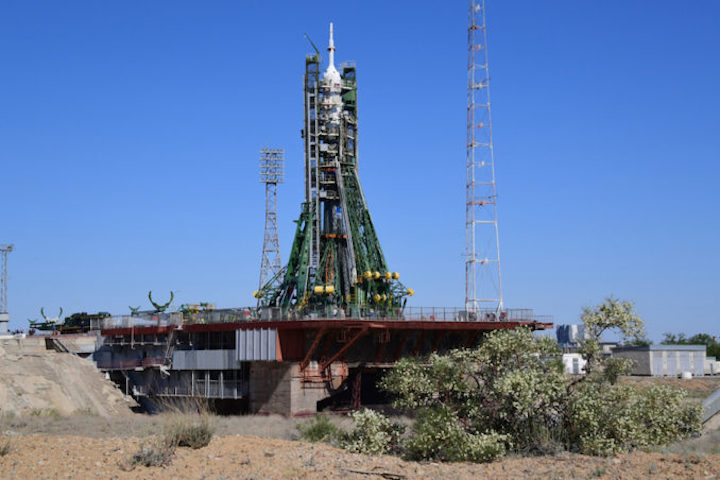 Quelle: SN
+++
START VON ESA-ASTRONAUT ALEXANDER GERST
-
ESA-Astronaut Alexander Gerst wird am 6. Juni um 13.12 Uhr MESZ in Begleitung von Roskosmos-Kommandant Sergej Prokopjew und NASA-Astronautin Serena Auñón-Chancellor zur Internationalen Raumstation (ISS) aufbrechen
Die drei werden vom Kosmodrom Baikonur in Kasachstan starten. Mit ihrer Ankunft auf der ISS zwei Tage später beginnt Gersts Mission Horizons.
Vertreter der Medien sind zur Startveranstaltung im Zeiss-Großplanetarium in Berlin eingeladen. Sie werden Gelegenheit bekommen, von Astro­nauten, Wissenschaftlern und anderen Raumfahrtexperten mehr über die Mission Horizons zu erfahren, Interviews zu führen und den Start live mitzuerleben.
Diese Mission ist Gersts zweiter Raumflug. Er wird auch als zweiter ESA-Astronaut das Kommando auf der ISS übernehmen. Das Wissenschafts­programm sieht mehr als 50 europäische Experimente vor, die den Menschen auf der Erde zugutekommen bzw. zur Vorbereitung künftiger Weltraumexplorationsvorhaben beitragen werden.
Quelle: ESA
---
Update: 6.06.2018
.
Rocket Ready to Blast Off New Crew Wednesday Morning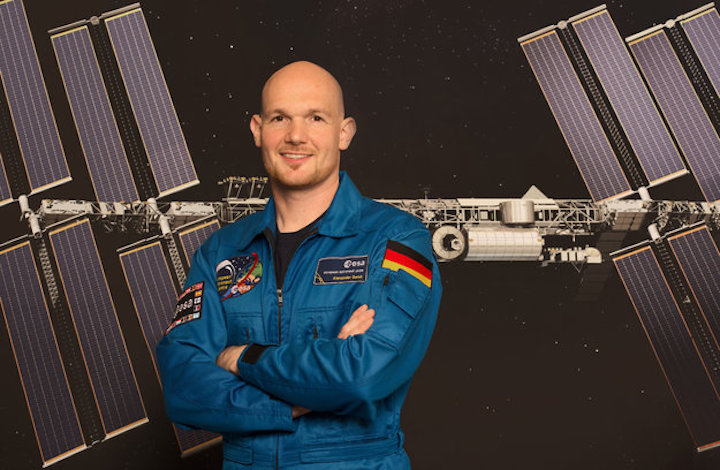 The Soyuz rocket that will launch three new Expedition 56-57 crew members to the International Space Station stands at its launch pad at the Baikonur Cosmodrome in Kazakhstan. Soyuz Commander Sergey Prokopyev and Flight Engineers Serena Auñón-Chancellor and Alexander Gerst are in quarantine today preparing to blast off Wednesday at 7:12 a.m. EDT on a two-day trip to the station. Live NASA TV coverage begins at 6:15 a.m.
The trio representing Roscosmos, NASA and the European Space Agency will orbit Earth for two days before arriving at the station's Rassvet module Friday at 9:07 a.m. The crew will enter its new home after the hatches open around 11:30 a.m. to begin a six-month mission aboard the orbital laboratory. NASA TV will begin its live docking coverage Friday starting at 8:15 a.m.
Three veteran station residents will greet the newcomers Wednesday when Expedition 56 grows to its full complement of six team members. Station Commander Drew Feustel and Flight Engineers Ricky Arnold and Oleg Artemyev have been living in space since March 21 and will help familiarize their new crewmates with station systems and safety procedures.
Meanwhile, the three orbiting Expedition 56 crewmates managed to work on scientific gear and prepare for next week's spacewalk. Feustel cleaned samples cartridges inside the Electro-Static Levitation Furnace as Arnold readied the Plant Habitat-01 for upcoming botany research. The duo also assembled and tested spacewalking gear ahead of a June 14 spacewalk to install wireless communications gear on the Harmony module.
Quelle: NASA
+++
Update: 13.30 MESZ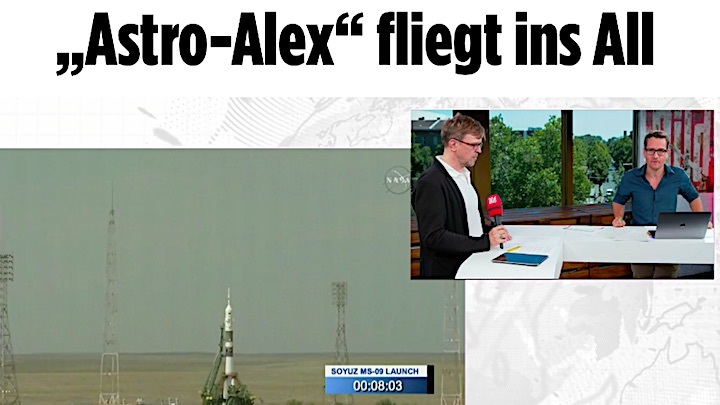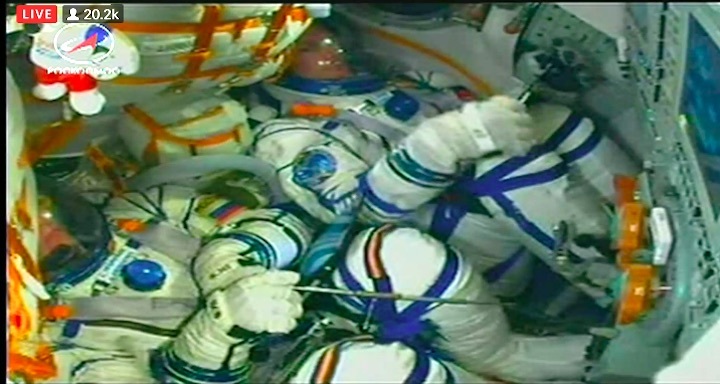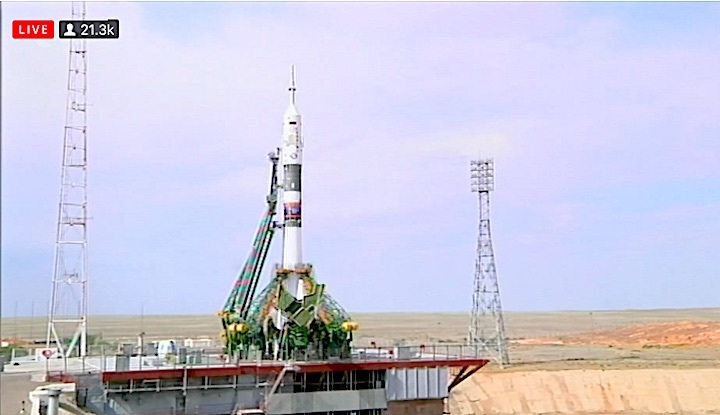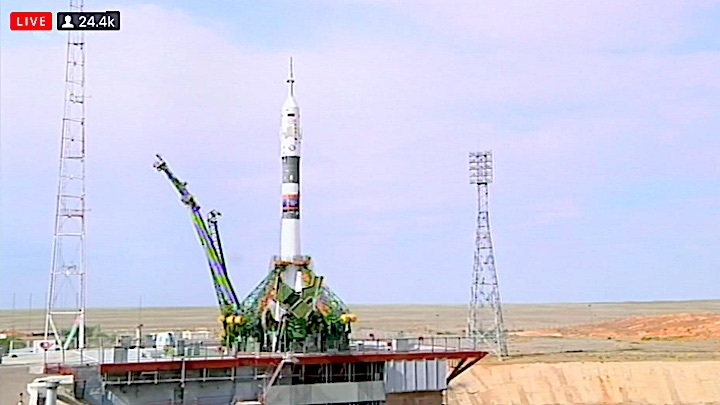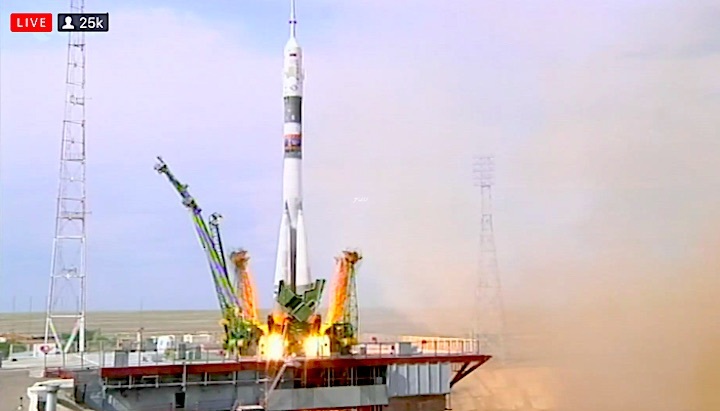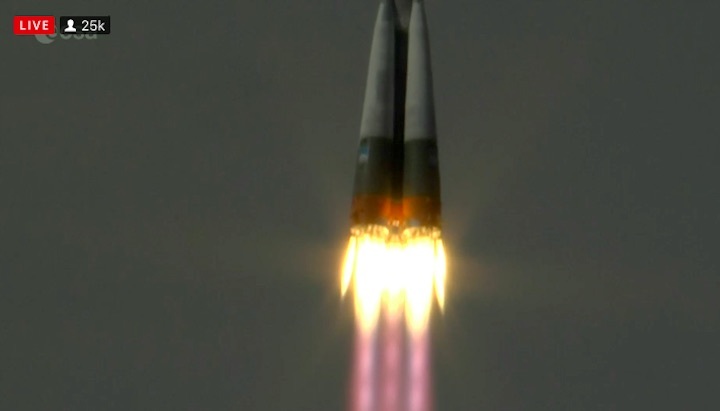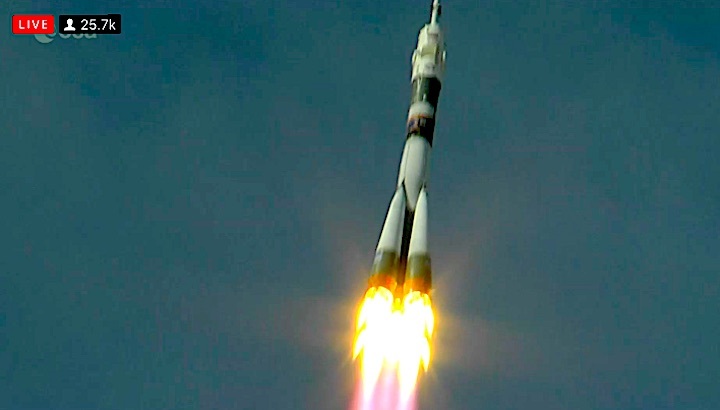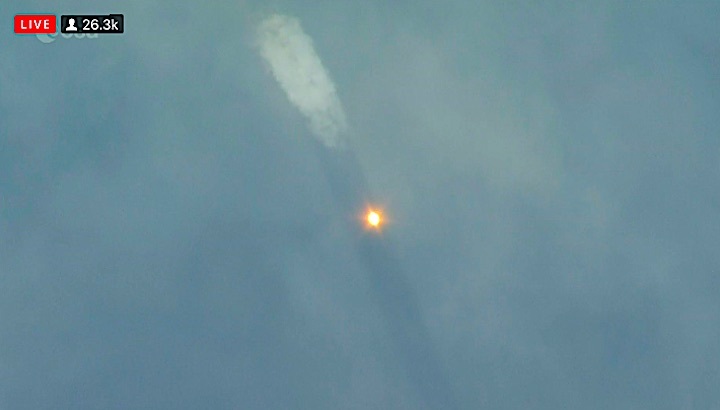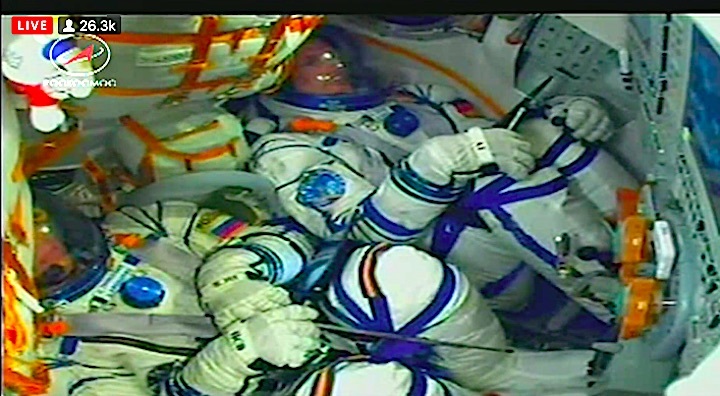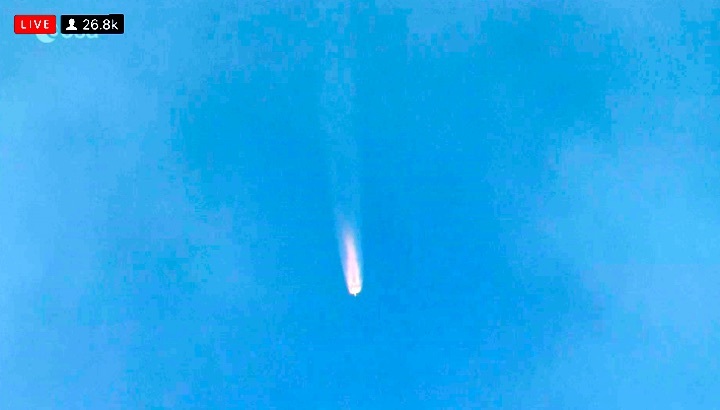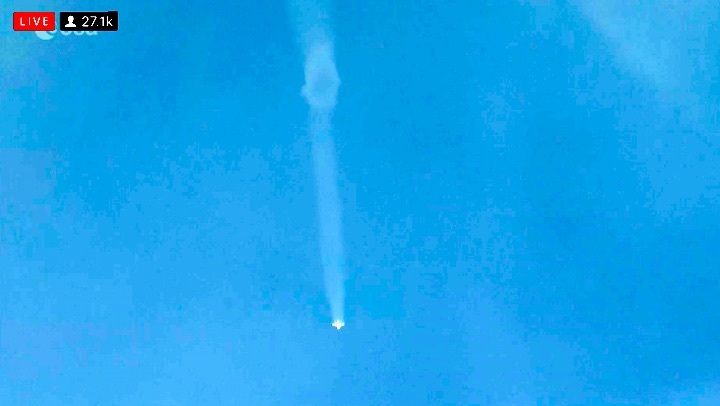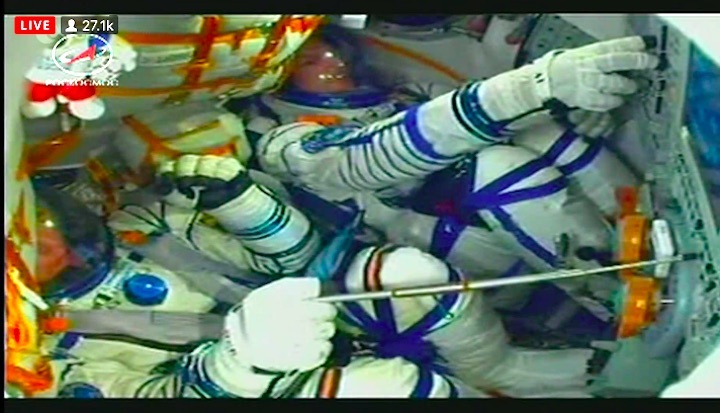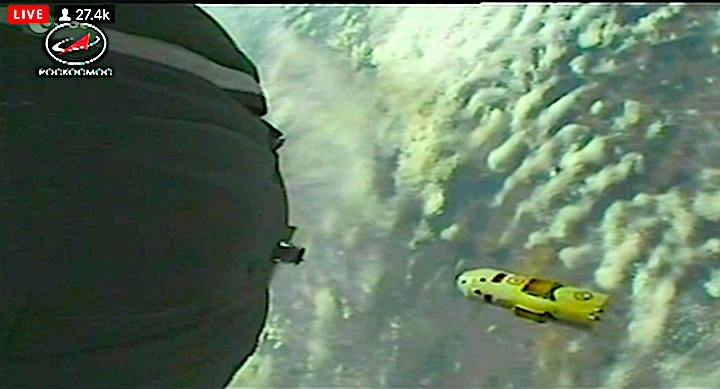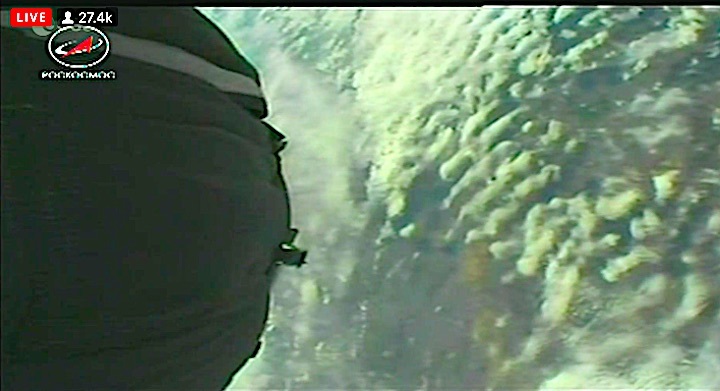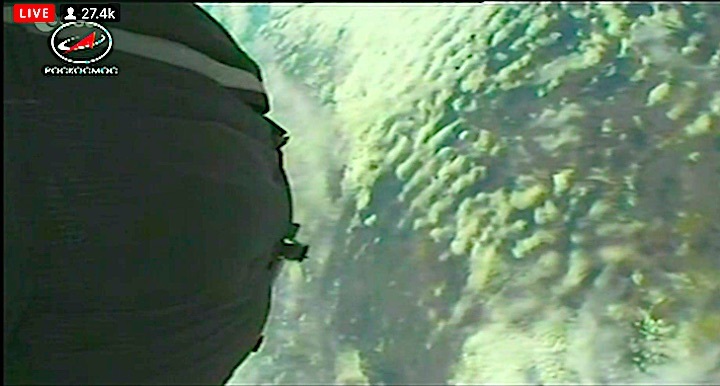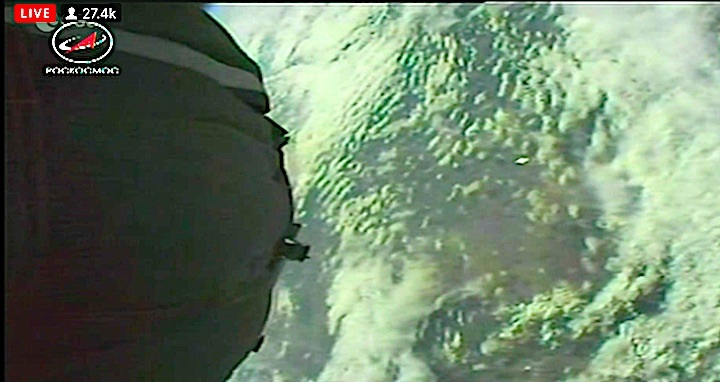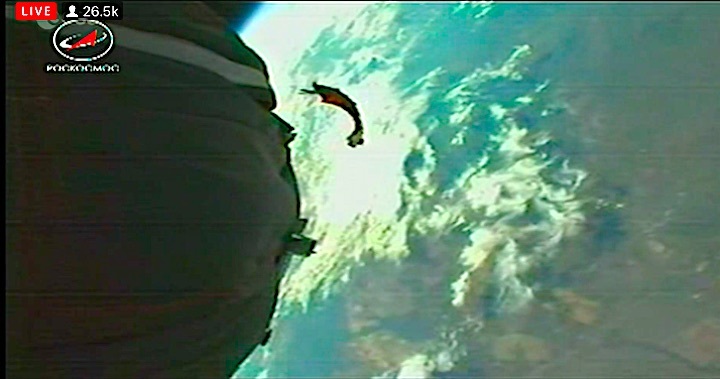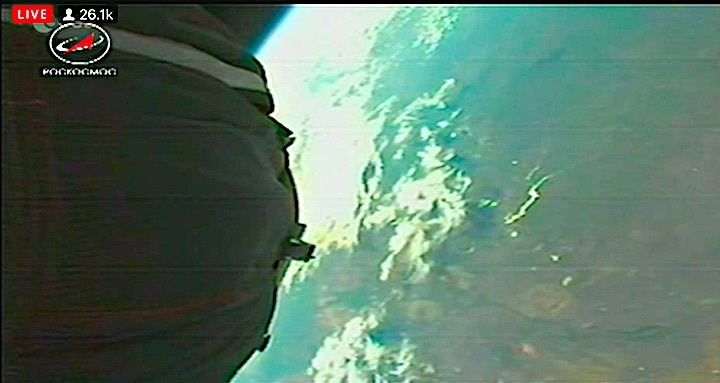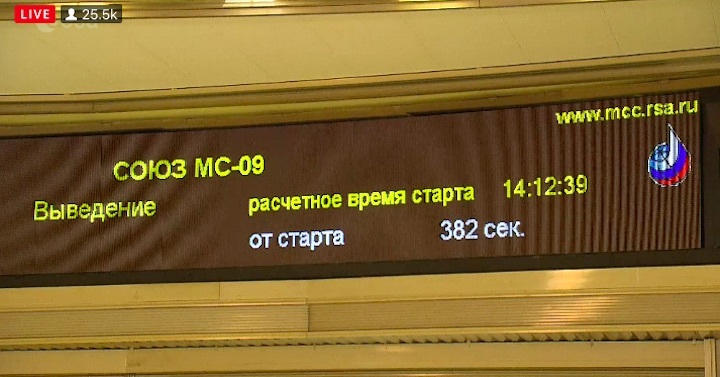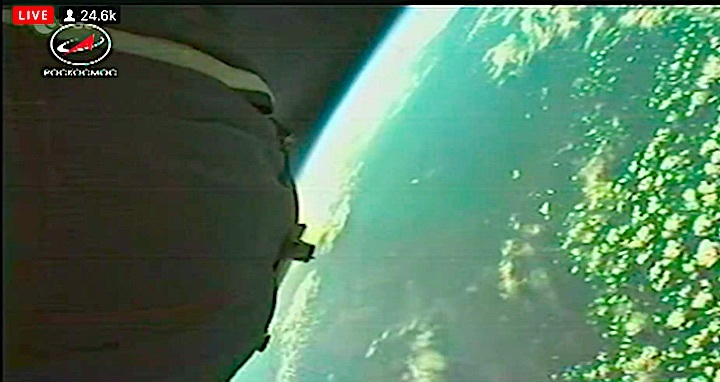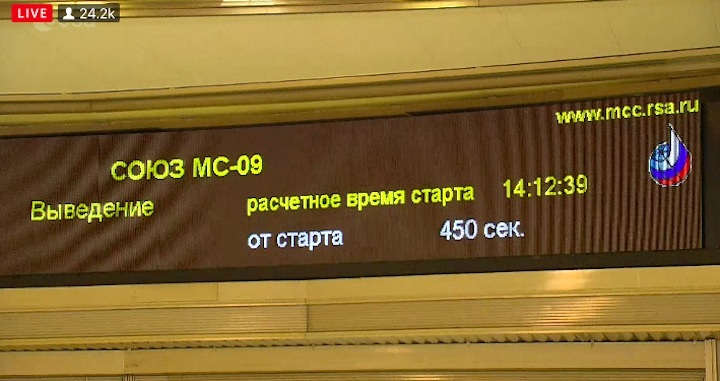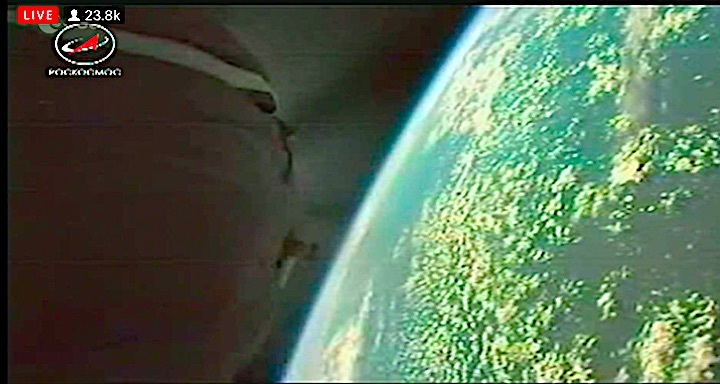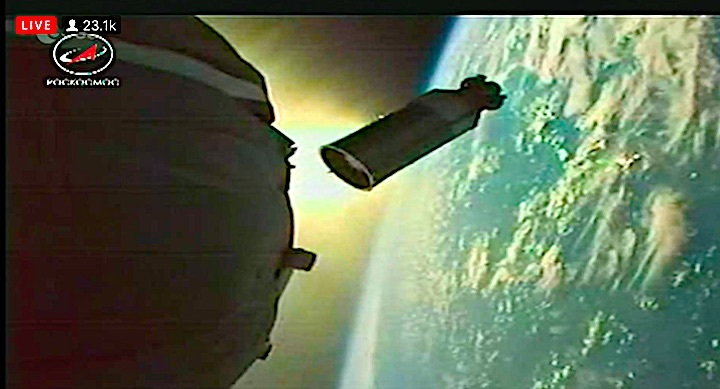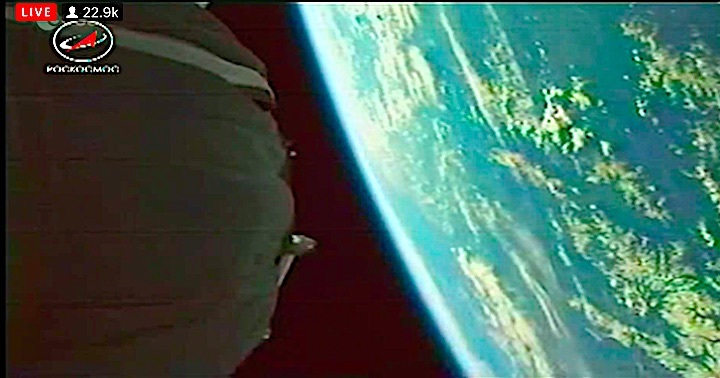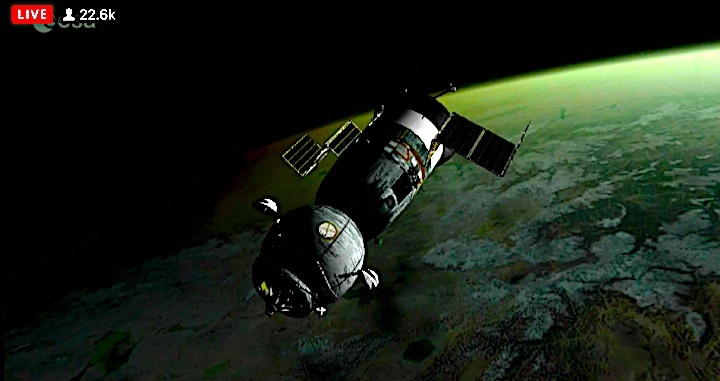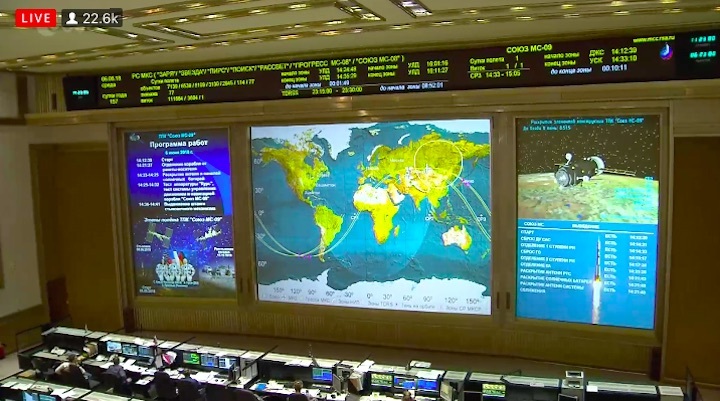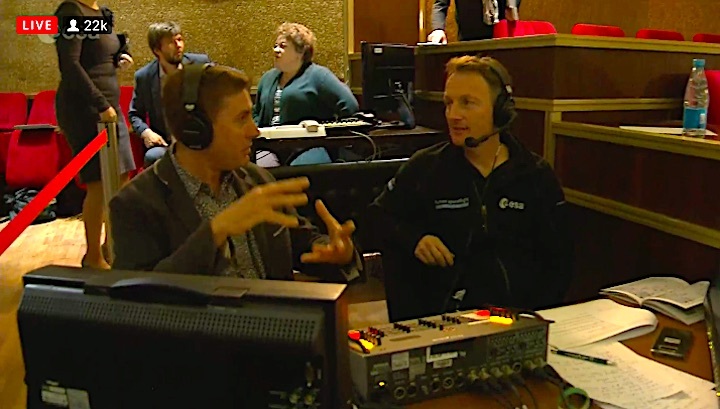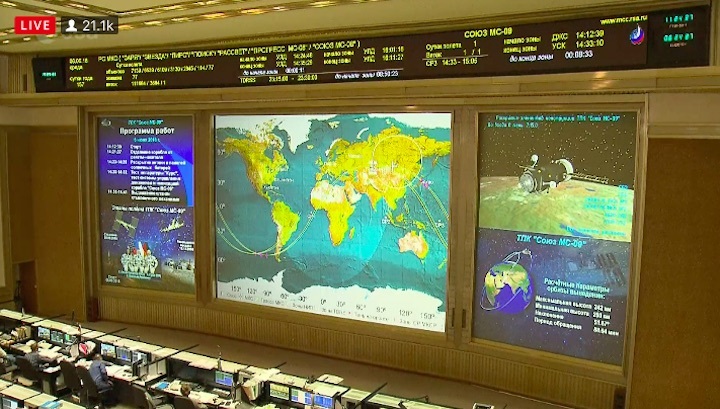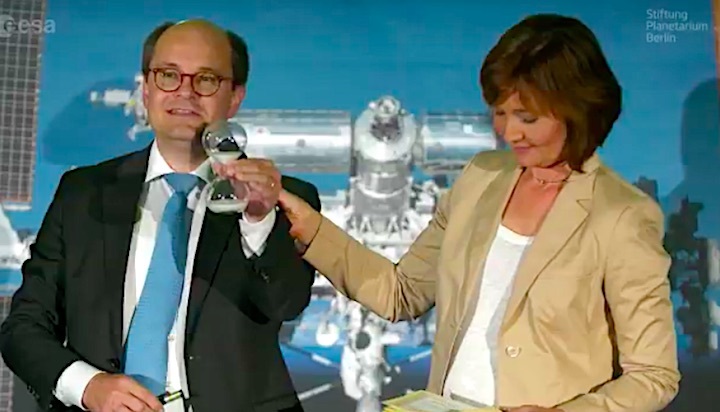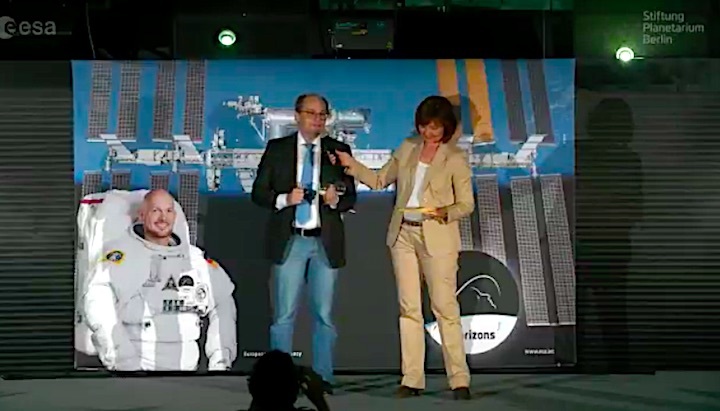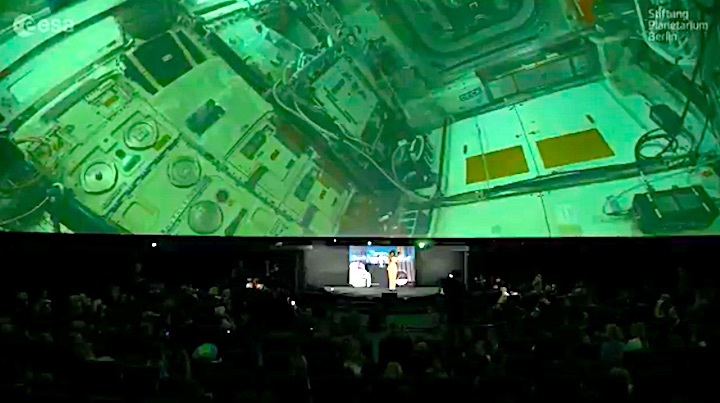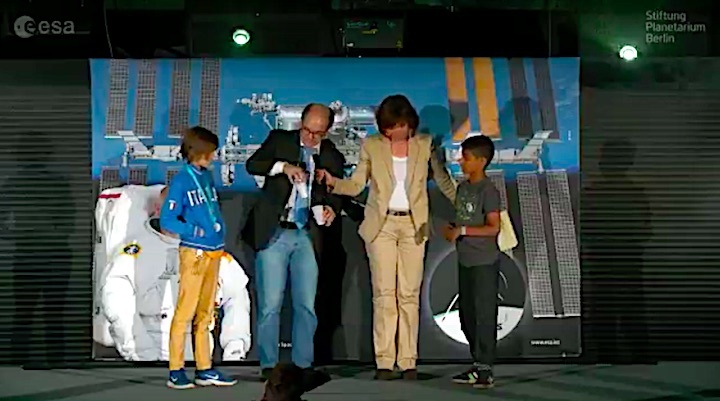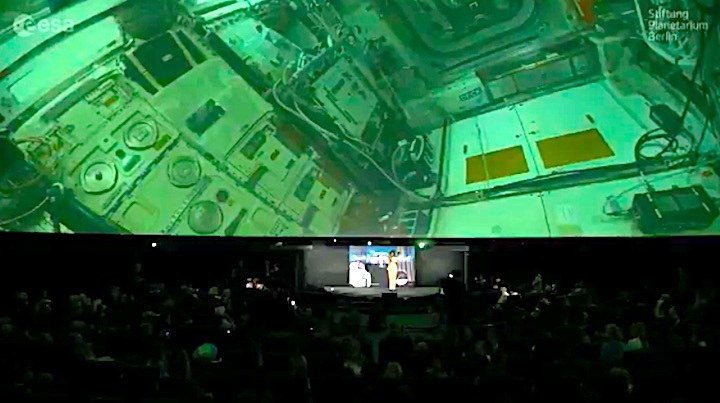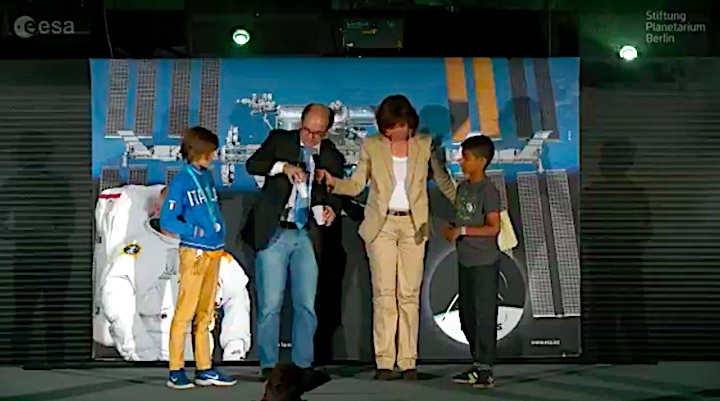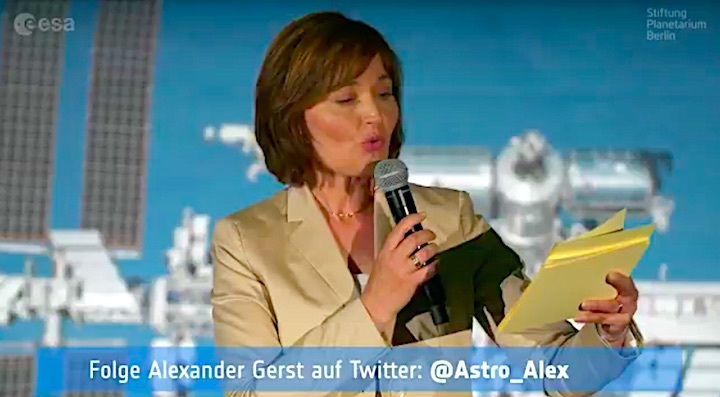 Quelle: roscosmos, ESA
+++
Astronauts Safely in Orbit Following Launch to International Space Station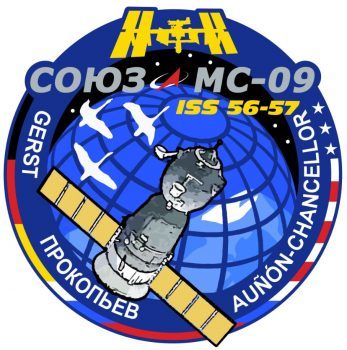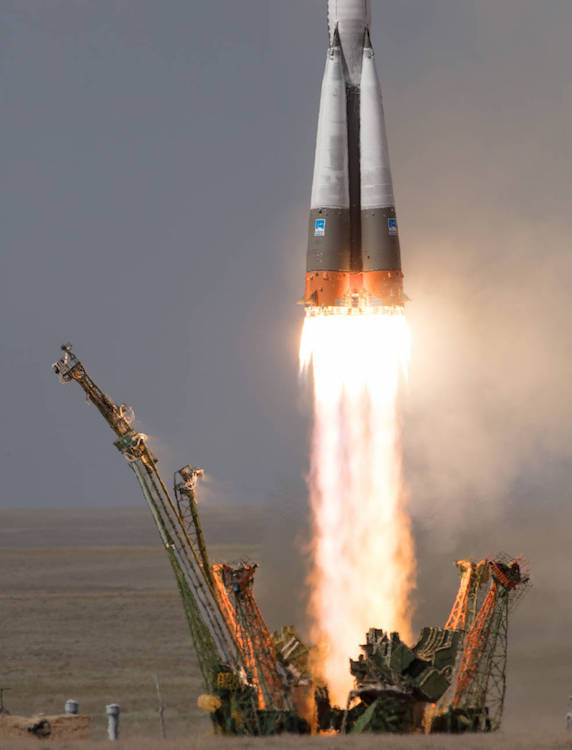 Credits: NASA/Joel Kowsky
Three crew members are on their way to the International Space Station after launching from the Baikonur Cosmodrome in Kazakhstan at 7:12 a.m. EDT Wednesday (5:12 p.m. Baikonur time).
The Soyuz spacecraft carrying Serena Auñón-Chancellor of NASA, Alexander Gerst of ESA (European Space Agency), and Sergey Prokopyev of the Russian space agency Roscosmos is scheduled to dock to the space station's Rassvet module at 9:07 a.m. Friday, June 8. Coverage of docking will begin at 8:15 a.m. on NASA Television and the agency's website, followed at 10:30 a.m. by coverage of the opening of hatches between the spacecraft and station.
The arrival of Auñón-Chancellor, Gerst and Prokopyev will restore the station to six crew members. They will join Expedition 56 commander Drew Feustel and flight engineers Ricky Arnold of NASA and Oleg Artemyev of Roscosmos. The crew will spend more than five months conducting about 250 science investigations in fields such as biology, Earth science, human research, physical sciences and technology development.
Feustel, Arnold and Artemyev are scheduled to remain aboard the station until October, while Auñón-Chancellor, Gerst and Prokopyev are slated to return to Earth in December.
This crew continues the long-term increase in crew size on the U.S. segment from three to four, allowing NASA to maximize time dedicated to research on the space station. Highlights of upcoming investigations include a new facility to study ultra-cold quantum gases, the first commercial European facility to conduct microgravity research, and a system that uses surface forces to accomplish liquid-liquid separation.
For more than 17 years, humans have lived and worked continuously aboard the station, advancing scientific knowledge and demonstrating new technologies, making research breakthroughs not possible on Earth that will enable long-duration human and robotic exploration into deep space. A global endeavor, more than 230 people from 18 countries have visited the unique microgravity laboratory that has hosted more than 2,400 research investigations from researchers in more than 103 countries.
Get breaking news, images and features from the station on Instagram and Twitter.
This is the first spaceflight for Auñón-Chancellor, who was selected as an astronaut in 2009, and she is the 61st woman to fly in space. Learn five things you may not know about Auñón-Chancellor in a profile video and an interview on Houston We Have a Podcast.
Quelle: NASA
4705 Views