22.10.2021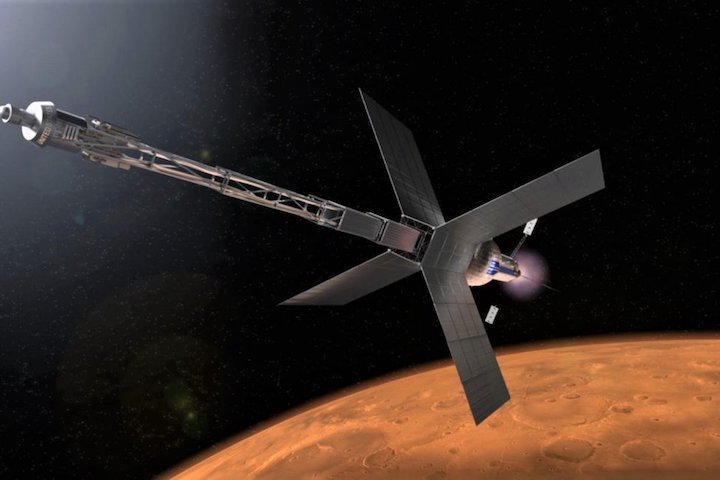 ORLANDO, Fla., Oct. 20 (UPI) -- NASA and U.S. aerospace experts urged Congress on Wednesday to invest more quickly and heavily in development of nuclear-powered spacecraft Wednesday to stay ahead of such competitors as China.
The space agency believes spacecraft powered by a nuclear thermal rocket reach Mars in just three to four months, which is about half the time required by traditional, liquid propellant rockets.
"Strategic competitors including China are aggressively investing in a wide range of space technologies, including nuclear power and propulsion," Bhavya Lal, NASA's senior advisor for budget and finance, said during a congressional committee hearing Wednesday morning.
"The United States needs to move at a fast pace to stay competitive and to remain a leader in the global space community," Lal said.
The hearing occurred before the U.S. House of Representatives Science Space and Technology Committee. Experts delivered testimony even as reports emerged that China had tested an orbital rocket to deliver potential nuclear weapons at supersonic speeds.
China acknowledged it tested a spacecraft in August, but said it did not contain nuclear weapons.
The committee took no action as it gathered information for upcoming federal budget proposals.
Quelle: UPI
615 Views