13.10.2021
Rocket Lab to launch NASA smallsat using SBIR award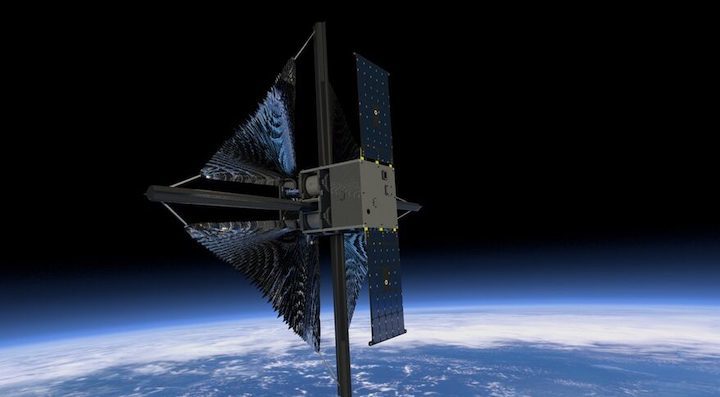 WASHINGTON — Rocket Lab will launch a NASA technology demonstration satellite under an unconventional arrangement as the agency works on a more standardized approach for launching smallsats.
Rocket Lab announced Oct. 6 that NASA selected the company to launch the Advanced Composite Solar Sail System (ACS3) spacecraft on an Electron rocket. The 12-unit cubesat will test the deployment of a solar sail using composite booms seven meters long. Those booms, which will unspool over the course of 20 to 30 minutes, are designed to be lighter that traditional metallic booms while also being less susceptible to thermal distortion.
ACS3 will be part of an Electron rideshare mission launching in mid-2022 from New Zealand. The rocket's kick stage will deploy other, unnamed payloads first, then raise its orbit to deploy ACS3 in its higher orbit.
Rocket Lab's release did not disclose the value of the contract in the release, issued shortly after markets closed, but the company's shares soared in after-hours trading and closed up 10% in trading Oct. 7. A NASA spokesperson said late Oct. 7 that the contract was valued at $1.092 million.
A NASA fact sheet about the mission stated the launch will be conducted through a Small Business Innovative Research (SBIR) Phase 3 contract. Such contracts cover "the commercialization of innovative technologies, products, and services" developed under Phase 1 and Phase 2 awards, according to NASA. Phase 3 awards can be made based on work "that is derived from, extends, or concludes efforts" from earlier SBIR awards, without the need to conduct another competition.
NASA spokesperson Tiffany Blake said Oct. 8 that Rocket Lab "had been awarded competitive Phase I and Phase II awards with the Department of Defense" that allowed NASA to make the Phase 3 award for the launch. She did not disclose the specific awards that made Rocket Lab eligible for a Phase 3 launch contract.
According to the federal government's SBIR.gov database, Rocket Lab has only a single SBIR award. The company received a Phase 1 SBIR award from DARPA in 2015 for studies that included examining the use of Electron as an upper stage for DARPA's XS-1 spaceplane, which has since been abandoned, as well as flight data intended to support the development of an autonomous flight termination system.
The award illustrates the wide range of approaches NASA has used for launching cubesats and other small satellites. That has ranged from secondary payload accommodations on other NASA missions to the acquisition of dedicated small launch vehicles, as the agency did in 2020 for its CAPSTONE lunar smallsat mission, which Rocket Lab will launch on an Electron no earlier than late this year.
NASA is implementing a more consolidated approach for what it calls "Venture Class" launch services. The Venture-Class Acquisition of Dedicated and Rideshare (VADR) Launch Services program in intended to procure launches of small vehicles for risk-tolerant smallsats. NASA will provide a lower level of mission assurance than it offers for higher-value missions, and the launches will be licensed by the Federal Aviation Administration.
NASA issued a request for proposals for VADR in May. At the time, the agency said it expected to make awards in October, selecting companies to be eligible to compete for missions over the next five years.
Separately, Rocket Lab, whose launches from New Zealand had been on hold because of COVID-19 lockdowns in the country, announced Oct. 11 that it will resume launches with two Electron missions for geospatial intelligence company BlackSky in November. The two launches were arranged by Spaceflight and will each carry two BlackSky satellites. The first is scheduled for a window between Nov. 11 and 24, and the second no earlier than Nov. 27.
Quelle: SN
----
Update: 20.10.2021
.
Rocket Lab Reschedules BlackSky Mission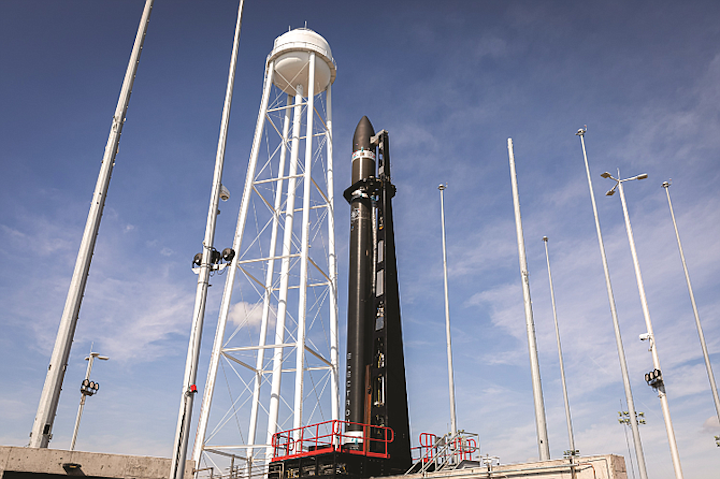 Long Beach-based Rocket Lab USA Inc. has scheduled two dedicated launches for Seattle-based BlackSky Global in November, the company announced Oct. 11.
A two-week window is planned for the first launch — from Nov. 11 to Nov. 24 —when its Electron rocket will deploy two satellites into low-Earth orbit. The company aims to deploy two more satellites in the second launch for the mission after Nov. 27.

Both launches are scheduled to take place at the Rocket Lab Launch Complex 1 on New Zealand's Māhia Peninsula.

"The speed to space (that) Electron provides our customers is unmatched in the dedicated small-launch industry, and we're thrilled to be delivering a launch service that provides assurance for BlackSky to scale their constellation and services with confidence," Rocket Lab founder and Chief Executive Peter Beck said in a statement.
The launch agreement with satellite imaging company BlackSky was first signed in March. Financial details of the agreement were not released.

Both launches are part of a mission titled Love At First Insight that will carry a total of six high-resolution, multispectral satellites into low-Earth orbit for BlackSky.
A third launch is planned for this mission, but the time frame has not yet been announced.

The mission will expand BlackSky's network in space and offer real-time geospatial intelligence and monitoring services. Rocket Lab first sent two satellites into orbit for BlackSky on its March rideshare mission, called They Go Up So Fast.
Rocket Lab originally scheduled all three launches to take place in September and October.

The company said in its announcement that the contract represents the largest number of satellites BlackSky has committed to a single launch provider to date. Following the two launches for the mission, Rocket Lab will have deployed 110 satellites in its history.

"We've been partnering strongly with Rocket Lab over the past several months to gain high confidence in a launch campaign that will increase the capacity of our space network," Brian O'Toole, BlackSky chief executive, said in a statement announcing the original launches in August.

Along with scheduling its busy launch docket for the rest of the year, Rocket Lab also recently scored several contracts.

On Oct. 6, the company announced it was selected to launch NASA's Advanced Composite Solar Sail System, or ACS3, using the Electron rocket. The Solar Sail will launch as part of a rideshare mission scheduled to take off from Rocket Lab's Launch Complex 1 in mid-2022.

The Solar Sail launch is a technology demonstration of NASA technology that uses sunlight for propulsion rather than conventional rocket propellant.
The Solar Sail requires a higher altitude than other payloads on the mission, so the Electron will use its Kick Stage, which has been used across 18 missions thus far, to perform another burn and raise the orbit.

"It seems fitting to launch NASA's Advanced Composite Solar Sail System on Electron, the world's first full-carbon composite orbital launch vehicle," Beck said in a statement. "We're excited to see composites used yet again to unlock new capabilities in space."

Rocket Lab also inked launch contracts with Japanese satellite company Astroscale Japan Inc. and French internet provider Kinéis in September.

For Kinéis, Rocket Lab will deploy 25 internet-of-things satellites across five dedicated missions using the Electron rocket. For Astroscale, the company will carry its space debris-removal satellite into orbit.
Both missions are anticipated to take off from Rocket Lab's Launch Complex 1 in New Zealand in 2023.
Quelle: Los Angeles Business Journal
----
Update: 21.10.2021
.
Rocket Lab to Recover Electron Rocket, Introduce Helicopter Operations During Next Launch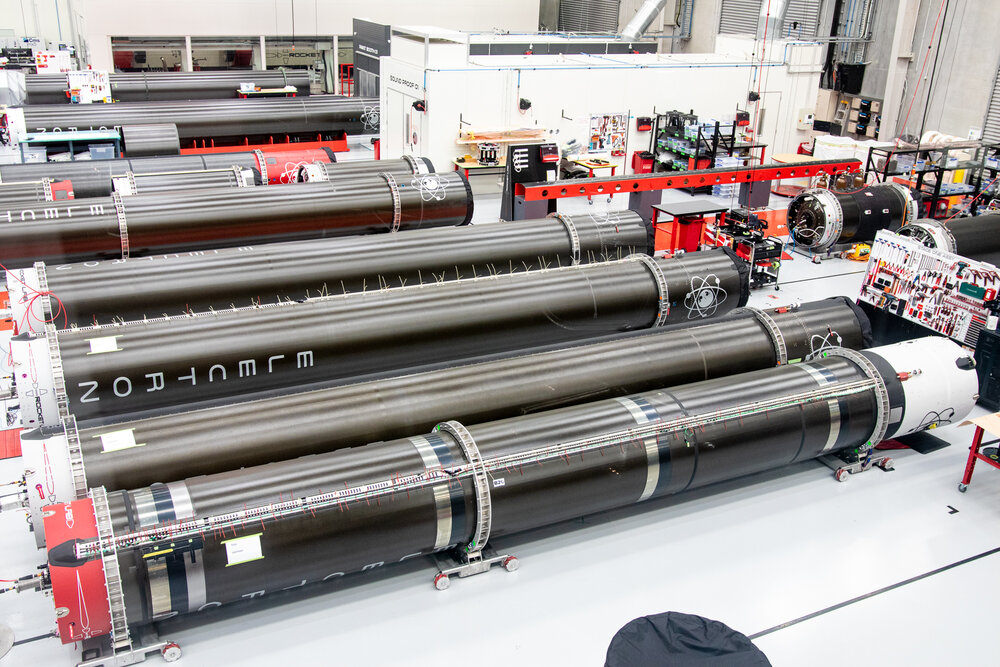 The mission is the latest in Rocket Lab's program to make Electron the first reusable orbital launch vehicle dedicated to small satellites.
After splashing down in the ocean, Electron's first stage will be recovered by ship and transported back to Rocket Lab's production complex for analysis.
For the first time, a helicopter will track and observe Electron's descent in preparation for future missions which aim to use helicopters to intercept and capture returning rocket boosters mid-air as they return to Earth under parachute.
Long Beach, California. 19 October – Rocket Lab USA, Inc ("Rocket Lab" or the "Company") (Nasdaq: RKLB) has today revealed it will attempt a controlled ocean splashdown and recovery of the first stage of an Electron rocket during the company's next launch in November. The mission will be Rocket Lab's third ocean recovery of an Electron stage; however, it will be the first time a helicopter will be stationed in the recovery zone around 200 nautical miles offshore to track and visually observe a descending stage in preparation for future aerial capture attempts. The helicopter will not attempt a mid-air capture for this mission but will test communications and tracking to refine the concept of operations (CONOPS) for future Electron aerial capture.
The 'Love At First Insight' mission is scheduled to lift-off from Launch Complex 1 in New Zealand during a 14-day launch window that opens on November 11, 2021 UTC. The mission's primary objective is to deploy two Earth-observation satellites for global monitoring company BlackSky, with the secondary objective to splash down and recover Electron's first stage to further validate Rocket Lab's recovery operations and hardware.
"As one of only two companies to recover an orbital-class booster from space, we've proven it's possible to make Electron the world's first orbital-class reusable small launch vehicle," says Peter Beck, Rocket Lab founder and CEO. "We've perfected Electron's controlled descent, demonstrated flawless parachute deployment, and successfully plucked stages from the ocean. Now we're gearing up for the next stage – preparing to use a helicopter to catch a rocket as it descends to Earth from space. It's ambitious, but with each recovery mission we've iterated and refined the hardware and processes to make the impossible ordinary. I'm excited to take what we learn from this launch and put it into practice with aerial capture missions in future."
Rocket Lab will be tracking the stage's descent from space and as it approaches 19,000 ft (5.7 km) from the ocean surface, a helicopter will be dispatched to conduct reconnaissance of the returning booster. The 'Love At First Insight' mission will also include new recovery hardware developments to Electron including an advanced parachute to be deployed from the first stage at a higher-altitude, allowing for a slower drift back to Earth to test communications and tracking for future aerial recovery. Electron also features improvements to the first stage heat shield which protects its nine Rutherford engines while they endure up to 2200 °C heat and incredible pressure on the descent back to Earth. A team of Rocket Lab engineers and technicians will again be stationed at sea with their purpose-built Ocean Recovery and Capture Apparatus (ORCA) to retrieve the stage from the ocean and return it to Rocket Lab's production complex in New Zealand for analysis and inspection.
The 'Love At First Insight' mission follows two previous ocean splashdown recovery missions; the 'Return to Sender' mission in November 2020, and the 'Running Out of Toes' mission in May 2021.
A livestream of the launch and real-time updates of recovery operations for 'Love At First Insight' will be available on Rocket Lab's social media channels and website.
Quelle: RocketLab
1983 Views