5.09.2020
A transforming rocket satellite - a proof-of-concept design - has successfully launched from New Zealand's Mahia Peninsula, Rocket Lab says.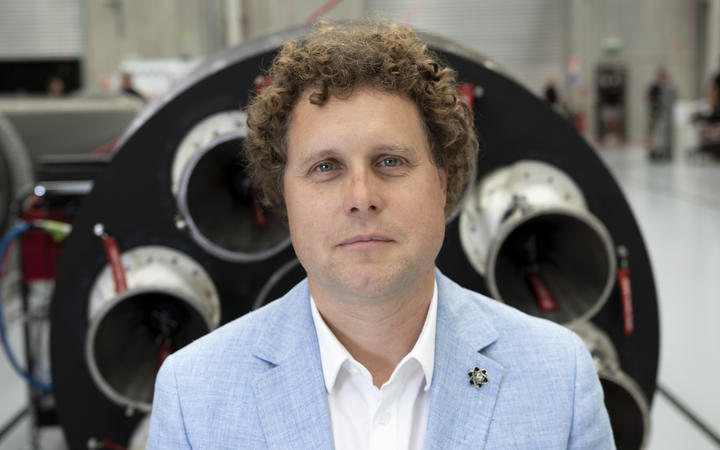 The US company has been acting as something of a middle man, using its own rockets to launch paying customers' satellites from its base in the northern end of Hawke's Bay.
It performed one of these launches - the company's 14th launch - at 3.05pm on Monday, and today went public with the news it was planning on producing satellites too, and in fact had already succeeded in doing so.
The sucessful launch is the first since Rocket Lab lost a spacecraft in July during the second stage burn, and the company's Kiwi founder Peter Beck told RNZ's Checkpoint the launch was kept secret to ensure everything had gone smoothly.
"Started off pretty similar to any other launch, we deployed our customer satellite into a nominal orbit, and then approximately an hour later after we did that we sent a command to the rocket - or the last remaining bit of the rocket in orbit - and that command transitioned the rocket from being basically a piece of space junk into a satellite.
"We wanted to make sure that the space craft was going to operate nominally first and get to a point where we can check out all of its systems and then once we're happy with it we decided it was time to tell the world about it."
He said this first version of the "Photon" statellite was nicknamed "first light", a nod to the elementary particle of light which gives the craft its name as well as the East Coast which is first to see the sun rise each morning.
The plan was to begin offering a full start-to-finish satellite package.
"It takes tens of people and many many millions of dollars and sometimes many years to build a satellite that would provide something like communications, weather, things like that ... so we've created a platform that enables customers to come to us and just say 'hey, we want to put internet into this country', and we can go 'okay' and do everything from start to finish - from the launch through to the satellite, through to operating the satellite - providing the ultimate service."
First light was a demonstration of that, he said.
"This particular satellite is a technology demonstrator ... yes, we had a little camera on the side just for taking nice photos but really the purpose of the satellite is really to show the utility and the robustness of this particular machine, so it's ready to receive whatever sensor or system that our customers require."
The company was also working on building a reusable launch rocket, he said, a move that would provide some clear financial advantages.
"We're the fourth most frequently launched rocket in the world and by reusing the first stage it enables us to be able to fly even more and produce more rockets and get more of our customers' satellites into orbit.
"Except for one launch vehicle in the world, they're all expendable ... all we have to do is get the rocket back once and we've effectively doubled production.
"You can appreciate there's thousands of hours of work going into every single rocket."
That model was slated for the company's 17th launch, he said, building on some earlier successes.
"We have re-entered two rockets through the atmosphere successfully to date and that is a very tricky thing, to give some context there ... we go from eight and a half times the speed of sound to sort of 50km/h in the space of 70 seconds. There's enough energy created re-entering that you could power a city block for half a day so there's a tremendous amount of energy that you have to dissipate.
"So we've cracked that one ... but flight 17 is the first one that we're actually gonna try and put back in the factory.
Quelle: RNZ
1450 Views