15.05.2019
A pair of private American companies brought a key material sample for an upcoming space station from simple concept to testing in space in only six months, in a sign of the burgeoning commercial space industry's responsiveness and agility.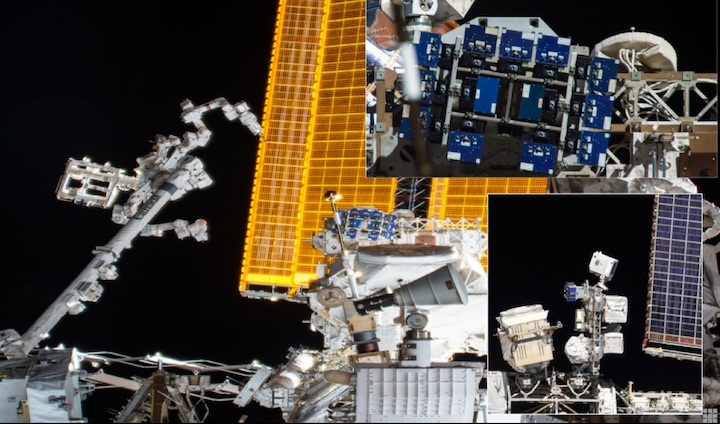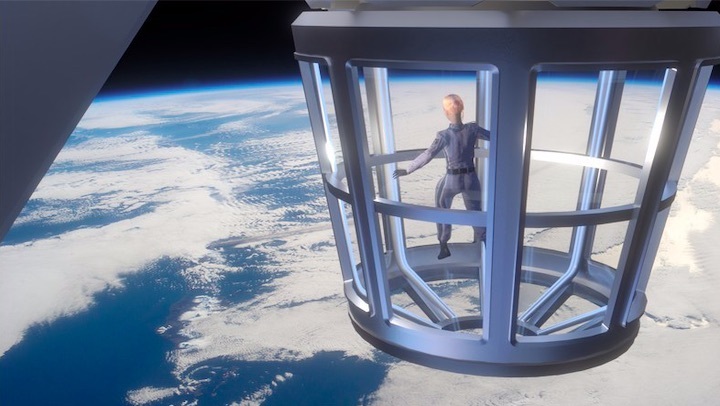 Axiom Space and Alpha Space Test & Research Alliance (Alpha Space), both based in Houston, released photos on Wednesday of a specially formulated acrylic sample belonging to Axiom flying on the exterior of the International Space Station (ISS) in Alpha Space's MISSE Flight Facility. It was one of more than 400 samples contained in seven MISSE carriers launched Nov. 17 on the Northrop Grumman NG-10 ISS resupply mission.
Axiom is developing a privately-owned space station that will succeed the ISS. When complete, Axiom Station will serve as the primary platform in low Earth orbit for astronauts, in-space research and manufacturing, and deep space exploration systems demonstration.
Alpha Space's commercial, turn-key services give customers like Axiom the opportunity to test materials and equipment in the space environment through the privately-owned MISSE facility. MISSE allows experimenters to expose samples to the extreme cold, heat, and vacuum of space, plus unfiltered sunlight, atomic oxygen, radiation, and potentially micrometeoroid strikes.
"The space economy is evolving fast. Our MISSE service gives customers ranging from visionary commercial space entrepreneurs like Axiom to traditional aerospace primes, component manufacturers, and even universities access to space on a quick-turn, commercial basis," Alpha Space President & CEO Mark Gittleman said. "NASA and CASIS help enable it all by providing access to the ISS, and the entire U.S. space industry benefits."
Axiom is testing whether its acrylic is compatible with the space environment. If successful, the material will be used for the windows on Axiom Station, including those in a planned Earth observatory currently in development.
The Axiom Earth Observatory (AxEO) will accommodate up to eight astronauts and provide unprecedented, 360-degree views of the planet from the earth-facing side of Axiom Station.
"The flight of this sample demonstrates the rapidity with which Axiom is developing the technology required for a lasting and flourishing human presence in low Earth orbit," Axiom CEO Michael T. Suffredini said. "That we could advance from design concept to a test on-orbit in such a short time is a testament to Alpha Space's offering and the way commercial space is transforming the industry."
About Axiom Space
Axiom Space, Inc. sends crew to the International Space Station while building the world's first international commercial space station to host professional government astronauts, private astronauts, and private entities for research, manufacturing, space exploration systems testing, and advertising. For more information, visit www.axiomspace.com.
About Alpha Space
Alpha Space Test & Research Alliance, LLC owns and operates the MISSE, an orbiting commercial science facility permanently installed on the exterior of the International Space Station. A woman- and minority-owned company, Alpha Space serves the product development, space research, testing, and materials science communities with turn-key, fixed price services that make getting science and test elements safely into space, and data and materials back to earth, as simple and inexpensive as possible. For more information, visit http://www.alphaspace.com.
Quelle: CISION
3339 Views