13.05.2019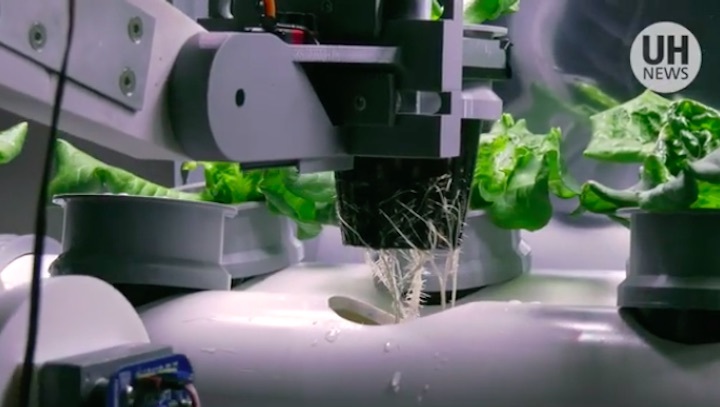 The robotic arm glides past past stacked rows of herbs, lettuce and cabbages, bathed in artificial light. It is part of an autonomous hydroponic growing system called Box Farm that was designed and built by engineering students at the University of Hawaiʻi at Mānoa. It may be an important tool for space crews someday, and the project won first place in the UH Mānoa College of Engineering Francis J. Rhodes Montgomery innovation competition in April.
"Itʻs an automated plant growing system," said Preston Tran, a senior mechanical engineering student and team leader. "Itʻs able to seed, transfer and monitor your plants. To make sure that your plants are at the most optimal condition."
Tran and his team will be testing their award-winning system at the NASA-funded Inflatable Lunar-Mars Habitat at the University of North Dakota in May. Researchers there say participants spend about a quarter of their work day tending to plants grown in the habitat.
"[Box Farm] will cut down on manual labor time and also increase the productivity of the crew, as well," said team member Gabor Paczolay, also a mechanical engineering student.
The robotic plant growing module, about the size of a tall bookshelf, can be scaled up to take care of hundreds of plants, essentially automating the entire growing process, something that could be useful both in outer space and back here on Earth.
"Box Farm is important because we have to move towards a goal of sustainable agriculture," said team member James Thesken, who worked on the system software and electronics. "I think automated practices are the best way to do that."
The project is also building an important bridge between the College of Engineering and the College of Tropical Agriculture and Human Resources. Kent Kobayashi, an associate professor of tropical agriculture and soil sciences, said he was wowed by the project when he caught his first glimpse of it in Holmes Hall.
He said, "Iʻm interested in space farming, so this fits right into it. Also, Iʻm interested in autonomous green houses, and so (Box Farm shows) great steps towards those goals."
Thesken adds, "My hopes and dreams would definitely be to see some version of (Box Farm) in the home, but also to see it maybe one day on Mars."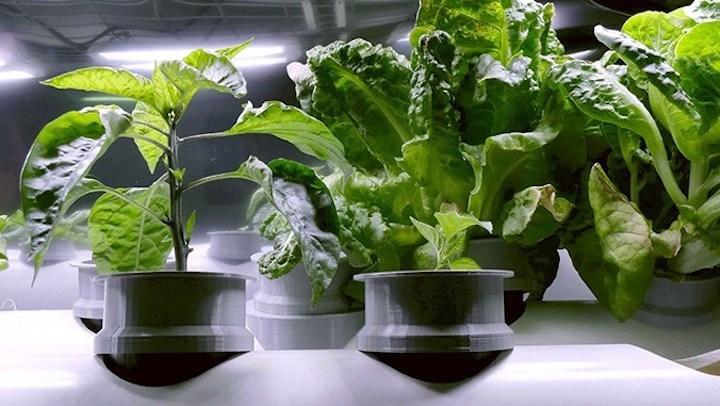 Quelle: University of Hawaiʻi
2907 Views