3.02.2023
Sierra Space successfully finished its third module test for the Blue Origin-led Orbital Reef private space complex for NASA, on the long road to replace the International Space Station.
Sierra Space aimed to blow a space module apart on video, and delivered on that promise in spades.
The company completed its third module test on the journey to certify its module design for eventual spaceflight and to help develop a private space complex to replace the International Space Station (ISS). The accelerated systematic creep test, as the company termed the December trial, exceeded NASA's certification requirements.
"These results will propel us in 2023 as we mature the technology via full-scale development and continue toward full NASA certification," Sierra Space officials wrote in a statement(opens in new tab) Tuesday (Jan. 31).
Sierra Space's Large Integrated Flexible Environment, or LIFE, will form part of the Orbital Reef space station led by Blue Origin. Orbital Reef represents part of a small set of industry-led space stations that NASA gave early-stage funding to back in December 2021 as part of a plan to replace the aging ISS in the 2030s or so.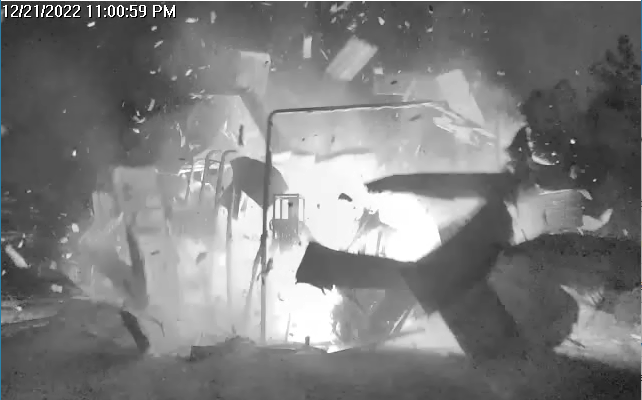 Sierra Space deliberately blew a prototype module to pieces in December 2022 as part of its certification journey for the Orbital Reef private space station. (Image credit: Sierra Space)
Sierra Space has done a trio of explosive tests so far for safety reasons, as NASA certification requires extensive ground testing to assure the design is safe for spaceflight. The December 2022 effort loaded the subscale test module up with air pressure and required the module to maintain pressure for at least 100 hours. The explosion took place after 150 hours, exceeding the requirement by 150%.
Previously in July and November, Sierra Space conducted two ultimate burst pressure tests that subjected test modules to ever-growing air pressure until they blew apart. Once the results from the December test are completed, Sierra plans a second subscale Systematic Accelerated Creep Test "early in 2023" and then full-scale testing later in the year, officials said in the release.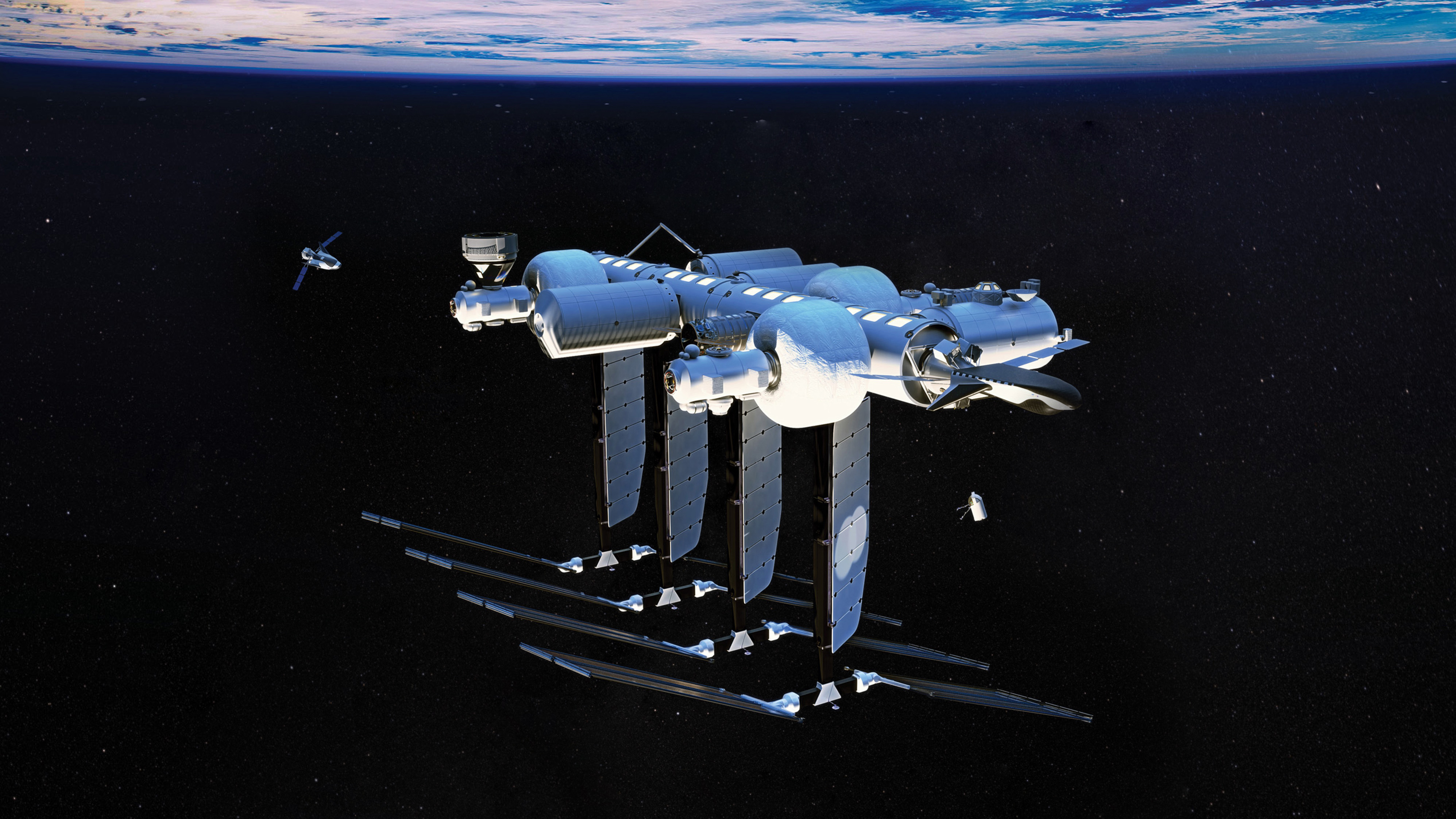 Artist's illustration of Orbital Reef, a private space station project involving Blue Origin, Sierra Space and a number of other partners. (Image credit: Sierra Space/Blue Origin)
All tests were performed at NASA's Marshall Space Flight Center in Huntsville, Alabama adjacent to the flame trench of the Saturn 1/1B test stand, in the same zone where NASA tested rockets for the Apollo moon program of the 1960s and 1970s. The tests included Sierra Space, past spacesuit maker ILC Dover and NASA officials.
Sierra Space isn't the only space station module maker deliberately blowing things up for NASA. In December, for example, engineers at Lockheed Martin Space's Waterton Canyon facility in Colorado also exploded a test module for their own ultimate burst pressure test, although this module design is destined for a deeper-space destination as NASA seeks to expand its influence to the moon and beyond.
In 2021, NASA provided $415 million in funding split across three teams tasked with creating successor space stations to ISS: the Orbital Reef team led by Blue Origin that includes Sierra Space received $130 million, Nanoracks LLC's team received $160 million and Northrop Grumman's team garnered $125.6 million.
An inflatable module is also in action right now on the ISS, in testing by Bigelow Space. The Bigelow Expandable Activity Module, or BEAM, arrived at its docking port in 2019 and receives periodic check-ups by ISS astronauts to ensure it is holding up well against the vacuum of space and solar radiation.
Quelle: SC
316 Views