11.02.2022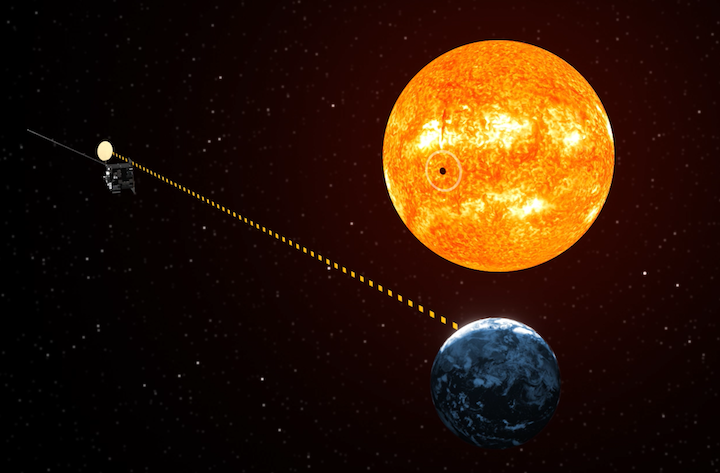 In brief
It's the first mission of its kind, set to monitor our active and unpredictable Sun and help protect us from its violent outbursts – and it has a new name.
In-depth
Once known as "Lagrange," ESA's upcoming space weather mission needed a new name that would reflect its vital role: helping to protect Earth's infrastructure, satellites, inhabitants and space explorers from unpredictable but violent solar events like solar flares and 'coronal mass ejections'.
With 5422 submissions from across Europe and indeed around the world – and after weeks of deliberation, countless spreadsheets, three diverse and expert judges and a lively debate – a new name has been selected for our upcoming space weather mission: ESA Vigil.
ESA Vigil
Thousands of thoughtful, clever and funny names were submitted in the Agency's #NameTheMission mission contest, which ran from May to September 2021.
Once submissions closed, a team from ESA's Communication department and Space Weather Officereviewed all submissions putting a shortlist of just nine names before a panel of invited, external judges.
Armed with their top three respective choices, the judges then took part in a lively, two-hour video chat in which they made the case for their favourite and deliberated the merits of each. Finally, they agreed on a winner.
565 Views