28.03.2023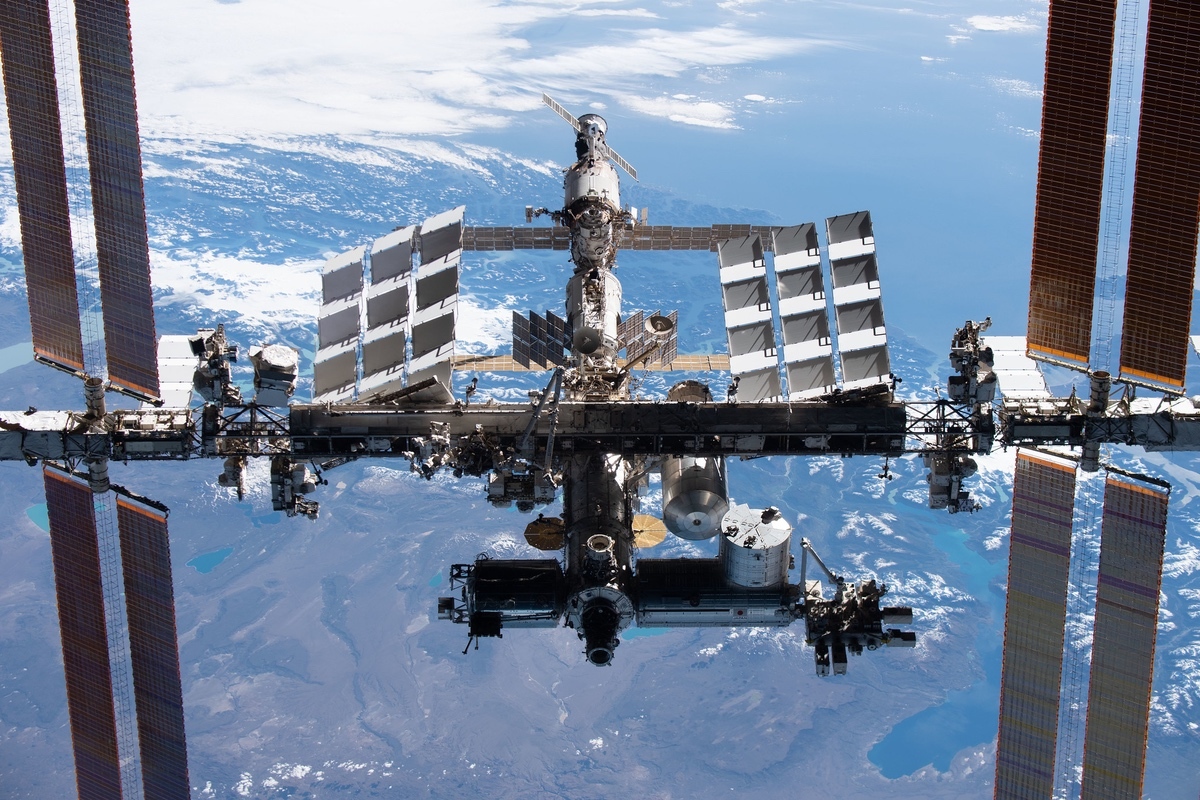 WASHINGTON — The Canadian government formally committed March 24 to an extension of the International Space Station to 2030, joining other Western partners but not Russia.
As part of a summit meeting in Ottawa between Canadian Prime Minister Justin Trudeau and President Joe Biden, the two governments confirmed that Canada would participate in the ISS through 2030 as part of a renewed commitment to space exploration that includes contributions to the NASA-led lunar Gateway.
"Prime Minister Trudeau agreed to extend Canada's commitment to the International Space Station (ISS) and support science on the Lunar Gateway," the Canadian government said in a statement outlining overall cooperation between the two countries. "Our country's continued participation in ISS and Lunar Gateway cement Canada's global leadership in robotics in space and on Earth."
The White House announced at the end of 2021 its intent to extend ISS operations through 2030. Since then, the U.S. has been working with its major partners to confirm their participation in the station beyond the previously agreed-to date of 2024. The Japanese government formally agreed to the extension in November 2022, followed shortly thereafter by the European Space Agency at its ministerial meeting.
Canada was expected to also agree to an extension, with timing the only issue. "No one would have expected Canada to make a decision before the U.S. or even ESA or Roscosmos," one Canadian Space Agency official, Christian Lange, said at a January 2022 conference. The White House announcement, he said then, would allow the agency "to propose options and come to a decision in a timely manner" but gave no timeline for doing so.
"The United States strongly welcomed Canada's decision to support the extension of operation of the International Space Station through 2030," the White House said at the end of a fact sheet.
With the Canadian announcement, Russia is the only ISS partner that has not agreed to an extension to 2030. Last July, Yuri Borisov, new head of Roscosmos, said that Russia would leave the ISS partnership after 2024. Officials later clarified that meant some time after 2024, not necessarily immediately after 2024.
In February, a Roscosmos council approved a plan to extend Russian operations on the station to 2028. The agency said it would then prepare documents to get formal approval from the Russian government for that extension.
The U.S. and Canada also promoted the impending announcement of the crew of Artemis 2, the first flight of the Orion spacecraft to carry astronauts. The four-person crew will be announced at an event in Houston April 3.
One of the four will be Canadian as part of an agreement NASA and the Canadian Space Agency announced in late 2020 regarding Canada's contribution to the Gateway. In exchange for providing the Canadarm3 robotic arm for the Gateway, Canada got a seat on Artemis 2 as well as a future, unspecified mission to the Gateway.
Biden mentioned the Artemis 2 announcement in a speech March 24 to the Canadian Parliament. "In just a few days, NASA is going to announce an international team of astronauts who will crew the Artemis 2 mission. The first human voyage to the moon since the Apollo mission ended more than 50 years ago will consist of three Americans and one Canadian," he noted. "Together we'll return to the moon."
Quelle: SN
240 Views