4.11.2021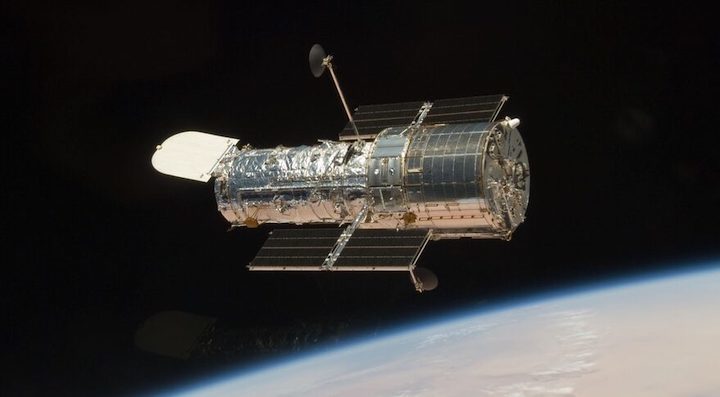 WASHINGTON — NASA's Hubble Space Telescope, offline for more than a week because of an issue with its instruments, is likely to remain out of service for another week as engineers investigate the problem.
Hubble's science instruments went into a safe mode early Oct. 25 after they issued error codes indicating the loss of "synchronization messages," which provide timing information used by the instruments. The safe mode stopped scientific operations of the telescope, although the instruments themselves, and the rest of the spacecraft, are in good health.
This was not the first time a problem with synchronization messages affected Hubble. Two days earlier, instruments also issued error codes because of a loss of a specific synchronization message, NASA said in a Nov. 1 statement. Controllers reset the instruments and science operations resumed the next day.
The Nov. 1 statement was the first update about Hubble's status since the agency announced the problem in an Oct. 25 tweet. In the statement, NASA said engineers are examining spacecraft systems to understand what is causing the lost synchronization messages and how to correct it, as well as collecting additional data.
NASA suggested that the problem will not be resolved immediately. "These activities are expected to take at least one week," the agency said of the recovery efforts.
This is the third major issue that Hubble, in orbit since April 1990, has suffered this year. A problem with a software update took the telescope offline for more than four days in March. In June, a payload computer that commands the instruments malfunctioned, taking the telescope out of service for nearly five weeks until controllers completed the transition to a backup computer.
Despite these problems, astronomers remain hopeful that Hubble can remain operations through much of the decade. At a meeting of the American Astronomical Society in early June, officials with the Space Telescope Science Institute said they were working on initiatives to extend the life of the telescope and its instruments to as late as 2030.
Quelle: SN
706 Views