21.11.2021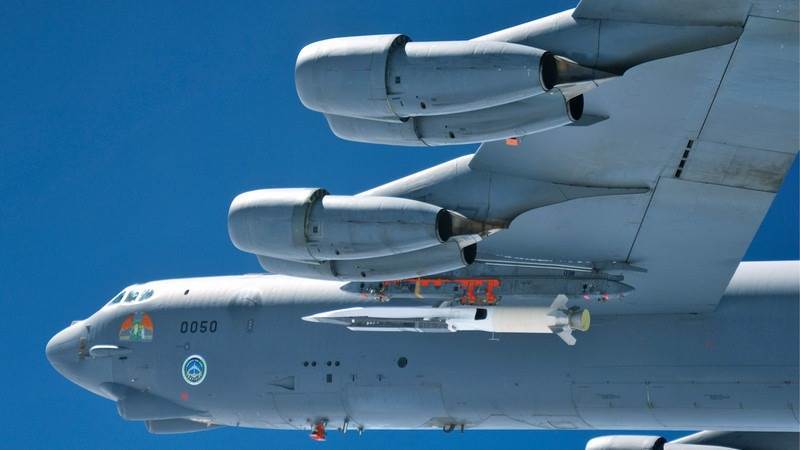 American hypersonic missile capabilities are "not as advanced" as those of China or Russia, Space Force General David Thompson said Saturday at the Halifax International Security Forum in Canada, signaling that the U.S. is behind in developing the newest and most cutting-edge weaponry.
Thompson admitted during an interview that the U.S. lagging behind the other two countries is potentially dangerous for national security.
"We have catching up to do very quickly, the Chinese have an incredible hypersonic program," he said. "It's a very concerning development ... it greatly complicates the strategic warning problem."
ADVERTISEMENT
The news comes after China tested a missile capable of carrying nuclear warheads that circled the globe over the summer. The launch surprised U.S. officials. Russia also test fired a missile in the arctic on Nov. 18, according to a state-run media outlet in the country.
The U.S. failed its own hypersonic missile tests in October, according to CNN.
According to a memo the Congressional Research Service (CRS) provided for U.S. Congress on Oct. 19, the U.S. is lagging behind China and Russia because "most U.S. hypersonic weapons, in contrast to those in Russia and China, are not being designed for use with a nuclear warhead."
"As a result, U.S. hypersonic weapons will likely require greater accuracy and will be more technically challenging to develop than nuclear-armed Chinese and Russian systems," the CRS wrote.
For the fiscal year running through 2022, the U.S. is preparing to spend $3.8 billion on hypersonic missiles, which are defined as weapons that fly at the speed of Mach 5 or more, the memo said.
During his interview, Thompson said hypersonic missiles are "changing the game" for national defense and security, comparing their use to a snowball fight. Typically, you can predict where a snowball is when it's thrown. Yet, if the projectile is thrown in another direction, it's harder to detect — but it's still going to hit you.
"That's what a hyperglide vehicle does," he said, referring to another type of hypersonic missile. "You no longer have that predictability. So every launch of a certain type, regardless of where it's headed, now ha the potential to be a threat."
Quelle: The Hill
----
Update: 24.11.2021
.
US Has 'a Lot of Catching Up to Do' in Hypersonics, Space Force's No. 2 Says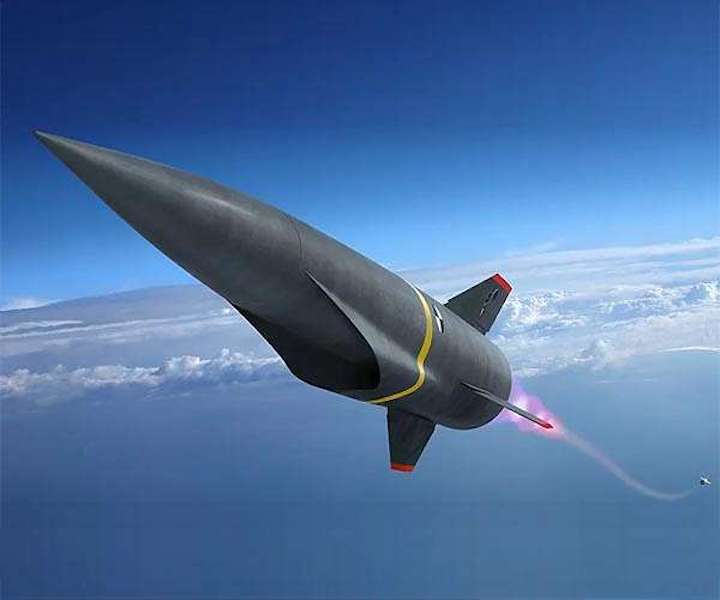 One day after the Space Force's second in command warned that the U.S. is "not as advanced as the Chinese or the Russians in terms of hypersonic programs," a media report indicated that China's likely test of a nuclear-capable hypersonic weapon this summer included an added capability.
Financial Times, citing anonymous sources familiar with the matter, reported Nov. 21 that in July, China launched a hypersonic glide vehicle into space, part of a suspected orbital bombardment system that now is said to have fired a missile while flying at least five times the speed of sound.
The ability to fire a projectile off a supersonic platform is "a capability no country has previously demonstrated," Financial Times reported. The Wall Street Journal subsequently reported the news as well.
The Defense Department has yet to comment on the latest development, though Chairman of the Joint Chiefs of Staff Gen. Mark A. Milley and Vice Chairman Gen. John E. Hyten have both previously confirmed the nuclear-capable hypersonic test—Hyten said such a weapon looks like a "first-use" weapons in a nuclear scenario.
Space Force Gen. David D. Thompson, vice chief of space operations, spoke at the Halifax International Security Forum on Nov. 20, just before the latest reporting on the additional projectile. But when asked about the hypersonic test more broadly, he noted that the U.S. has "a lot of catching up to do very quickly."
"The Chinese have had an incredibly aggressive hypersonic program for several years," Thompson added. "And I agree with Gen. Hyten—it's a very concerning development. I don't know if it's a first-use weapon. I will tell you, it greatly complicates the strategic warning problem."
Thompson explained the challenges to the strategic warning system by likening the Chinese hypersonic missile to a "magic snowball."
Ballistic missiles follow predictable trajectories, allowing defense systems to track them more easily. By comparison, a hypersonic missile "changes that game entirely," Thompson said. Using the example of a snowball fight, he explained that with a hypersonic missile, "I can throw that snowball in this direction, I can throw it in that direction, I can throw it in this direction—and it will maneuver back and it'll hit you. In fact, it might even fly by you, turn around, and hit you in the back of the head. That's what a hypersonic glide vehicle does. Combine that with a fractional orbital bombardment system, and I'm going to throw the snowball that way, and it's going to go around the world, and it's going to come hit you in the back of the head."
Such a capability makes the world a "much more complicated place," Thompson said, especially as the Pentagon works to catch up.
Gillian Bussey, director of DOD's Joint Hypersonics Transition Office, has said the Army will field the military's first hypersonic weapon in a "year or two."
Quelle: Air Force Magazine
+++
China's mysterious hypersonic test may take a page from DARPA's past
"Calling it 'breaking the laws of physics' does not lead to rational scrutiny," Secure World's Victoria Samson said of the recent Chinese hypersonic test.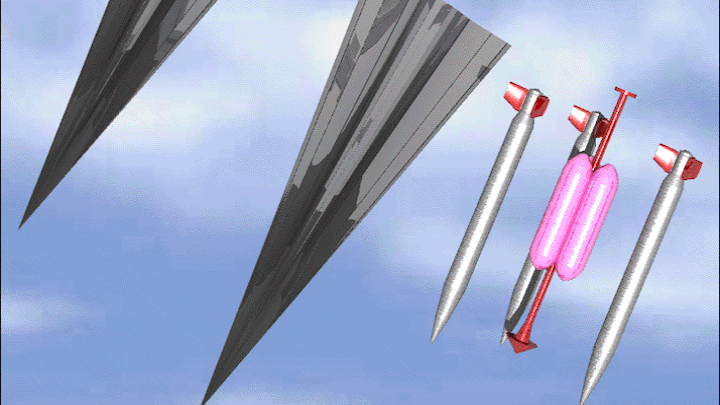 WASHINGTON: The ongoing drips and drabs of unclear information leaking from the Pentagon about this summer's Chinese hypersonic test are raising red flags for physicists and experts, who are questioning whether claims about the results of the test stand up to scrutiny.
The new detail regarding a possible launch or simple release of either a missile or some kind of countermeasure over the South China Sea was first reported on Sundayby the Financial Times (FT), which was the outlet that also originally reported on the launch. This most recent claim, if accurate, would represent a leap in capability — and one that firmly remains in the future concepts basket at the Pentagon.
"From a general standpoint, deploying something at hypersonic speeds, is really, really, really, really hard," said Mark Lewis, executive director of the National Defense Industrial Association's Emerging Technologies Institute and an expert on hypersonics. "And if anyone were to do that, that would be super impressive."
But the "if" in that statement is doing a lot of heavy lifting, and given the lack of publicly available data, it's unclear exactly when, or if, clarity will truly emerge.
Question One: Is It Possible?
The basic question at hand with regard to the new report is: could China have successfully launched a submunition from a hypersonic glide vehicle (HGV) while it was screaming through the atmosphere at Mach 5-plus? And the answer is, perhaps.
There is a historical analog, of sorts. Two decades ago DARPA worked on a project [PDF] known as the Common Aero Vehicle (CAV), which included a suborbital, hypersonic glide vehicle (HGV) that could deliver conventional weapons anywhere in the world within two hours.
DARPA could never get the system to work right, however, due to a number of design problems that ran into the laws of physics, Lewis said. The effort was eventually killed in 2004 by Congress, less due to its technological problems and more out of political concerns that it was strategically destabilizing.
One key issue for deploying submunitions from HGVs is that when two vehicles are moving at above Mach 1, several scientists explained, the two objects create shock waves that can interfere and cause the submunition to bounce back into its parent vehicle, destroying both.
This actually happened, according to the Global Security website, in a 1966 test of an unmanned HGV, called the D-21 Tagboard, launched from a supersonic jet (the precursor of the SR-71). The test resulted in a crash that killed one of the jet pilots and caused legendary Lockheed Martin engineer Kelly Johnson to terminate the program.
To avoid that problem, the CAV was designed to dramatically slow down. And, it is possible that this is exactly what the Chinese HGV did too, several scientists said.
"A vehicle like a CAV would lose speed as it glided at low altitudes since it is not powered. You could imagine having the [Chinese] payload be a smaller vehicle that did carry propellant so that it would gain speed and be going fast enough to out-maneuver defenses. It might be released when the CAV had slowed to non-hypersonic speeds," explained David Wright, a theoretical condensed matter physicist affiliated with MIT's Laboratory for Nuclear Security and Policy, in an email.
And it is possible to overcome the shock wave problem, said one industry expert in the field, and the US actually has data on this so-called wake effect from its years of experience with the Space Shuttle.
"A hypersonic object interacting with the rarified atmosphere creates an area of low pressure directly adjacent to the hull of the object," the industry expert said. "Clever design of surfaces could create an area of low pressure large enough for a submunition to be deployed away from the primary vehicle." Such a system would have "a low probability of recontact."
Question Two: Is It Likely?
So, it may be technically possible to do what the FT reported China accomplished. But did it happen? Many experts are skeptical, both due to the technological concerns and confusion about the details.
Part of the problem for public domain analysts is that the Defense Department continues to be vague about what the US government knows regarding the test, except to frantically ring the alarm bells about China moving ahead of the US on hypersonic weapons research. And when they do speak, they seem to hint at something other than what was described this week.
For instance, in a Nov. 16 interview with CBS just prior to his retirement as vice chief of the Joint Chiefs of Staff, Gen. John Hyten seemed to confirm that the July 27 test instead involved — as Air Force Secretary Frank Kendall suggested in August — a Fractional Bombardment System (FOBS). FOBS was a Soviet-era orbital system that carried nuclear weapons; the twist with the Chinese system is that it carries a hypersonic glide vehicle (HGV).
While of some concern, such a hybrid FOBS-HGV system wouldn't represent a major scientific breakthrough, nor would it create any more challenges for US missile defense systems than they already have with countering Russia's giant arsenal or even China's (currently) much smaller one.
"They launched a long-range missile," Hyten told CBS. "It went around the world, dropped off a hypersonic glide vehicle that glided all the way back to China, that impacted a target in China." When pressed on whether the HGV hit the target, Hyten responded: "Close enough."
In response to a request for comment following the FT report, a Space Force spokesperson said: "Everything we have on that event was relayed by Gen. Hyten on CBS before he retired."
Another insider also pointed to Hyten's interview, saying that the FT report was "confused." The source noted that "unless there was a major new development in the last few weeks," the report of a submunition is almost certainly "wrong."
That thread has been picked up by a number of outside technical experts, who point out the FT reports have used technical terms meaning different things somewhat interchangeably.
"Last week they described this more like a hypersonic missile. The story keeps changing," Jessica West, of Canada's Project Ploughshares, said in an email. "We really need to have better access to orbital data. The he-said, she-said merry go round is not productive when it comes to monitoring potentially dangerous activities in space."
For example, Sunday's FT report stated: "Pentagon scientists were caught off guard by the advance, which allowed the hypersonic glide vehicle, a manoeuvrable spacecraft that can carry a nuclear warhead, to fire a separate missile mid-flight in the atmosphere over the South China Sea, according to people familiar with the intelligence." Further, the report quoted DARPA scientists as "unsure" how Chinese scientists managed to deploy the "countermeasure" from a vehicle moving at hypersonic speed.
First of all, a countermeasure isn't a missile and that difference matters.
Further, an HGV usually refers to a vehicle that doesn't actually go into orbit, but barely breaks the outer atmosphere before gliding back down and using its wings to maneuver as it moves. Some HGVs actually skip along the boundary between the atmosphere and space to maintain momentum, but do not actually achieve a full orbit — just as an intercontinental ballistic missile or a FOBS does not achieve a full orbit.
A spaceplane on the other hand — such as the US Space Shuttle of the X-37B, and what the Chinese Foreign Ministry claims was tested rather than a weapon system — goes up on a rocket booster and then hangs out in orbit for a while before using thrusters to re-enter the atmosphere. Spaceplanes are blunt nosed to help slow them down as they glide down to a runway for a soft landing, Lewis explained. By contrast, most HGVs are designed with sharp nose cones to reduce drag, he said.
"I haven't been able to figure out whether they were trying to land on a runway or not. If it was supposed to land on a runway and missed, then it looks like a reusable space vehicle—no reason to land gently then detonate a nuclear weapon," said Laura Grego, an astrophysicist at MIT. "If the glider itself is supposed to be a conventional weapon, it would be trying to hit the ground hard, and either way, in a conflict these will be one-way trips."
On the other hand, if the HGV crash-landed by mistake, "I think it could go either way, since they may have been primarily testing the maneuvering part of the system and they still could work on the landing gently part," Grego said in an email.
Victoria Samson, head of Secure World Foundation's Washington Office, noted that there are a lot of questions about public reports regarding the Chinese test, noting that "calling it 'breaking the laws of physics' does not lead to rational scrutiny."
Both Grego and Samson noted that while US officials keep saying that the HGV is nuclear capable, the Pentagon has released no information on how officials have determined that. Samson — whose organization publishes an annual study on Global Counterspace Capabilities — further stressed that up to now, China is known only to have been testing a conventional HGV, the DF-ZF.
Wright added that there is some reason to be concerned that part of the issue also is that those worried about the lack of progress and investment by DoD in hypersonic weapons are hyping both Russian and Chinese progress as a way to spur more funding. (This phenomena is not without historical precedent, as well known by anyone old enough to have read a version of the Pentagon's now defunct Soviet Military Power brochure.)
"I have been told by others following the debate on these issues that those in the US who want to pursue hypersonic weapons have been really playing up the Russian and Chinese 'lead' in the field as a motivating factor," he said. "The Pentagon may have been surprised that China would conduct a test like this (although China has been open about trying to counter US defenses), but it could not have been surprised about the technology it used."
Quelle: Breaking Defense
----
Update: 2.12.2021
.
Mike Griffin critical of U.S. response to China's advances in hypersonic weapons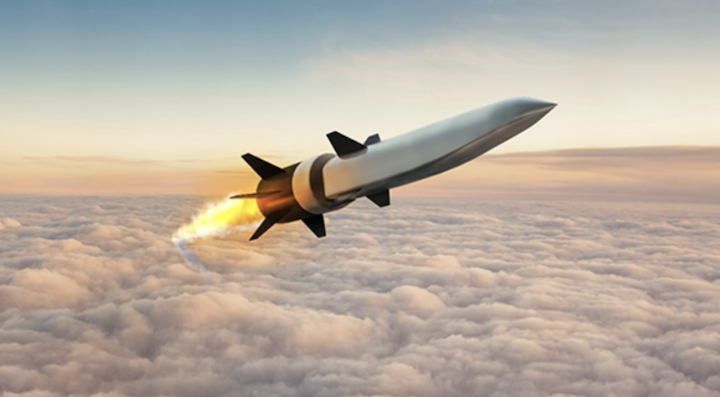 Griffin said the United States now has to play catchup and needs to increase funding for missile-tracking satellites to help defend against hypersonic threats.
WASHINGTON — China's successful demonstration of a hypersonic glide vehicle — a weapon that is boosted to space, orbits the Earth and reenters the atmosphere before it strikes a target — is a "disruptive technology" designed to overmatch the U.S. military, Mike Griffin, former undersecretary of defense for research and engineering, said Nov. 30.
These advanced weapons likely to be deployed by China and Russia are not intended for nuclear war but are hugely disruptive because the United States does not have the means to predict where they will strike, Griffin said at a virtual event hosted by the Advanced Nuclear Weapons Alliance Deterrence Center.
Griffin was undersecretary of defense during the Trump administration and led the Pentagon's effort to deploy a space-based network of missile-defense sensors to detect and track hypersonic missiles.
Russia and China "don't want a nuclear exchange any more than we do," he said. Their conventional military forces are less advanced than the United States' so a hypersonic glide vehicle gives them an edge, Griffin added. "They can take us down to their level with the right kind of disruptive technology. Hypersonic weapons is exactly that kind of disruptive technology."
Griffin said the United States now has to play catchup and needs to increase funding for the Space Development Agency and the Missile Defense Agency which are developing sensor satellites to detect and track hypersonic missiles.
"When your adversaries are telling you that they are out to take you down, we should listen," he said. "We don't listen well, but maybe we should."
A rival nation equipped with a a boost glide vehicle is just "20 or 25 minutes from a target," he said. And the cost exchange ratio — meaning what the U.S. spends versus what the enemy spends — "from our point of view is horrific," Griffin added. "They launch a missile costing maybe a few million dollars or even 10s of millions of dollars, and two or three of those can take out an aircraft carrier."
In the global race for geopolitical dominance, hypersonic glide weapons level the playing field "not by improving their own capabilities, but by removing ours," said Griffin.
With a boosted glide weapon, "once you're in orbit, you don't have to land immediately. You can land at the time and along the azimuth of your choosing. It can come up from the south or from the west and essentially create an all azimuth multiple salvo conventional strike."
Kelley Sayler, analyst in advanced technology and global security at the Congressional Research Service, said hypersonic glide vehicles that are launched into space before de-orbiting and approaching their targets would give China the ability to deploy vehicles over the South Pole where they are less likely to be detected by U.S. early warning sensors.
"U.S. early warning assets were oriented towards threats coming over the North Pole, which is where we generally expect them to come," Sayler said. "If the threat instead comes over the South Pole, it could further reduce the amount of warning time that we would have."
For years Russia has been concerned that the United States has the capability to intercept its traditional ballistic missiles, she said. "They believe that pursuing hypersonic weapons could give them assured means of penetrating U.S. missile defenses and restoring some of that strategic stability. It's sort of similar to what we've heard from China."
U.S. developing hypersonic weapons
The Pentagon currently is developing both hypersonic glide vehicles and hypersonic cruise missiles which are powered by high-speed air breathing engines so they don't require a separate booster.
Sayler said the Pentagon's budget for 2022 includes $3.8 billion for hypersonic weapons research, which is more than last year's $3.2 billion budget. "They're at various stages of development, but none of them have been fielded yet," she said. By some estimates, the earliest the United States would field a hypersonic weapon would likely be around 2023.
Griffin said these programs should be accelerated. When he left DoD, the U.S. military services were on track to produce two hypersonic rounds per month. "We need to up that by a factor of 10," he said. "The Chinese are not going to be scared by a few dozen rounds a year. They need to be facing hundreds of new rounds per year."
The Pentagon also needs to innovate and come up with new concepts. "There are air breathing and boost guide systems. That's great. But let's go beyond that thinking. What are the disruptive technologies to disrupt what they can do?"
Tom Karako, senior fellow at the Center for Strategic and International Studies, said he agreed with Griffin's concerns but warned against misinterpreting the extent of the threat.
"We see lots of scary click bait-y headlines about this, about hypersonic missiles being silver bullets, being 'quote unquote' unstoppable," he said. "I think this is not helpful."
Hypersonic glide vehicles and cruise missiles are aimed "at the gaps and seams and the weaknesses of U.S. power projection," said Karako. But there are ways to fill those gaps using existing and emerging technologies. These more advanced threats give DoD an opportunity to develop "the missile defense system of the future."
Quelle: SN
+++
Opinion:

A shadow war in space is heating up fast
While Washington officials and experts warn of the risks of an arms race in space, the United States' adversaries are constantly conducting operations against U.S. satellites that skirt the line between intelligence operations and acts of war. The pace of conflict is intensifying, according to a top Space Force general, who told me that China could overtake the United States to become the number one power in space by the end of the decade.
"The threats are really growing and expanding every single day. And it's really an evolution of activity that's been happening for a long time," Gen. David Thompson, the Space Force's first vice chief of space operations, told me in an interview on the sidelines of the recent Halifax International Security Forum. "We're really at a point now where there's a whole host of ways that our space systems can be threatened."
Right now, Space Force is dealing with what Thompson calls "reversible attacks" on U.S. government satellites (meaning attacks that don't permanently damage the satellites) "every single day." Both China and Russia are regularly attacking U.S. satellites with non-kinetic means, including lasers, radio frequency jammers and cyber attacks, he said.
Thompson repeatedly declined to comment on whether China or Russia has attacked a U.S. military satellite in a way that did permanent or significant damage, telling me that would be classified if it had happened. The Chinese military is quickly deploying ground-based systems for doing battle in space, such as lasers that can damage nosy U.S. intelligence community satellites, which could be considered an act of war.
"The Chinese are actually well ahead [of Russia]," Thompson said. "They're fielding operational systems at an incredible rate."
Both the Russians and the Chinese are working on satellites that can attack other satellites, he said. For some time now there have been reports that China was developing a satellite that could claw another satellite or grab one with a robotic arm or a grappling hook. The Chinese government has several reasons to want to disable U.S. satellites, which have been useful in revealing concentration camps built to intern Uyghur Muslims and new Chinese nuclear missile silo fields.
In 2019, Russia deployed a small satellite into an orbit so close to a U.S. "national security satellite" that the U.S. government didn't know whether it was attacking or not, Thompson said. Then, the Russian satellite backed away and conducted a weapons test. It released a small target and then shot it with a projectile.
"It maneuvered close, it maneuvered dangerously, it maneuvered threateningly so that they were coming close enough that there was a concern of collision," he said. "So clearly, the Russians were sending us a message."
China is building its own version of satellite-based global positioning systems, said Thompson. That's in addition to the "couple of hundred" intelligence, surveillance and reconnaissance satellites China has now deployed to watch over any part of the globe. China is also putting satellites into space at twice the rate of the United States, meaning that if nothing changes on our end, China will surpass the United States in capability in space in a few years, he estimated.
910 Views