1.08.2019
Weather not good for SpaceX Falcon 9 launch from Cape Canaveral Air Force Station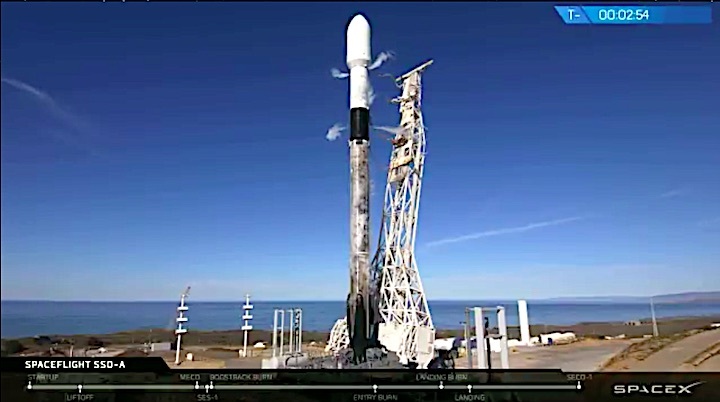 Once again, the weather forecast does not look good for SpaceX's 10th mission this year, scheduled for this Saturday.
SpaceX is scheduled to launch an Israeli communications satellite, called Amos-17, atop its Falcon 9 rocket at 6:52 p.m. from Cape Canaveral Air Force Station Launch Complex 40. The launch window closes at 8:20 p.m.
But just like last week when the aerospace company attempted the first time to launch its Falcon 9 rocket for its 18th cargo resupply mission to the International Space Station, weather could once again cause another delay.
At only 30% "go" for launch as calculated by the U.S. Air Force, "the primary weather concerns for launch will be lightning and thick cloud layers," according to the 45th Weather Squadron.
In the event of a delay, weather improves slightly at 40% "go" for a Sunday launch attempt.
This launch comes almost three years after Israel's satellite service provider, Spacecom lost its Amos-6 satellite during SpaceX's static test-fire explosion of its Falcon 9 rocket and the payload at the launch pad.
Now, the Israeli company is poised to launch its newest satellite — made by the aerospace firm, Boeing — to provide satellite communications and broadcast services to parts of Europe, the Middle East and Africa.
To be stationed above Africa at 17 degrees east, hence the name "Amos-17," the satellite weighs about 6.5 tons and is the length of three buses at 115-feet-long.
According to Spacecom via Twitter, SpaceX will not be attempting to land its first-stage booster after liftoff, meaning spectators won't hear any sonic booms this time.
Meanwhile, United Launch Alliance is scheduling to launch its Atlas V rocket for the U.S. Air Force no earlier than August 8 from Launch Complex 41.
Quelle: Florida Today
----
Update: 5.08.2019
.
After resolving hardware issues, SpaceX requests new Cape Canaveral launch window
After replacing suspect hardware and testing its Falcon 9 rocket at Cape Canaveral a second time, SpaceX over the weekend confirmed its next Space Coast mission is on target for a Tuesday evening liftoff.
"Static fire test of Falcon 9 complete," SpaceX said Saturday after an 11:30 p.m. firing of the rocket's nine Merlin engines at Launch Complex 40. "Team is now working toward August 6 for launch of AMOS-17 from pad 40 in Florida, pending range availability."
If the Eastern Range, overseen by the Air Force, approves the mission for Tuesday, teams will have an hour-and-a-half window opening at 6:52 p.m. to launch the Spacecom payload. But with a United Launch Alliance Atlas V rocket slated to boost a military communications satellite at 5:44 a.m. Thursday from neighboring Launch Complex 41, range scheduling this week is tight and teams need time between launches.
In the event that the range doesn't approve Falcon 9 for Tuesday or it's delayed for other reasons, ULA's Thursday launch takes priority, after which SpaceX can try again.
If the range does approve Tuesday evening for liftoff, SpaceX will face less-than-optimal weather conditions due to the possible presence of thick clouds and lightning. A flight during that window would be roughly 40% "go," according to the Air Force's 45th Weather Squadron.
"Thunderstorms will affect the Space Coast most of the afternoon and early evening hours which means a higher potential for weather violation at the beginning of the window," forecasters said Sunday afternoon. "But as the sun sets and thunderstorms diminish in coverage, we will likely see an improving launch potential through the latter half of the launch window."
SpaceX had previously test fired the rocket's first stage last Wednesday, but found valve-related hardware issues that needed replacement. A second, brief test Saturday night confirmed the replaced hardware was functioning normally.
Static test fires are not conducted immediately ahead of launch by every company, but SpaceX's methods today were drastically impacted by this mission's precursor: AMOS-6. Almost three years ago in September 2016, the company was preparing to test fire a previous-generation Falcon 9 rocket at Launch Complex 40 when it suddenly exploded, destroying the spacecraft secured in its payload fairing.
Since then, SpaceX has opted to conduct static test fires without payloads on top. This means teams have to roll out the rocket to the pad, raise it upright, fuel and test fire, then lower the rocket again before securing the spacecraft on top. It adds time to the process, but the company has not lost a payload since the AMOS-6 incident.
To make up for the mishap, SpaceX offered satellite operator Spacecom an additional launch at no charge, as well as other specifics that officials could not disclose. But despite putting designers, managers and contractors back to the drawing board, the Israeli operator still chose SpaceX for its replacement spacecraft, which is flying as AMOS-17.
"The decision to go back to SpaceX was like a decision from scratch," said David Pollack, Spacecom CEO, during a pre-launch briefing in Orlando. "If you go back, they have a very perfect history of launches and they do a very good job."
"It was very unfortunate for us, but it was not a good enough reason not to look at the situation from scratch and decide which is the best launcher," he said.
Due to the spacecraft's weight and eventual placement to geostationary transfer orbit, Falcon 9's first stage will not attempt to land back at the Cape or on a SpaceX drone ship.
Quelle: Florida Today
----
Update: 7.08.2019
.
Erfolgreicher Start von SpaceX-Falcon-9 mit Amos-17 Satelliten
.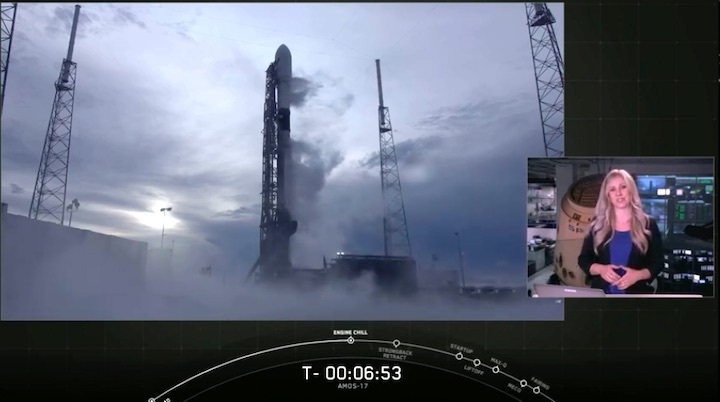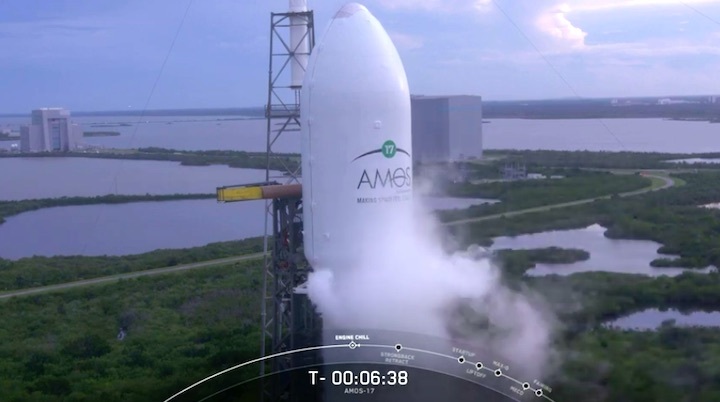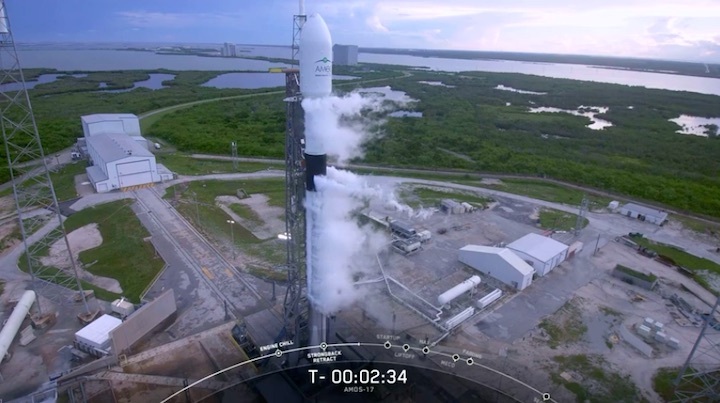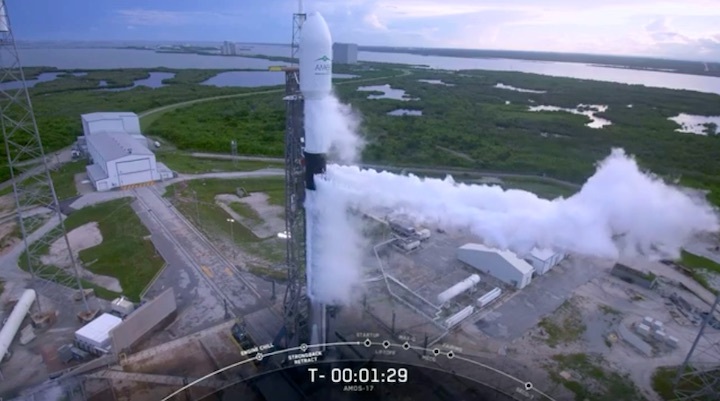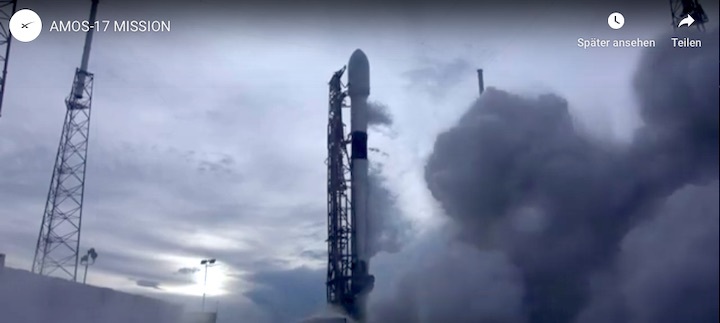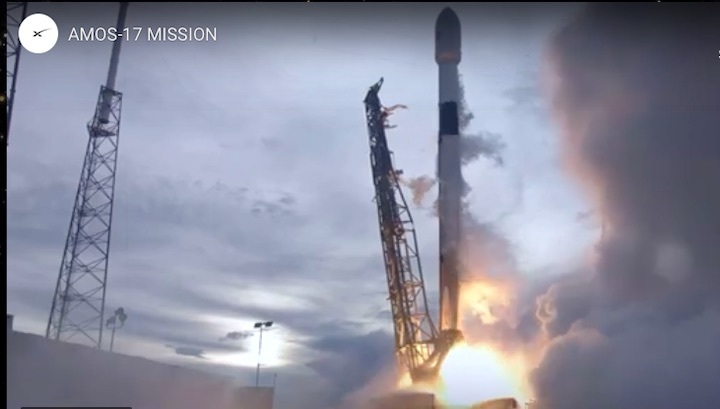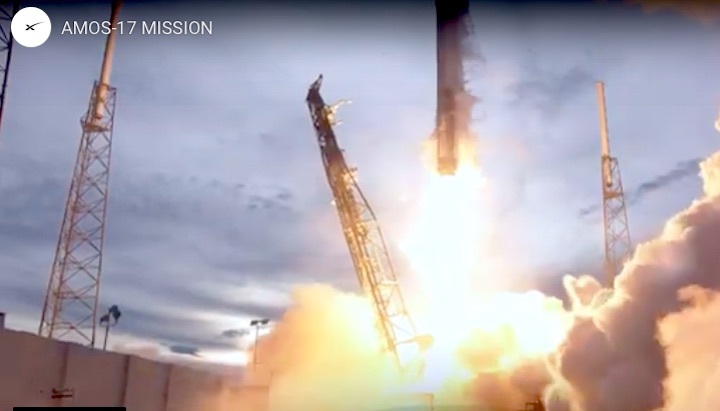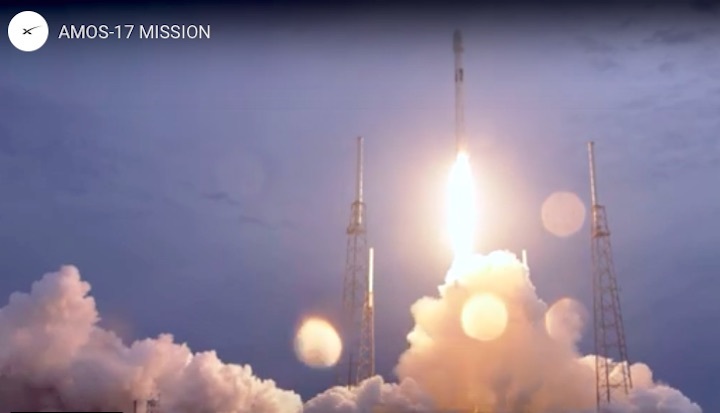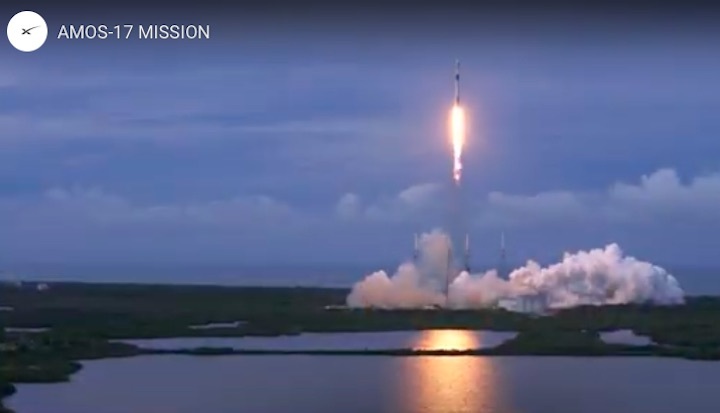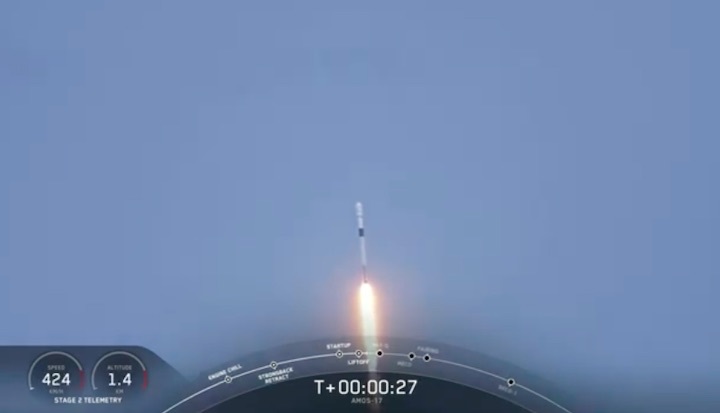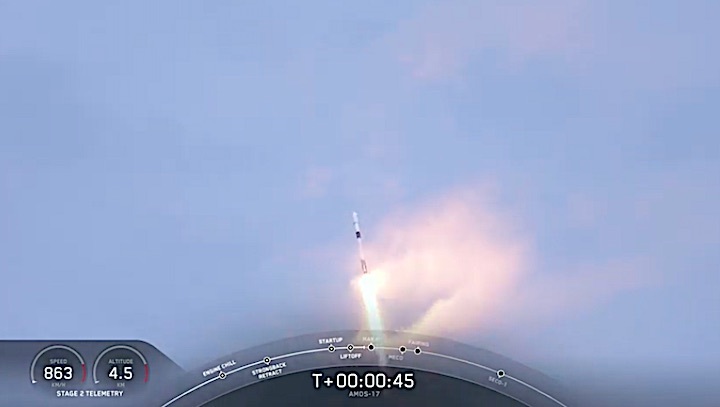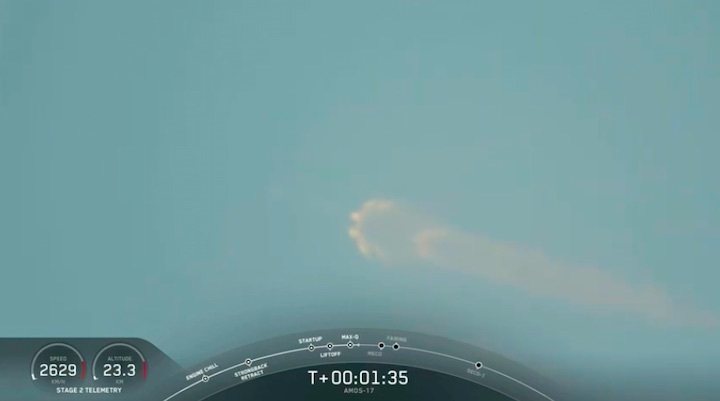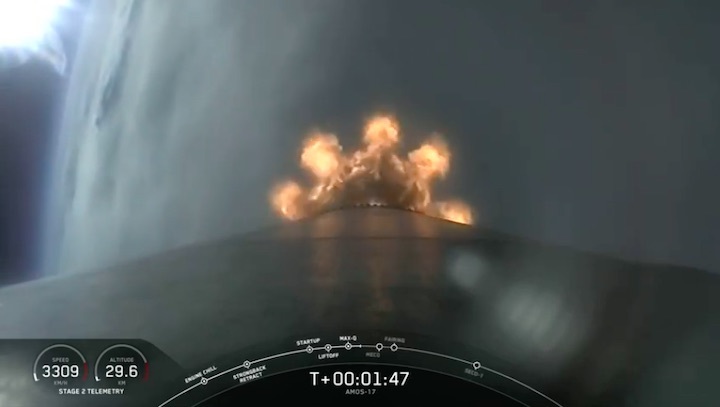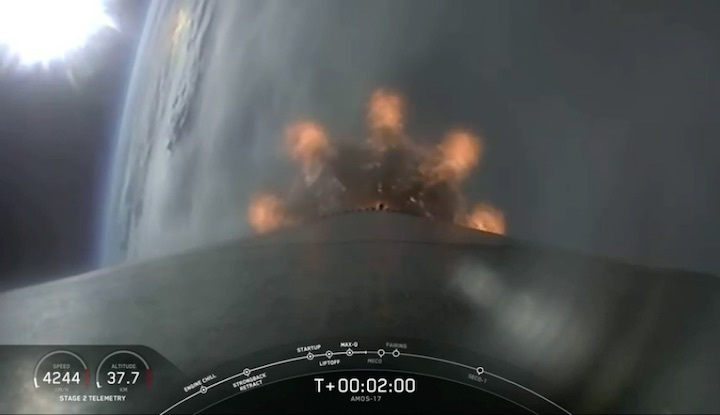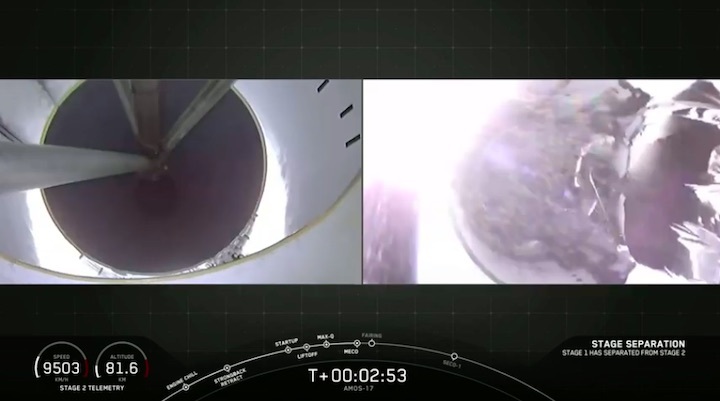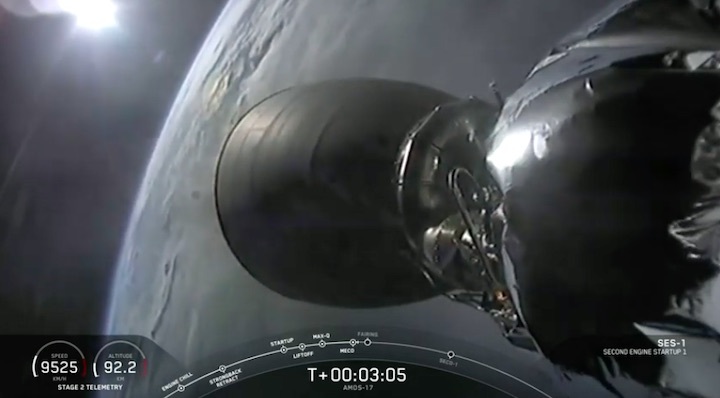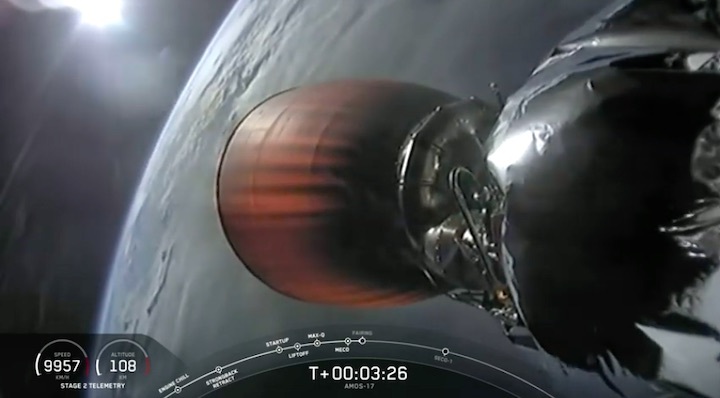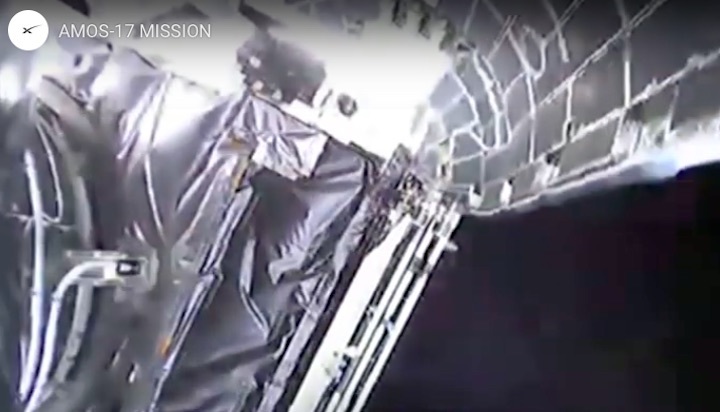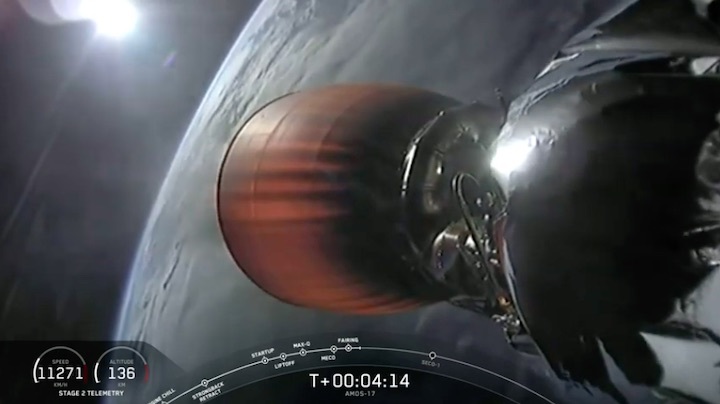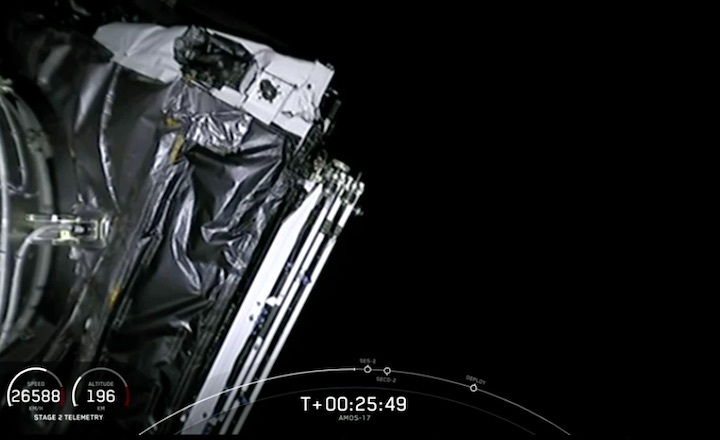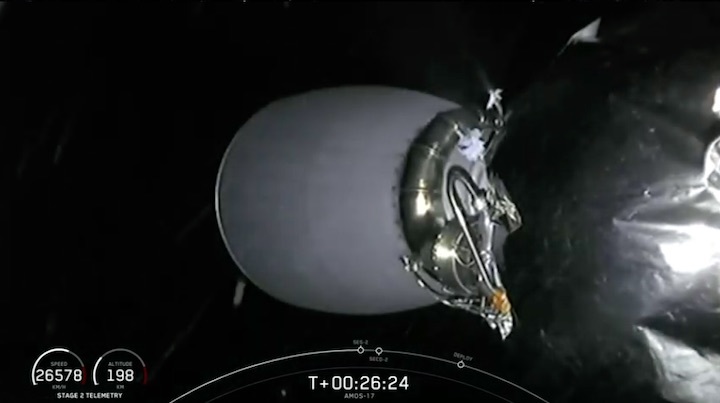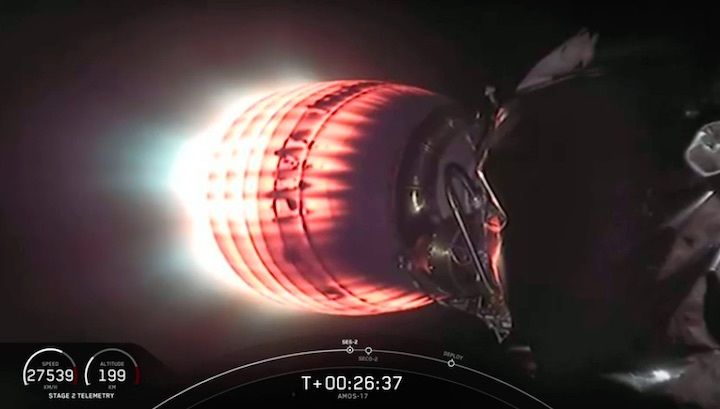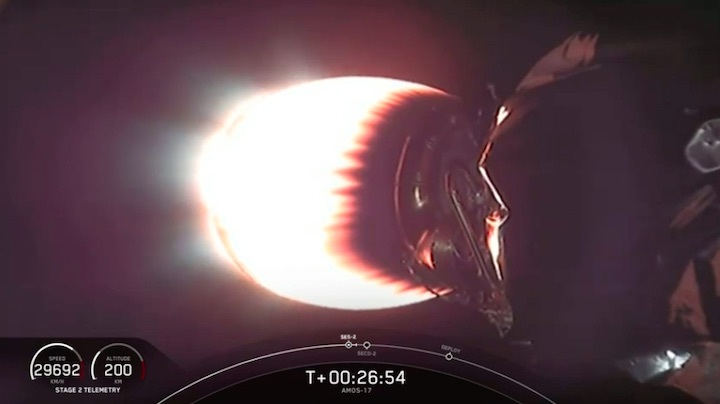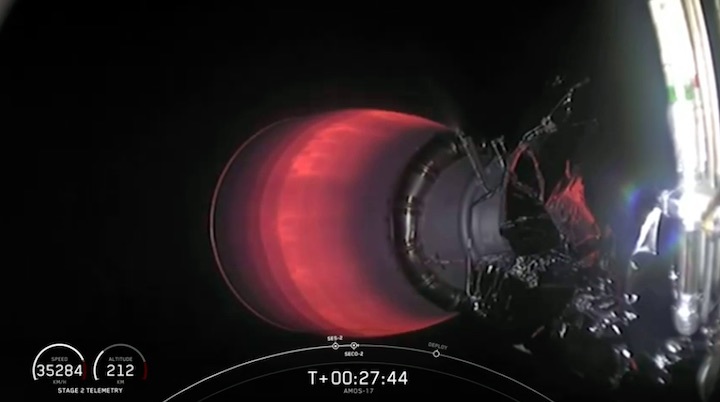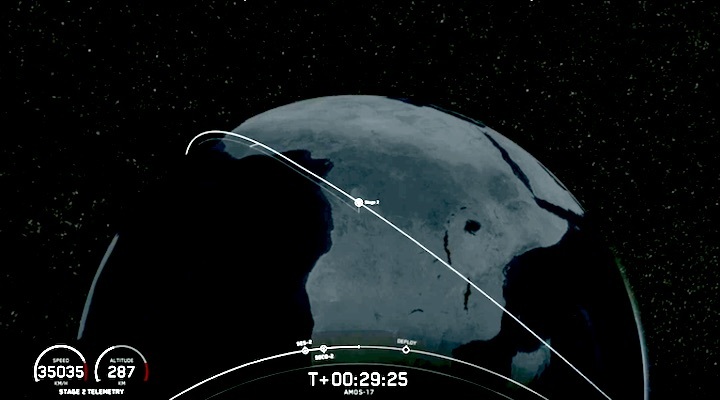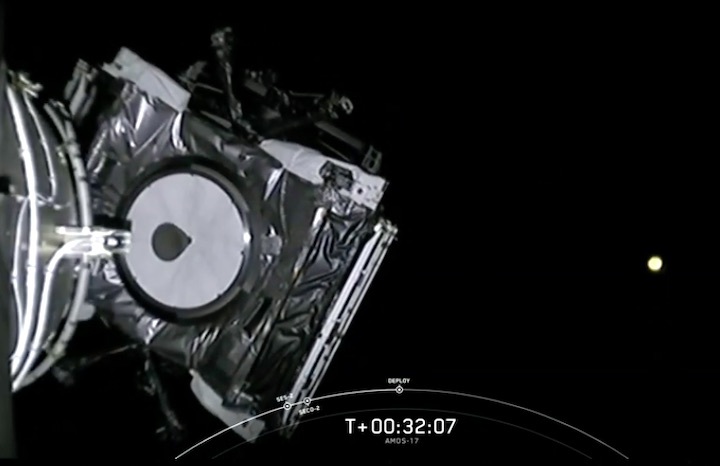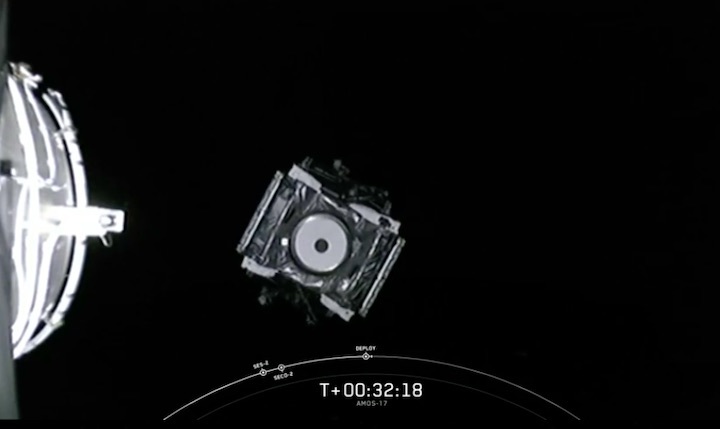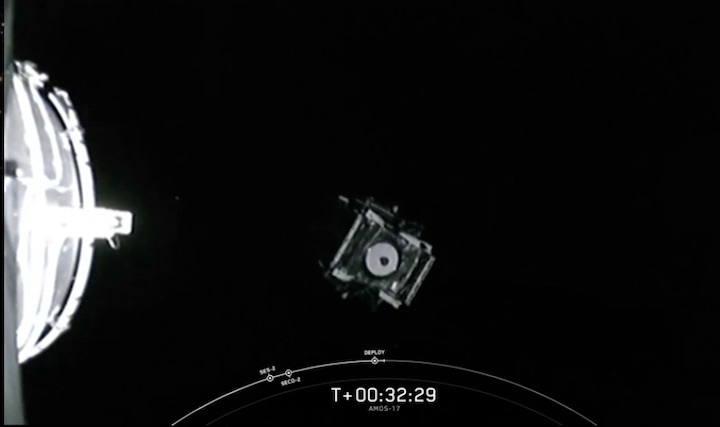 Quelle: SpaceX
1909 Views