29.09.2019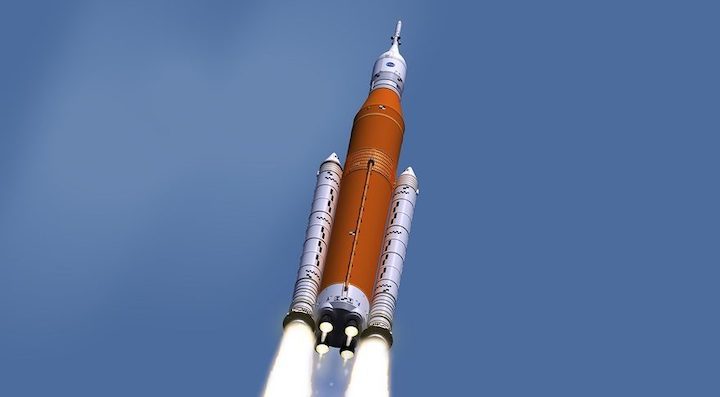 A former NASA contractor was found guilty of fraud and other charges after he falsified the origin of hardware needed for the agency's Space Launch System rocket at Kennedy Space Center, according to the U.S. Attorney's Office for the Middle District of Florida.
According to the investigation spearheaded by the NASA Office of Inspector General and the Air Force Office of Special Investigations, 34-year-old Jonathan Hipps of Warner Robins, Georgia, was an employee of STAT Industry in 2014, a company that helped provide steel rods for the SLS rocket and Orion spacecraft.
The contract required that the steel rods originate from the U.S., but investigators said Hipps obtained rods from India during the procurement process. He used a box cutter to remove labels indicating their origin, then shipped the rods to KSC with a certificate indicating they met all NASA requirements.
Hipps was found guilty on Aug. 29 of mail fraud, concealment of material facts from a federal agency, and providing false documents to a federal agency. He faces a maximum penalty of 40 years in federal prison during his sentencing hearing on Dec. 4. He was indicted in January.
"The NASA Office of Inspector General will continue to aggressively investigate those who undermine and defraud NASA efforts to build the SLS launch vehicle and its systems," said John Corbett, special agent in charge at the Central Field Office. "This jury verdict serves as a staunch reminder that such conduct will not be tolerated."
"The NASA OIG applauds the efforts of the entire investigative and prosecution team during this investigation, and we look forward to our continued cooperation with our law enforcement partners in the pursuit of justice," he said.
The SLS rocket and Orion spacecraft are key components of NASA's architecture designed to return humans to the surface of the moon by 2024.
Quelle: Florida Today
2423 Views