23.06.2018
On June 20, Russia successfully tested the laser system of igniting the oxygen-hydrogen propellant of the liquid rocket engine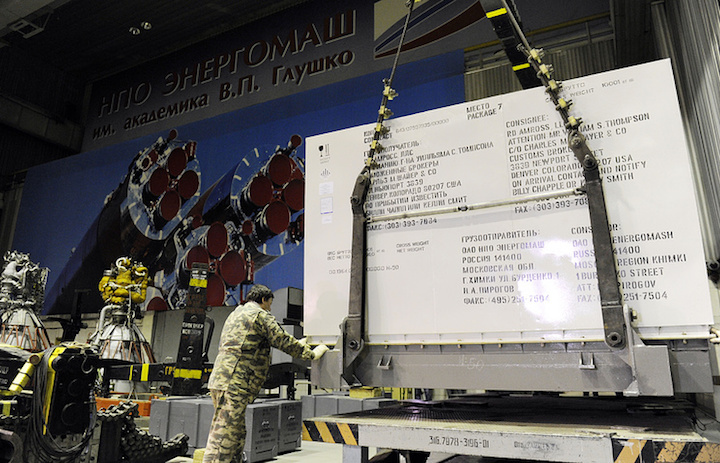 Russia has tested a laser ignition system for the oxygen-hydrogen rocket engine for the first time. This work brings Russia closer to developing a reliable engine for reusable launch vehicles, the press office of the Energomash Research and Production Association announced on Friday.
"On June 20, tests of the laser system of igniting the oxygen-hydrogen propellant of the liquid rocket engine were held successfully in Russia for the first time at the testing compound of the Chemical Automatics Design Bureau," the company said.
On the firing stand, the experimental system was activated three times and the laser ignited the propellant directly in the combustion chamber.
"The state of the equipment after the firing tests is satisfactory," the Energomash press office said.
Chemical Automatics Design Bureau Chief Designer Viktor Gorokhov was quoted by Energomash as saying that the laser system will reduce the engine's mass and will also simplify its start, which "in turn, will help make the engine's operation more reliable."
The Chemical Automatics Design Bureau earlier carried out experimental work on the laser ignition of the oxygen-kerosene propellant, the chief designer said.
"Assimilating this technology already for oxygen-hydrogen, we are making a big step towards creating reliable multiple-ignition liquid propellant rocket engines that will find their application in promising domestic reusable space rocket systems," the chief designer said.
Quelle: TASS
2232 Views