19.06.2018
The discovery that blue-green algae can photosynthesise in extremely low light has implications for astrobiology. Andrew Masterson reports.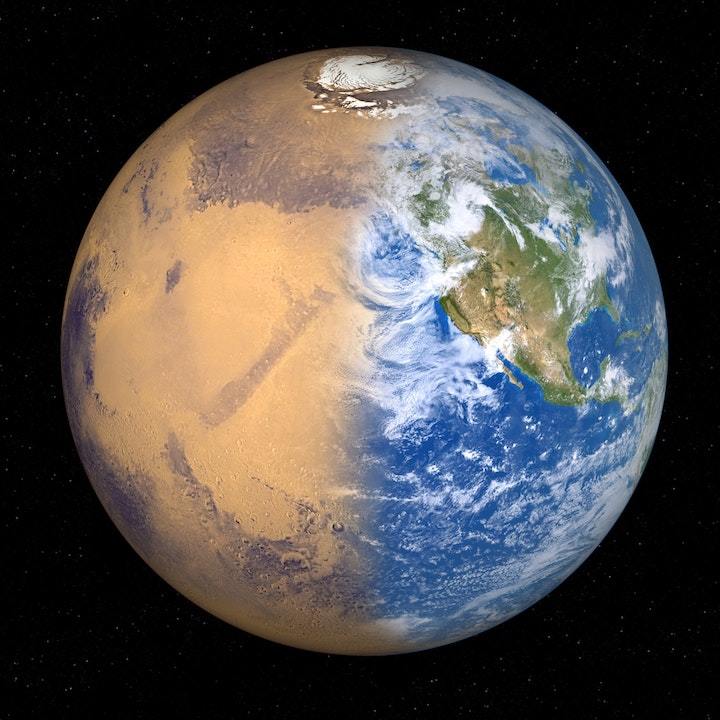 The bacteria that 3.5 billion years ago were largely responsible for the creation of a breathable atmosphere on Earth could be press-ganged into terraforming other planets, research suggests.
A team of biologists and chemists from Australia, the UK, France and Italy has been investigating the ability of cyanobacteria – also known as blue-green algae – to photosynthesise in low-light conditions.
Cyanobacteria are some of the most ancient organisms around, and were responsible, though photosynthesis, for converting the Earth's early atmosphere of methane, ammonia and other gases into the composition it sustains today.
The photochemistry used by the microbes is pretty much the same as that used by the legion of multicellular plants that subsequently evolved. The process involves the use of red light. Most plants are green because chlorophyll is bad at absorbing energy from that part of the visible light spectrum, and thus reflects it.
2281 Views