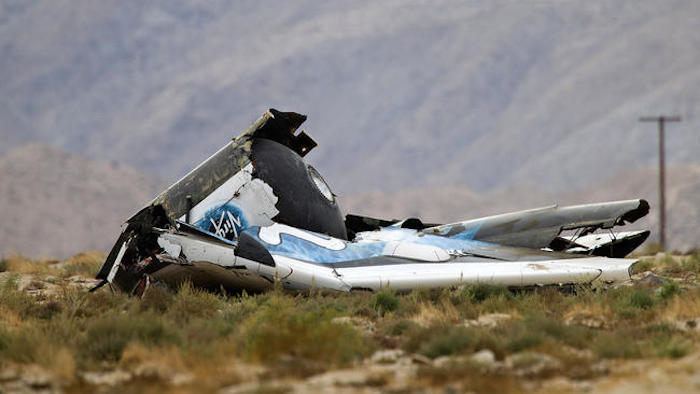 .
1.11.2014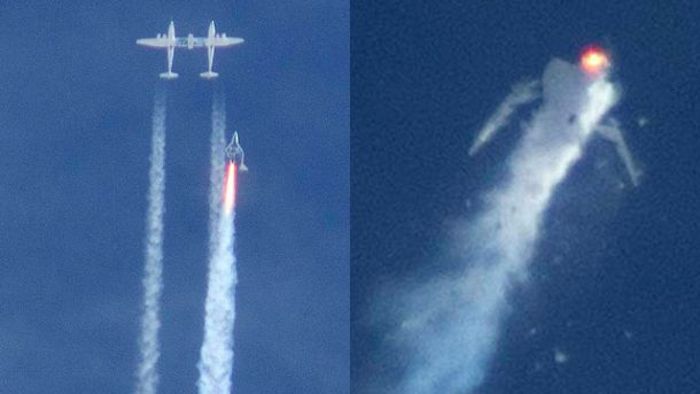 Das "SpaceShip Two" sollte Träume wahr machen: Weltraumflüge für Privatpersonen. Nach langen Verzögerungen kündigte der prominente Unternehmer Richard Branson erste Passagierflüge für Frühjahr 2015 an. Nun zerschellte sein Traum in der kalifornischen Wüste.
Das private Raumflugzeug "SpaceShip Two" ist bei einem Testflug im US-Bundesstaat Kalifornien abgestürzt. "Während des Tests erlitt das Gefährt eine ernsthafte Unregelmäßigkeit, die im Verlust des Gefährts resultierte", teilte das Unternehmen Virgin Galactic mit. Nach Polizeiangaben kam einer der beiden Piloten ums Leben, der andere wurde schwer verletzt. Amerikanische TV-Sender zeigten Bilder mehrerer Wrackteile in der Mojave-Wüste.
Der Unfall war der zweite schwere Schlag für die private Raumfahrt innerhalb weniger Tage. Erst am vergangenen Dienstag war der unbemannte US-Raumtransporter "Cygnus" Sekunden nach dem Start in Florida explodiert. Er sollte rund 2,3 Tonnen Nachschub für die Internationale Raumstation ISS ins All bringen.
Andere Treibstoffmischung getestet
Das "SpaceShip Two" hob den Informationen zufolge von einem Flughafen rund 150 Kilometer nördlich von Los Angeles ab. Es wurde zunächst von einem Trägerflugzeug in rund 1,5 Kilometer Höhe gebracht und dann ausgeklinkt. Nur wenig später sei es abgestürzt. Die US-Flugkontrollbehörde FAA teilte mit, kurz nach der Abkoppelung den Kontakt zu dem Raumflugzeug verloren zu haben. Das Trägerflugzeug "WhiteKnightTwo" hingegen sei sicher gelandet, so Virgin Galactic.
Es war der erste Test des Raumgleiters mit Raketenzündung seit Januar. Berichten von Experten zufolge sei diesmal eine andere Treibstoffmischung als zuvor getestet worden. Offizielle Angaben zur Absturzursache machte das UNTERNEHMEN zunächst nicht.
Zukunft des Weltraumtourismus steht in Frage
Das verunglückte Flugzeug basiert auf dem Prototyp "SpaceShip One" und wurde von einer Tochter des US-Rüstungskonzerns Northrop Grumman entwickelt.
Nun steht die Zukunft des Weltraumtourismus in Frage. "Wir werden im nächsten Jahr und wahrscheinlich in den Jahren danach keine kommerziellen FLÜGE für Touristen ins All sehen", glaubt Raumfahrtexperte Marco Caceres von der Beratungsfirma Teal Group. Virgin Galactic sei bislang führend im Bereich des Weltraumtourismus gewesen.
Über 700 Interessierte sicherten sich Tickets
Die rund 18 Meter lange Passagierraumfähre sollte den Planungen zufolge vom kommenden Jahr an Weltraumflüge für Privatpersonen anbieten, die bis in rund 110 Kilometer Höhe über der Erde führen sollten. Die Maschine bot Platz für zwei Piloten und sechs Passagiere. Sie sollten bei ihren REISEN das Gefühl der Schwerelosigkeit erleben können. Die Bullaugen-Fenster des Gefährtes waren deutlich größer als in normalen Passagierflugzeugen.
Hinter dem Projekt steht unter anderem der milliardenschwere britische Unternehmer Richard Branson. Nach seinen Angaben hatten bereits 700 Interessierte Tickets für die FLÜGE ins All gekauft. Darunter sollen auch Stars wie die Hollywood-Schauspieler Tom Hanks und Angelina Jolie sowie der Sänger Justin Bieber sein, wie Medien berichteten.
Quelle:t-online
.
Space Tourism Rocket Crash Stirs Mixed Emotions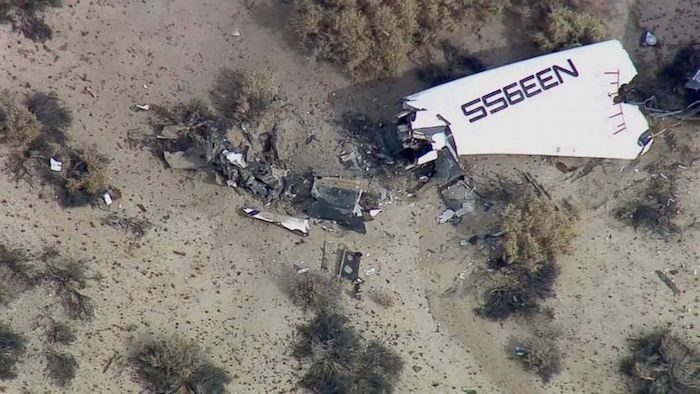 This image from video by KABC TV Los Angeles shows wreckage of what is believed to be SpaceShipTwo in Southern California's Mojave Desert on Friday, Oct. 31, 2014. A Virgin Galactic space tourism rocket exploded after taking off on a test flight, a witness said Friday. (AP Photo/KABC TV)
.
The explosion of Virgin Galactic's passenger rocket ship is stirring up mixed emotions as scientists and others involved in the space industry wait for more details on what happened over the Mojave Desert on Friday.
While several people expressed sadness that one pilot was killed and another was seriously injured, many also said they understand the risks that come with pushing the boundaries that have hampered the burgeoning commercial space travel industry.
The reaction to the crash includes:
— Former NASA top space scientist Alan Stern has seats to fly on Virgin Galactic — and its competitor XCOR aerospace. He isn't rethinking plans to fly in space at all.
"Let's not be Chicken Littles here," said Stern, now a vice president at Southwest Research Institute. "The birth of aviation was also a very dangerous time period."
"All forms of transportation carry risk," he said. "To expect spaceflight could somehow be different is unrealistic on the part of the public or anyone. Secondly to do something very hard, to do something on the frontier, comes with risk."
— Eric Stallmer, the president of the Commercial Spaceflight Federation, offered his sympathies to the families affected by the explosion.
"Today, we are tragically reminded of the tremendous challenges that we face every day in our efforts to push the envelope of human experience and capability in space enterprise and exploration," he said.
Stallmer and Bill Nye, chief executive of the Planetary Society, said the courage of both pilots and the commitment Virgin Galactic has made to space tourism will serve as inspiration as the industry continues to make space travel as safe and reliable as possible.
— Former NASA astronaut Jerry Linenger, who nearly died in a 1997 fire aboard the Russian space station Mir, said that when he first met British billionaire Richard Branson, founder of Virgin Galactic, he told him the first thing he'd have to worry about is liability insurance.
"You will have setbacks," Linenger said he told Branson. "That is a reality."
— In New Mexico, from where Virgin Galactic planned to launch its flights within the next year, hearts were sinking. The New Mexico Spaceport Authority issued a statement saying its thoughts and prayers were with the crew's family members and the team that has been working for years to develop the rocket.
"We will continue to work with and lend our support to Virgin Galactic through this tragedy and in the coming months as we move forward," the authority said.
—The National Space Society said it stands by Virgin Galactic CEO George Whitesides and encouraged the company to press on.
"We expect that the cause of the accident will be found and fixed so that the Virgin Galactic dream of 'opening space to tens of thousands of people' can become a reality," said Mark Hopkins, chairman of the NSS Executive Committee.
—NASA Administrator Charles Bolden also shared his condolences.
"While not a NASA mission, the pain of this tragedy will be felt by all the men and women who have devoted their lives to exploration," he said. "Space flight is incredibly difficult, and we commend the passion of all in the space community who take on risk to push the boundaries of human achievement."
—Wilson da Silva, a journalist, is among the first 100 people to fly once Virgin Galactic begins its commercial flights. While devastated for the pilots and their families, da Silva is still excited about the prospect of going into space.
"While some have in the past grumbled good-naturedly about the years of waiting, we all know Virgin Galactic is doing something new and very difficult, and any delays have been for sound technical and safety reasons," da Silva said. "This is a reminder that what's being attempted here is pioneering and risky."
—Ken Baxter, 65, of Las Vegas, said he was one of those who signed up to make the first flight early next year. He's confident the flight will happen at some point.
"No question about it," he said. "Richard's not a giver-upper and neither am I."
Quelle: abc
.
Cause of Fatal Virgin Galactic Crash a Mystery to Designers
The crash of the Virgin Galactic spacecraft that killed one pilot and injured another scattered wreckage across a large area of the Mojave desert, but it also clearly rattled the "small" community of test pilots and technicians in the field.
"Space is hard and today was a tough day," said George Whitesides, CEO of Virgin Galactic. He added, "The future rests in many ways on hard days like this."
Stuart Witt, the CEO of Mojave Air and Space Port, said the death of the pilot was keenly felt.
"When we have a mishap from the test community, we find the test community is very small And we are human and it hurts," Witt said.
The officials confirmed that both people involved in the incident were test pilots from the Virgina Galactic partner, Scaled Composites. The pilots were not identified.
Sheriff Donnie Younblood said, "I flew around the crash site. It's a large area. The aircraft is in several different pieces."
Virgin founder Richard Branson is expected to arrive in Mojave by Saturday morning. Also due at the site on Saturday is a team from the National Transportation Safety Board. The NTSB announced that they will send a full team of investigators, led by acting chairman Christopher Hart.
.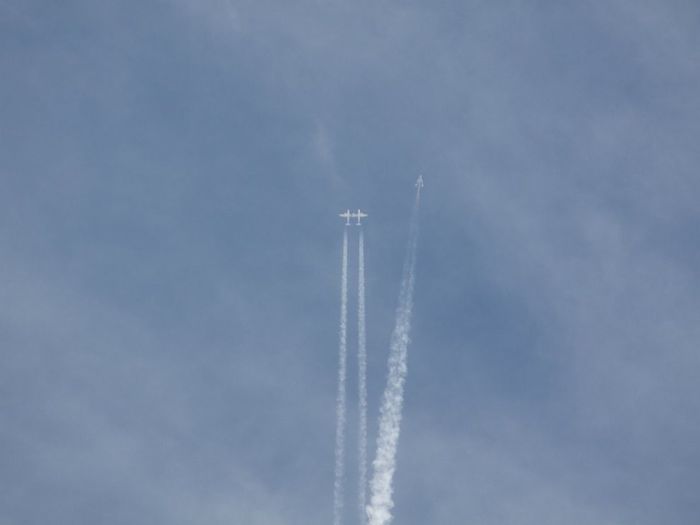 PHOTO: The Virgin Galactic spacecraft breaks up in midair as it flies over the Mojave desert
Witt said the exact cause of the "anomaly" that caused the crash remains unknown.
"From my eyes and my ears, I detected nothing," Witt said.
"I knew [something was wrong] when other things weren't happening. It wasn't cause something happened, it was something's not happening," he said.
.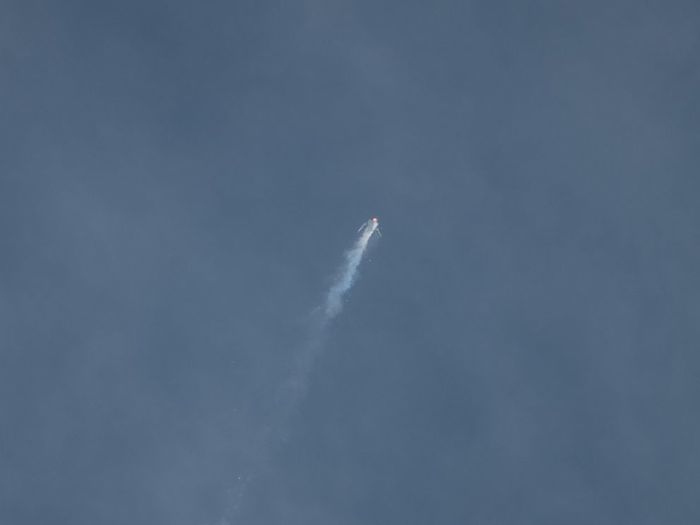 HOTO: The Virgin Galactic spacecraft breaks up in midair as it flies over the Mojave desert
Whitesides said that a new fuel formulation was being used in this test flight, but said that it had been "proven and tested numerous times on the ground."
The craft dubbed SpaceShipTwo was destroyed after it separated from its mother ship, White Knight Two, the company said.
Kevin Mickey, president of Scale Composites, explained that the mother ship flies the spacecraft to 45,000 feet, "then it's released. It's a glider in free fall. Then the rocket is lit and you are on your way."
.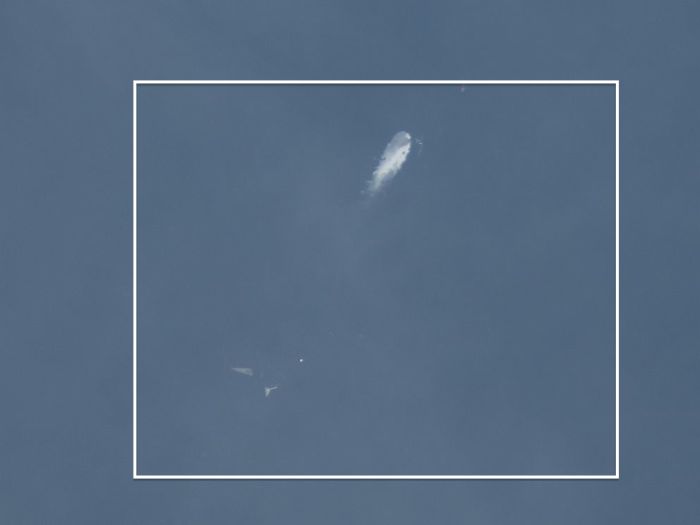 PHOTO: The Virgin Galactic spacecraft breaks up in midair as it flies over the Mojave desert
Virgin Galactic, part of Branson's group of companies, has announced plans to operate a fleet of SpaceShipTwo vehicles for private sub-orbital flights.
This is the second private space mission to end catastrophically this week.
On Tuesday, an Antares rocket produced by Orbital Sciences exploded seconds after liftoff in Virginia while on a NASA-contracted supply mission to the International Space Station.
"This hasn't been an easy week. It certainly has been a challenge," Witt said. "But where I'm from this is where you find out your true character."
ABC News' Matt Hosford and Jonah Lustig contributed to this report.
Quelle: abc
----
Virgin Galactic crash: Inquiry team lands in Mojave
David Willis in the Mojave desert on the final moments of SpaceShipTwo
Continue reading the main story
One pilot died and the other was badly injured when SpaceShipTwo exploded SHORTLY after take-off on Friday.
A National TRANSPORTATION Safety Board team arrived in Mojave on Saturday and was heading to the crash site.
Virgin chief Sir Richard Branson vowed to continue his space tourism "dream" despite the crash.
NTSB investigators flew in to the Mojave Air and Space Port before heading to the desert crash SITE
.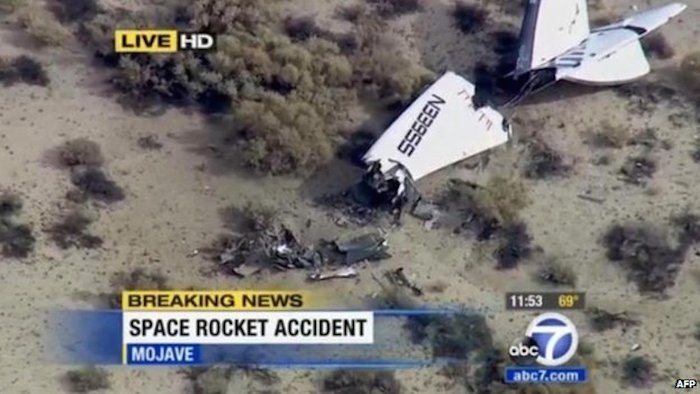 The on-site investigation into the crash in the Mojave desert is expected to last SEVERAL days
Speaking at the at the Mojave Air and Space Port, where the craft was being DEVELOPED, Virgin Group founder Sir Richard said: "It is fair to say that all 400 engineers who work here, and I think most people in the world, would love to see the dream living on.
"We owe it to our test pilots to find out what went wrong, and once we find out, if we can overcome it, we will make sure that the dream lives on."
Virgin had hoped to launch commercially in 2015. It has already taken more than 700 FLIGHT bookings at $250,000 (£156,000) each, with Sir Richard pledging to travel on the first FLIGHT.
Eyewitness Ken Brown: "It burned for a time and then just exploded"
Sir Richard said Virgin Galactic and its PARTNERS had "been undertaking a comprehensive testing programme for many years and safety has always been our number one priority".
"We are determined to find out what went wrong and are working with the authorities to get that information," he added.
A team of between 13 and 15 NTSB investigators - including specialists in structures, systems, engines and vehicle performance - arrived in Mojave on Saturday morning and would begin on-SITE work later in the day, NTSB acting chairman Christopher Hart said.
Their work would include detailed examination of all available data, work at the crash site and interviewing witnesses, Mr Hart said.
"This was a test FLIGHT and test FLIGHTS are typically very well documented in terms of data," he added.
'Serious anomaly'
SpaceShipTwo was flying its first test flight for nine months when it crashed shortly after take-off near the town of Bakersfield, California.
.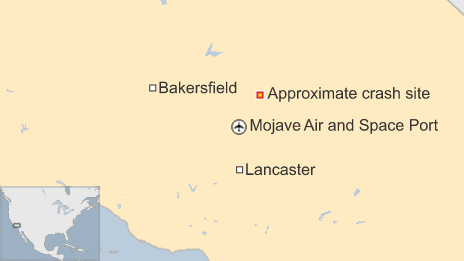 In a statement, the company said SpaceShipTwo experienced "a serious anomaly" after the craft separated from its launcher, an aircraft called WhiteKnightTwo.
WhiteKnightTwo landed safely.
It later emerged that the space craft was burning a new type of of rocket fuel never before used in flight, although officials said it had undergone EXTENSIVE ground testing.
In a blog post on Friday, Sir Richard said everyone involved in the project was "deeply saddened".
"All our thoughts are with the families of everyone affected by this tragic EVENT," he wrote.
Quelle: BBC
.
'Tough day' for space travel as Virgin Galactic's spaceship crashes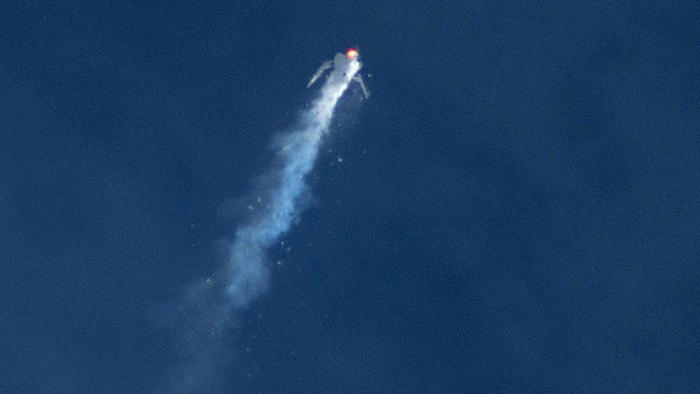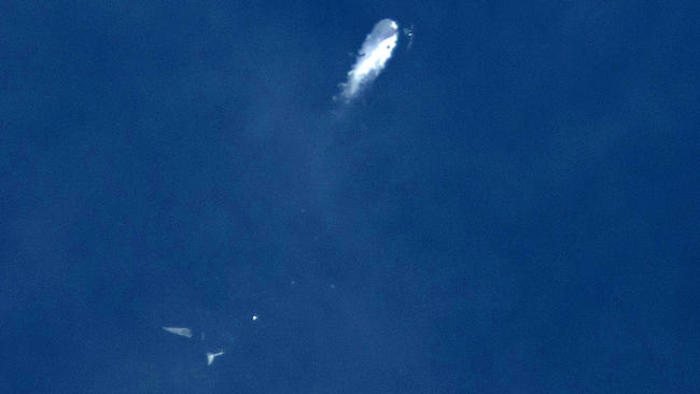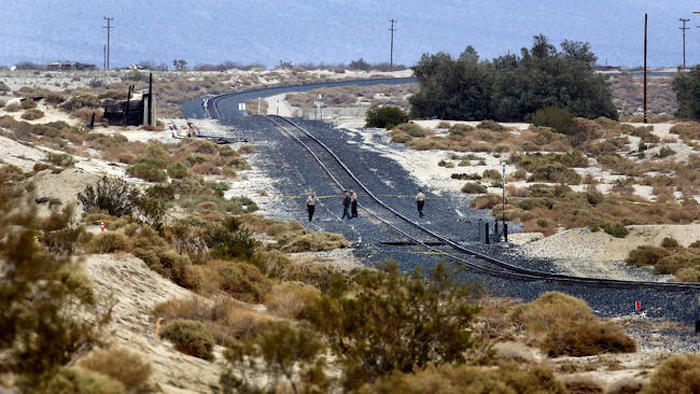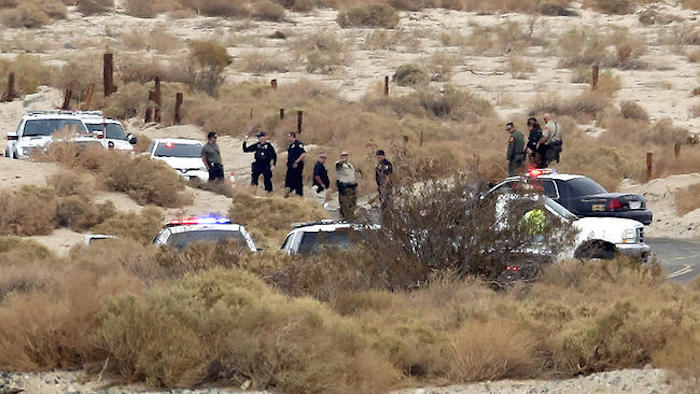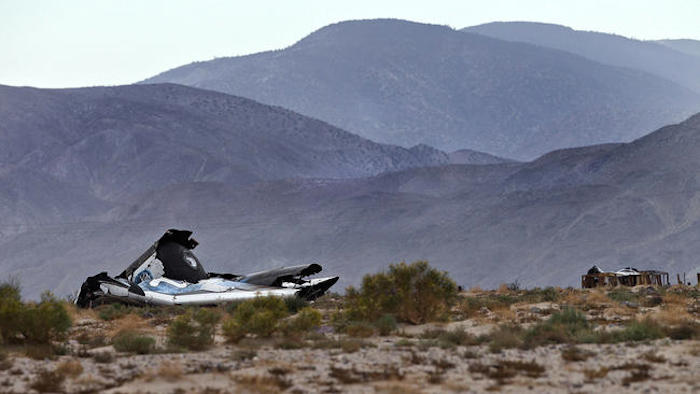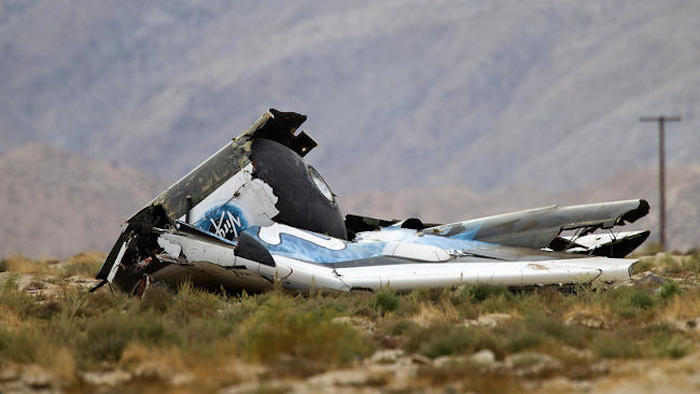 Quelle: The Los Angeles Times
.
Update: 2.11.2014
.
CSF Statement on Virgin Galactic and Scaled Composites Test Flight
Washington D.C. – Today, Virgin Galactic and Scaled Composites encountered a tragic in-flight anomaly resulting in the death of the pilot and injuring a second. The Commercial Spaceflight Federation would like to express our deepest sympathies to the families of those affected and offer our wishes for a swift and complete recovery for the injured pilot.
Right now, Virgin Galactic and Scaled Composites are working with the team at Mojave Air & Space Port and local authorities to secure the site and ensure the safety of all those involved in the recovery and investigation. It is far too early to know the details of what happened. CSF will provides updates as they come in.
"Today, we are tragically reminded of the tremendous challenges that we face every day in our efforts to push the envelope of human experience and capability in space enterprise and exploration," said Commercial Spaceflight Federation President Eric Stallmer. "The precious life that was lost cannot be replaced and will never be forgotten. The courage of both pilots will serve as inspiration for us all to continue to meet the challenges of spaceflight with clear focus and determination in order to make it as safe and reliable as possible."
About the Commercial Spaceflight Federation
The mission of the Commercial Spaceflight Federation (CSF) is to promote the development of commercial human spaceflight, pursue ever-higher levels of safety, and share best practices and expertise throughout the industry. The Commercial Spaceflight Federation's member companies, which include commercial spaceflight developers, operators, spaceports, suppliers, and service providers, are creating thousands of high-tech jobs nationwide, working to preserve American leadership in aerospace through technology innovation, and inspiring young people to pursue careers in science and engineering.
.
Pilot who parachuted out of exploding Virgin Galactic spaceship is conscious in hospital with shoulder injury and 'talking with doctors and family'
Peter Siebold, who was named today as injured pilot, is 'alert' in hospital
Has shoulder injury and is being treated in California hospital after accident
Siebold ejected from Virgin Galactic spacecraft which exploded yesterday
Co-pilot Michael Alsbury was killed in the disaster over the Mojave Desert
Siebold, 43, who got his pilot license at just 16, is a married father of two
He and Alsbury had piloted SpaceShipTwo many times before
he seriously injured Virgin Galactic astronaut who parachuted out of the space plane that exploded on a test flight yesterday is awake in hospital and able to speak to his family.
Peter Siebold, earlier identified as the sole survivor of the destroyed SpaceShipTwo craft, was today described as 'alert' after suffering serious injuries in the fatal crash.
Siebold, a 43-year-old father of two, reportedly suffered a serious shoulder injury in the disaster, and is due for surgery soon. But Scaled Composites, Virgin Galactic's partner company, confirmed today he was conscious and communicative.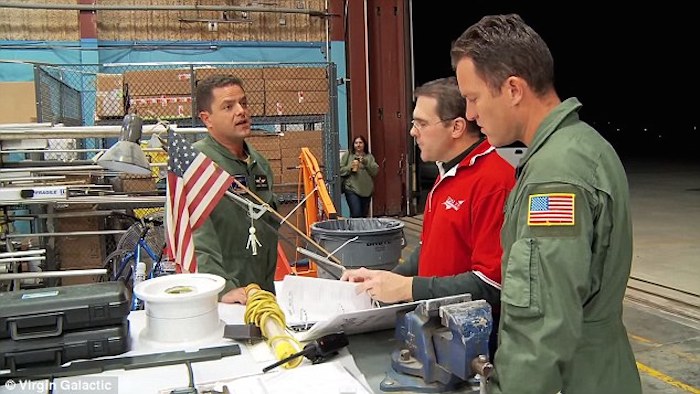 Critical: Peter Siebold (left, getting prepped with Michael Alsbury before the first guide flight in 2010) was critically injured in Friday's explosion
.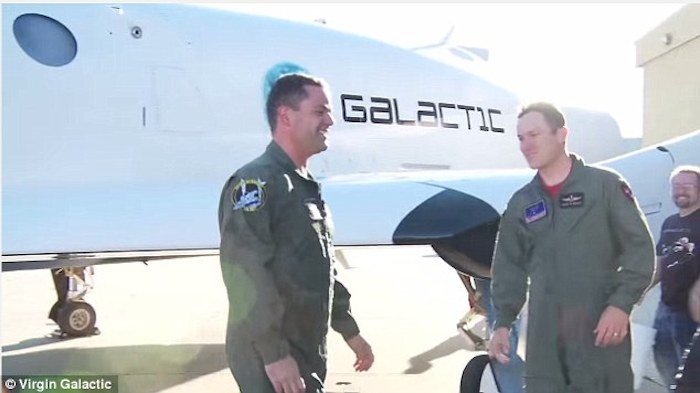 Best friends: Siebold and Alsbury celebrate after completing their run in 2010, which Richard Branson was on hand to watch
The seasoned pilot lives Tehachapi, California, near the Virgin Galactic spaceport. He was a wife, Traci, and two children.
Michael Alsbury, his co-pilot, was killed when the experimental craft was destroyed at 45,000ft after detaching from another plane which was carrying it over the Mojave Desert in California.
A statement from Scaled Composites today said: 'The Scaled Composites family lost a respected and devoted colleague yesterday, Michael Alsbury, who was the co-pilot for the test flight of SpaceShipTwo.
'Peter Siebold, the Director of Flight Operations at Scaled Composites, was piloting SpaceShipTwo.
'He is alert and talking with his family and doctors. We remain focused on supporting the families of the two pilots and all of our employees, as well as the agencies investigating the accident.'
The company did not go into detail over his injuries. But Siebold is currently hospitalized with his shoulder injury at Antelope Valley Hospital in Lancaster, California, the LA Times reported.
Siebold and Alsbury regularly flew the plane as a duo, and had made successful trips as recently as August 28. Their identities were first reported Friday evening by Flying Mag.
Branson has yet to say anything about Siebold, although the Virgin CEO was on hand when he and Alsbury flew the plane's first glide flight in 2010.
Branson had previously claimed he never met Alsbury.
Siebold, a Scaled Composite pilot like Alsbury, flew his first solo flight and gained his pilot's license at 16 - the youngest age possible - and went on to teach flight classes at the San Luis Obispo Airport while he was a student at Cal Poly. He completed his degree in 2001.
He was also one of the test pilots for SpaceShipOne, a experimental spaceplane that completed the first manned private spaceflight in 2004.
As a design engineer at its aerospace company Scaled Composites, Siebold was responsible for the simulator, navigation system, and ground control system for the SpaceShipOne project.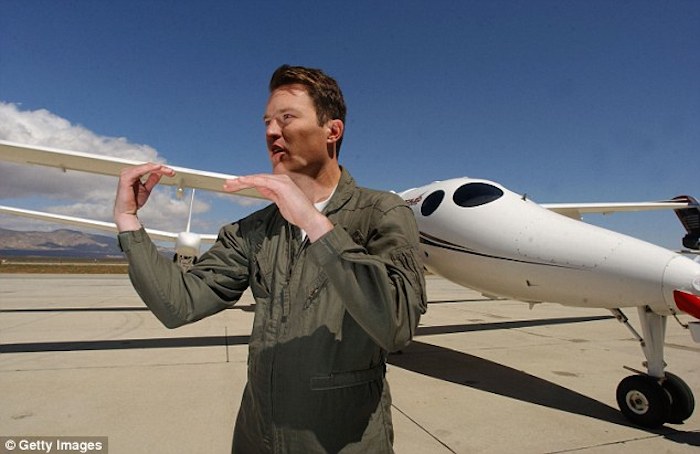 Tragic loss: Alsbury (above) was also a married father of two, and his family was close with the Siebold
In 2009, he was awarded the Iven C. Kincheloe award - the most prestigious award a test pilot can receive - for his role as chief test pilot on the Model 348 WhiteKnightTwo plane, used to lift the SpaceShipTwo spacecraft to release altitude.
By the time of his award, he had logged about 2,500 hours of flight time in 40 different types of fixed wing aircraft.
Siebold was airlifted to the hospital on Friday, was heading to surgery on Saturday afternoon in California.
4203 Views