21.03.2023
Spaceport Cornwall and Cornwall Council have said that they want to "grow the space cluster" in Cornwall despite its main operator Virgin Orbit announcing it was pausing all activity.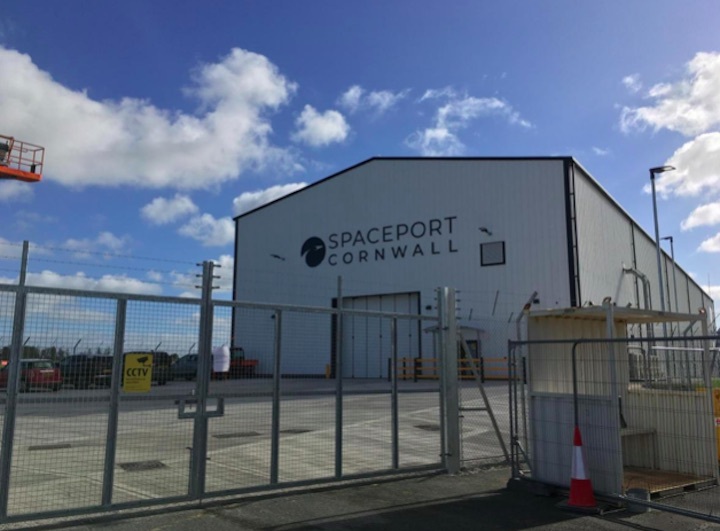 The US firm announced last week that it was stopping all activity and that almost all staff would be on furlough as it tries to secure new investment.
The announcement comes just weeks after Virgin Orbit undertook its first launch from Spaceport Cornwall which ended in failure following an anomaly with the rocket which was set to launch small satellites into space. Virgin Orbit is a key partner with Spaceport Cornwall and currently the only company which has launch capability.
In its statement today Virgin Orbit said: "Virgin Orbit is initiating a company-wide operational pause, effective March 16, 2023, and anticipates providing an update on go-forward operations in the coming weeks."
There were concerns about what January's failed mission could mean for Spaceport Cornwall and Virgin Orbit has been reported as saying that it was unlikely to attempt another launch this year. It had originally been expected that the company would carry out several launches a year from Cornwall.
Spaceport Cornwall is a horizontal launch site which is suited to Virgin Orbit's system which uses a modified jumbo jet with a rocket launcher system attached under a wing which is capable of launching satellites into orbit. The plane can take off from Cornwall and then deploy the rocket whilst in flight.
The site at Newquay is the only spaceport in the UK which has a licence, although a vertical launch spaceport is currently being developed at a site in Scotland. It is expected to have its first launch by the end of 2023.
READ NEXT:
Crowdfunder launch last big push to get skatepark project off the ground
Cornwall Council has invested more than £10million into Spaceport Cornwall and claimed that the venture will result in hundreds of new jobs and attract businesses in the space industry to Cornwall. There are already many companies in the Duchy which have links to the space industry including Goonhilly Earth Station.
Both Spaceport Cornwall and Cornwall Council issued identical statements in response to today's announcements from Virgin Orbit. Cornwall councillor Louis Gardner, Cabinet member for the economy, said: "It is clearly a difficult time for the Virgin Orbit team as they navigate the next stage of their company, and we will await further information from them as events unfold.
"Our focus at Spaceport Cornwall is to continue to grow the space cluster in Cornwall, alongside progressing relationships with spaceflight operators. We remain the only licensed spaceport in the UK and our plan is to build on that position."
Quelle: The Packet
91 Views