11.12.2022
James Webb Space Telescope 'fingerprints' earliest galaxies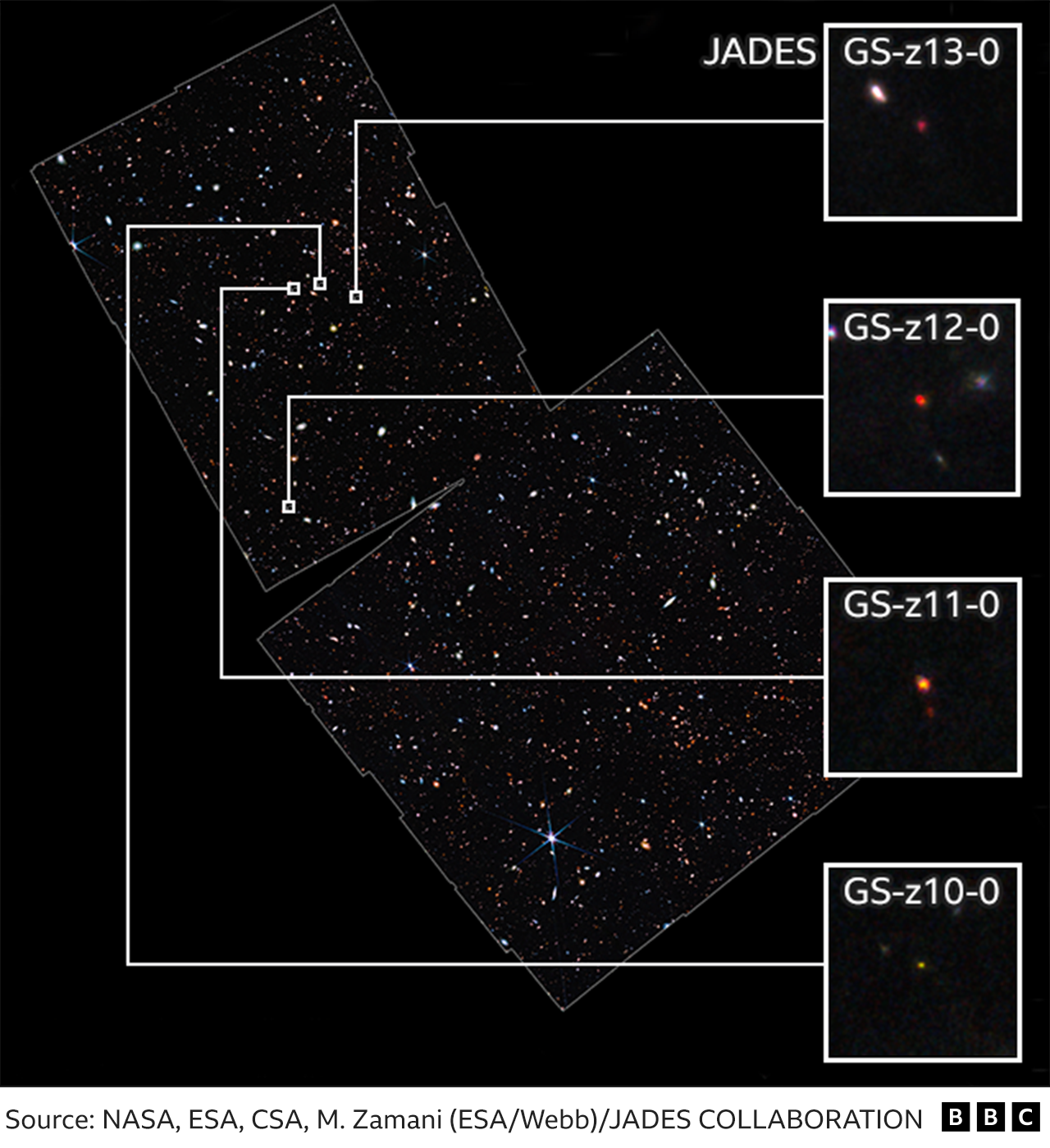 It's not much to look at - just a little red blob with the rather quirky name of JADES-GS-z13-0.
But this faint smudge, imaged by the James Webb Space Telescope, is the "most distant galaxy" so far confirmed by gold-standard measurement.
We're looking at this collection of stars as it was a mere 325 million years after the Big Bang.
Put another way - if the Universe is 13.8 billion years old, it means we're observing JADES-GS-z13-0 when the cosmos was only 2% of its current age.
The light from this blob has been travelling towards us for a very, very long time.
"I'm actually in awe and incredibly grateful to be part of this moment," said Dr Emma Curtis-Lake, who is part of the international team that published details of the discovery on Friday.
The significance is not lost on the University of Hertfordshire, UK, astronomer.
Our previous "most distant galaxy" was detected by Webb's predecessor telescope, the veteran Hubble space observatory. It spied the equally quirkily named GN-z11. This galaxy was seen to be a little closer to us, at a time when the Universe was only 400 million years old.
But the big deal here is that the baton has truly now been passed from Hubble to James Webb, from one great telescope to the next great telescope, as scientists seek to trace the earliest epoch of star formation.
Indeed, the US space agency Nasa's recently launched Webb observatory has been given the primary objective of finding the very first stars to light up the cosmos.
JADES-GS-z13-0 isn't quite from that time, but we're getting very close to it.
This is where a hand goes up to ask: But weren't there reports over the Summer of Webb observations that are even more distant than JADES-GS-z13-0?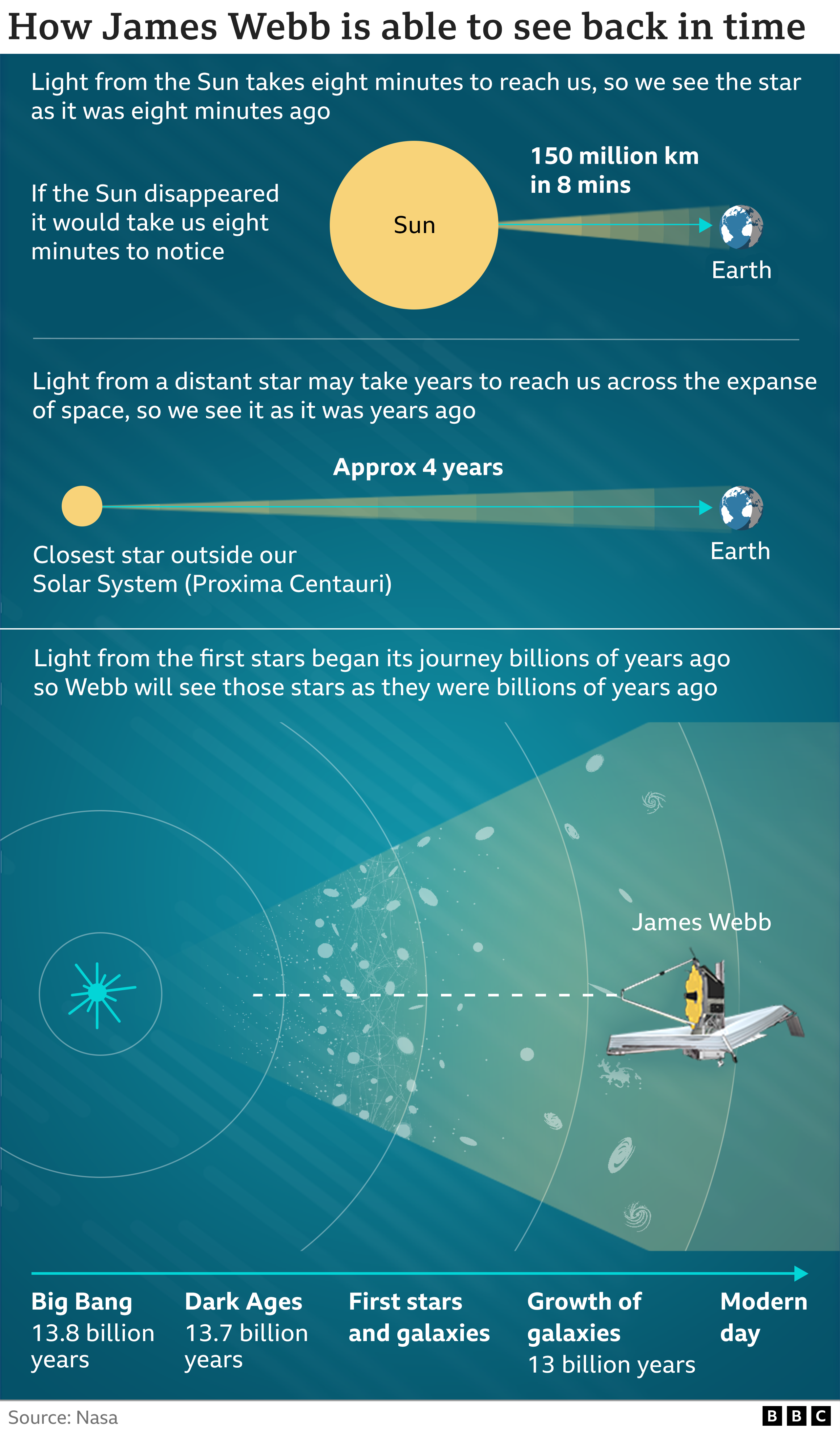 299 Views