11.06.2022
Lockheed Martin powers up Artemis 2 Orion, updates status on other capsules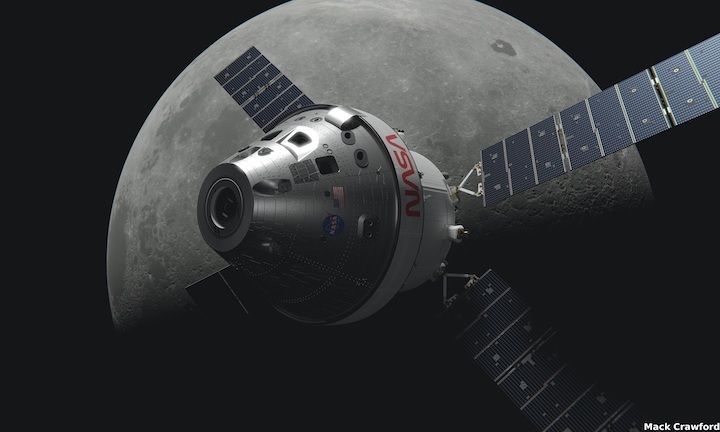 Lockheed Martin has completed the first-time power-up of the Orion capsule for the Artemis 2 mission — the first Orion capsule that will be tasked with carrying humans.
As work continues on that capsule, Lockheed Martin — the prime contractor for the Orion spacecraft — provided updates on the other three capsules, and three European Service Modules, currently in various stages of their respective flows for Artemis missions 1, 2, and 3.
Powering up Artemis 2's Orion
A significant milestone for all spacecraft is their very first power-up — a milestone the Orion capsule for Artemis 2 achieved the week of May 23.
"We just powered it up for the first time, which is a huge milestone for us because we've been working on it now for several years," said Jules Schneider, Director of Orion Assembly, Test, and Launch Operations at Lockheed Martin — a position responsible for overseeing the assembly and testing of the spacecraft up to the point where it is delivered to NASA.
Schneider himself has been with the Orion program from its inception and was part of the team that drafted the spacecraft's initial proposal when it was part of the now-canceled Constellation Program.
"We finally got enough of the avionics and the electronics and all the wiring and everything else that's needed onboard and integrated such that we could power it up for the first time and kind of bring it to life, load flight software, etc.," related Schneider.
Certain functional checkouts of the capsule's nascent state are currently being conducted, with Schneider noting that a good deal of assembly and integration work remains for this capsule even though it is far along in its overall build lifecycle.
987 Views