4.02.2020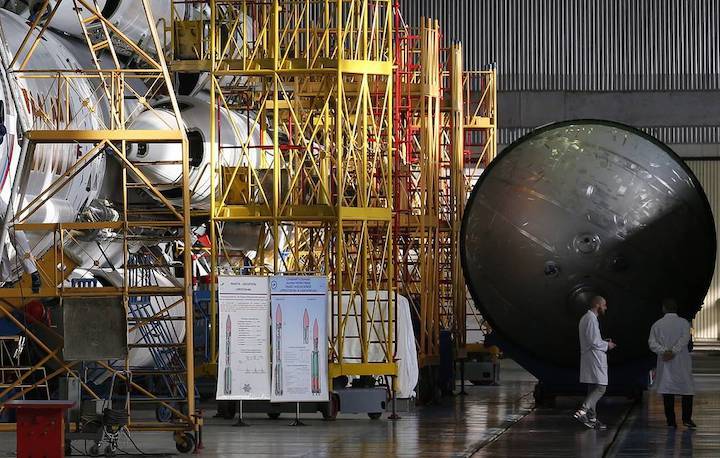 Russia's State Space Corporation Roscosmos is ready to develop a new rocket for the Sea Launch floating spaceport owned by S7 Group instead of Ukrainian Zenit launch vehicles, Roscosmos Chief Dmitry Rogozin told TASS on Tuesday.
"We are ready to develop a launch vehicle for S7 Space instead of the Zenit. Notionally, the rocket will be called the Soyuz-7 - the sea version of the Soyuz-5 carrier rocket with less fueling," the Roscosmos chief said.
With its less fueling, the Soyuz-7 will be able to deliver almost the same payload as the Soyuz-5 puts into low orbit thanks to the floating spaceport's location in the southern latitudes. Under its technical assignment, the Soyuz-5 is designed to orbit up to 17 tonnes of payload.
S7 Group (the holding company that integrates S7 Space Transport Systems) is the owner of the assets of the Sea Launch rocket and space compound where 36 launches were carried out by the end of May 2014. The sea compound comprises the Odyssey floating launch platform and the assembly and command vessel where rockets are assembled and control of pre-launch operations is exercised. The vessels are based in the state of California, the United States.
S7 planned to resume the launches of Zenit rockets produced by the Ukrainian company Yuzhmash from the floating spaceport in late 2019. A contract was signed for the delivery of these carrier rockets.
Quelle: TASS
2224 Views