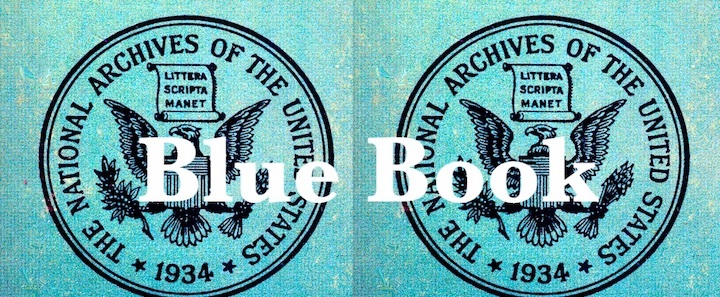 Project Blue Book case review: January-June 1958
This is the latest edition of the Project Blue Book case review covering the January to June of 1958. Like the previous evaluations, I tried to examine each case to see if the conclusion had merit. I added comments to help clarify the explanation or if I felt it was not correct or adequate.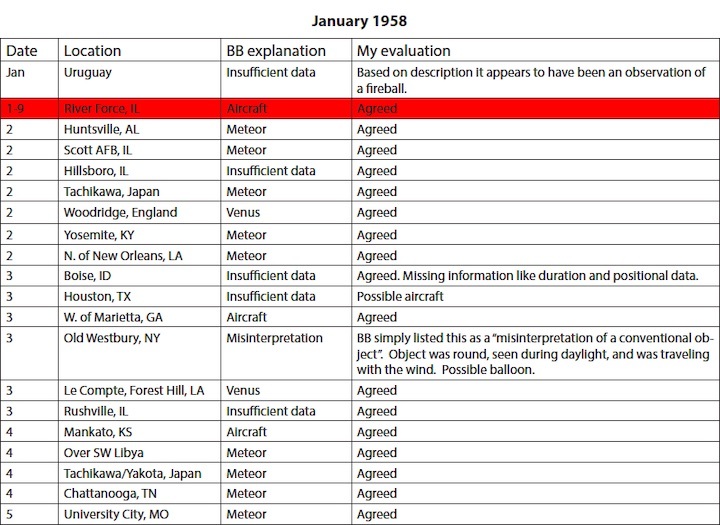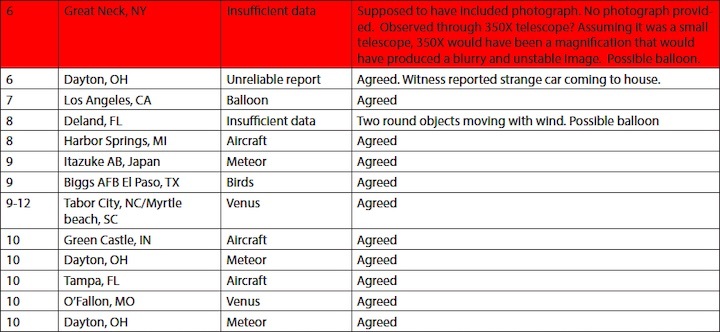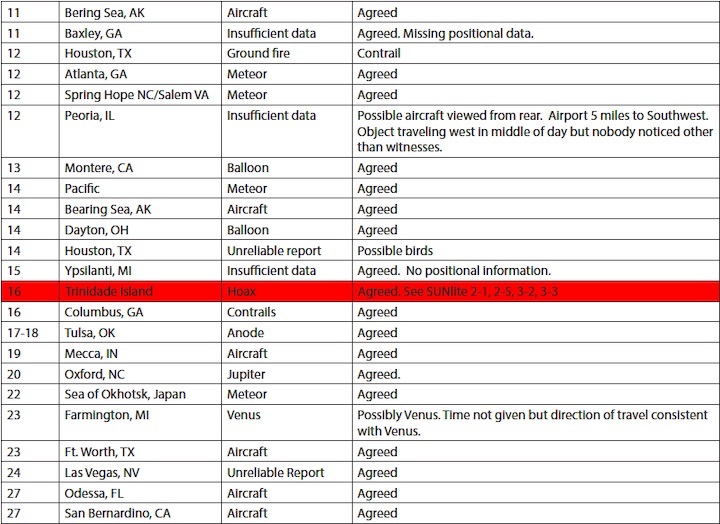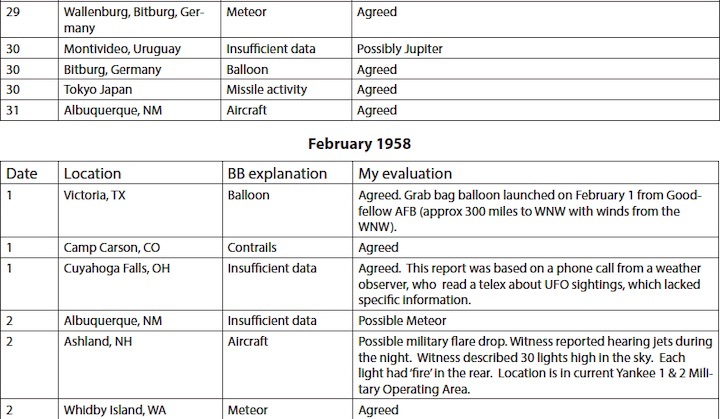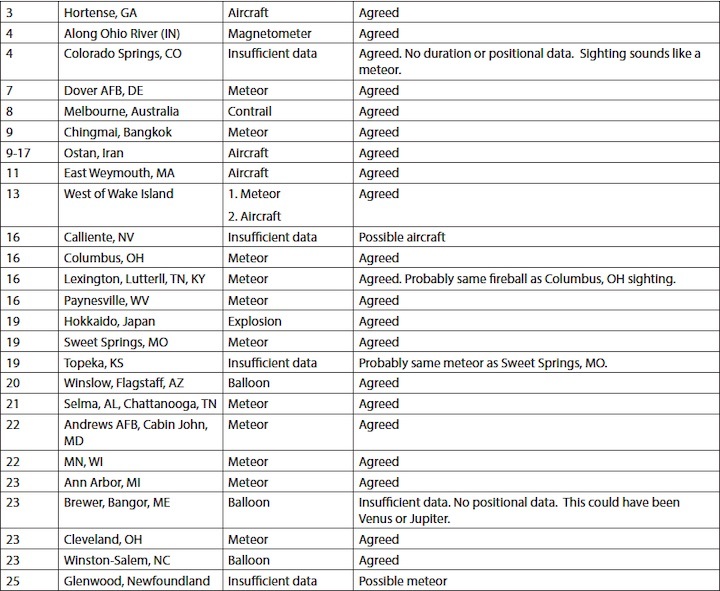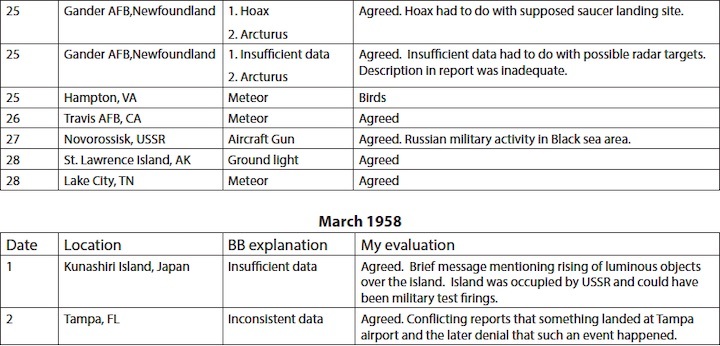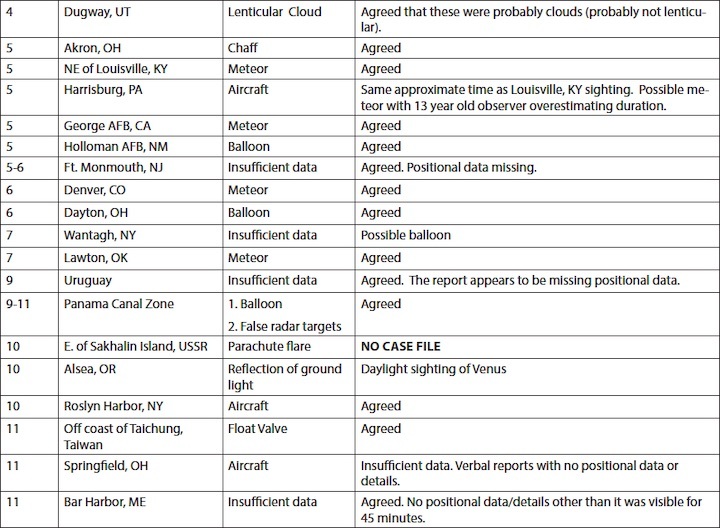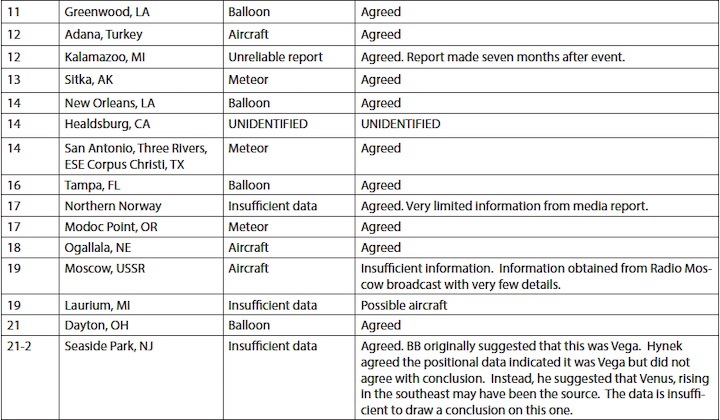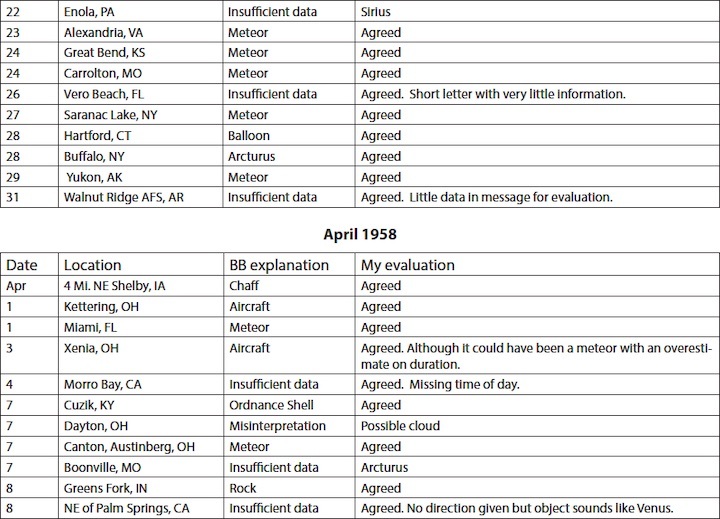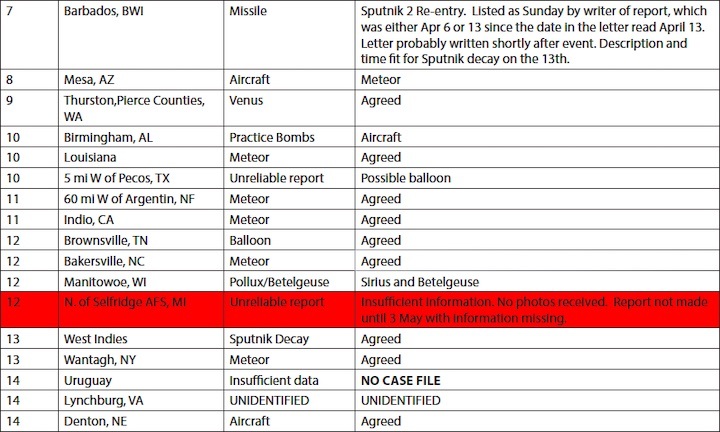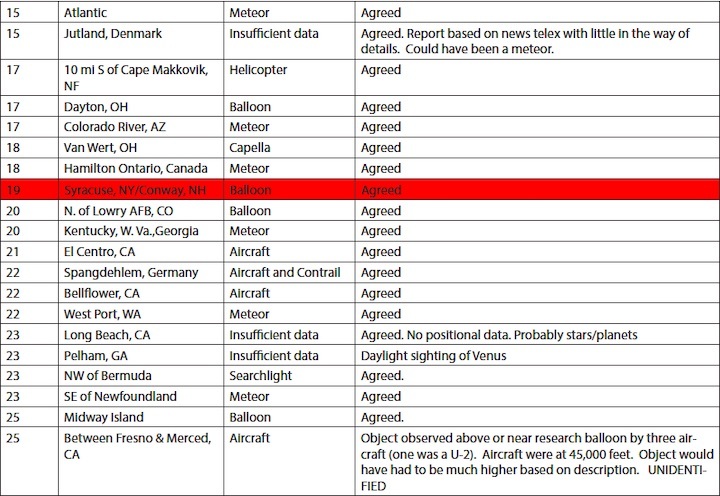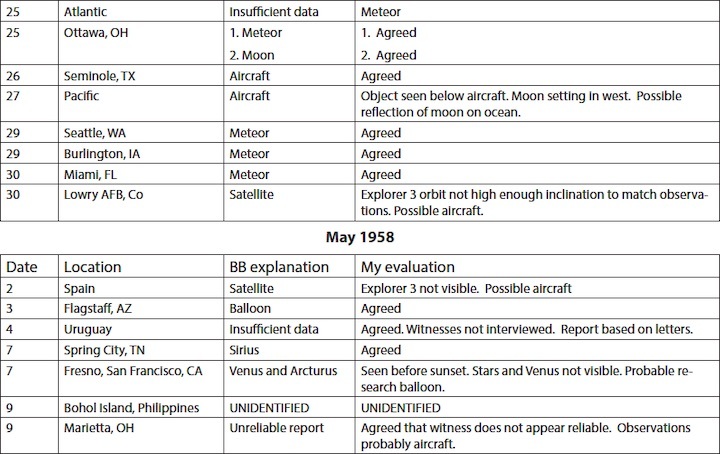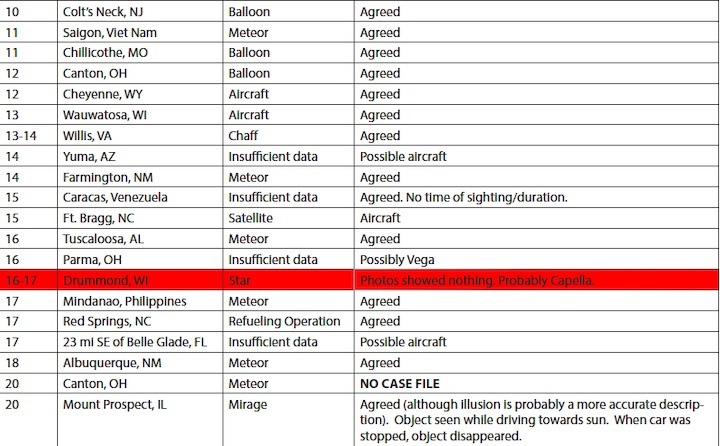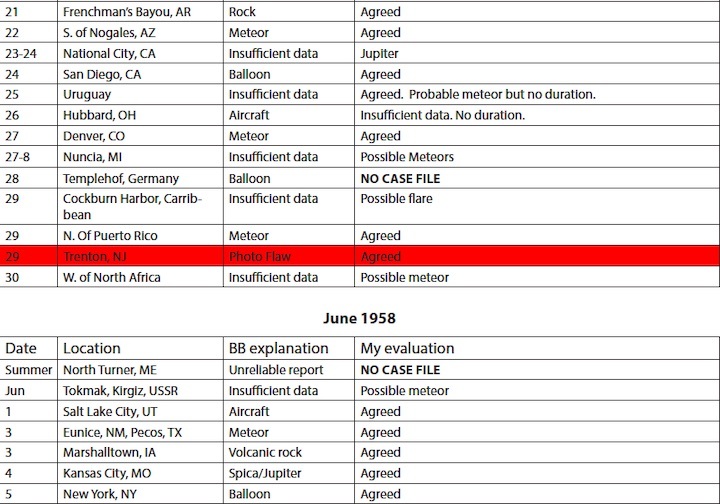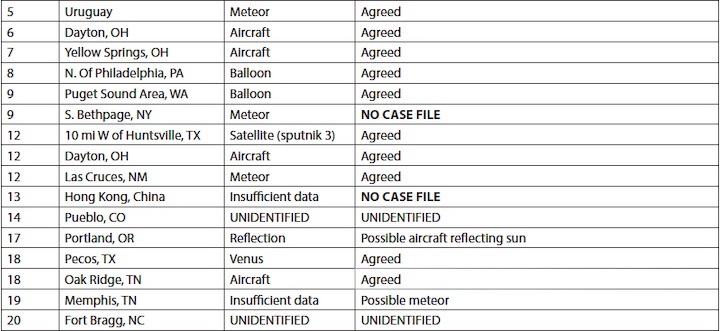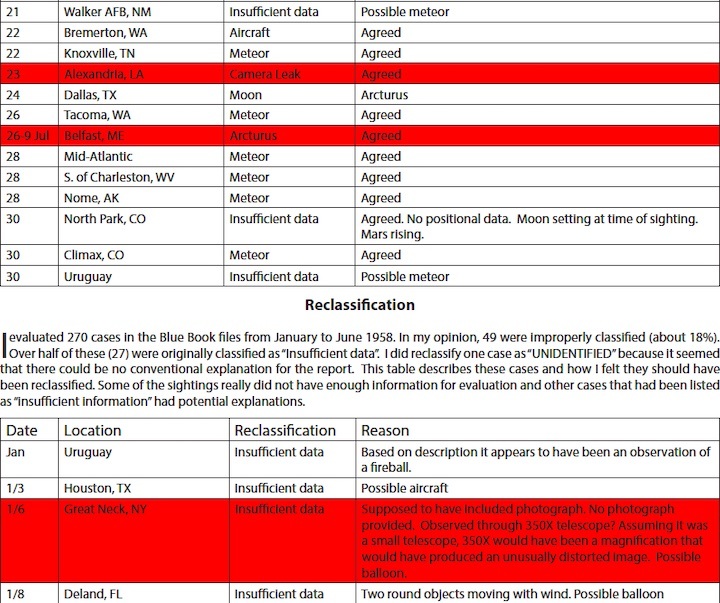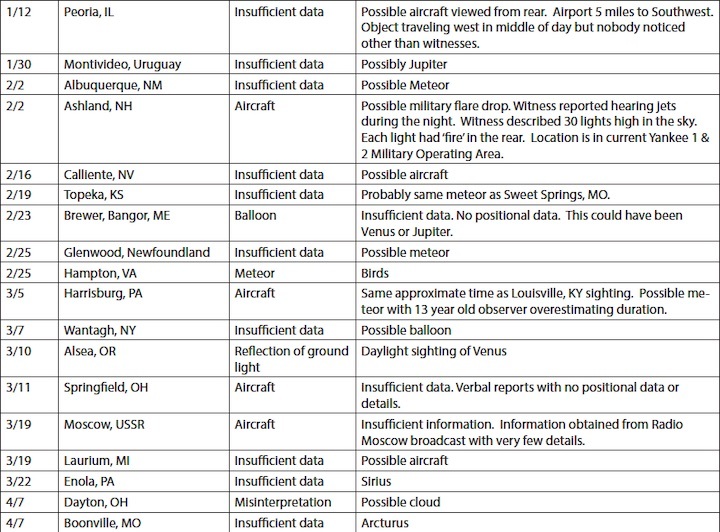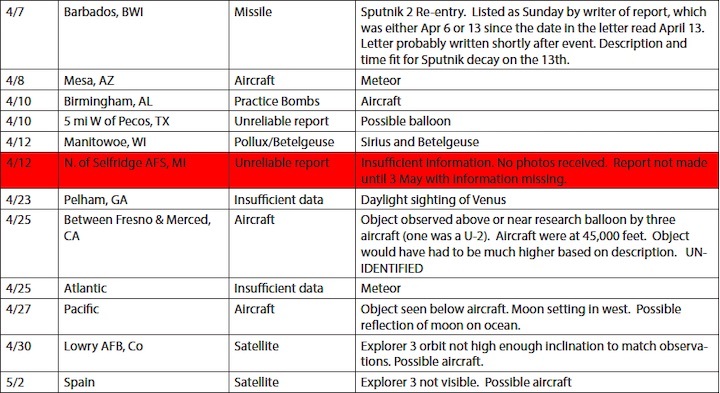 Summary
After the landslide of UFO reports in November and December 1957, it seems that the quantity diminished in the first half of 1958 but the "failure rate" seemed to be about the same. Most of these cases tend to be "insufficient data" classifications that had potential explanations. Blue Book also seemed interested in classifying some cases as satellites. That is not surprising since that seemed to be fascinated by this new source of UFO reports. However, they needed to learn more about such classifications since satellites follow a predictable path and, in early 1958, there weren't that many satellites in orbit. Several of the cases they listed were not satellites. There were also a few cases simply labeled "misinterpretation". That seemed to be a poor answer and one should suggest what the misinterpreted object was instead of simply listing the case as such.
In 1958, Major Friend had assumed the role as the head of Project Blue Book. It will be interesting to see if his influence may have altered the efficiency of the case evaluations in next installment of the review covering July-December 1958.
Quelle: SUNlite 6/2019
2388 Views