10.06.2023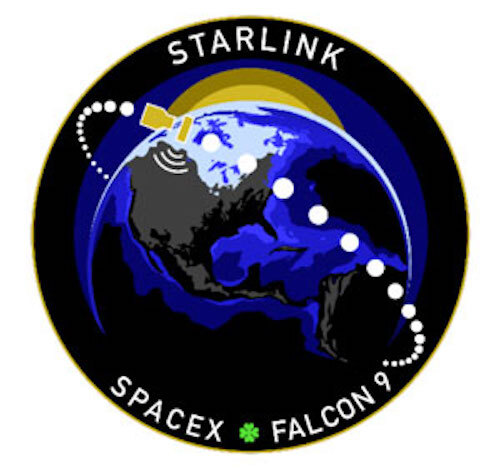 Weather looks good for SpaceX Falcon 9 launch from Cape Canaveral rescheduled to Monday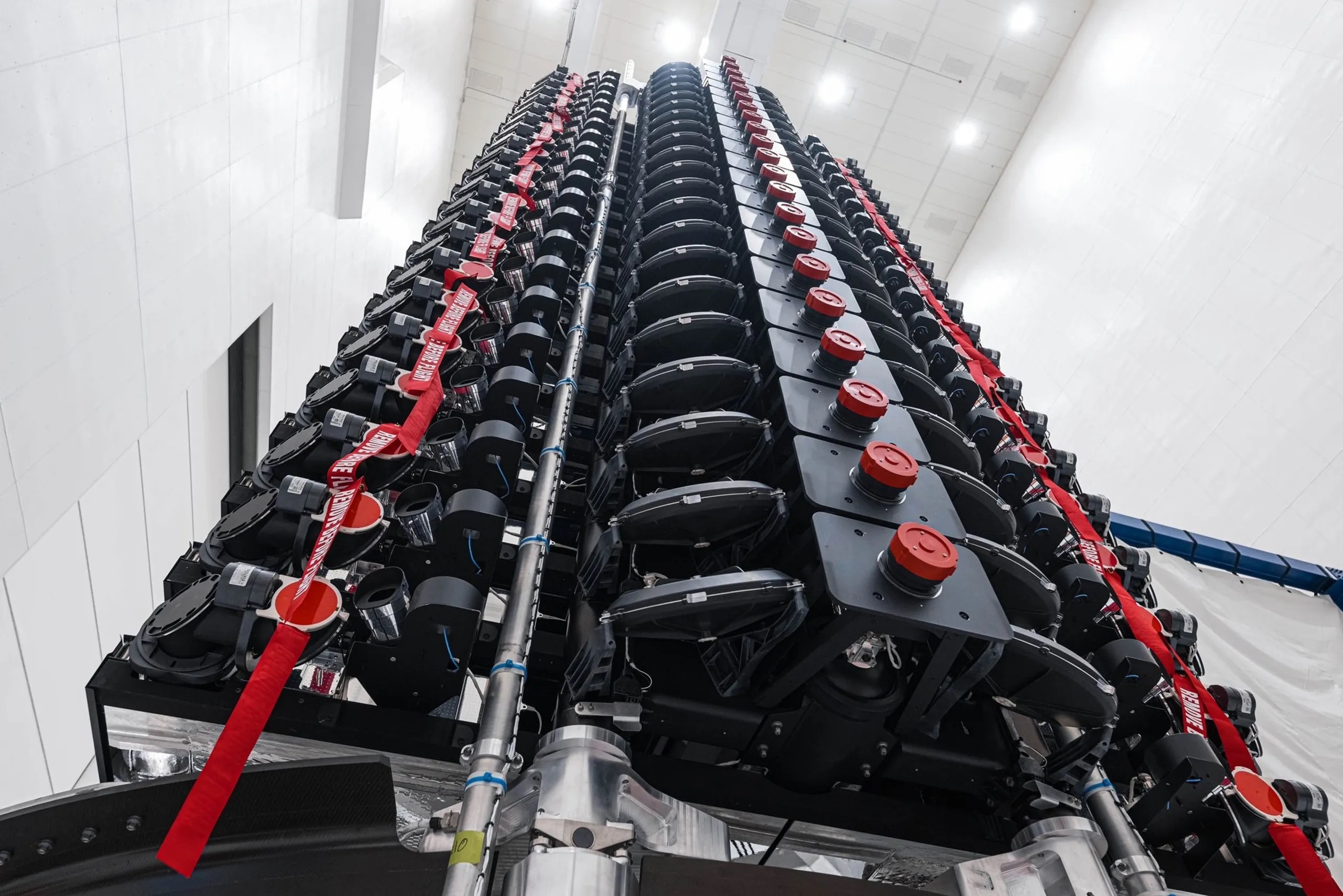 The next Space Coast launch may wake up some residents on Sunday, as a SpaceX Falcon 9 is set to liftoff from Cape Canaveral Space Force Station between 3:06 a.m. and 5:48 a.m. EDT, .
Weather conditions around the Cape's Launch Complex 40 are expected to be mostly favorable for the pre-dawn launch of another batch of the company's Starlink internet satellites to low Earth orbit. After flying a southeasterly trajectory the booster will target a drone ship landing in the Atlantic Ocean which means no local sonic booms with this launch.
What's the weather look like?
Space Force forecasters calculated a 85% chance of "go" conditions during the nearly three-hour launch window for the early morning weekend liftoff.
"A weak boundary will drift southward into Central Florida on Friday into Saturday, but will begin to push back northwards by Sunday morning," forecasters said in a report Thursday. "Afternoon shower and storm activity will diminish by Saturday evening, then offshore showers will develop over the Gulf Stream in the overnight hours due to the southwesterly flow."
According to forecasters, the main concern on Sunday is a slim chance of cumulus clouds that can produce showers and lightning, but most of the activity is expected to remain offshore. Recovery conditions for the booster landing on a drone ship stationed off the coast of the Bahamas coast were listed as "low risk."
Forecasters predicted similar conditions during the backup launch opportunity around the same time 24 hours later on Monday, June 12. "The backup day looks very similar to the primary day, with continued offshore flow keeping most of the shower activity over the Atlantic waters," forecasters said Thursday.
What's the payload?
Tucked safely inside the Falcon 9 nosecone is another batch of the company's flat-pack Starlink satellites that deliver high-speed internet services to more than one million subscribers around the globe.
In the U.S., residential Starlink internet service starts at $120 for residential customers after an initial $599 hardware fee. With more than 4,500 satellites launched since 2016, SpaceX does not intend to slow its pace any time soon.
Since the satellites are built for a lifespan of only about five years SpaceX anticipates regular Starlink launches for the foreseeable future. Regular replacement is necessary to continue service when older units become inoperable and burn up in the atmosphere due to orbital decay.
Tens of thousands of spacecraft are needed to fill out the company's global constellation, which is intended to provide in-motion connectivity to planes, boats, and recreational vehicles and support residential and government customers on every continent.
Launch Monday, June 12
Company / Agency: Internal SpaceX Starlink mission
Rocket: Falcon 9
Location: Launch Complex 40 at Cape Canaveral Space Force Station
Launch Window: 2:40 a.m. and 5:22 a.m. EDT
Trajectory: Southeast
Weather: 85%
Landing: Drone ship
Live coverage: Starts 90 minutes before liftoff at floridatoday.com/space
About: A SpaceX Falcon 9 rocket will take the company's next batch of internet-beaming Starlink satellites to low-Earth orbit from Cape Canaveral Space Force Station.
Quelle: Florida Today
----
Update: 12.06.2023
.
On Monday, June 12 at 3:10 a.m. ET, Falcon 9 launched 52 Starlink satellites to low-Earth orbit from Space Launch Complex 40 at Cape Canaveral Space Force Station, Florida.
This was the ninth launch and landing for this Falcon 9 first stage booster, which previously supported SES-22, ispace's HAKUTO-R Mission 1, Hispasat Amazonas Nexus mission, CRS-27, and now five Starlink missions.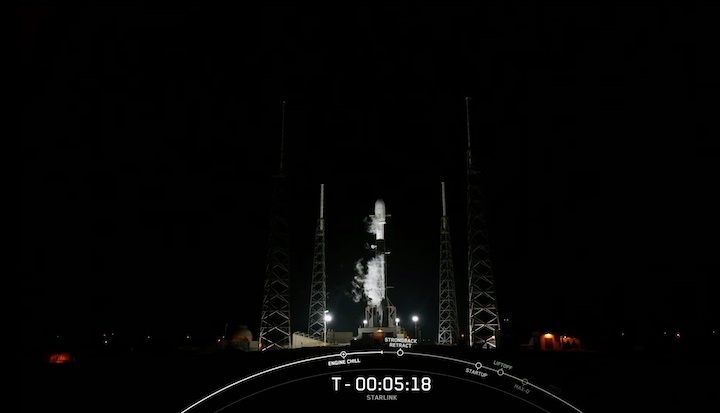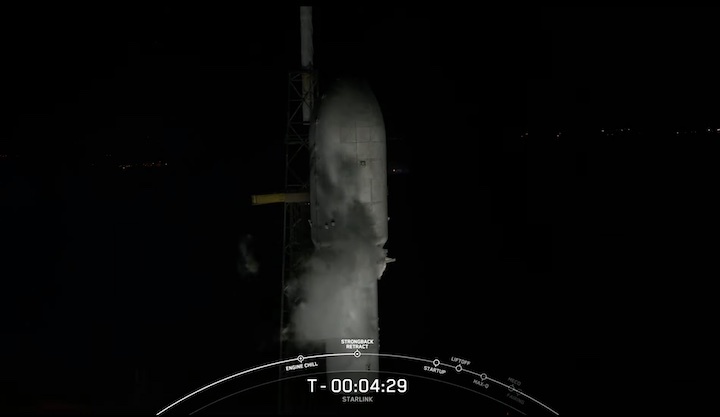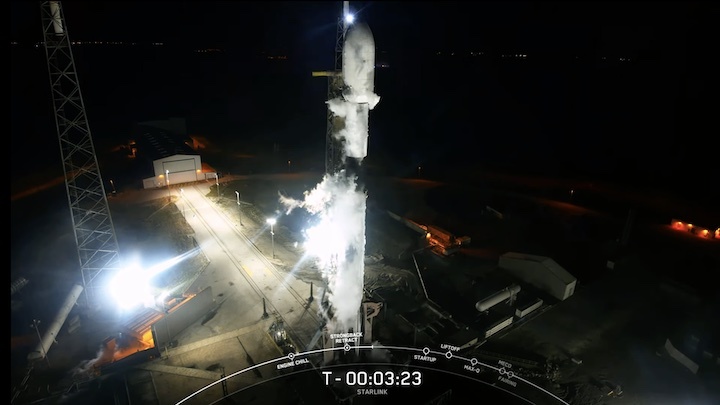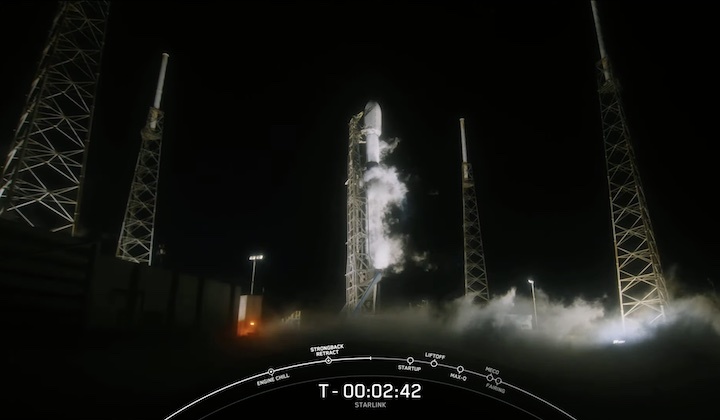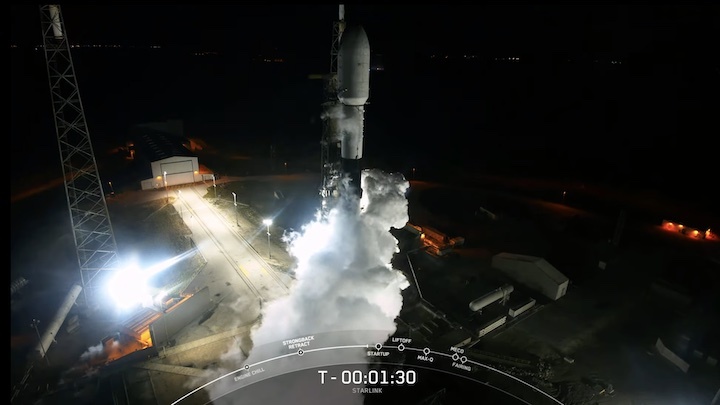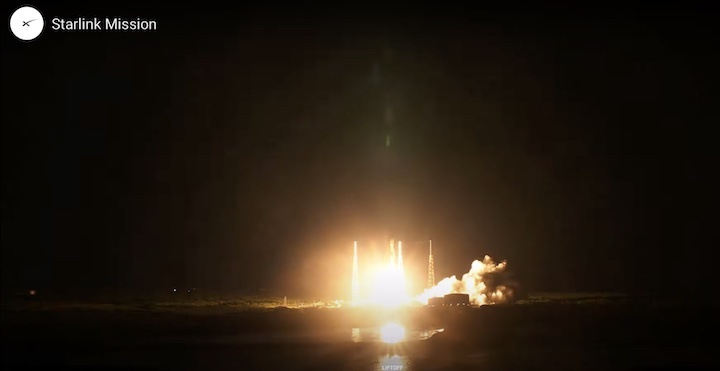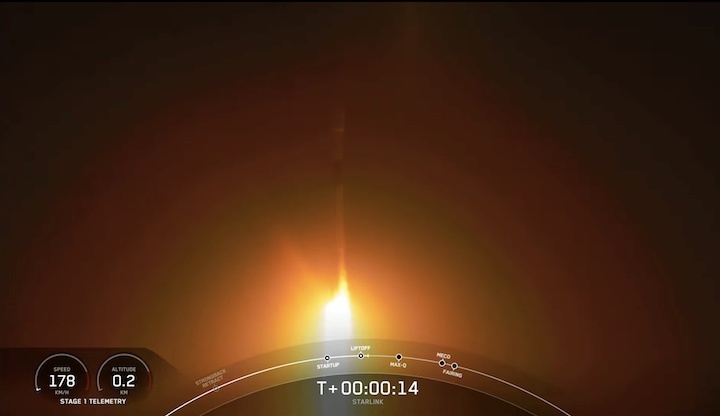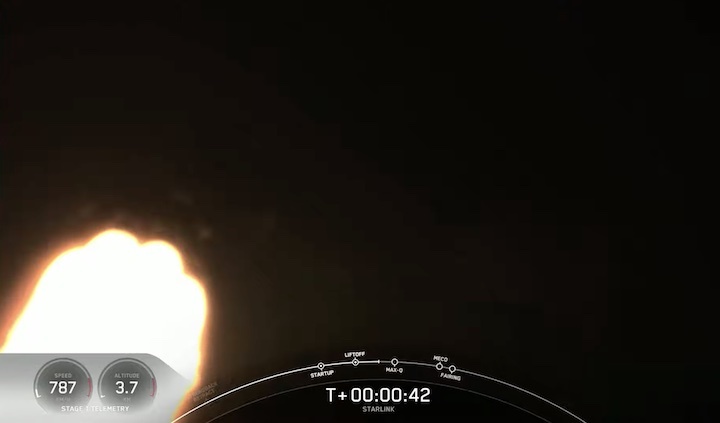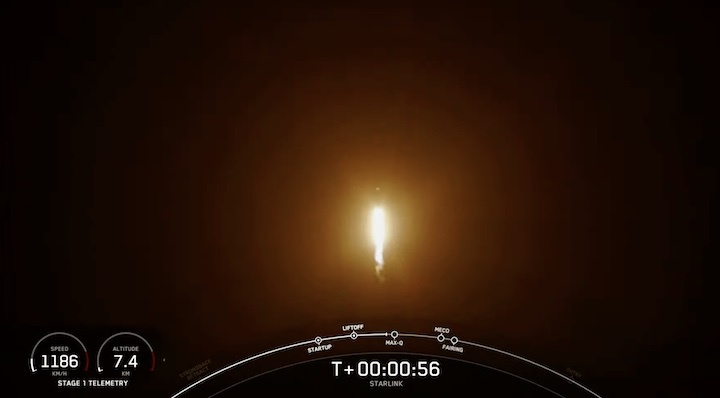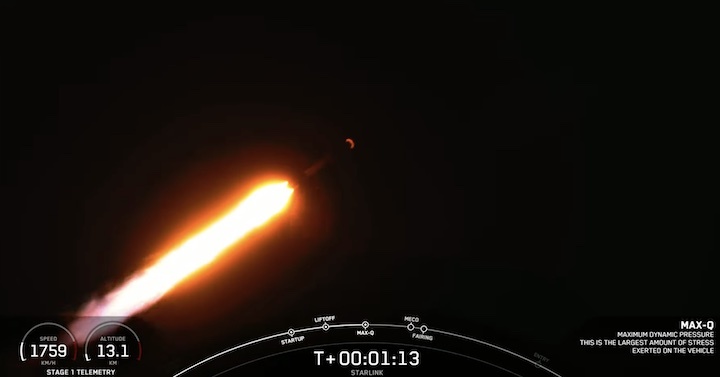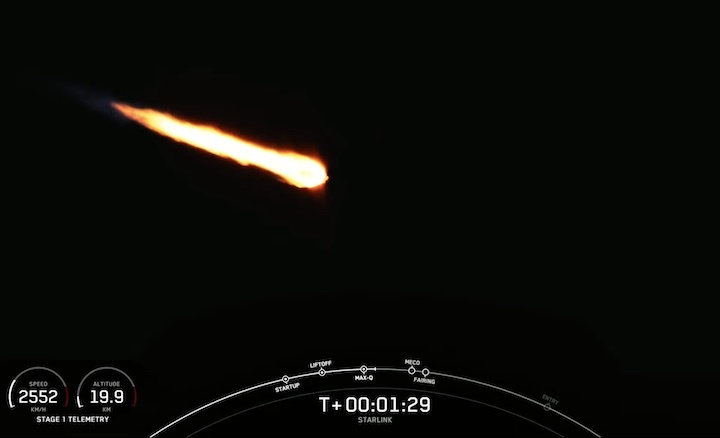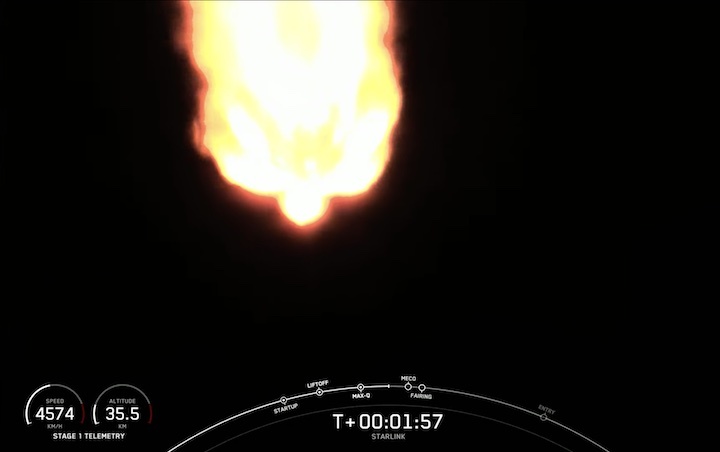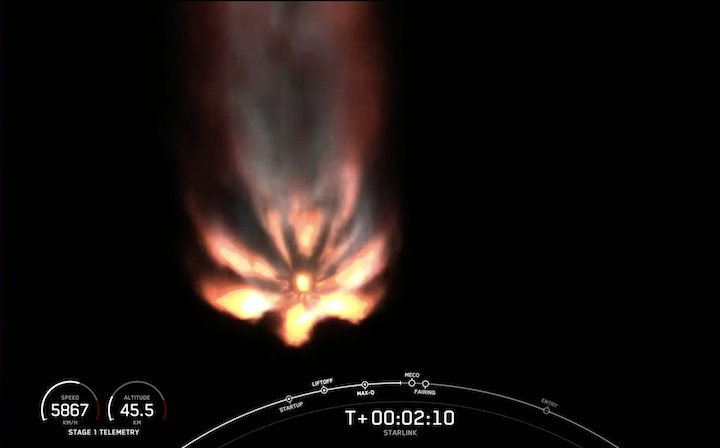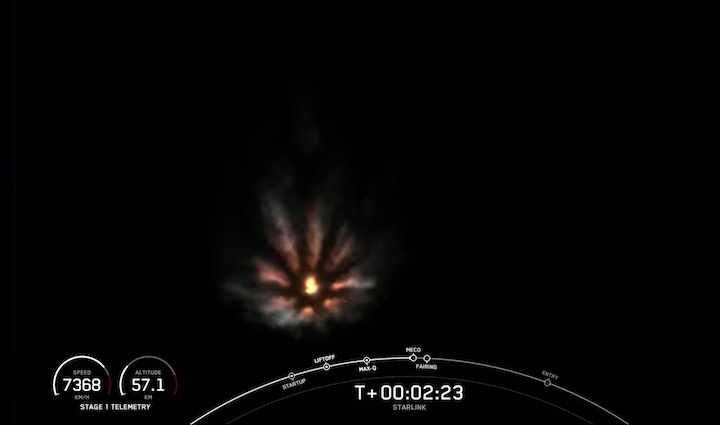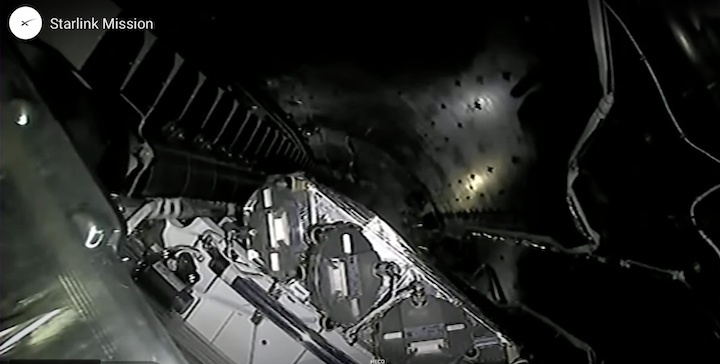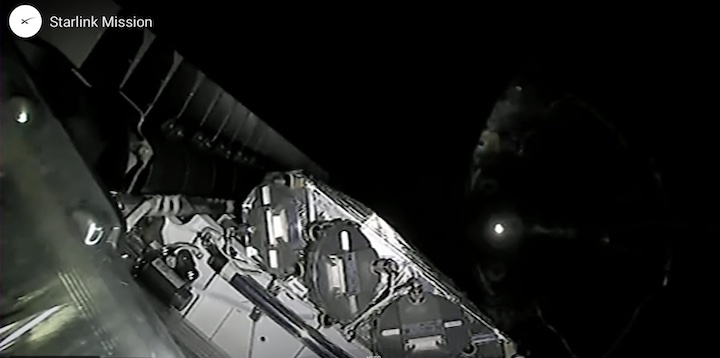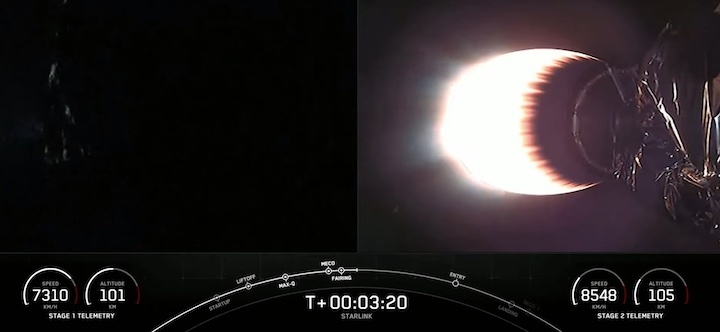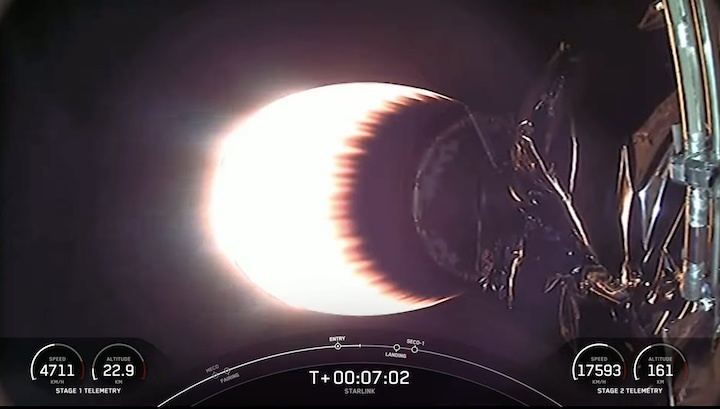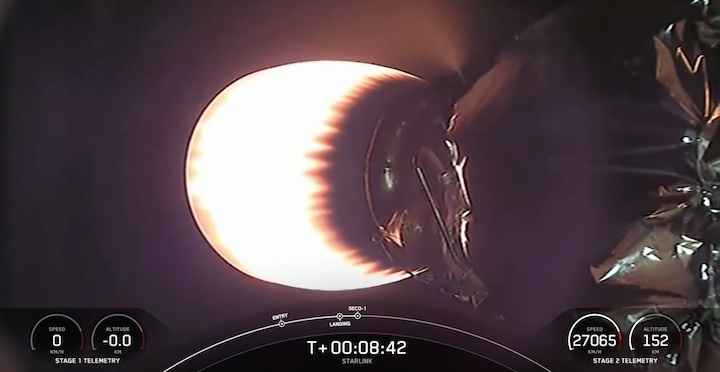 Quelle: SpaceX
129 Views