30.11.2022
The firm is targetting a launch by end of December; the flight will feature the country's first fully 3D-printed rocket engine.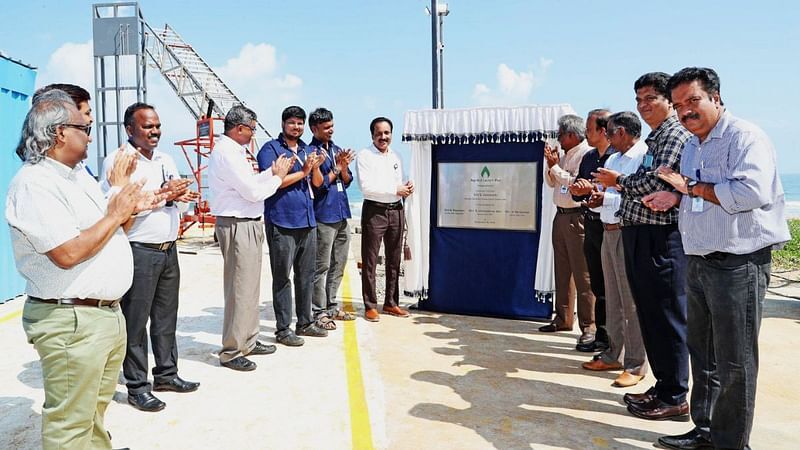 Bengaluru: After two months of hard work, the Chennai-based space startup Agnikul Cosmos has launched the country's first and only private space pad, in Sriharikota.
Agnikul's infrastructure comprises a launchpad and a Mission Control center 4 kilometres away, both within ISRO's facilities on the island located off the coast of Chennai.
The space pad was designed by Agnikul, constructed over two months, and is a part of the MoU signed between ISRO and Agnikul (among other space startups) under the new regulatory authority IN-SPACe's first batch of support projects for private companies from ISRO.
Currently, it is capable of launching Agnikul's rocket, the Agnibaan.
"We are targeting a launch by the end of December this year," said founder-CEO Srinath Ravichandran to ThePrint. The rocket will be launched through a mobile pedestal called Dhanush.
The flight will feature the country's first fully 3D-printed rocket engine.
Agnikul will still be assisted by ISRO on flight safety, range safety, and launch range operations, Ravichandran added. The launch pad is designed specifically for liquid-stage vehicles and is capable of launching Agnibaan-class smaller launch vehicles only.
The facility was inaugurated on 25 November by ISRO chairperson S. Somanath. The ceremony was attended by several senior ISRO officials, including the directors of VSSC, SDC SHAR, LPSC, apart from the Agnikul team.
Agnikul Cosmos was founded in 2017 and was incubated at IIT-Madras. It was among the first group of startups to sign MoUs with ISRO for access to its facilities and expertise throughIN-SPACe in December 2020.
Quelle: The Print
204 Views