2.08.2021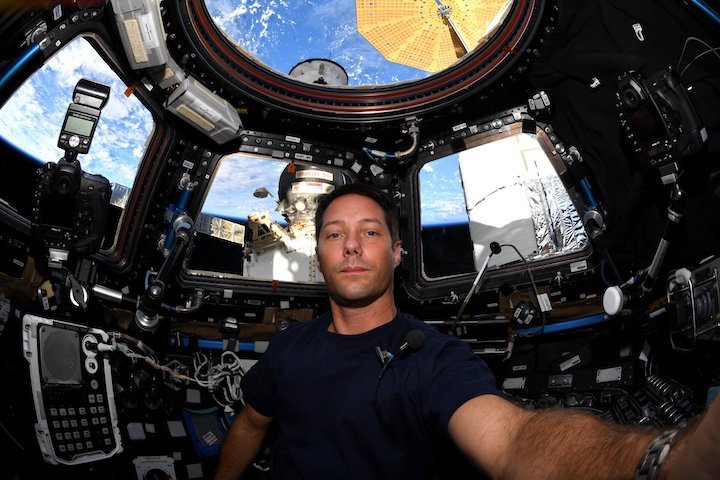 "I am finding it magical every day, but there is also a lot of routine," says ESA astronaut Thomas Pesquet reflecting on his first 100 days aboard the International Space Station during his second mission. In total, Thomas has logged 296 days in space.
The magic and the routine
The magic has had different forms: his first ride on a SpaceX Dragon capsule, more than 20 hours in outer space over three spacewalks, the ever-changing sight of Earth and the camaraderie with his crewmates – including the very first Olympic Games in space.
Just over three months into his Alpha mission, Thomas has seen seven spacecraft come and go, the 20-year old Pirs module leaving for good and the arrival of Nauka with a very special passenger, the European Robotic Arm.
Routine comes down to science – repetition is part of any research, and space is no exception. More than halfway through the mission, Thomas has supported numerous European and international experiments in microgravity.
Since Thomas is quite busy, we asked the scientists supporting the mission on the ground to help us pick up a few experiments from the over 200 investigations that are on his schedule, with 40 European ones. This is what they chose.
Grip and Grasp
Thomas' first large-scale European experiment in space was a familiar one: he set up the Grip and Grasp equipment back in 2017. Four years on he is running the experiments himself by wearing a virtual reality headset and grasping objects while motion trackers record his arm movement and speed.
Grip and Grasp are two neuroscience experiments looking into how our brain takes microgravity into account when grabbing or manipulating an object. The studies help identify the workings of the vestibular system that keeps our balance.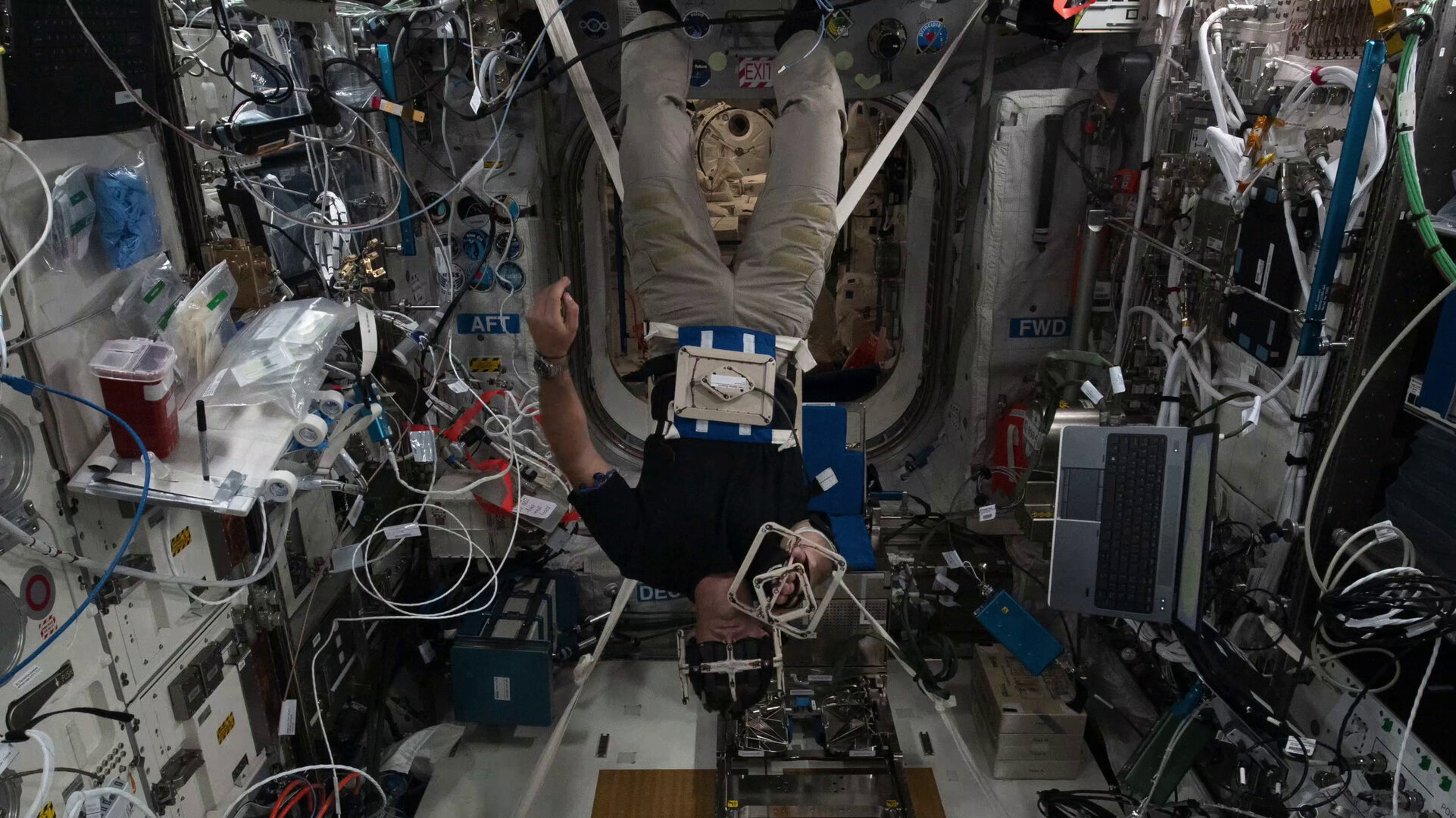 160 Views