16.06.2020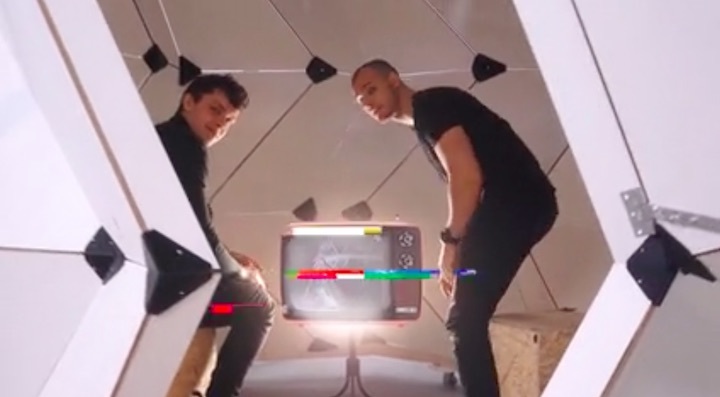 Researchers at the University of Surrey and the University of Milano-Bicocca, have partnered with SAGA Space Architects, to investigate the psychological impacts of social isolation in harsh environments, like the Moon. This research forms part of the LUNARK project which looks to explore how humans could survive on the Moon and have successful habitats there in the future.
As part of the project, two space architects, Sebastian Aristotelis and Karl-Johan Sørensen, have designed an airtight, portable, foldable pod that is self-sufficient. From September 2020, they will live inside this pod for 91 days in northern Greenland, a place that reflects the harsh environment of the Moon and its freezing temperatures. The pod has been built to withstand external threats, such as polar bears, and has been designed to leave no trace of waste in the environment.
To investigate the impact of social isolation on the men, researchers will measure their perceptions of time, emotions (positive and negative), levels of satisfaction of basic psychological needs (e.g. self-esteem, control), behavioral intentions (aggressive tendencies) and coping strategies. To record this data, Sebastian and Karl-Johan will keep daily diaries and complete a 20-minute questionnaire.
Results of this study will bring to light the effects of social isolation in harsh environments and will help create strategies to combat these, to improve the psychological wellbeing of astronauts embarking on future long-term missions in space. The outcomes of this could also be applied to periods of confinement and isolation like those seen in the Covid-19 pandemic.
"It's important to learn as much as possible about the psychological impact of living in these environments, so we can develop coping mechanisms to overcome any difficulties. This'll not only be beneficial to astronauts but also future human populations that could live in space." - Dr Patrice Rusconi
Konstantin Chterev, University of Surrey alumnus and Space Psychology Lead at SAGA Space Architects, commented:
"It is an absolute pleasure to bring extreme environment research to the University of Surrey, especially in conjunction with the talented team at SAGA Space Architects. I'm excited to work with Patrice and Paolo in what should be a fascinating piece of research."
Dr Paolo Riva, Associate Professor of Social Psychology at the University of Milano-Bicocca, added:
"The LUNARK project will offer a unique opportunity to study the effects of extreme social isolation. It will allow us to explore the succession of thoughts, emotions, and strategies that can be used to manage periods of social deprivation."
Dr Patrice Rusconi, Lecturer in Psychology at the University of Surrey, concluded:
"With the recent launch of SpaceX Falcon 9 rocket and with another NASA mission to the Moon scheduled for 2024, space exploration is accelerating at a rapid pace. It's important to learn as much as possible about the psychological impact of living in these environments, so we can develop coping mechanisms to overcome any difficulties. This'll not only be beneficial to astronauts but also future human populations that could live in space."
Quelle: University of Surrey
1789 Views