22.04.2021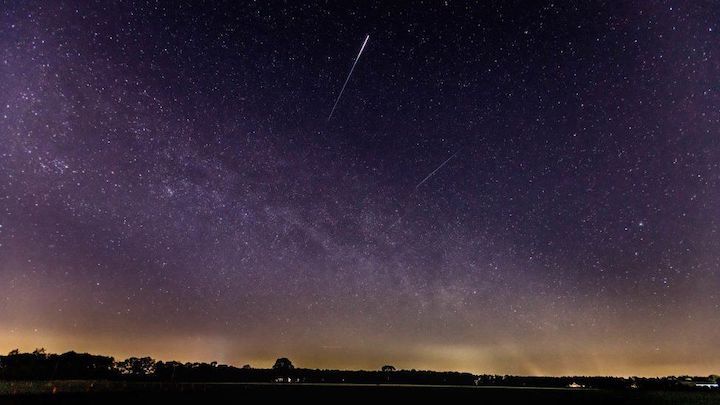 Skygazers will be able to see the Lyrid meteor shower on Thursday morning, with up to 18 meteors per hour expected to light up UK skies.
The shower is due to peak at 13:00 BST on 22 April, but astronomers say the best time to view it will be early morning or after sunset.
Meteor showers, or shooting stars, are caused when pieces of debris, known as meteorites, enter Earth's atmosphere.
The shooting stars are named after the constellation of Lyra the Harp.
Tania de Sales Marques, an astronomer at the Royal Observatory Greenwich, said: "Since the peak occurs during the day the best time to try to spot the shower will be before sunrise on the 22nd or after sunset.
"It is expected that this meteor shower will produce around 18 meteors per hour."
But she said the Moon will be bright in the sky because it is at a waxing gibbous phase, "so conditions won't be very favourable".
The meteors are pieces of debris falling from the Thatcher Comet, which is expected to return to the inner solar system in 2276 after an orbital period of 415 years.
Ms de Sales Marques said the Lyrid shower has been observed as far back as 687 BC, which is the oldest known record of any meteor showers still visible today.
"It is a moderate shower with the occasional fireballs, nicknamed the Lyrid Fireballs," she said.
The Lyrid meteor shower happens every year between 16-25 April.
89 Views