28.09.2020
Fourth GPS III Satellite Heads to Space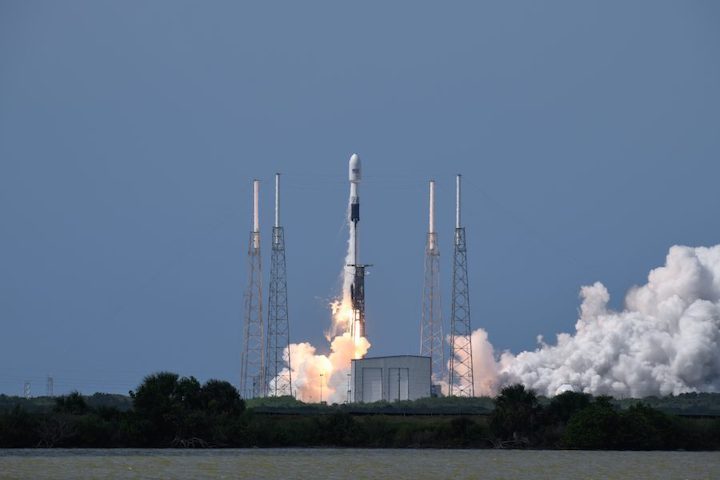 Lockheed Martin's fourth GPS III satellite is scheduled to head to space on a SpaceX rocket Sept. 29, marking the navigation system's second launch so far this year.
"It'll be awesome to have four GPS III satellites on orbit. It's a good start to the Space Force's effort to modernize the space portion of the entire Global Positioning System," Tonya Ladwig, acting vice president for space navigation systems at Lockheed Martin, said on a Sept. 25 call with reporters. "GPS III provides three times greater accuracy, and up to eight times improved anti-jamming power over satellites in existing constellations."
Those more-advanced satellites will comprise more than 12 percent of the GPS constellation once the fourth system is up and running. This satellite is the 23rd equipped with M-Code upgrades that protect against signal jamming, one short of the 24 needed for global coverage, Ladwig said.
It is slated to become operational in mid-October following post-launch tests and transfer to the Space Force personnel who oversee the constellation.
The next six GPS III satellites in the pipeline are in various stages of fabrication and approval. Lockheed could also build up to 22 additional satellites that offer greater capabilities as part of a follow-on program.
As part of the launch, SpaceX will recover its Falcon 9 rocket booster on a drone ship in the Atlantic Ocean—the second time it has done so for a GPS mission.
SpaceX will begin reusing Falcon 9 boosters starting with the fifth GPS III launch, marking an important shift in rocket technology that aims to drive down the military's cost of reaching orbit as space needs grow.
"I am proud of our partnership with SpaceX that allowed us to successfully negotiate contract modifications for the upcoming GPS III missions that will save taxpayers $52.7 million while maintaining our unprecedented record of success," Walt Lauderdale, the Space Force Space and Missile Systems Center's Falcon Systems and Operations Division chief, said in a Sept. 25 release.
The launch range at Cape Canaveral Air Force Station, Fla., is gearing up for a busy few days, with a National Reconnaissance Office mission slated for Sept. 27, a SpaceX Starlink satellite launch set for Sept. 28, and the GPS III liftoff on the 29th. The Eastern Range is trying to streamline its processes to allow for a steady stream of launches and minimize turnover time on its launch pads.
Brig. Gen. Douglas A. Scheiss, head of the 45th Space Wing at neighboring Patrick Air Force Base, Fla., told reporters the installations have started allowing up to half of the workforce to return to their offices amid the coronavirus pandemic. That has not caused a spike in COVID-19 cases, he said.
"For launch day, we continue to do the same things, … which is face coverings, temperature checks before you go into certain ops centers," he said. "We've been able to spread folks out to be able to keep that distancing. … While it's been inconvenient, and maybe a little bit different, we've been able to keep the manifest going."
Quelle: Air Force Magazine
----
Update: 28.09.2020
UPDATE: SpaceX scrubbed its Starlink mission at the last possible second Monday due to thick clouds over pad 39A. The next attempt has not yet been set. A Delta IV Heavy rocket is scheduled as the next launch at 12:02 a.m. Tuesday, followed by a separate Falcon 9 mission at 9:55 p.m. Tuesday.
Quelle: Florida Today
----
Update: 3.10.2020
.
SpaceX scrubs GPS satellite launch from Cape Canaveral seconds before liftoff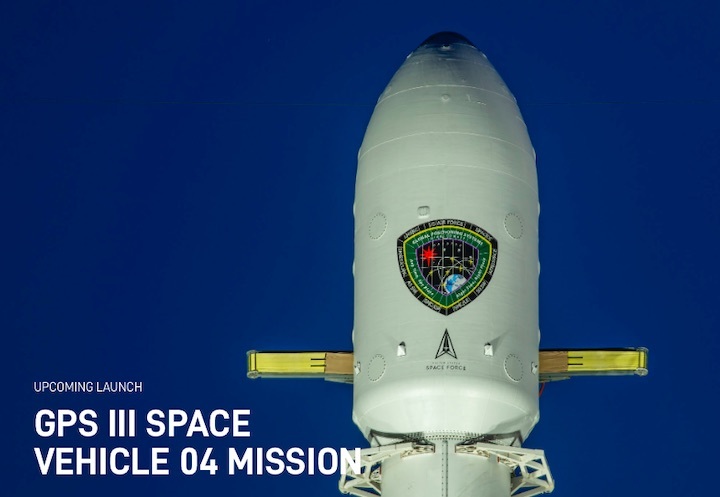 Update, Oct. 3: SpaceX is no targeting 9:39 p.m. Saturday for this launch. Next attempt is TBD. A separate mission, however, is still planned for 7:51 a.m. Monday. See our full launch calendar here.
SpaceX was forced to scrub the launch of a Global Positioning System satellite on a Falcon 9 rocket late Friday, the latest in a spate of six aborts that have bottlenecked the Space Coast's launch capabilities.
Just two seconds before the planned 9:43 p.m. liftoff, the Falcon 9 rocket's computers automatically aborted the launch and made sure its nine Merlin main engines didn't ignite, forcing teams to scrub. A predetermined 15-minute window meant they didn't have had enough time to figure out the cause and refuel the rocket, the latter of which takes 35 minutes.
"We dodged the weather tonight and we got down to almost T-0," John Insprucker, SpaceX's principal integration engineer, said during the webcast. "But we held at approximately T-minus 2 seconds as we were getting ready to ignite the nine Merlin 1D engines that would take us to liftoff."
SpaceX has a backup opportunity at 9:39 p.m. Saturday, but only if teams can figure out the cause by then – and if weather cooperates, which doesn't look likely. The Space Force's 45th Weather Squadron said Saturday night is only 20% "go" due to possible thunderstorms.
The company is tasked with launching a GPS satellite, known as GPS III SV-04, for the Space Force. The 31-satellite constellation serves some four billion users and the new Lockheed Martin-built versions are more powerful and accurate.
Friday night's scrub comes after five others plagued the Space Coast, which hasn't seen a rocket launch since Sept. 3. Over the last month:
• A United Launch Alliance Delta IV Heavy rocket scrubbed three times in September due to weather and technical issues ranging from pressure regulators to the mobile service tower at Launch Complex 37. That's on top of two earlier scrubs in late August due to other technical issues.
• Yet another SpaceX Falcon 9 rocket at Kennedy Space Center has scrubbed twice due to inclement weather and ground support equipment issues at pad 39A. Both those launches were aborted at the last second, too. This mission to launch 60 Starlink satellites was rescheduled to no earlier than 7:51 a.m. Monday, Oct. 5.
On the bright side, one rocket did manage to blast off from the East Coast late Friday. A Northrop Grumman Antares rocket launched from NASA's Wallops Flight Facility in Virginia at 9:16 p.m. and successfully delivered a robotic Cygnus capsule to orbit. It will target a Monday morning rendezvous with the International Space Station to deliver supplies and science experiments.
Quelle: Florida Today
----
Update: 28.10.2020
.
SpaceX schedules next GPS satellite launch attempt after swapping Falcon 9 engines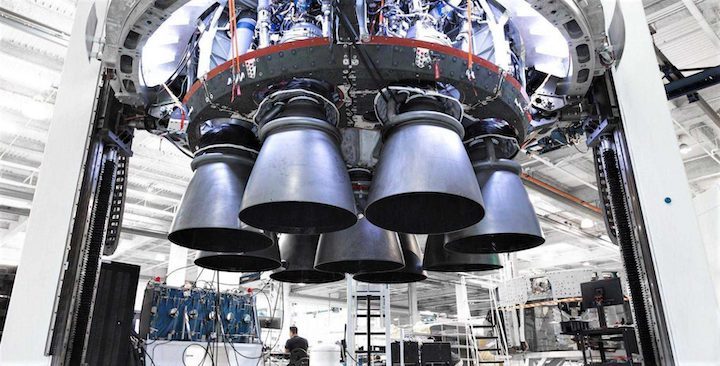 Multiple outlets report that SpaceX has rescheduled its third US military GPS III satellite launch to no earlier than (NET) 6:24 pm EDT (23:24 UTC) Thursday, November 5th.
Agonizingly, a United Launch Alliance (ULA) National Reconnaissance Office (NRO) launch – albeit a different mission – is scheduled just two days before SpaceX's next GPS III SV04 launch window. In other words, odds are once again high that SpaceX will get stuck in a cycle of delays if its competitor suffers additional launch delays.
Thankfully, ULA's NROL-101 mission – scheduled to launch no earlier than 5:30 pm EDT (22:30 UTC), Tuesday, November 3rd – will fly on an Atlas V rocket. While still averaging just 5-6 launches annually throughout the last decade, several annual launches go a long way towards ensuring workforce, infrastructure, and vehicle readiness, whereas Delta IV – partially responsible for ULA's chronic NROL-44 delays – has averaged a meager two launches annually for most of its operational life.
Even worse, Delta IV's Heavy variant has only flown 11 times since 2004 and just three times in the last six years – a perfect recipe for terrible reliability.
Meanwhile, SpaceX's Block 5 Falcon 9 and Falcon Heavy rockets have undeniably exhibited their own minor reliability issues since their May 2018 debut, but on-time launch reliability and bug-free countdowns quickly became the norm over the last 12-18 months. In the ~30 months since then, Falcon Block 5 rockets have completed 41 consecutively successful launches – the sheer quantity of which has almost certainly helped SpaceX iron out bugs in the new variant.
In general, SpaceX is known for moving extraordinarily fast relative to the rest of the aerospace industry. Notably, since Falcon 9 B1062 suffered a rare last-second launch abort on October 2nd, SpaceX has discovered an issue with several new Merlin 1D booster engines and apparently removed affected engines from Falcon 9 booster B1062, shipped the engines to McGregor, Texas for testing, characterized the bad behavior, and implemented a fix capable of satisfying their strictest customers (NASA and the US military) in roughly three weeks.
More likely than not, Falcon 9 B1062 will be static fired again before the next launch attempt, meaning that the rocket will likely roll out to the launch pad around November 1st or 2nd if things are proceeding nominally. With any luck, SpaceX's solution will hold and enable a successful Falcon 9 GPS III SV04 static fire and launch a few days after ULA's own NROL-101 mission.
Quelle: TESLARATI
----
Update: 5.11.2020
.
SpaceX Targets Sunset Thursday for 20th Falcon 9 Mission of 2020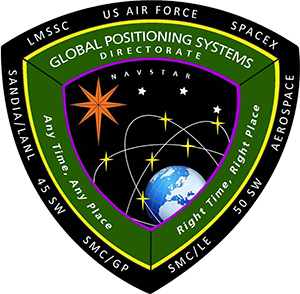 Less than an hour after sunset Thursday, SpaceX will launch its 20th Falcon 9 of 2020, delivering the fourth member of the U.S. Space Force's Global Positioning System (GPS) Block III constellation into Medium Earth Orbit (MEO) at an altitude of 12,550 miles (20,200 km).
Designated "GPS III-04"—and named in honor of Sacagawea, a Lemhi Shoshone woman who supported the Lewis and Clark Expedition in its effort to explore the Louisiana Territory in 1803-1806—the mission will fly atop a brand-new Falcon 9 from Space Launch Complex (SLC)-40 at Cape Canaveral Air Force Station, Fla., at 6:24 p.m. EST Thursday. According to the 45th Weather Squadron at Patrick Air Force Base, the outlook for launch currently calls for a 70-percent probability of acceptable conditions at T-0. This is expected to deteriorate to 60-percent-favorable in the event of a 24-hour slip to Friday.
"A strong high-pressure area will remain to our north this week, creating a tight pressure gradient with Hurricane Eta to the south," noted the 45th in its Tuesday morning update. "This will result in persistent, breezy onshore flow along the Space Coast." And although rain showers should not pose a risk to Thursday's launch attempt, they are expected to create an elevated chance of a Launch Commit Criteria (LCC) violation on Friday.
This particular launch is already more than a month overdue. It fell foul to a spate of launch delays in early October, induced by weather and technical issues which impacted not only SpaceX, but also United Launch Alliance (ULA) and Northrop Grumman Corp. As no fewer than four missions by the Falcon 9, Delta IV Heavy and Antares boosters succumbed to scrub after scrub, the almost unprecedented phenomenon drew the pejorative nickname of "Scrubtober".
Launch of GPS III-04 was originally targeted for late September, but delays to an earlier mission and shifting prioritisation of Eastern Range assets forced a slip until 9:43 p.m. EDT on 2 October. The Falcon 9's sparkling B1062 core became only the third "new" first stage to fly in 2020, following on the heels of B1058 which lifted Dragon Endeavour on 30 May and B1060 which boosted the GPS III-03 mission aloft on 30 June. In fact, the 19 Falcon 9 missions flown so far this year have been accomplished using only eight booster cores, one of which has recorded no fewer than four launches since January.
Countdown operations as night fell on 2 October proceeded normally, as fueling of the Falcon 9 with its flight load of liquid oxygen and a highly refined form of rocket-grade kerosene (known as "RP-1") commenced at T-35 minutes. The only issue of concern seemed to be the intractable Florida weather, which, although nominally "Green", remained marginal in terms of potential violations of the Thick Cloud Rule.
It came as more than a surprise, therefore, when the mission was dramatically aborted at T-2 seconds—after the commands had been transmitted to start the nine Merlin 1D+ first-stage engines—and a slight flicker of flame was promptly followed by the ominous silence of shutdown and a dramatic pall of smoke which drifted off into the night sky.
"And we have an abort," came the clipped call from the SpaceX launch commentator. "All engines in standby."
Although it was noted that the earliest next opportunity for the mission to fly would be on 3 October at 9:39 p.m. EDT, it soon became clear that a more serious incident had arisen. SpaceX founder Elon Musk later attributed the cause of the abort to an "unexpected pressure rise in the turbomachinery gas generator".
As investigators dug into the issue, on 10 October NASA and SpaceX announced that the launch of Crew-1 astronauts Mike Hopkins, Victor Glover, Shannon Walker and Soichi Noguchi aboard Dragon Resilience to the International Space Station (ISS)—previously targeted for 31 October—had been postponed until the early-to-mid November timeframe at the soonest. It was noted that the delay allows "additional time for SpaceX to complete hardware testing and data reviews as the company evaluates off-nominal behavior of the Falcon 9 first-stage gas generators".
In readiness for tomorrow's launch attempt, B1062 was put through a customary Static Fire Test of the first-stage engines on Sunday, which allowed SpaceX to formally announce Thursday as the most optimum launch date.
Quelle: AS
----
Update: 6.11.2020
.
Erfolgreicher Start von SpaceX Falcon-9 mit Lockheed Martin's fourth GPS III satellite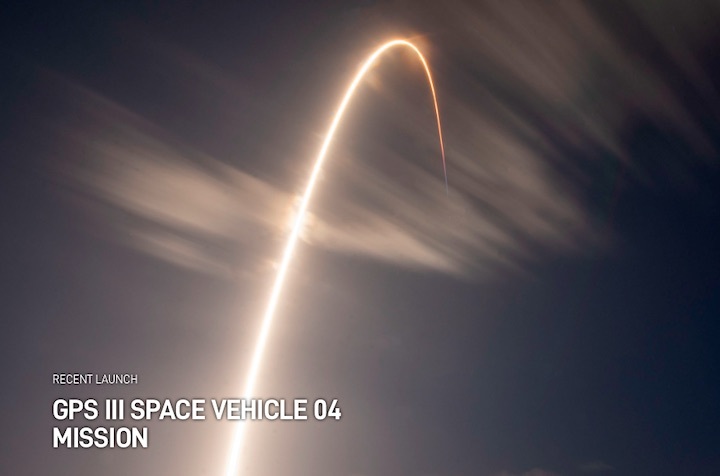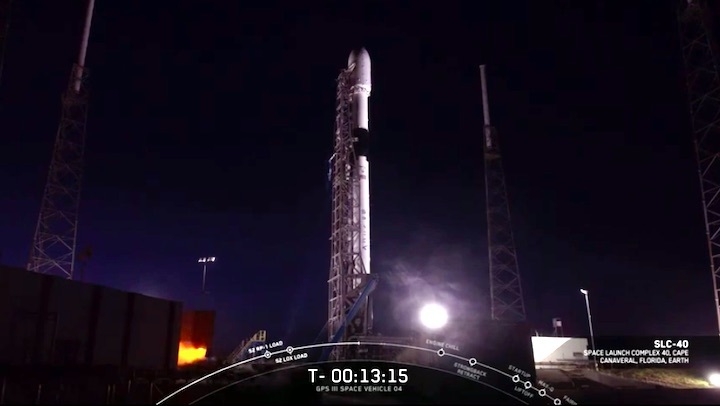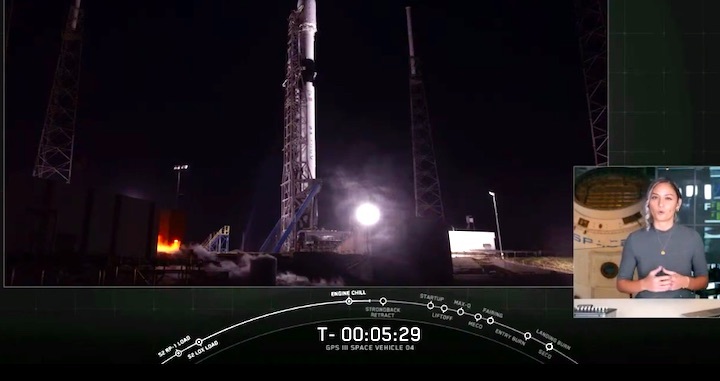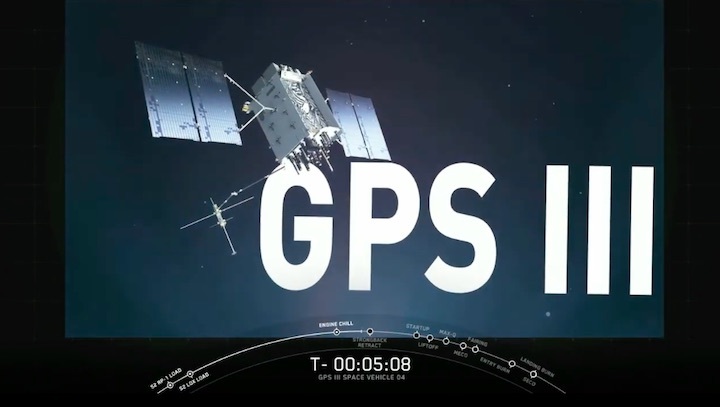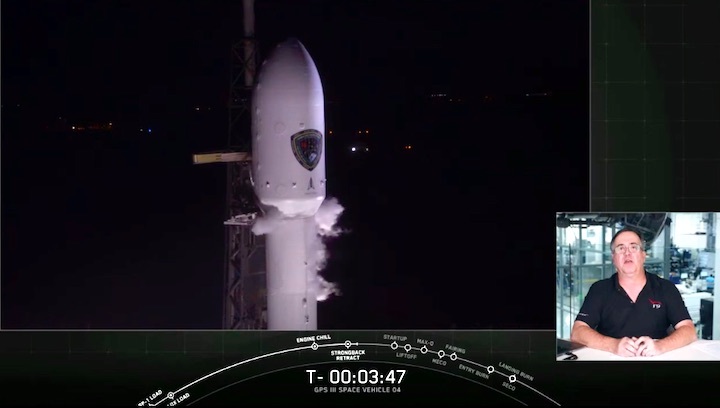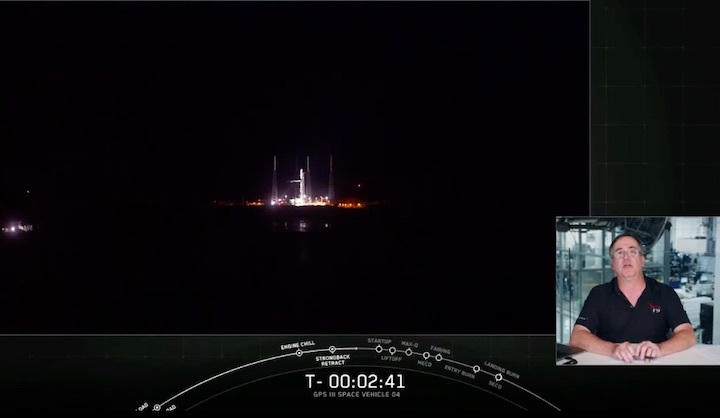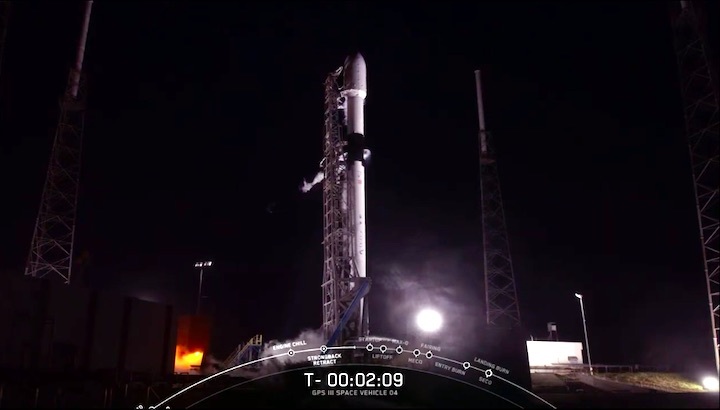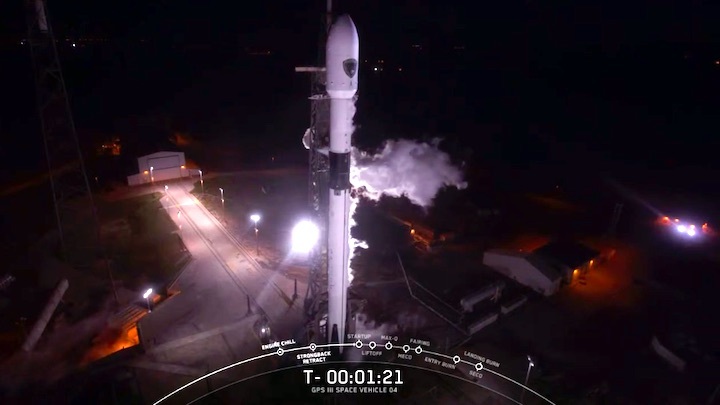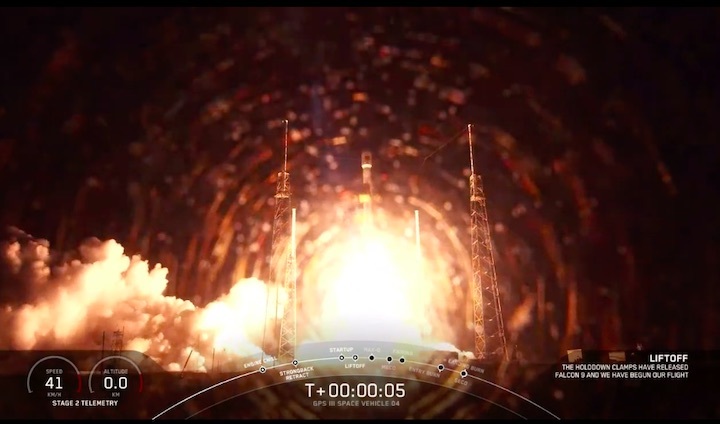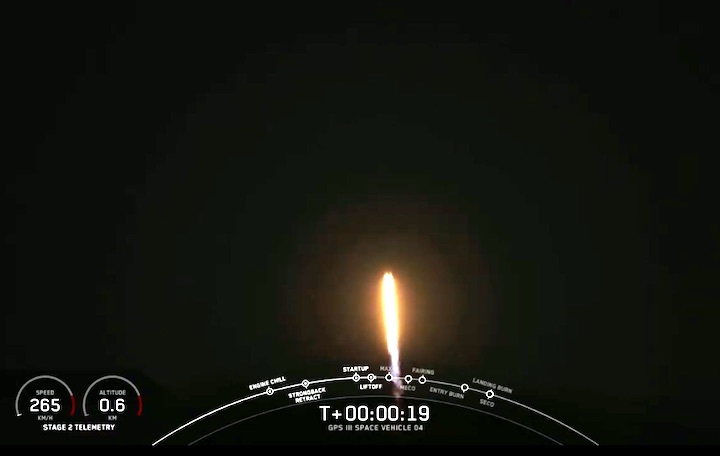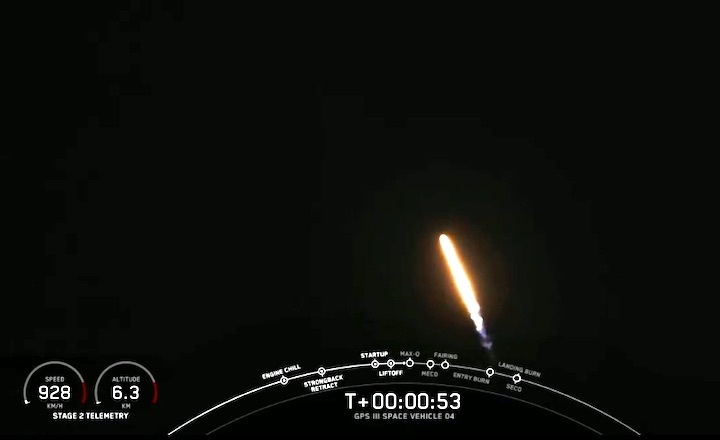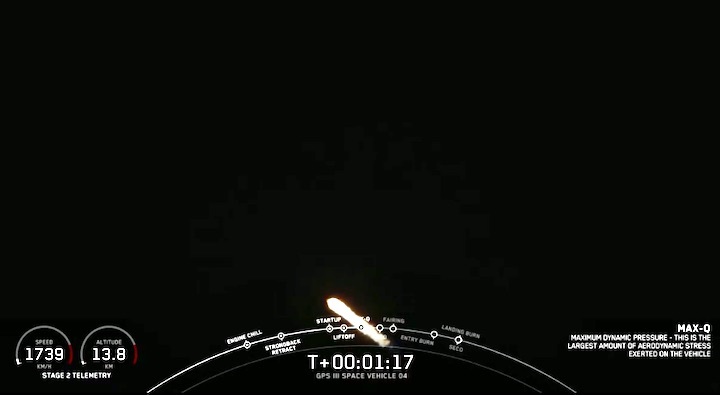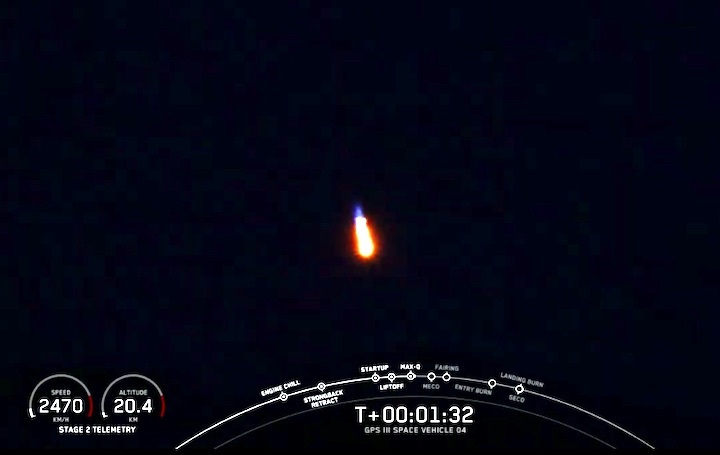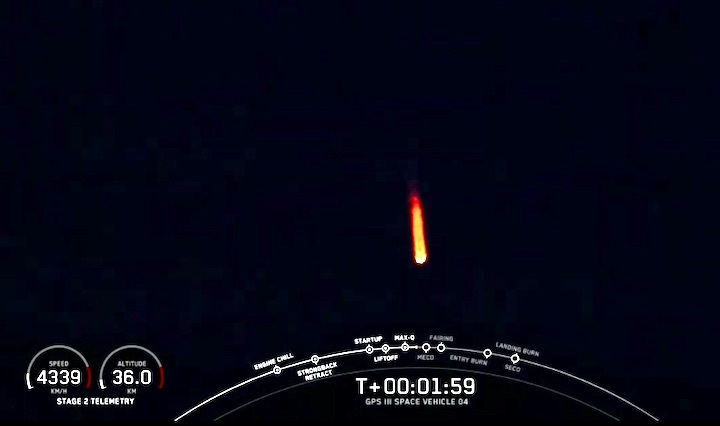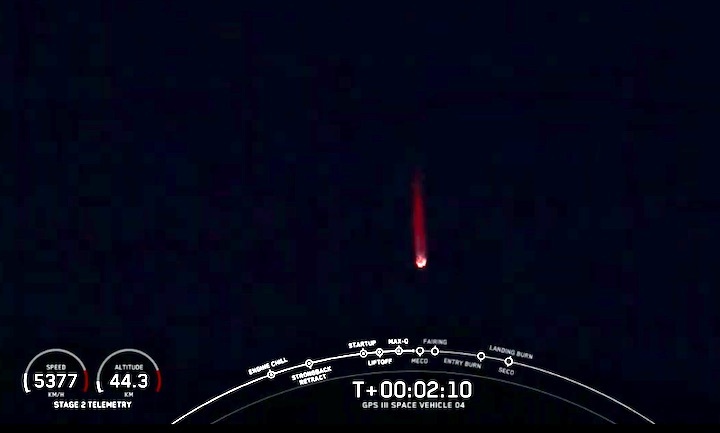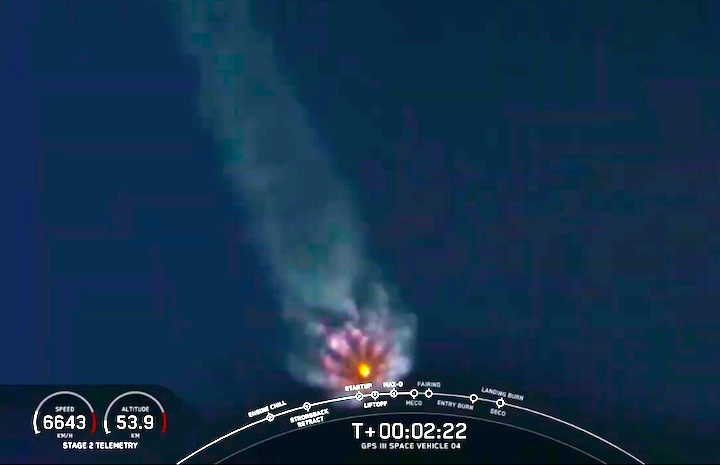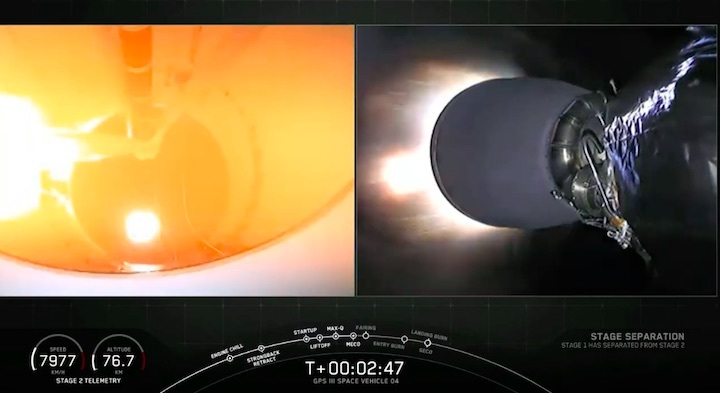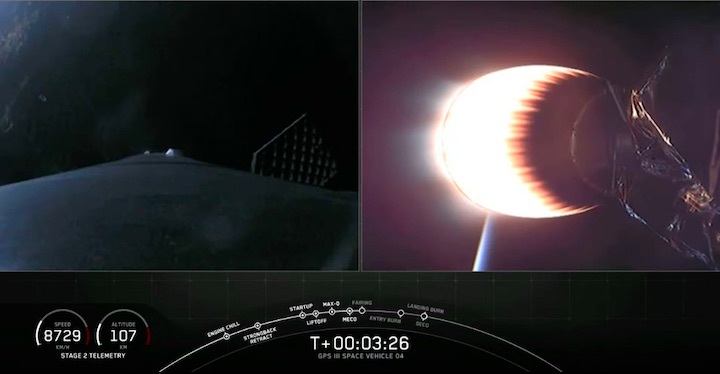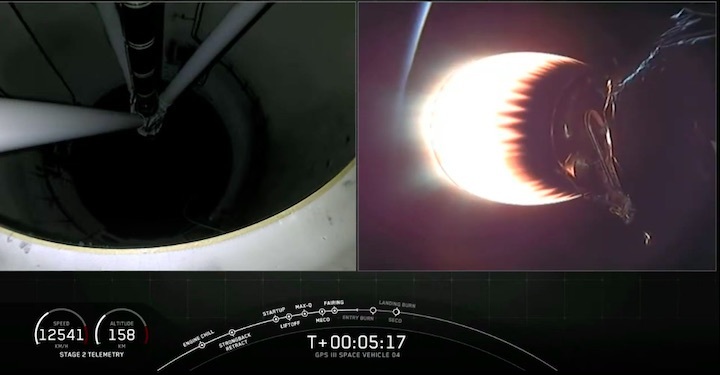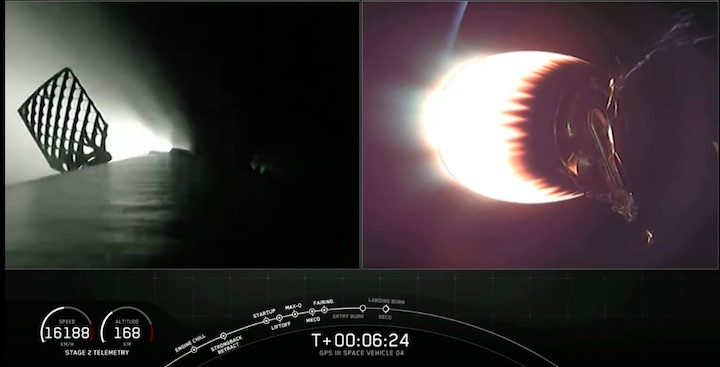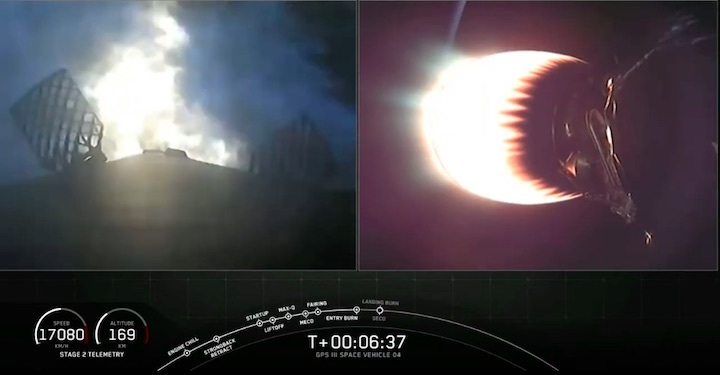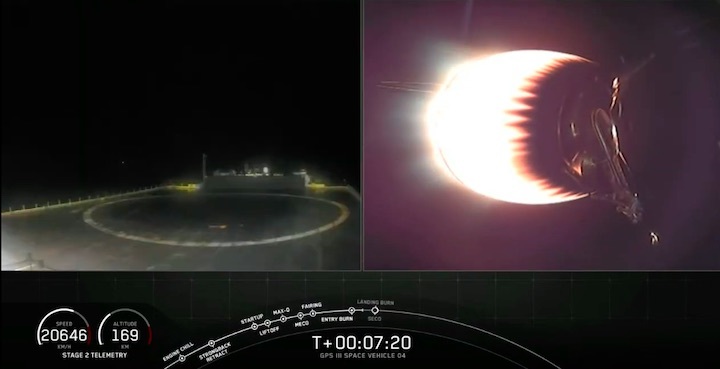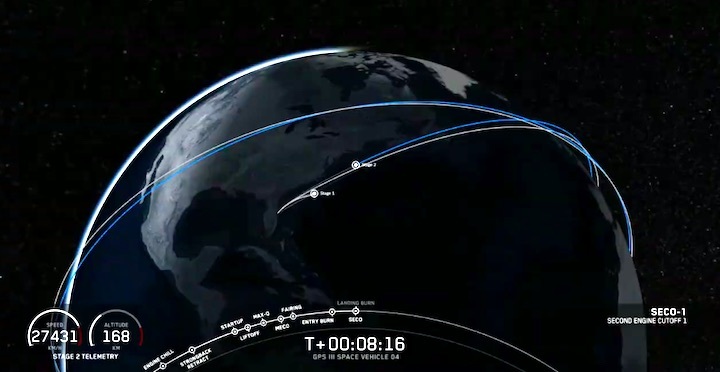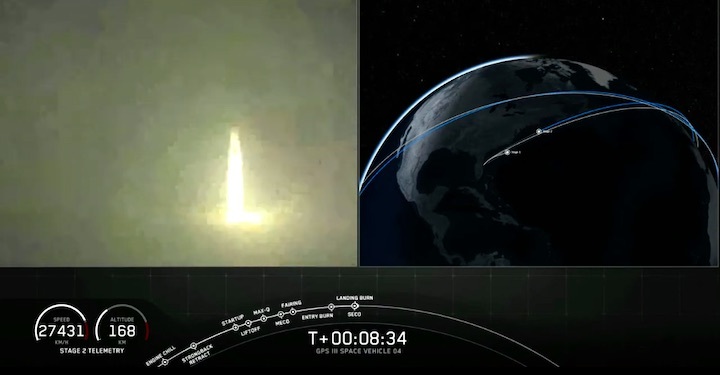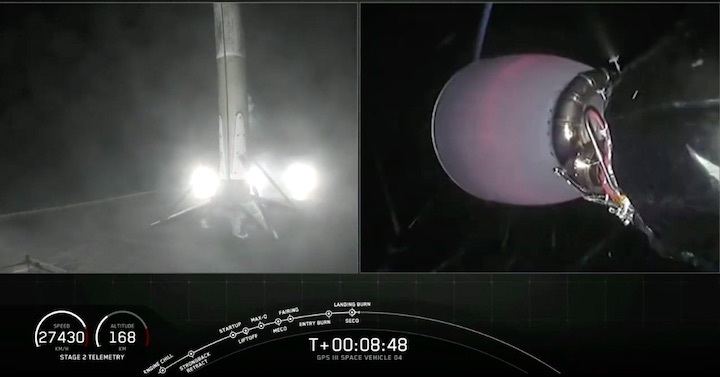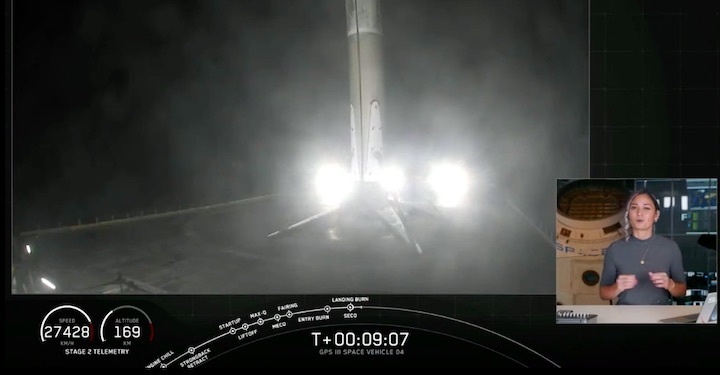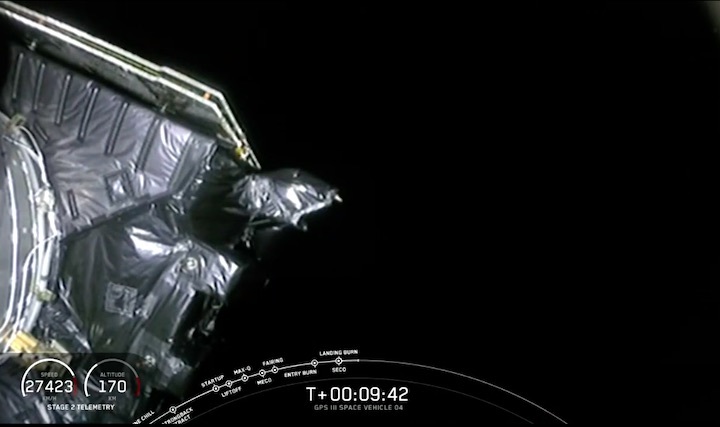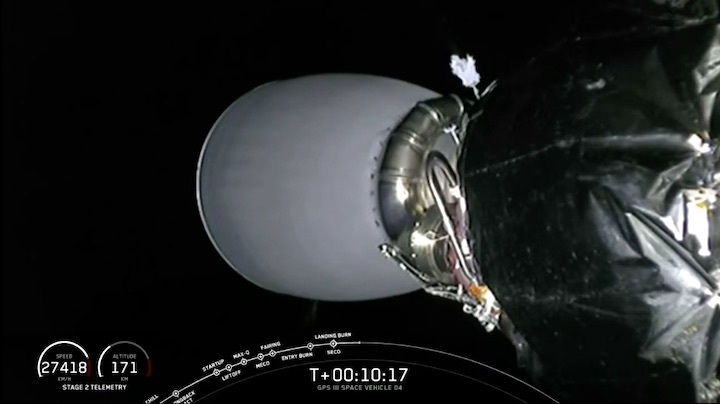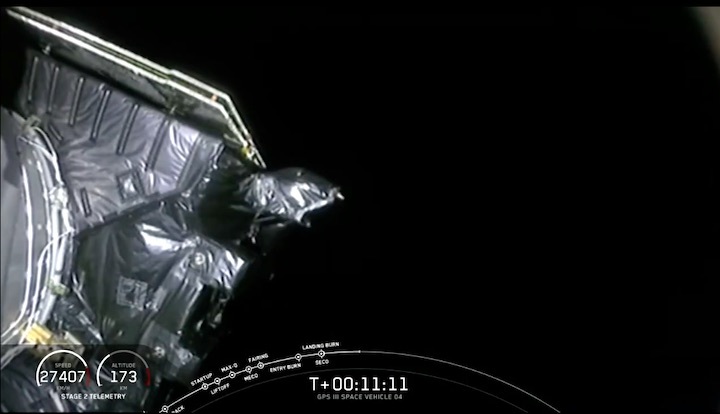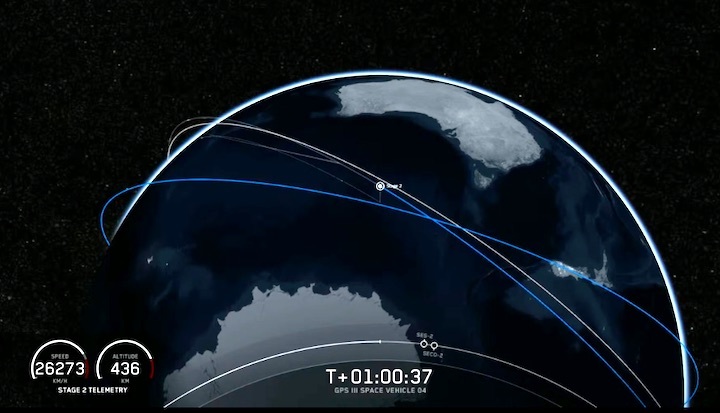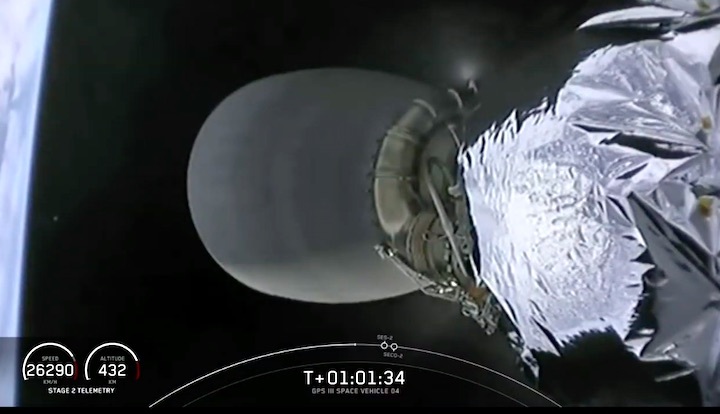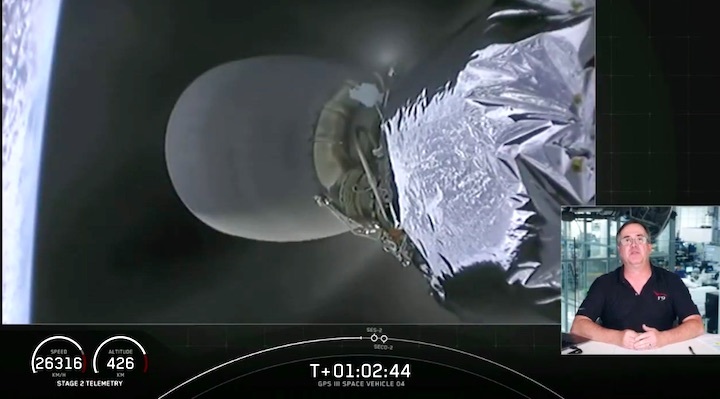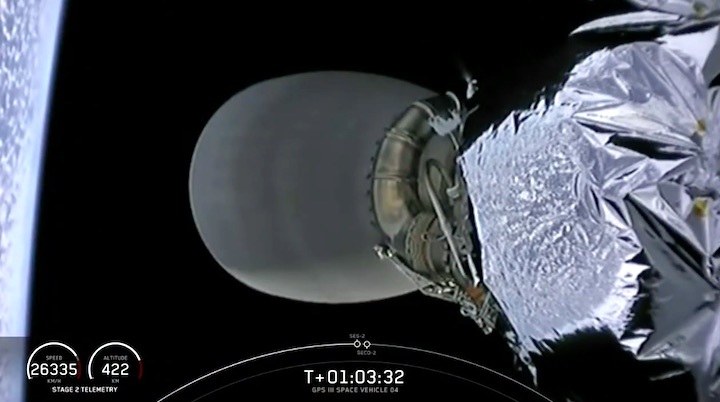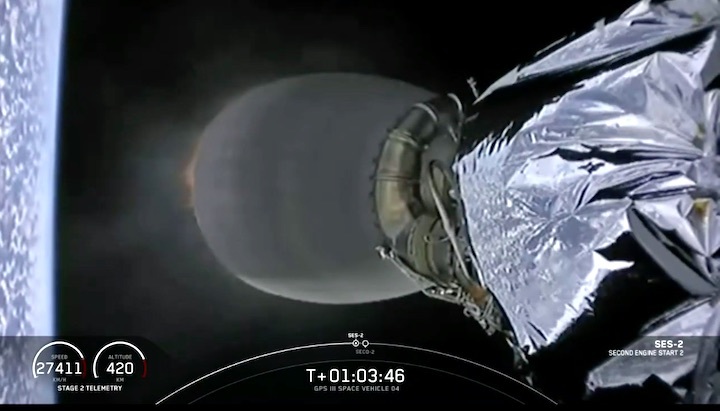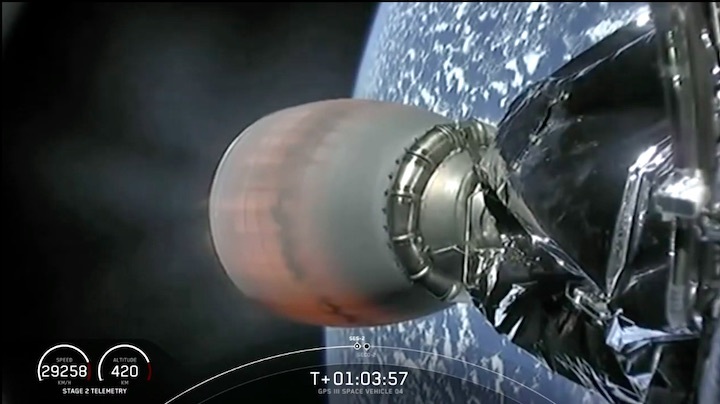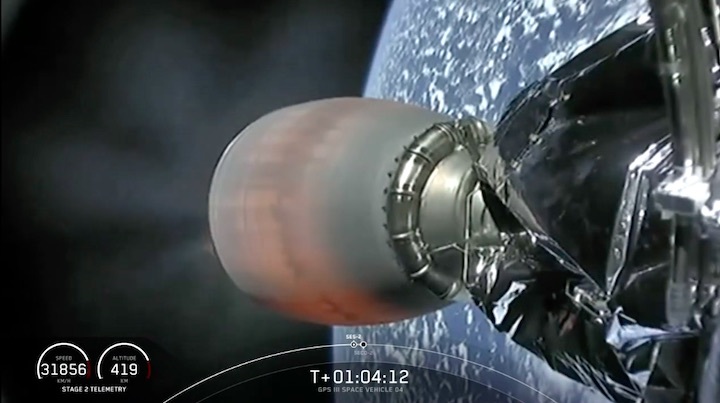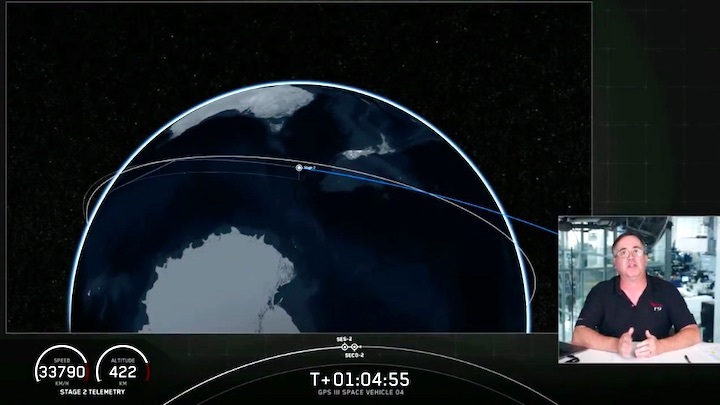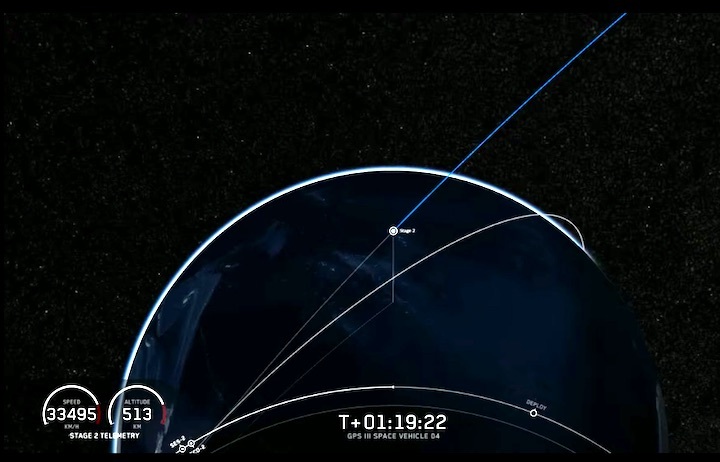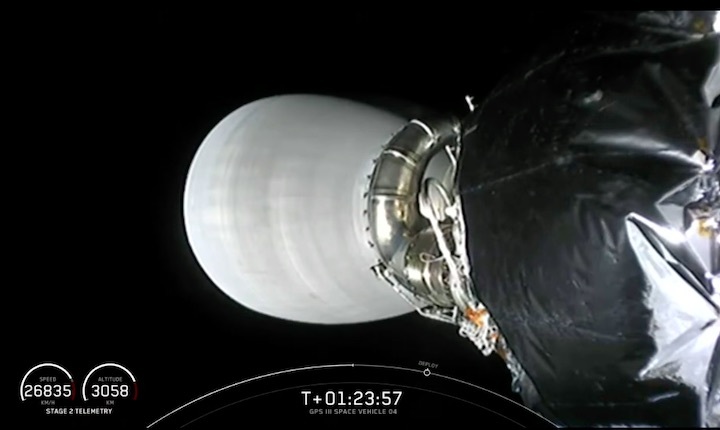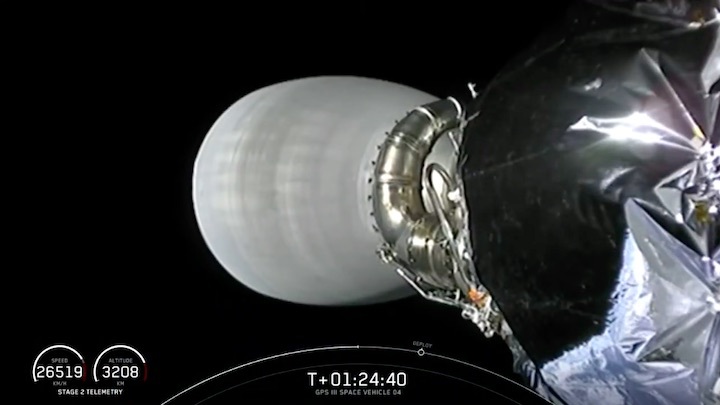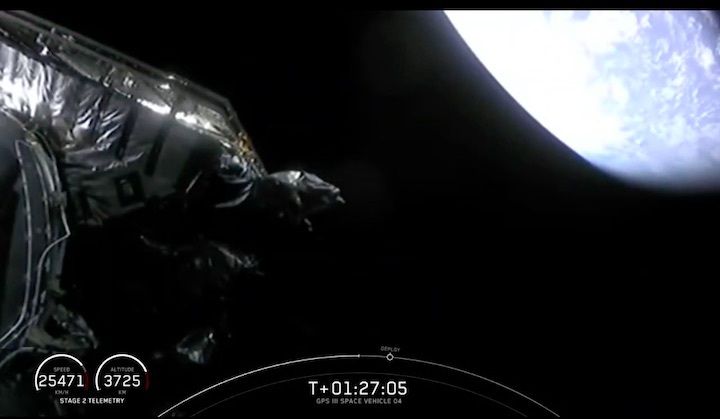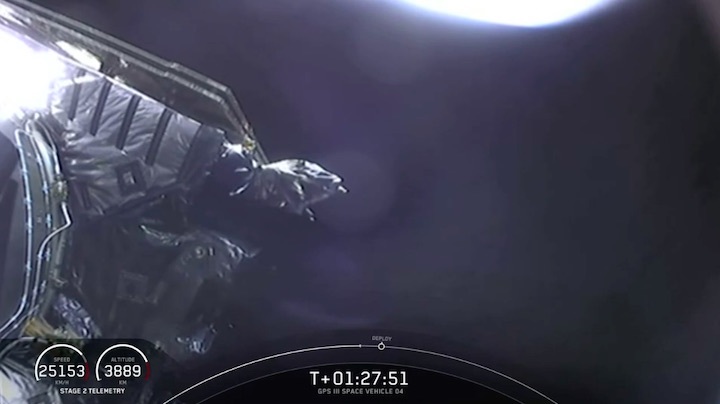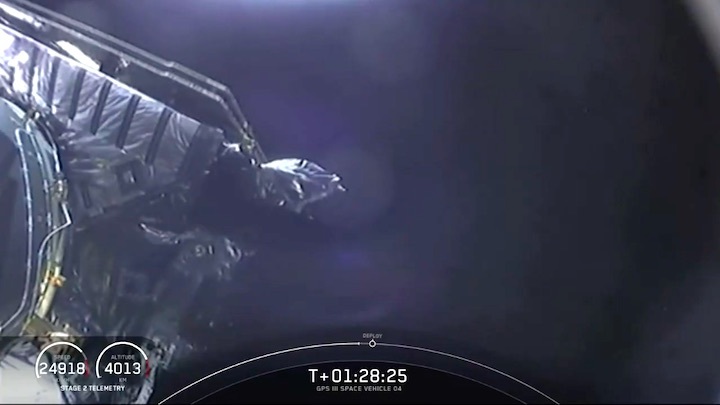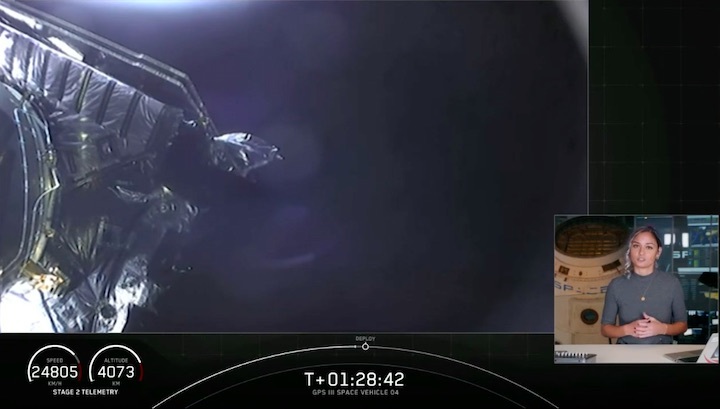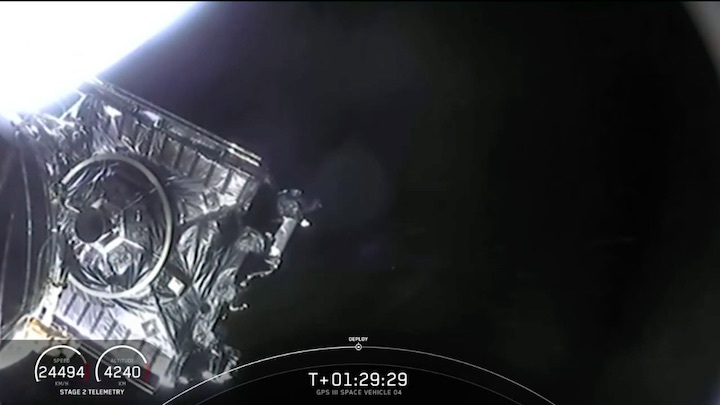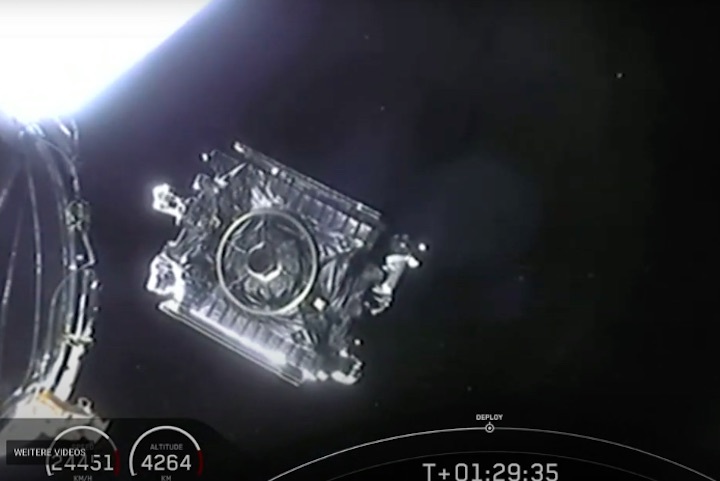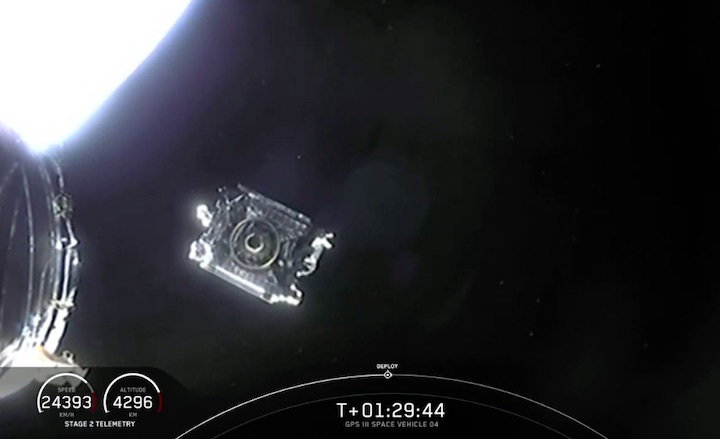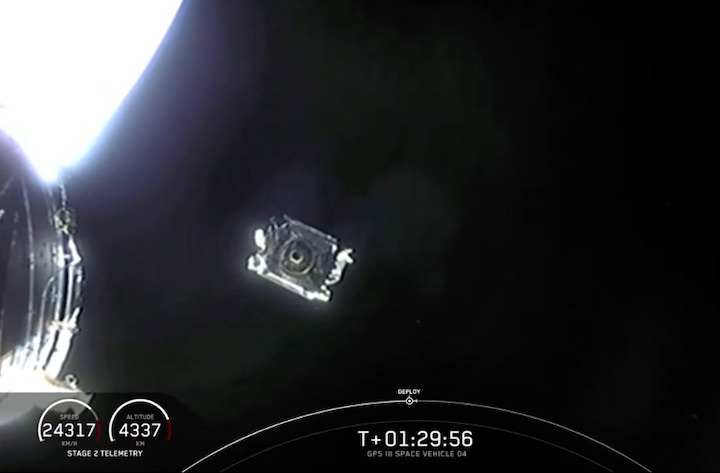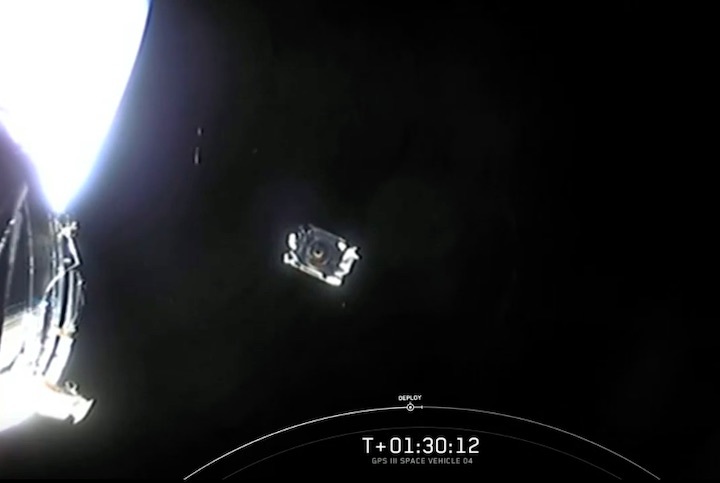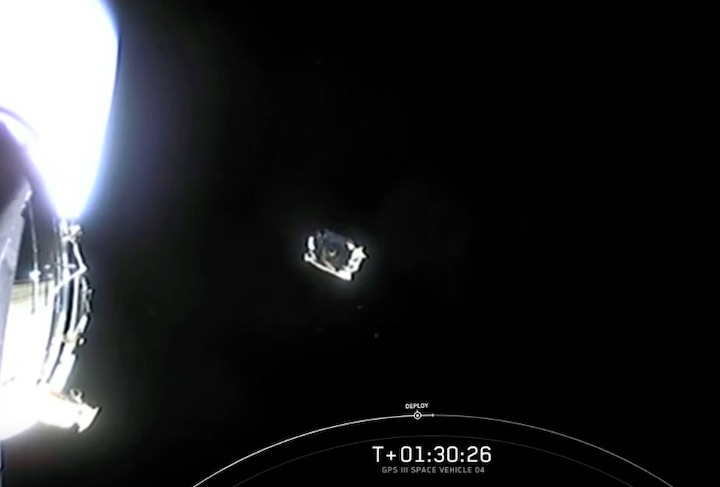 Quelle: SpaceX
----
Update: 8.11.2020
.
Fourth Lockheed Martin-Built GPS III Satellite's On Board Engine Now Propelling It To Orbit
The fourth Lockheed Martin (NYSE: LMT)-built Global Positioning System III (GPS III) satellite is now headed to orbit under its own propulsion. Following a successful launch earlier this evening, GPS III Space Vehicle 04 (GPS III SV04) separated from its rocket and is now using onboard power to climb to its operational orbit, approximately 12,550 miles above the Earth.
About 89 minutes after a 6:24 p.m. EST liftoff from Cape Canaveral Air Force Station, Florida, U.S. Space Force and Lockheed Martin engineers at the company's Denver Launch & Checkout Operations Center declared GPS III SV04 "separated" from its SpaceX Falcon 9 rocket and "flying" under their control.
In the coming days, GPS III SV04's onboard liquid apogee engine will continue to propel the satellite towards its operational orbit. Once it arrives, the engineers will send the satellite commands to deploy its solar arrays and antennas, and prepare GPS III SV04 for handover to Space Operations Command.
GPS III SV04 is the latest next-generation GPS III satellite Lockheed Martin designed and built to help the U.S. Space Force modernize today's GPS satellite constellation with new technology and capabilities. GPS III satellites will provide significant capability improvements over previous GPS satellites, including:
Three times better accuracy;
Up to eight times improved anti-jamming capabilities; and
A new L1C civil signal, which is compatible with international global navigation satellite systems, like

Europe's

Galileo, to improve civilian user connectivity.
GPS III SV04 will also be the 23rd Military Code (M-Code) signal-enabled GPS space vehicle on orbit, continuing the Space Force's plan to fully field the more-secure, harder-to-jam and spoof GPS signal for military forces.
"With GPS III we are focused on rapidly fielding the best capabilities to the Space Force's Positioning, Navigation and Timing (PNT) Mission," said Tonya Ladwig, Lockheed Martin's Acting Vice President for Navigation Systems. "We are proud of our industry-government team on the launch of GPS III SV04. GPS III SV05 is already 'available for launch' and just waiting to be called up."
In early July, the Space Force also declared that the GPS III Follow On (GPS IIIF) program had fulfilled Milestone C, allowing the program to enter its production phase. GPS IIIF satellites will add even more capabilities, including:
A Regional Military Protection Capability, which will increase anti-jam support in theater to ensure U.S. and allied forces cannot be denied access to GPS in hostile environments;
an accuracy-enhancing laser retroreflector array;
A fully digital navigation payload; and
A new search and rescue payload.
"So many people rely on GPS every day. Continuing to invest in GPS by adding new capabilities like those coming with GPS III/IIIF will ensure GPS remains the world's 'gold standard' for PNT and just makes sense," Ladwig added.
GPS is part of the U.S.'s critical national infrastructure, driving an estimated $300 billion in annual economic benefits and responsible for $1.4 trillion since its inception. Globally, more than four billion military, civil and commercial users depend on GPS' positioning, navigation and timing signals.
Lockheed Martin is proud to be a part of the GPS III team led by the Space Production Corps Medium Earth Orbit Division, at the U.S. Space Force's Space and Missile Systems Center, Los Angeles Air Force Base. The GPS Operational Control Segment sustainment is managed by the Enterprise Corps, GPS Sustainment Division at Peterson Air Force Base. The 2nd Space Operations Squadron, at Schriever Air Force Base, manages and operates the GPS constellation for both civil and military users.
Quelle: Lockheed Martin
601 Views