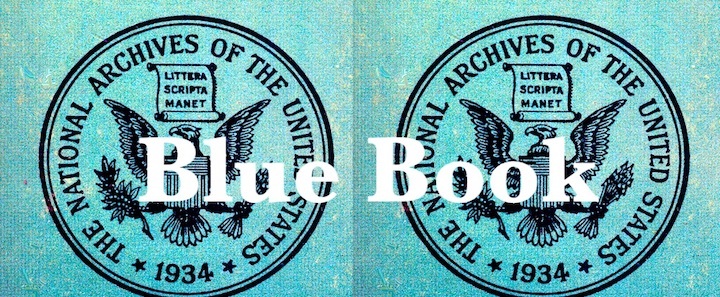 Project Blue Book case review: July-December 1958
This is the latest edition of the Project Blue Book case review covering July through December of 1958. Like the previous evaluations, I tried to examine each case to see if the conclusion had merit. I added comments to help clarify the explanation or if I felt it was not correct or adequate.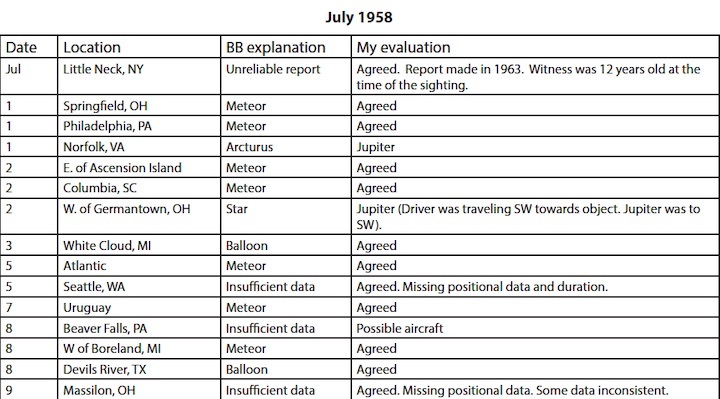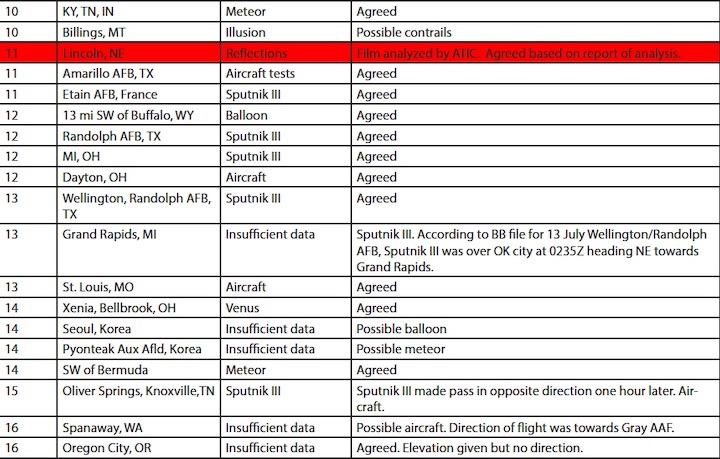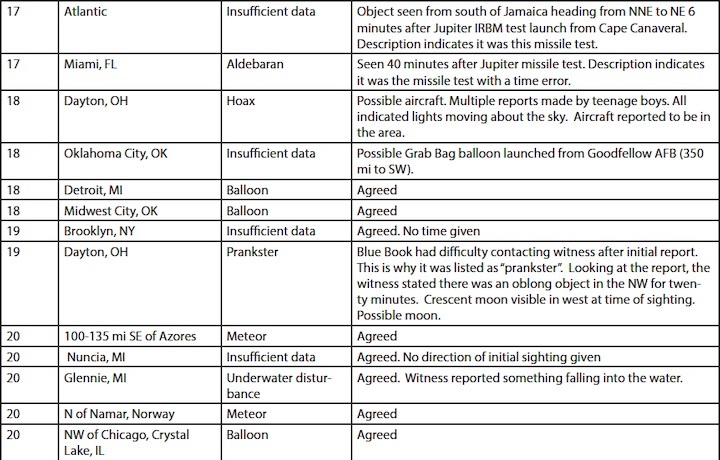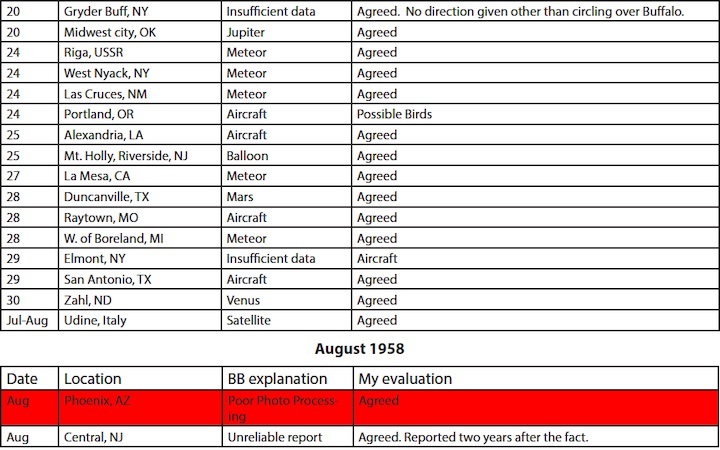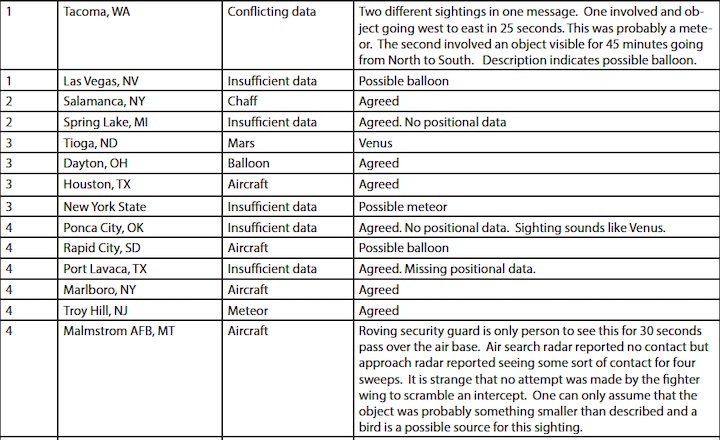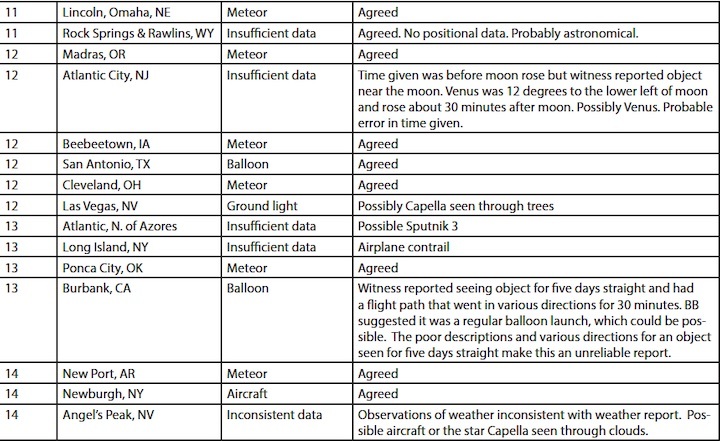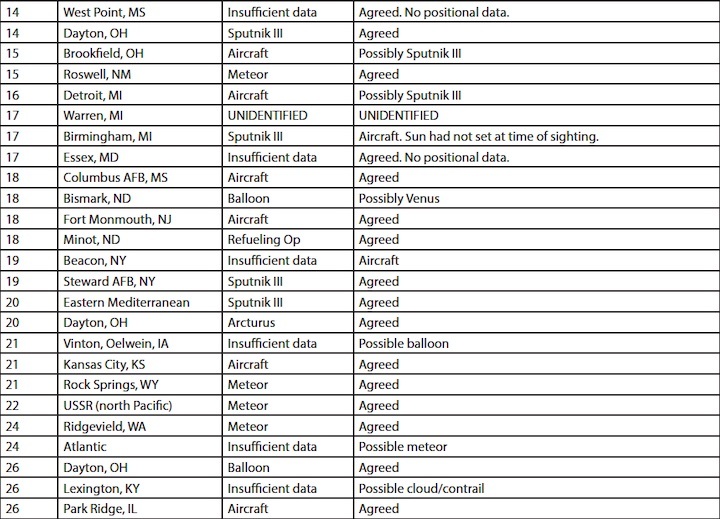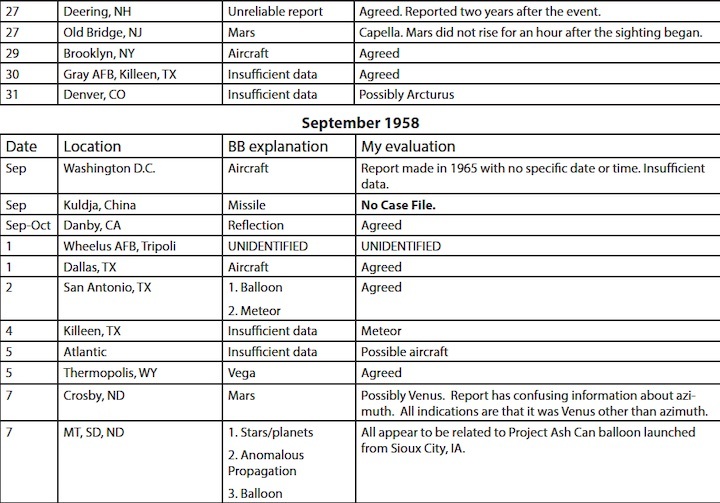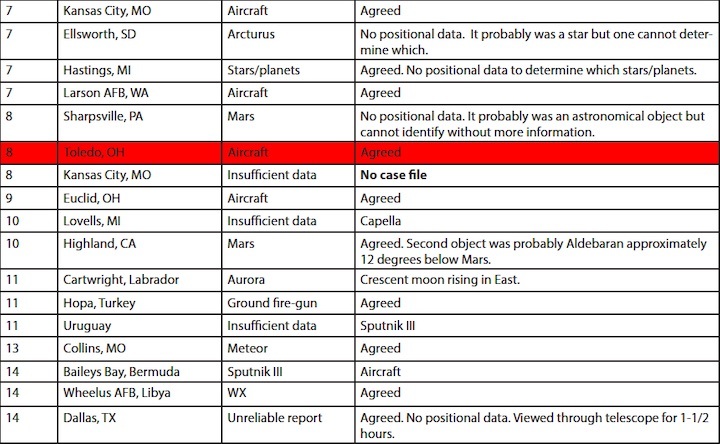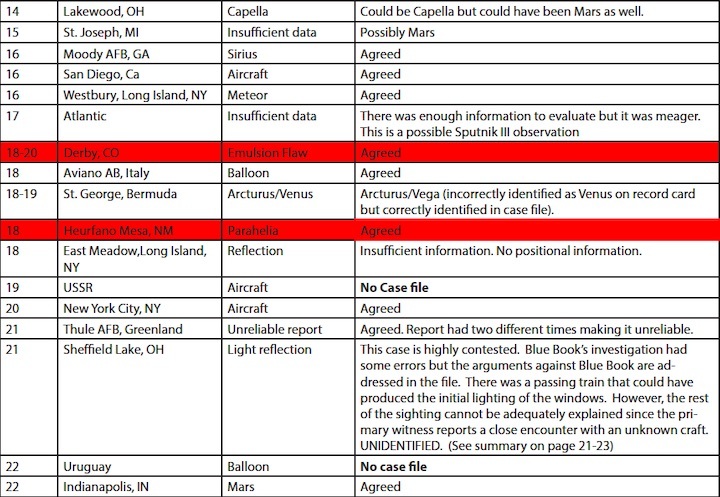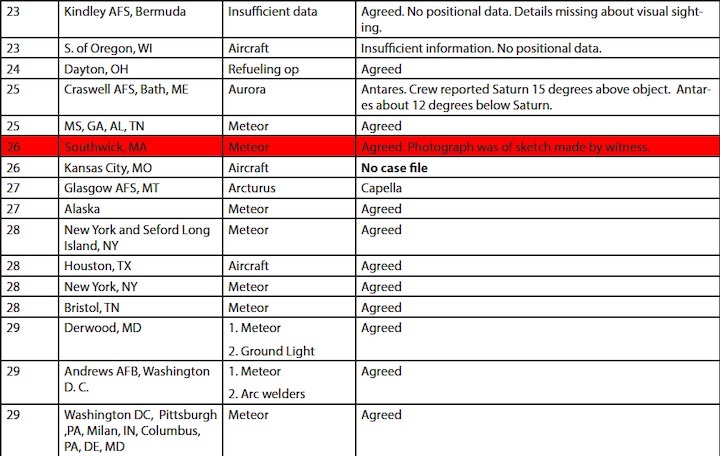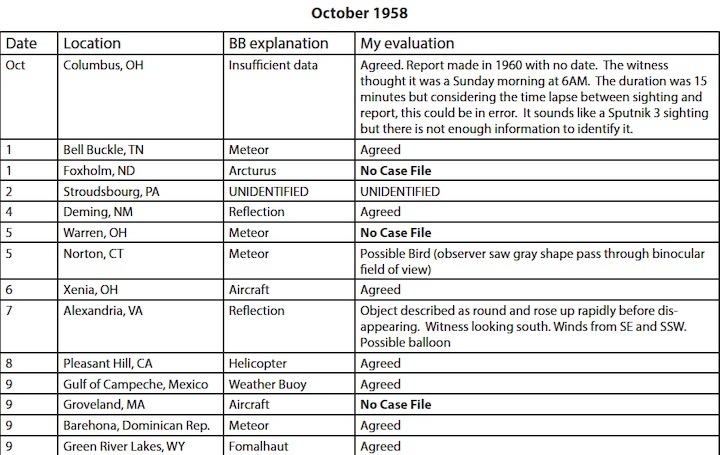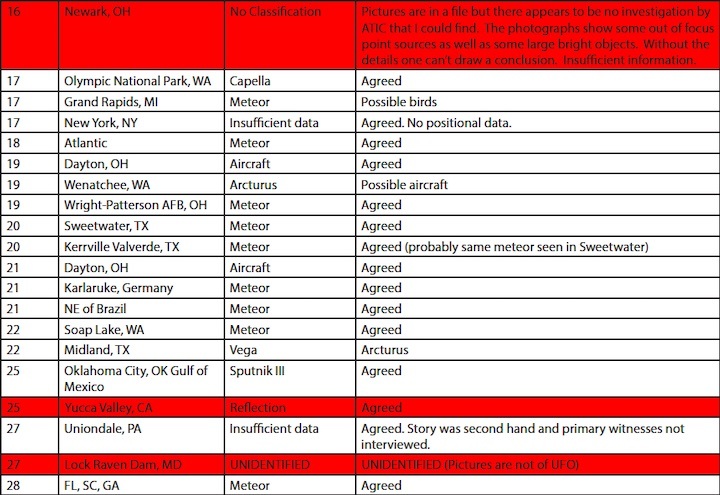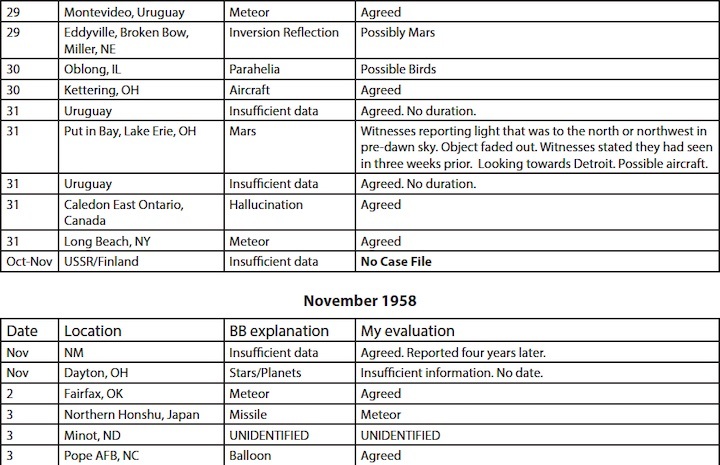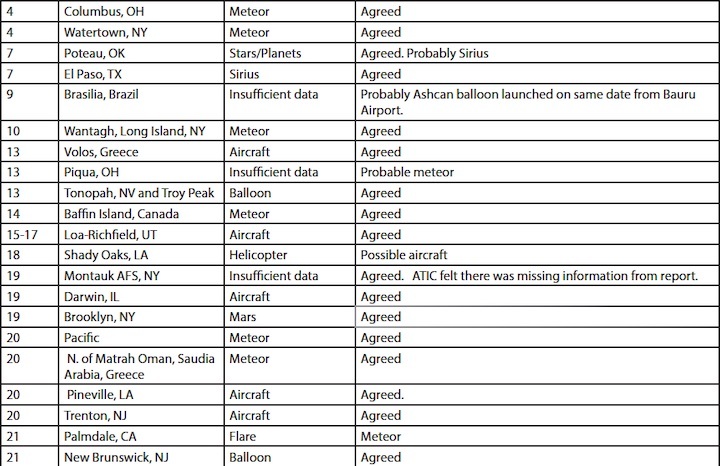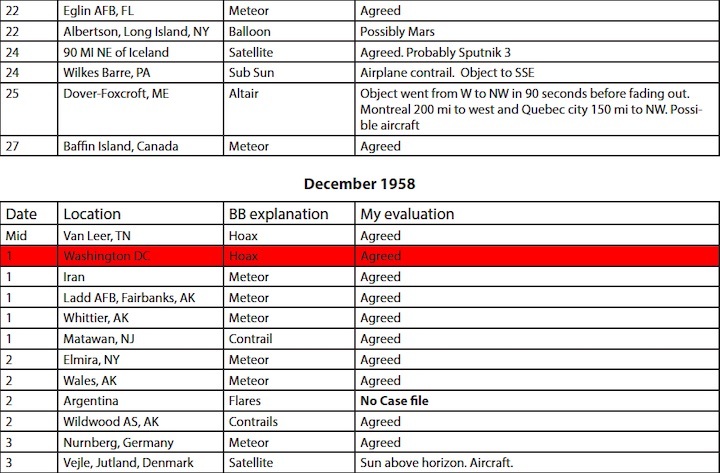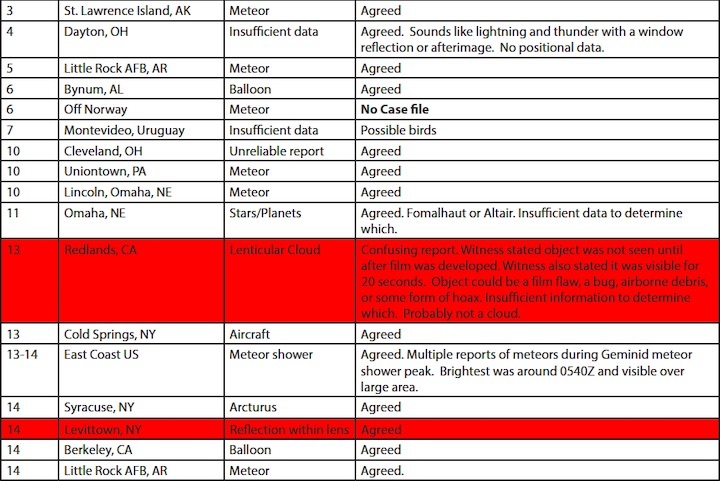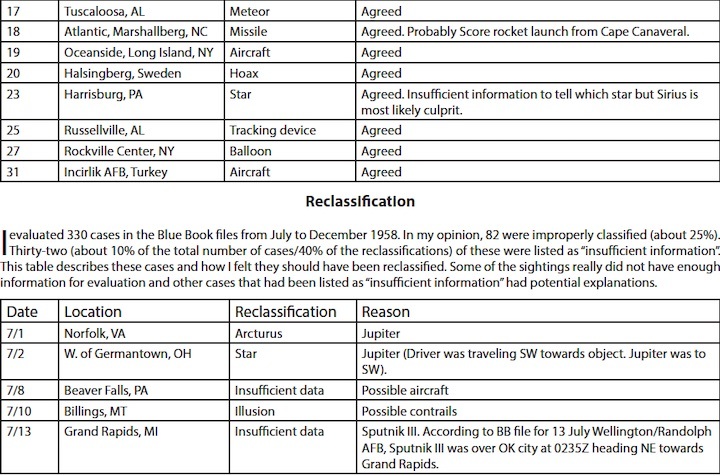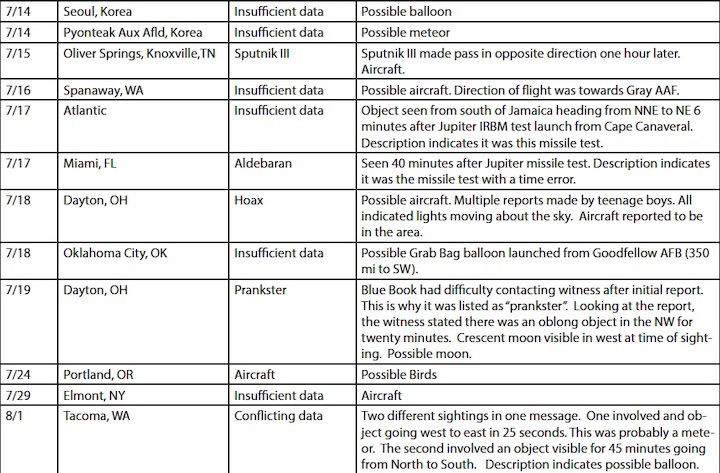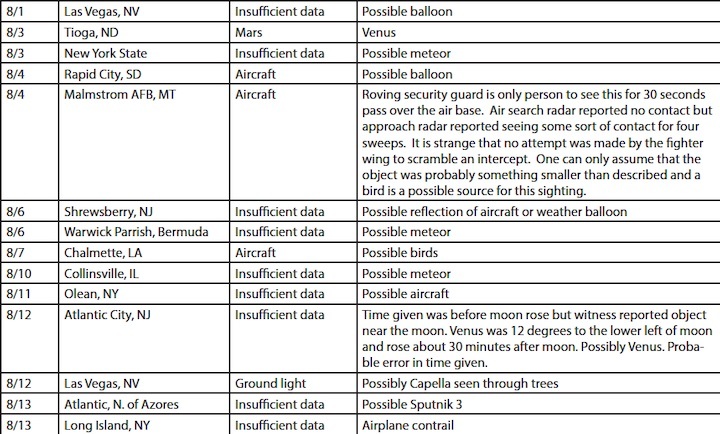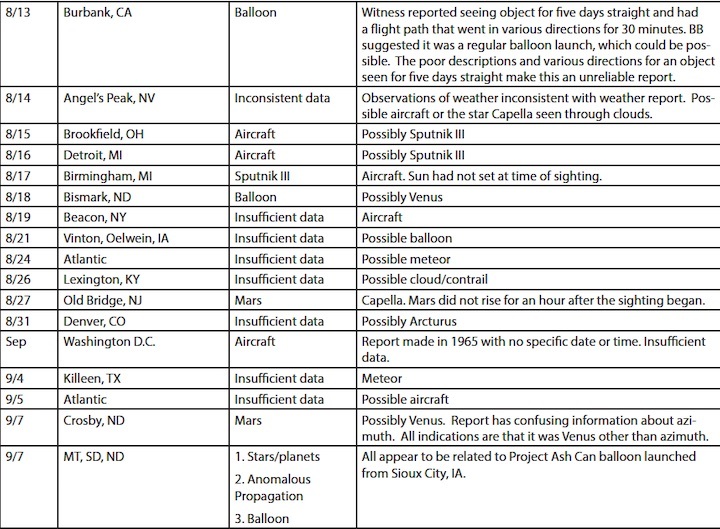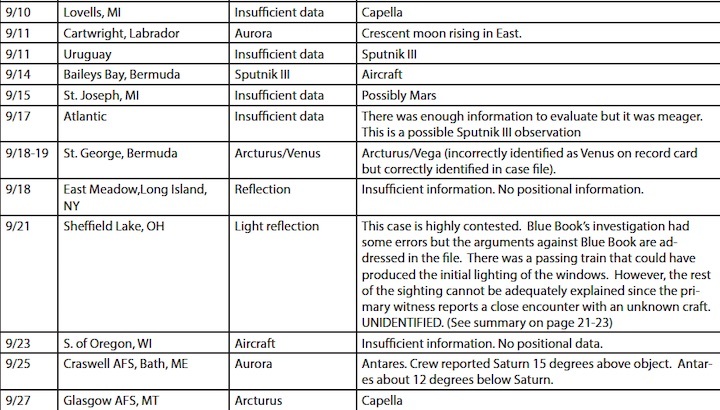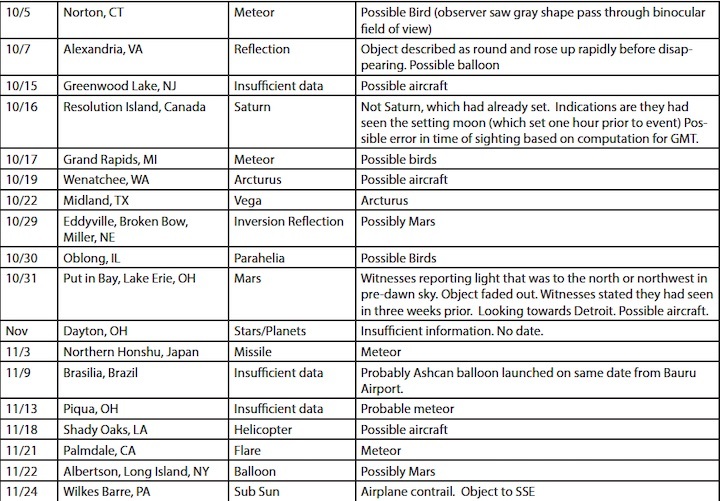 Summary
I was very surprised at the large number of sightings during this period and the number that needed reclassification. Identifying Sputnik 3 was difficult as the Two-Line Elements (TLE) I had for 1958 were shortly after launch. I checked the TLE against the news media reports and Blue Book files to see how well they matched and discovered that my two programs (Heavensat and Orbitron) were sometimes off as much as 30 minutes. This made classifications difficult and I had to rely heavily on the predictions I found in the newspaper archive. When I had no predictions, I ran the programs and, if it was close (considering the fact that the time of the sighting could be off as well), I decided to classify it as possibly Sputnik III.
I continue to be disappointed in the Blue Book explanations that use terms like "Mirage", "Reflection", "Illusion", or "Inversion". To me, they are poor choices and seem to be an explanation of last resort. I only agree with these explanations when it appears there is good reason to do so.
As far as Major/Lt.Col. Friend's leadership, there seemed to be little in the way of his involvement at this point. Perhaps in 1959, he will make his presence felt.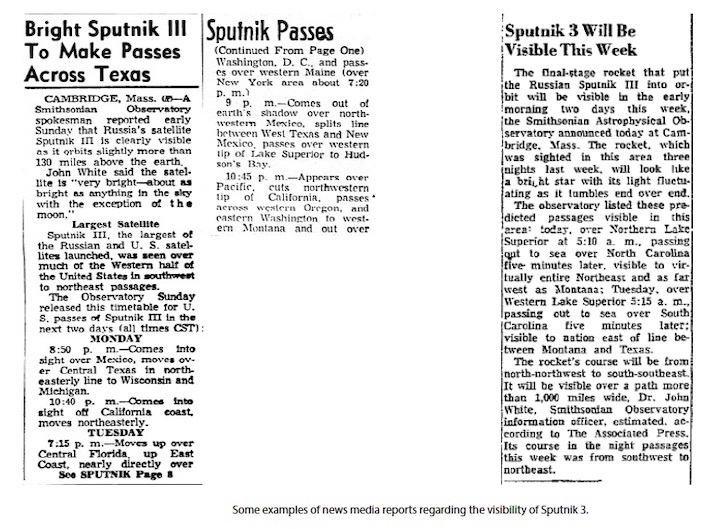 Quelle: SUNlite 1/2020
499 Views