10.09.2020
SpaceX's 13th Starlink launch set hours before next ULA Delta IV Heavy attempt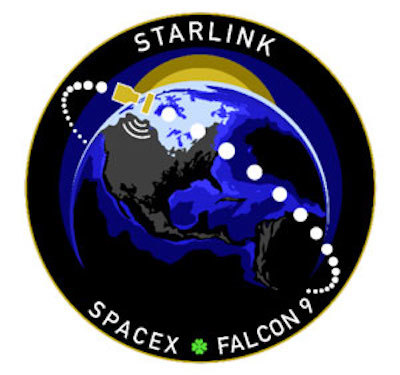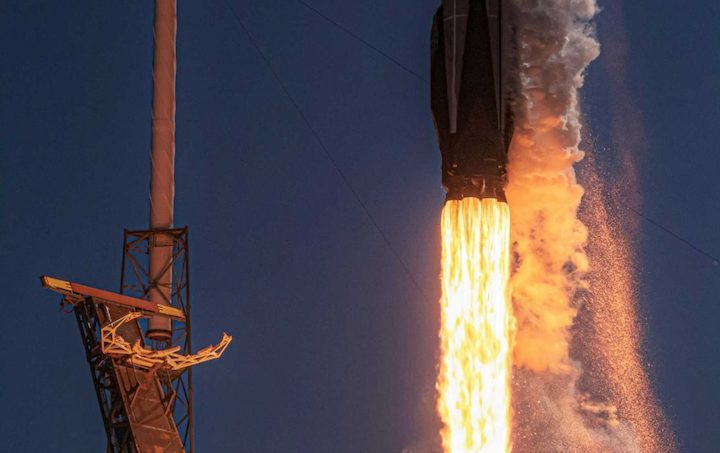 SpaceX and ULA's next launch attempts have coincidentally wound up scheduled within hours of each other for the second time this month.
The date for SpaceX's thirteenth Starlink – and 12th Starlink v1.0 – launch appeared to solidify earlier this week, pointing towards a T-0 of 2:17 pm EDT (UTC-4) on Thursday, September 17th. Almost simultaneously, after suffering a rare abort after engine ignition, the United Launch Alliance (ULA) has scheduled the fifth-to-last Delta IV Heavy rocket's third launch attempt no earlier than (NET) 12:30 am EDT on September 18th.
In the 11 days since ULA's second Delta IV Heavy launch abort, SpaceX has successfully completed two orbital Falcon 9 launches, placing the Argentinian SAOCOM 1B Earth observation spacecraft and 60 new Starlink satellites in orbit. Now, as ULA works to repair Delta IV Heavy for its third NROL-44 launch attempt, SpaceX is gearing up for its third launch – Starlink-12.
In Delta IV Heavy's defense, the rocket was never designed with ease of operations in mind, and it launches so infrequently that it's relatively normal for myriad launch pad and flight hardware issues to crop during each launch campaign. SpaceX suffers from its own technical challenges and launch delays on occasion but always intended for Falcon 9 to be a relatively simple and easy-to-launch rocket. Thanks to its industry-leading launch cadence, Falcon 9 and its two East Coast launch pads have so much collective operational experience and optimization that Delta IV-style surprises are a rarity.
Falcon 9 and Heavy boosters are also designed to be reusable and with the expectation that they will be static fired at least twice before their first launch. Due to a wide range of design decisions, Delta IV rockets can only attempt engine ignition once before major inspections, repairs, and part replacements are required. With three boosters, ULA's NROL-44 Delta IV Heavy thus required substantial hands-on work after its post-ignition August 29th abort.
This time around, a different Falcon 9 rocket with an entirely new batch of Starlink satellites is luckily in front of Delta IV Heavy, hopefully meaning that SpaceX will be able to launch before getting bogged down again by additional ULA-side delays. According to Next Spaceflight, Falcon 9 booster B1058 is assigned to Starlink-12, representing a turnaround of 59 days from its last launch.
If the launch goes according to plan and all 60 (possibly a few less if the mission includes rideshare payloads) new Starlnk satellites are healthy, SpaceX could be just two more Starlink launches away from a constellation that is ready to support its first public internet service beta tests. Starlink v1.0 L14 is currently scheduled to launch sometime in October, meaning that SpaceX could kick off public beta tests as early as November.
Quelle: TESLARATI
----
Update: 15.09.2020
.
Weather OK for next SpaceX Starlink launch from Kennedy Space Center
Get ready to rumble Thursday afternoon.
Aerospace company SpaceX is targeting to launch its 13th batch of Starlink communication satellites atop its Falcon 9 rocket no earlier than 2:17 p.m. Thursday from Kennedy Space Center pad 39A.
Weather is currently 60% "go" for the Thursday attempt with the primary concern being rain showers and thunderstorms, according to the 45th Weather Squadron.
"The remnants of (Hurricane) Sally will turn towards the east and move slowly through central Alabama and Georgia Wednesday and Thursday, bringing significant clouds and moisture into northern Florida,' according to the 45th Weather Squadron. "The primary launch weather concerns for a Thursday afternoon attempt are the Cumulus and Anvil cloud rules associated with the afternoon convection and the added moisture and instability from Sally."
In the event of a delay, weather drops to 40% "go" for a Friday attempt due to Hurricane Sally moving eastward and bringing more storms to the Space Coast.
Upon success of this mission, SpaceX will have close to 800 Starlink satellites in low-Earth orbit, a significant step as the aerospace company aims to begin public beta testing in North America for the internet constellation later this year.
The ultimate goal is to have tens of thousands of Starlinks providing internet connection to those living in rural, underserved communities around the world, and to also help fund CEO Elon Musk's dream of sending humans to live on Mars.
Pending a successful launch on Thursday, United Launch Alliance may attempt to launch its Delta IV Heavy rocket Friday morning from Cape Canaveral Air Force Station Launch Complex 37.
Two earlier attempts were tried last month but were forced to scrub due to technical issues.
CEO Tory Bruno said last week via Twitter teams found the root problem and were working to resolve it with a new launch date set no earlier than Sept. 18.
Quelle: Florida Today
----
Update: 17.09.2020
.
Weather 60% Go for Thursday Starlink Launch from FL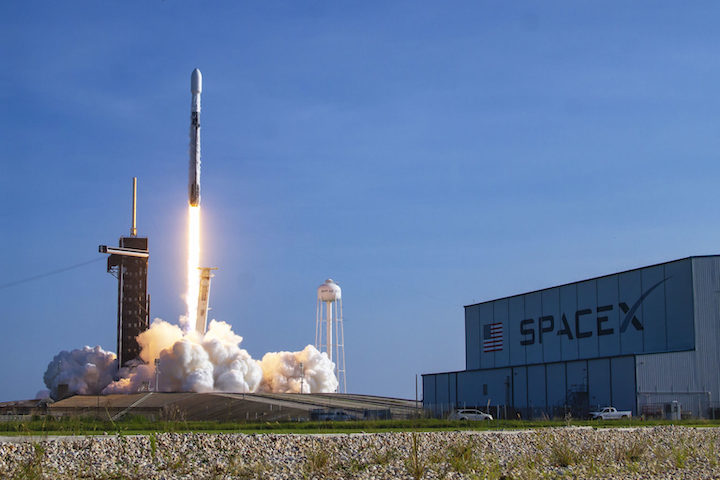 SpaceX aims to launch a flight-proven Falcon 9 core for the third time in a single calendar year as early as Thursday, as it seeks to deliver another 60-strong batch of Starlink internet communications satellites into low-Earth orbit. Liftoff of the history-making B1058 core—which first saw service to loft the Demo-2 flight of Crew Dragon and kick off "Bob and Doug's Excellent Adventure" on 30 May, then launched South Korea's ANASIS-II military communications satellite seven weeks later on 20 July—is targeted from historic Pad 39A at the Kennedy Space Center (KSC) no sooner than 2:19 p.m. EDT Thursday.
If it flies on time, B1058 will clock its third launch in just 110 days and will become the fourth Falcon 9 to have logged as many as three missions in 2020.
Quelle: AS
+++
Update: 20.05 MESZ
.
Standing down from today's Starlink launch due to recovery issue; vehicle and payload remain healthy. Next launch opportunity is tomorrow, September 18 at 1:57 p.m. EDT, but we are keeping an eye on weather
Quelle: SpaceX
----
Update: 20.09.2020
.
Next SpaceX launch will wait for improved ocean conditions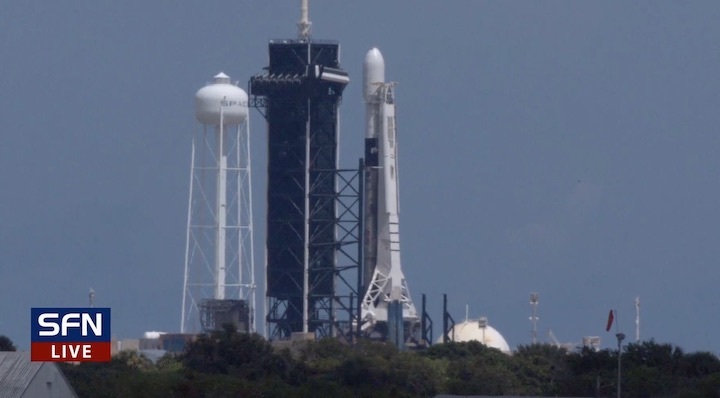 The launch of SpaceX's next 60 Starlink satellites will wait for better weather and sea conditions after currents were too strong for the company's rocket landing platform to hold position in the Atlantic Ocean for a launch attempt Thursday.
After scrubbing Thursday's launch attempt, SpaceX initially said it might try again to launch the mission Friday afternoon.
But the launch company announced Thursday night that it would not proceed with a countdown Friday. It could take several days for conditions to improve enough to allow SpaceX to proceed with the launch of a Falcon 9 rocket from pad 39A at the Kennedy Space Center in Florida, the company said.
SpaceX's drone ship "Just Read the Instructions" was dispatched to a point nearly 400 miles (630 kilometers) northeast of Cape Canaveral for landing of the Falcon 9's first stage booster. The reusable rocket is designed to be recovered and reused.
Elon Musk, SpaceX's founder and CEO, said the current at the landing site in the Atlantic Ocean — roughly due east of Charleston, South Carolina — was too strong for the drone ship to hold station. He tweeted that underwater control thrusters will be upgraded for future missions.
Several tropical weather systems are moving across the Atlantic, including Hurricane Teddy in the central Atlantic Ocean and the remnants of Hurricane Sally off the U.S. East Coast.
SpaceX's two drone ships are each about the size of a football field, and are designed to hold position while the Falcon 9's first stage descends to a pinpoint touchdown with a series of braking maneuvers using rocket thrust. The mobile platforms, converted from barges, are emblazoned with a bullseye and a stylized "X" to mark the landing target.
Recovering and reusing rockets is crucial to SpaceX's model of budget launch costs, and is key to maintaining the company's fast-paced launch cadence. The mission that was originally scheduled to take off Thursday will carry 60 more satellites into orbit for SpaceX's Starlink broadband Internet network.
SpaceX has previously gone ahead with missions despite poor weather in the offshore recovery area that could risk the booster's landing. With reusability now ingrained in the company's launch schedule, recovery is becoming more important.
SpaceX has launched 16 Falcon 9 flights so far this year, and the company is on track to launch more missions in 2020 than in any previous year. The company's record for launches in a single year is 21 missions, which SpaceX achieved in 2018.
Only two of those missions have launched with newly-built first stages. The rest have launched with previously-flown boosters.
SpaceX plans to launch at least two more brand new Falcon 9 boosters in the coming months. Those are assigned to launch a GPS navigation satellite for the U.S. Space Force on Sept. 30 and a Crew Dragon capsule with four astronauts on Oct. 23.
The boosters on those missions will also be recovered on offshore drone ships and reused. SpaceX has two operational drone ships based at Port Canaveral, Florida, to support rocket landings.
Launches with heavy payloads, or missions targeting high-energy orbits, use too much of the Falcon 9's propellant for the rocket's first stage to reverse course and land back at Cape Canaveral. Most of SpaceX's recent Falcon 9 launches have required drone ship landings for the first stage.
SpaceX has at least six more Falcon 9 missions scheduled to launch this year for the company's customers. They include the GPS navigation satellite launch Sept. 30 from pad 40 at Cape Canaveral Air Force Station, followed by the Crew Dragon launch to the International Space Station on Oct. 23 from pad 39A.
The company's Cape Canaveral launch schedule for the rest of 2020 also includes a Dragon cargo mission set for launch to the space station Nov. 15, the Turksat 5A communications satellite scheduled for liftoff no earlier than Nov. 30, and a rideshare mission with dozens of small satellites set to go Dec. 16.
In addition to the missions from Florida, SpaceX plans to launch the Sentinel-6 Michael Freilich oceanography satellite Nov. 10 aboard a Falcon 9 rocket from Vandenberg Air Force Base in California. The oceanography satellite is a joint project between NASA, NOAA, the European Space Agency, the French space agency CNES, and the European weather satellite agency Eumetsat.
In between the missions for external customers, SpaceX will continue launching groups of Starlink satellites on flights every few weeks. SpaceX has launched more than 700 Starlink satellites to date, and the company plans to deploy 1,440 spacecraft to complete the first generation of the Starlink network to provide Internet service to most of the world's populated regions.
Quelle: SN
----
Update: 24.09.2020
.
SpaceX's 12th Starlink v1.0 mission and 13th Starlink launch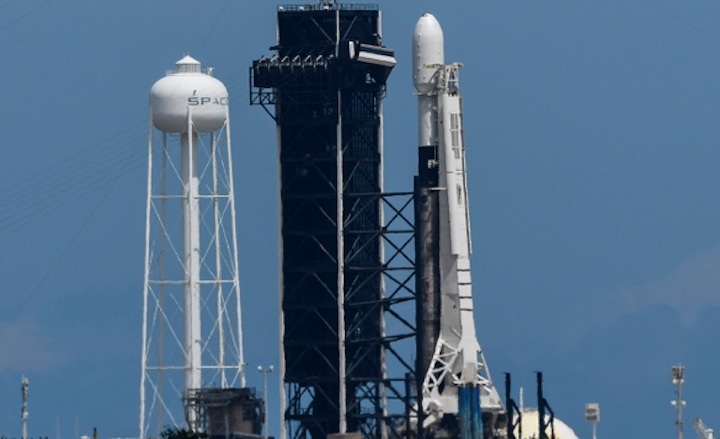 After delays due to inclement conditions in the drone ship's Atlantic Ocean recovery zone, SpaceX appears to be on target for a 10:33 a.m. Sunday liftoff of its next Starlink mission.
After liftoff from Kennedy Space Center's pad 39A, the rocket's second stage will boost 60 of the internet-beaming satellites to low-Earth orbit while the first stage targets an autonomous drone ship landing. It should return to Port Canaveral a few days later.
The mission will boost SpaceX's broadband constellation to about 750 spacecraft.
Quelle: Florida Today
----
Update: 25.09.2020
.
Space Force: Weather OK for SpaceX's Starlink launch from Kennedy Space Center
Update: This launch has been delayed to 10:22 a.m. Monday, Sept. 28, due to a previous launch (Delta IV Heavy) pushing its date. The story below has been reflected to update the new window.
Weather conditions should be mostly favorable for SpaceX's next launch from Kennedy Space Center with 60 internet-beaming satellites, the Space Force said Friday.
If schedules and weather hold, a 230-foot Falcon 9 rocket will face 80% "go" conditions for the planned 10:22 a.m. Monday liftoff from pad 39A. Cumulus clouds and possible showers were noted by forecasters as their primary concerns.
"The remnants of what once was Tropical Storm Beta will move through the southeastern U.S. the next few days, bringing a surge of moisture across Florida," the 45th Weather Squadron said. "The sea breeze is expected to be moving inland very close in time to the primary launch window."
If the mission has to delay to Tuesday morning due to weather or technical issues, conditions would drop to 60% "go" and the launch time would shift back to around 10 a.m.
After liftoff, the rocket's first stage will target a drone ship landing in the Atlantic Ocean as long as at-sea conditions are favorable. If seas are too rough, the ship could have difficulties holding its position, forcing SpaceX to scrub the mission altogether.
Monday's flight will mark SpaceX's 13th launch of a Starlink payload, which is part of the company's overall effort to deliver internet connectivity from space. Once deployed from the second stage, SpaceX will have launched roughly 780 satellites, though some have since de-orbited and burned up in the atmosphere as planned.
But before Falcon 9 can fly, a United Launch Alliance Delta IV Heavy rocket has to clear the area first. That three-core, 235-foot rocket is slated to launch from Cape Canaveral Air Force Station's Launch Complex 37 with an intelligence-gathering satellite at 12:10 a.m. Sunday.
Then just a few days later on Tuesday, yet another Falcon 9 is slated to launch, this time from the Cape's Launch Complex 40. The 9:55 p.m. liftoff will boost a Global Positioning System satellite to orbit for the Space Force and Air Force.
Quelle: Florida Today
----
Update: 28.09.2020
UPDATE: SpaceX scrubbed its Starlink mission at the last possible second Monday due to thick clouds over pad 39A. The next attempt has not yet been set. A Delta IV Heavy rocket is scheduled as the next launch at 12:02 a.m. Tuesday, followed by a separate Falcon 9 mission at 9:55 p.m. Tuesday.
Quelle: Florida Today
----
Update: 5.10.2020 / 8.20 MESZ
.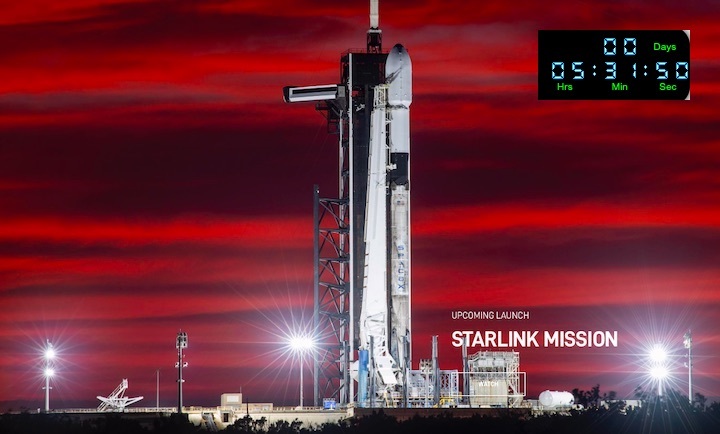 Quelle: SpaceX
----
Update: 6.10.2020
.
Erfolgreicher Start von SpaceX's 12th Starlink v1.0 mission and 13th Starlink launch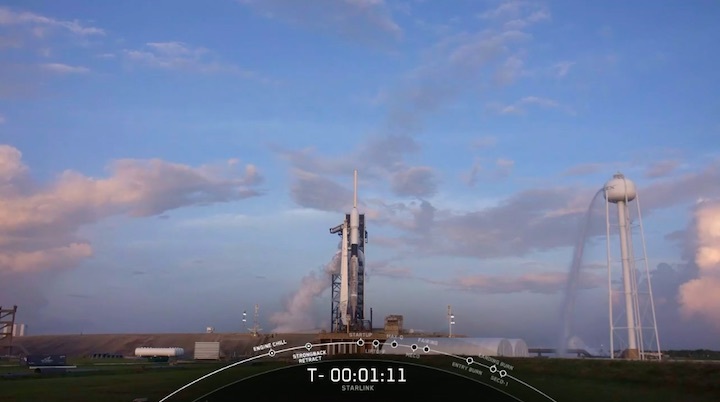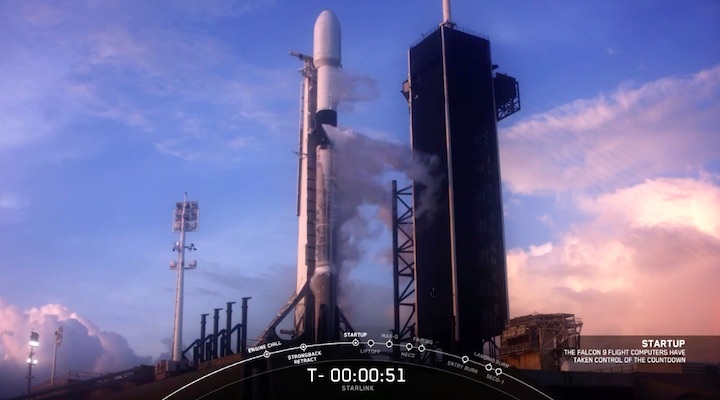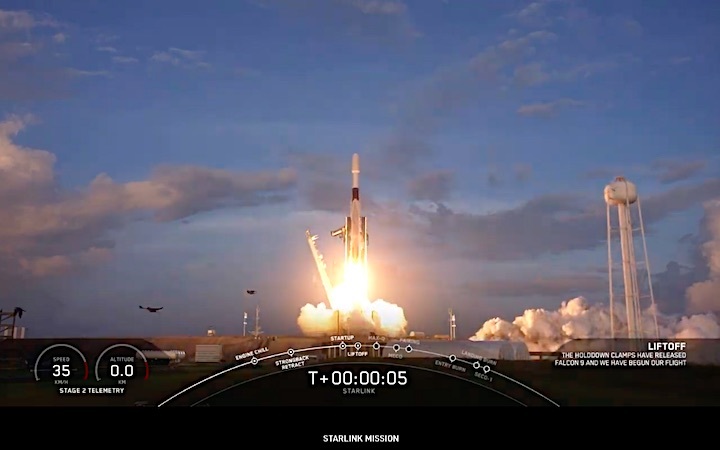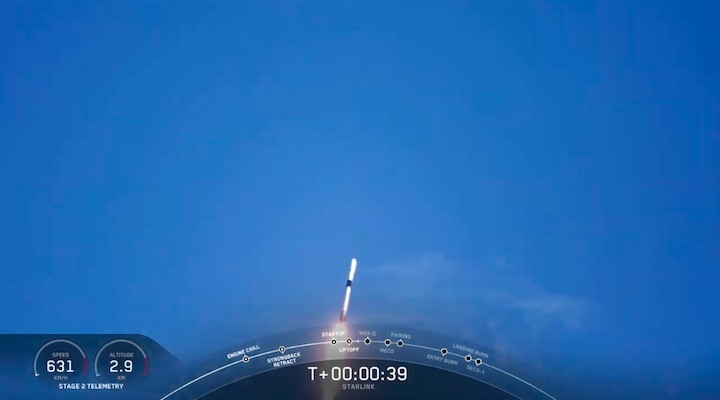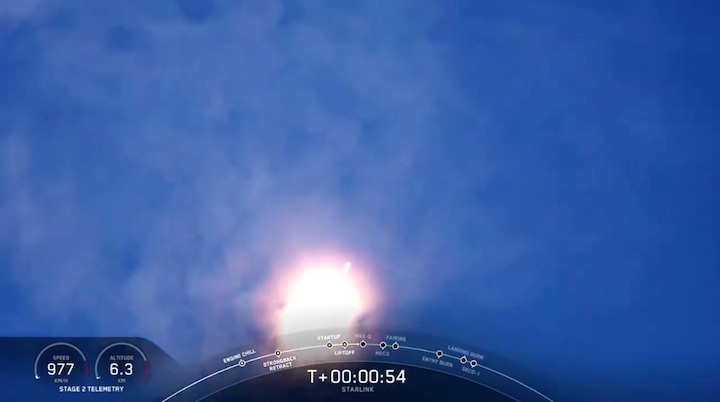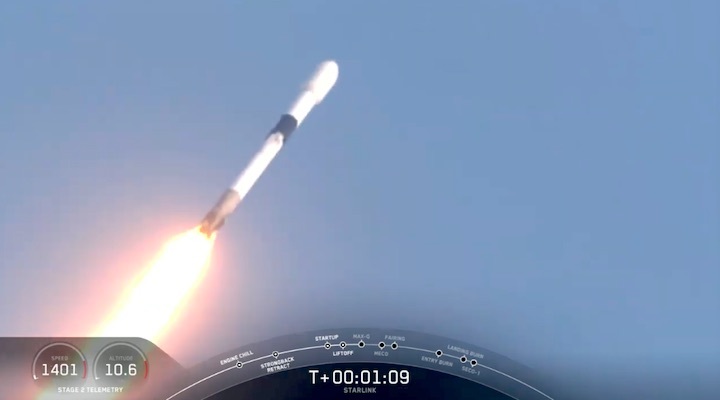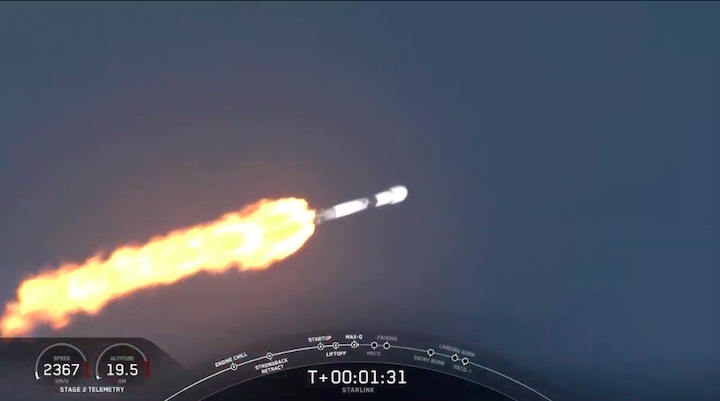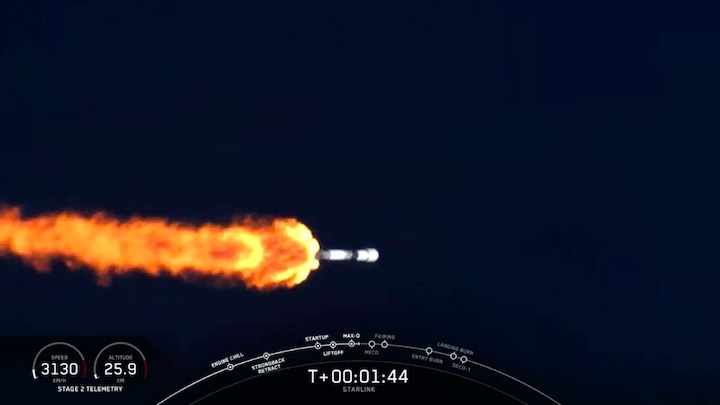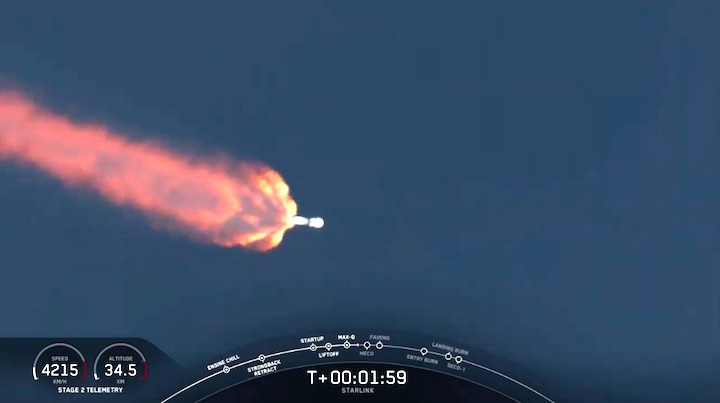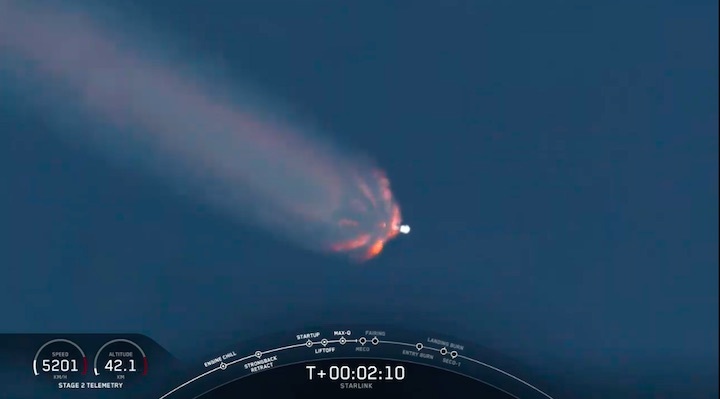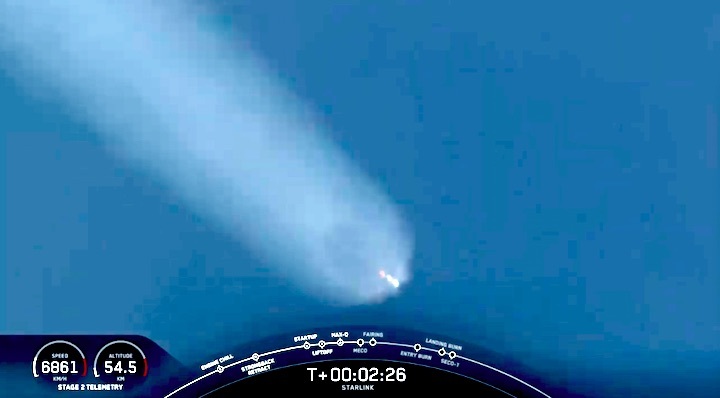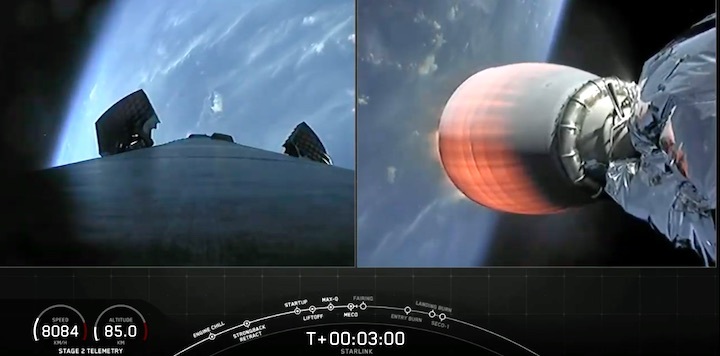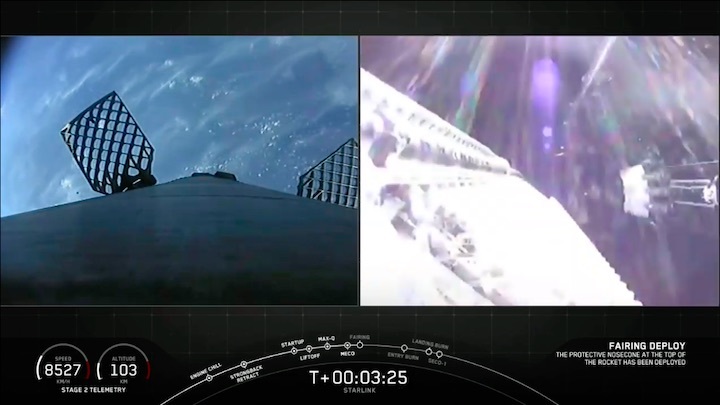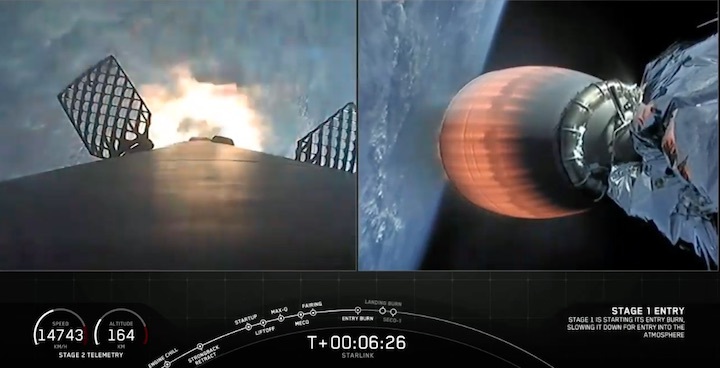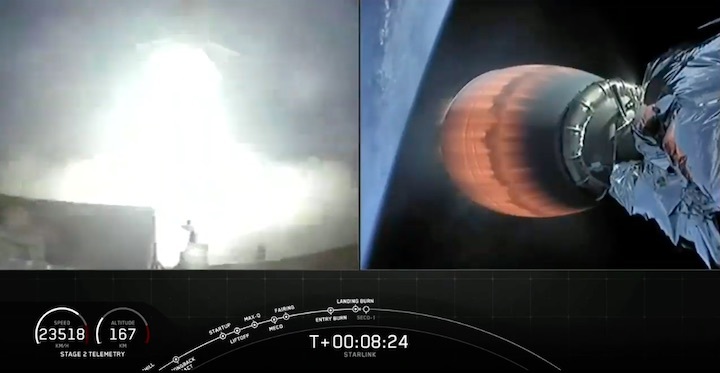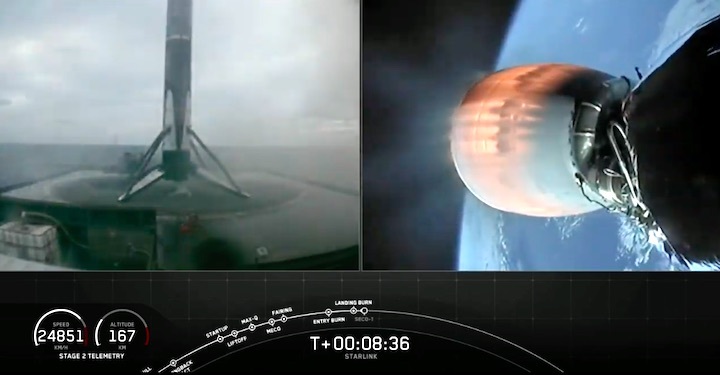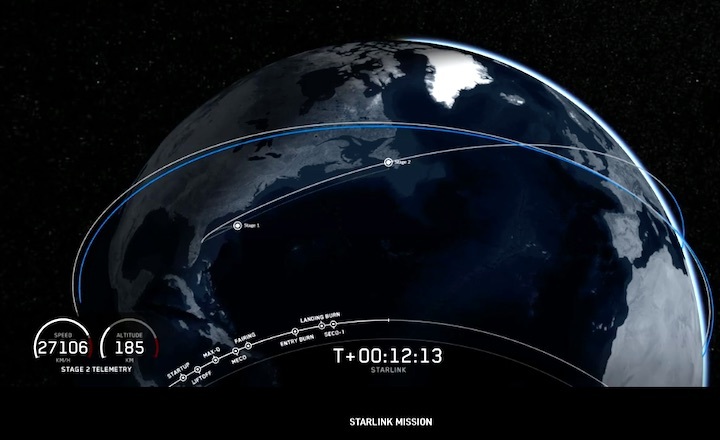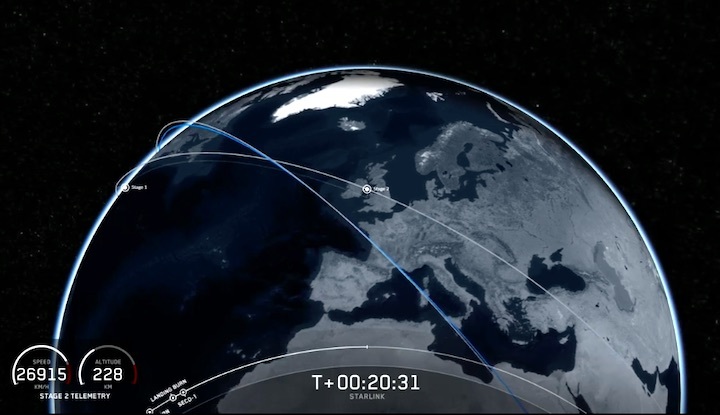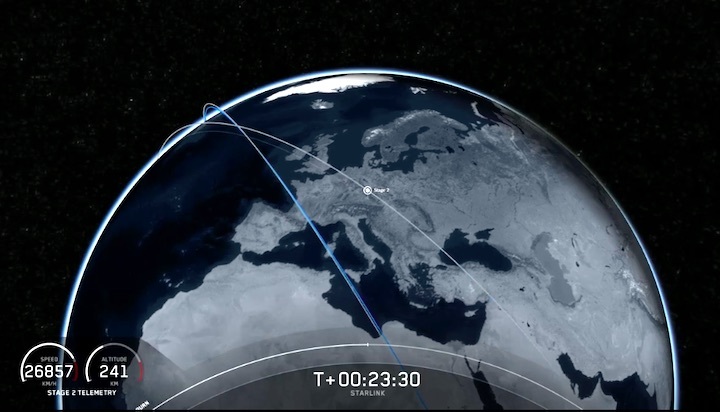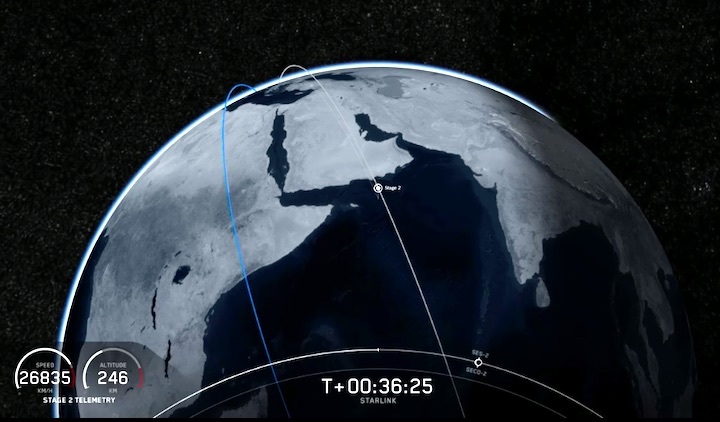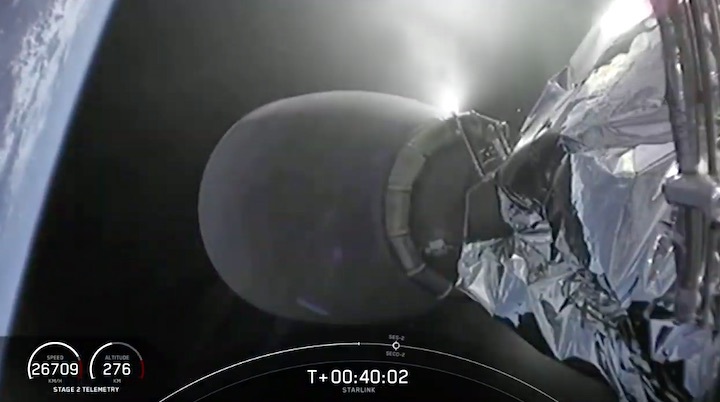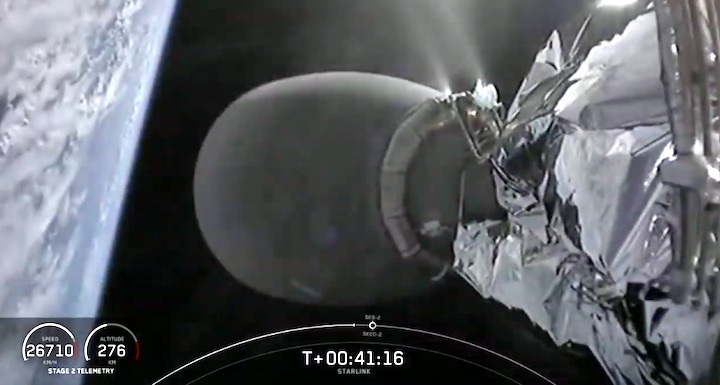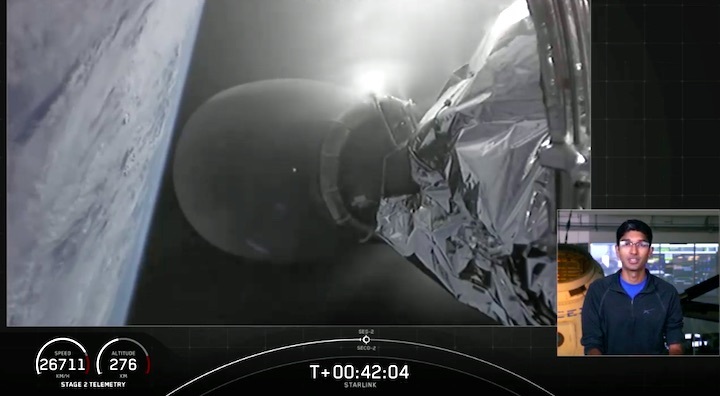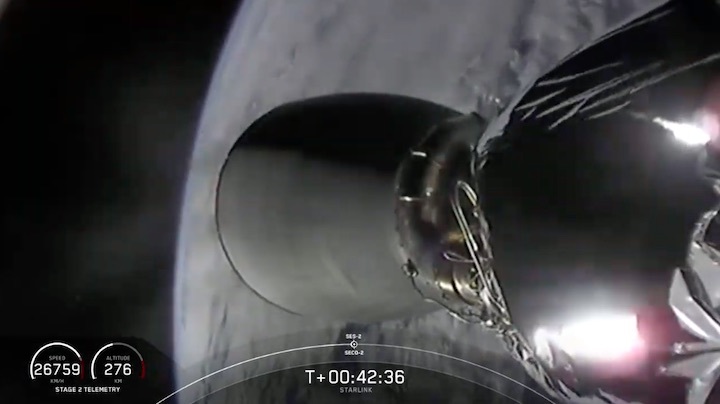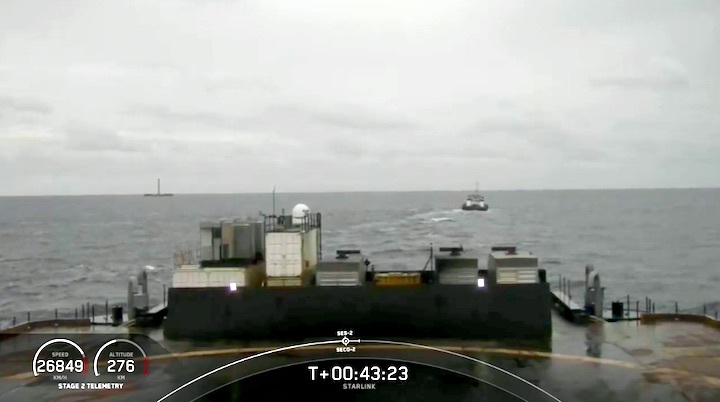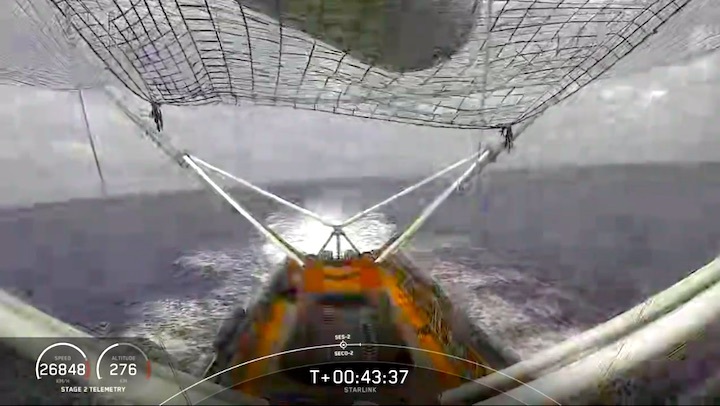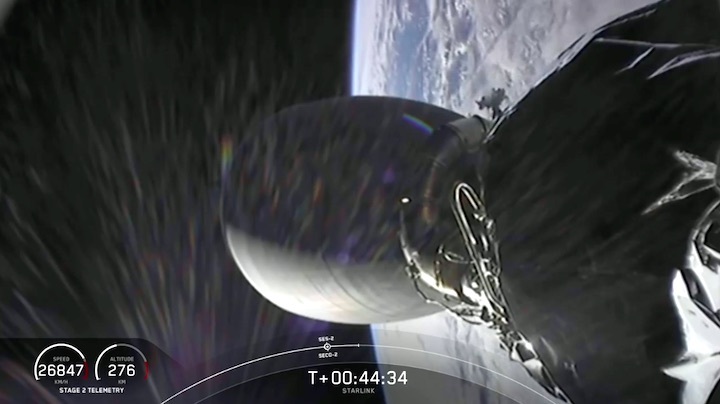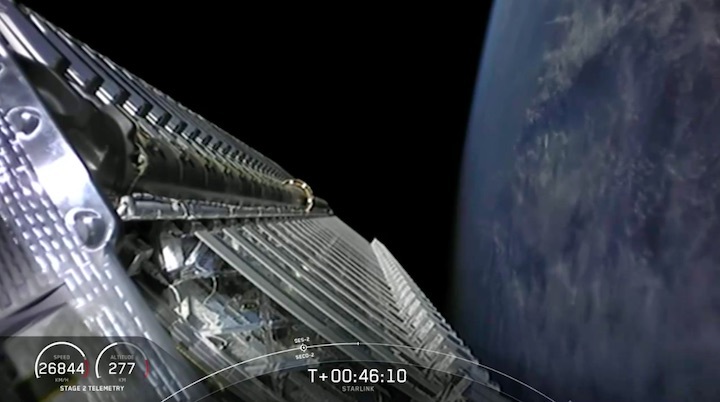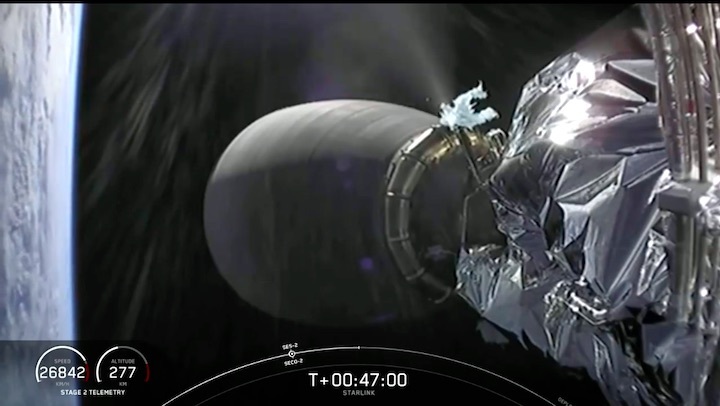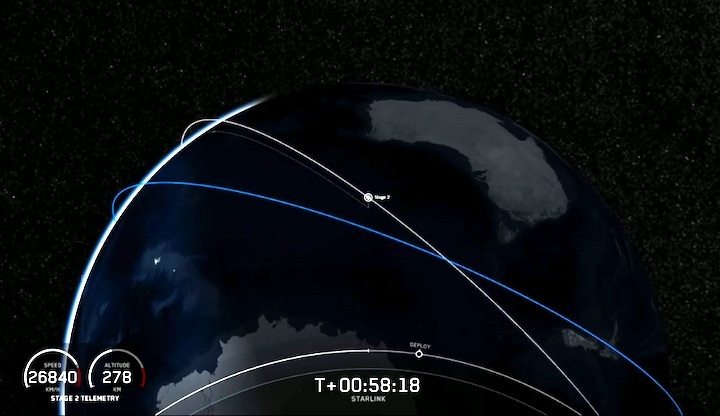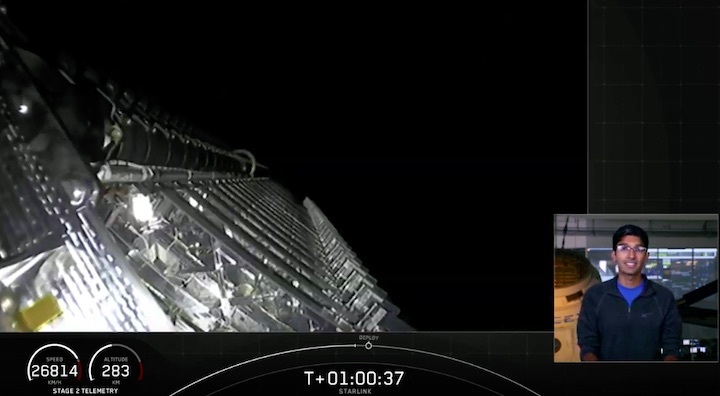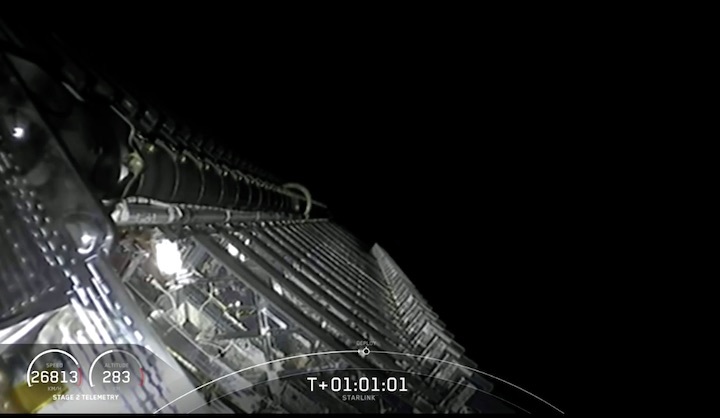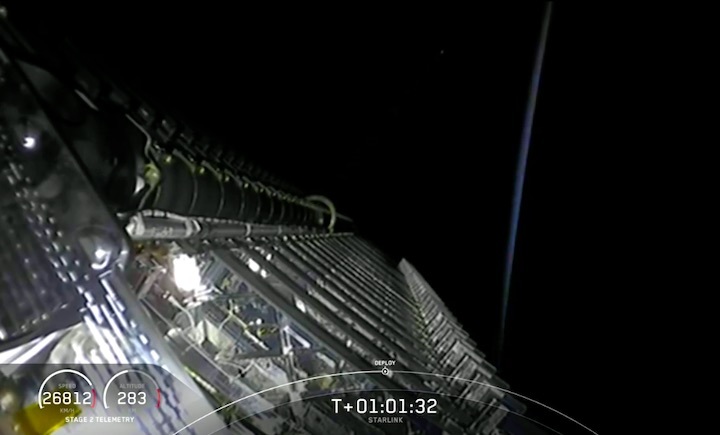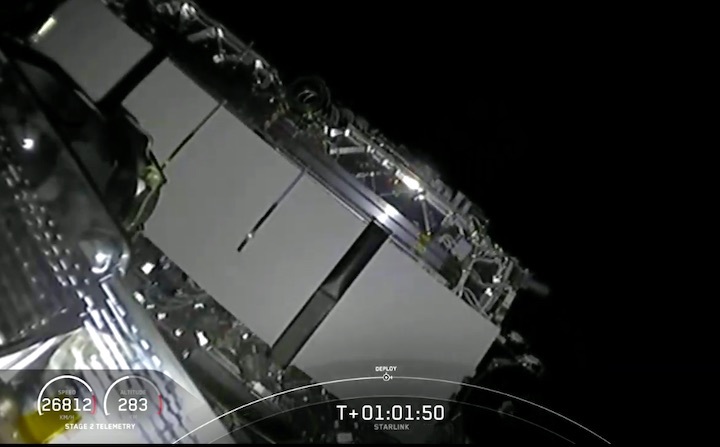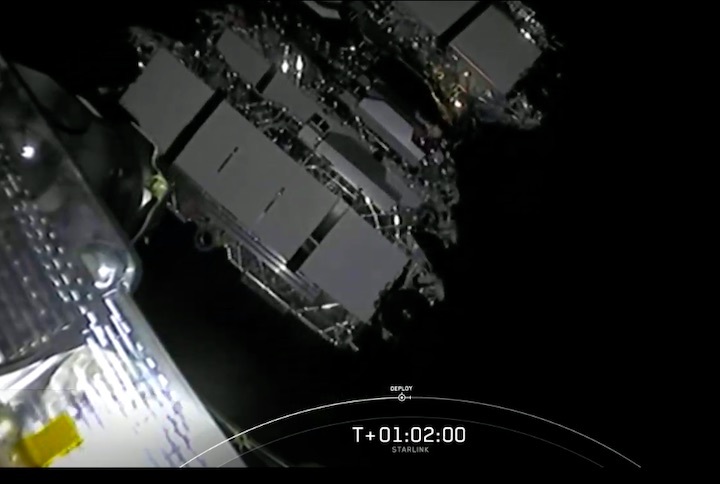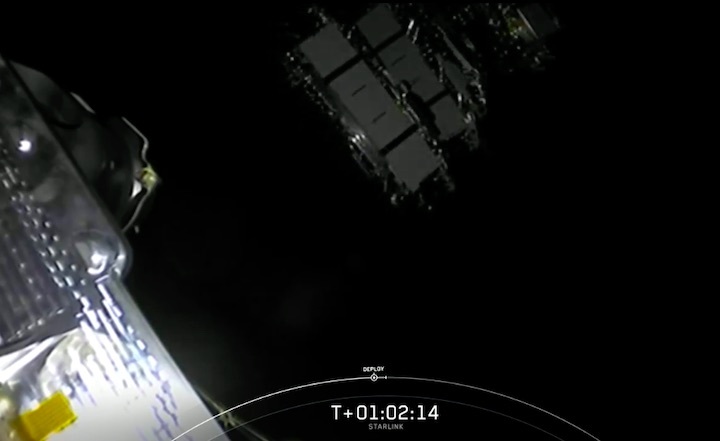 Quelle: SpaceX
2055 Views