29.09.2020
Earlier, such satellites were orbited by the converted missile Rokot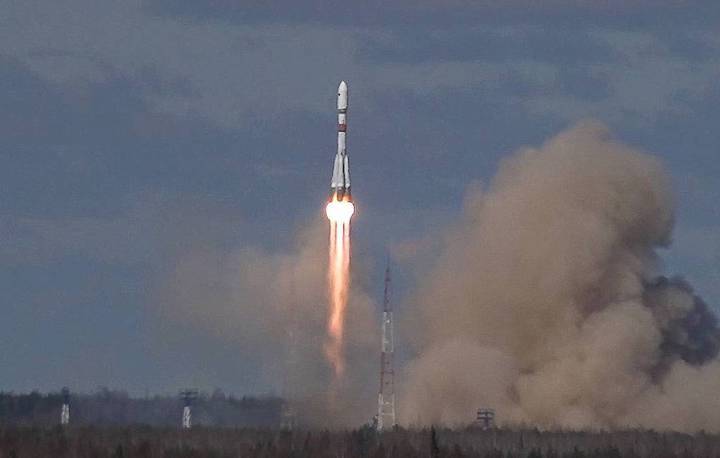 A Soyuz-2.1b rocket carrying three communication satellites Gonets-M and 19 smaller satellites blasted off from the space site Plesetsk on Monday, the Defense Ministry's press service said.
"A delivery vehicle Soyuz-2.1b carrying a cluster of space satellites Gonets-M and a payload of 19 smaller satellites has been launched," the Defense Ministry's news release reads. The rocket blasted off at 14:20 Moscow time.
This is the first launch of Gonets-M satellites this year and the first one carried out by a rocket of the Soyuz-2.1b family. Earlier, such satellites were orbited by the converted missile Rokot.
All pre-launch preparations and the launch itself were normal. The Aerospace Force's ground systems monitored the launch and the rocket's flight, the press service said.
It was the fourth launch of a medium class rocket Soyuz-2 from Plesetsk this year. The previous one was on May 22.
Gonets-M satellites
In September, the CEO of the Reshetnev Information Satellite Systems, Nikolai Testoyedov, told TASS in an interview that two Gonets-M satellites were due to be put in space in 2020: one in September, and the other, in November. A source in the space rocket industry told TASS that the second launch might take place on November 16.
Gonets is Russia's sole low-orbit system of mobile satellite communication, meant for global information exchanges with mobile and stationary facilities and also for creating relay communication channels for various purposes.
Quelle: TASS
254 Views