17.07.2019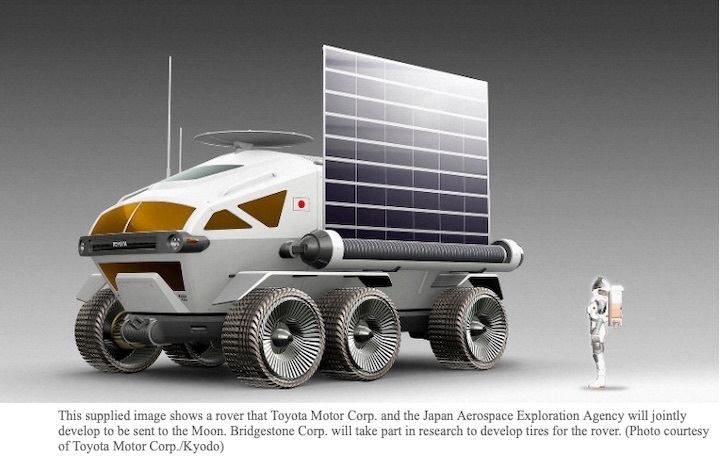 Under the agreement covering the period through March 2022, Toyota and the Japan Aerospace Exploration Agency will develop, manufacture and test a prototype rover capable of running on the surface of the Moon using fuel cell power.
Toyota and JAXA first unveiled the project in March this year. They said the rover would enable astronauts to live inside it for a certain amount of time without wearing space suits, the first such development in the world.
Following testing of the prototype rover, Toyota and JAXA will start designing the actual flight model from 2024, and commence its manufacturing and testing from 2027, they said.
JAXA plans to send the rover to the Moon on an American rocket in 2029 amid growing international competition in lunar exploration.
Quelle: The Mainichi
1479 Views