2.07.2019
The aircraft will depart with a crew of four pilots from the Shuttle Landing Facility.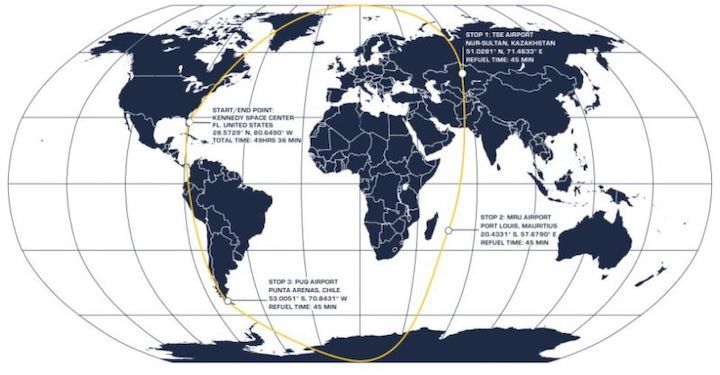 The flight path for One More Orbit's journey around the world.
As a veteran of three spaceflights (including a stint as commander of the International Space Station), former NASA astronaut Terry Virts has orbited the planet more than 3,400 times. Now, Virts said, he'd like the make "one more orbit" around the planet and possibly set a world record in the process.
Virts and the founder of a consultancy business named Action Aviation, Hamish Harding, are leading an effort to travel around planet Earth, via both poles, from July 9 through July 11. The current speed record was set in 2008 when a Bombardier Global Express jet made the journey at an average ground speed of 511mph.
1435 Views