18.01.2019
The first launch of a Soyuz-2 rocket carrying a manned configuration spacecraft is scheduled for September 2019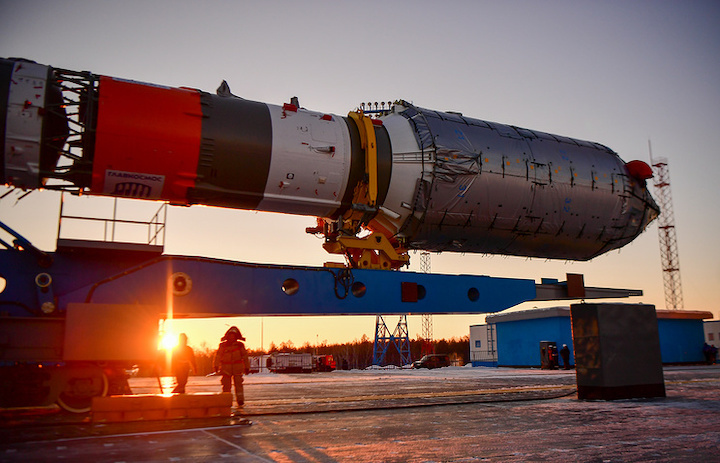 The first launch of a Soyuz-2 rocket carrying a manned configuration spacecraft is scheduled for September 2019, the director of the space rocket center Progress in Samara, Dmitry Baranov, told the media on Thursday.

"We still have four Soyuz-FG rockets in stock. All will be spent in 2019. Also in 2019 we are to put in space a crewless manned configuration spacecraft with the Soyuz-2 rocket. It is a relatively fresh decision. It has not been formalized yet. The process is going on," Baranov said.
The Soyuz-2 rocket would put in space a manned configuration of the spacecraft loaded with cargos like an ordinary transport vehicle.
"This will make it possible to check all systems during the launch and forestall any problems that may exist in theory. This unmanned launch is to take place in September. Then a decision is to be made when a manned launch will follow. The use of Soyuz-2 rockets for manned launches as such is not in question," Baranov said.
According to earlier reports, Roscosmos in 2019 may hold a test launch of the Soyuz MS manned spacecraft with the Soyuz-2.1a digital control system. So far the Soyuz MS spacecraft have been launched with the Soyuz-FG rockets.
Quelle: TASS
2897 Views