20.11.2018
Earlier, reports emerged that NASA astronaut Serena Aunon could have drilled a hole in the hull to terminate her mission ahead of time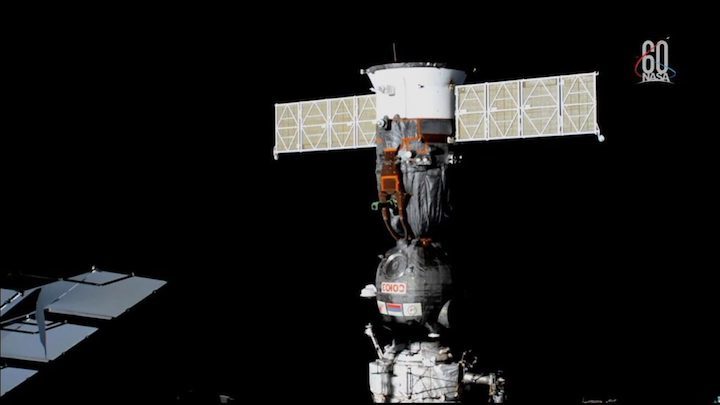 Russia's state space corporation Roscosmos has never accused NASA astronauts of drilling a hole in the hull of the Soyuz MS-09 manned spaceship docked to the International Space Station (ISS), Roscosmos chief Dmitry Rogozin said on Monday.
"We have never accused the Americans of that. It was an unscrupulous interpretation of certain statements and media reports. I categorically deny these allegations as totally untrue," he said.
NASA supports Roscosmos version of Soyuz-FG booster incident
He stressed that Roscosmos and NASA had acted in close contact and coordination to be ready for any developments onboard the ISS, up to possible evacuation of the two crews from the ISS by Russia spaceships in case air loss proved to be dangerous.
"We continue this investigation. The results may probably be ready when the current crew returns from the station, i.e. after December 20," Rogozin said.
A number of media outlets reported earlier that NASA astronaut Serena Aunon, a member of the current crew, could have drilled a hole in the spaceship's hull to terminate her mission ahead of time.
The ISS's current crew are Roscosmos's Sergei Prokopiev, NASA's Serena Aunon-Chancellor and the European Space Agency's Alexander Gerst.
Hole in Soyuz MS-09
On August 30, a drop in air pressure occurred on board the ISS. The crew identified a two-millimeter hole in the hull of the Soyuz MS-09 spacecraft docked to the ISS. In the evening of the same day, it was patched with several layers of epoxy resin. The pressure returned to normal.
Quelle: TASS
2285 Views