11.01.2018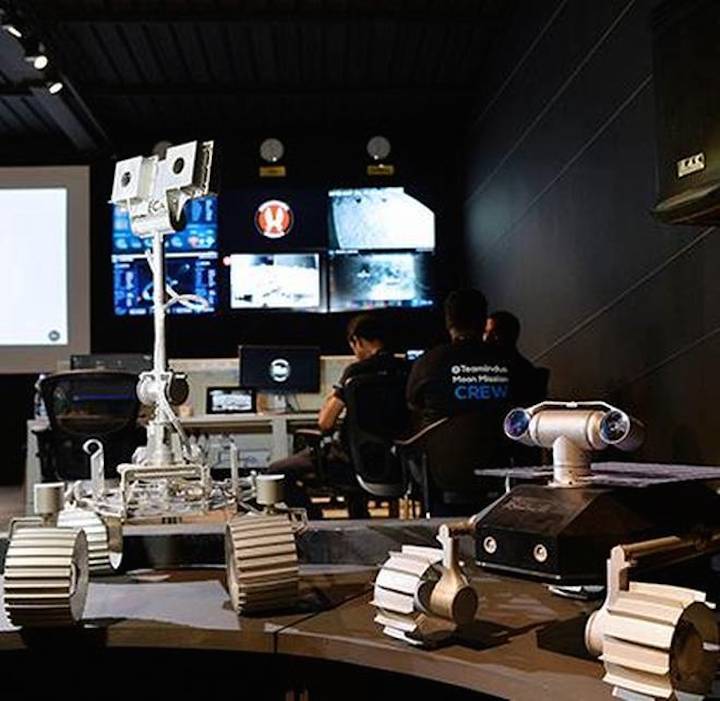 Launch contract with ISRO's business arm Antrix has reportedly been cancelled
An Indian space startup's dream of landing a rover on Moon in March may have got dashed. The launch contract of TeamIndus with ISRO's business arm Antrix Corporation has reportedly been cancelled.
Officials of Antrix and TeamIndus declined to respond to queries about this mission. One ISRO person in the know said it looked like the deal and the launch on the PSLV were off.
Unnamed sum
TeamIndus had booked ISRO's light lift rocket PSLV in December 2016 to launch its spacecraft and signed the deal with Antrix for an unnamed sum. The Bengaluru startup was the lone Indian bid for the $30 million Google Lunar XPrize contest, which stipulates that candidates should raise around 90% of their funds from non-government sources.
A report in news portal, The Ken, said the contract had been cancelled as TeamIndus was short of funds to pay for the launch.
A Japanese co-contestant, spacecraft Hakuto, was also slated to ride with TeamIndus's spacecraft to Moon. Now, it would also be out of the race.
Kiran Mazumdar Shaw, one of the investors in the enterprise, said in a tweet: "Team Indus, the first Indian space startup, drops out of Moon race - most unfortunate but they say they will still try to reach out to launchers outside the country as a last effort."
Official hint
In fact, the first official hint on the fate of the mission came from ISRO Chairman A.S. Kiran Kumar a few weeks ago. He said on a television programme during a recent FICCI meet in Delhi, "There are a lot of challenges [for TeamIndus], both in terms of technology and their constraint in getting the funds they require for it. It is not easy to bridge the gap of building the technology capability needed for an activity such as this. They have much work ahead."
In October, TeamIndus CEO Rahul Narayan said they were raising the second half of the funds needed to complete the mission. And that their lunar mission would cost around $65 million (around Rs. 450 crore). Part of it had come from early investors and promoters, including Nandan Nilekani, Ratan Tata, Kiran Mazumdar Shaw of Biocon, 'big bull' Rakesh Jhunjhunwala and Flipkart's co-founders Sachin Bansal and Binny Bansal.
He also said their spacecraft would have to be launched by March 6-8 "in the worst case."
A person who asked not to be named said TeamIndus had paid one milestone instalment so far. Many approvals were also due from the Central government as the nations are accountable for space missions under the UN space law.
Space industry sources said it would take several months for TeamIndus if it wanted to go to a suitable international launcher for its 600 kg-plus spacecraft and 60 kg lander-rover, apart from matching the technical and procedural requirements.
Globally, there is a big launch gap for boosters that can launch such small spacecraft; and they also need much expertise to put them on a trajectory to Moon. The PSLV flew ISRO's Chandrayaan-1 in 2008.
Quelle: The Hindu
1315 Views