The Long March 5 (Y2) rocket being rolled out at Wenchang Satellite Launch Centre on June 26, 2017. CNS
-
When will Long March 5 (Y3) launch?
While no schedule has been announced, it is likely that the statement means an announcement on the reason for the failure of the second Long March 5 and an outline of new plans will be coming in the near future.
It is understood that the issue was a manufacturing defect affecting one of two YF-77 engines powering the first stage. If officially confirmed, this would mean no major effects such as redesign are required, meaning a relatively swift return to flight.
The third Long March 5 launch was originally intended to send the Chang'e-5 sample return spacecraft to the Moon in late November.
The July launch failure meant a postponement of the mission. Its launch would mark the third phase of a lunar exploration programme conceived in the early 1990s and lifted off 10 years ago with Chang'e-1.
A launch of Long March 5 (Y3) in or around Q2 2018 may mean Chang'e-5 could itself launch around a year from now.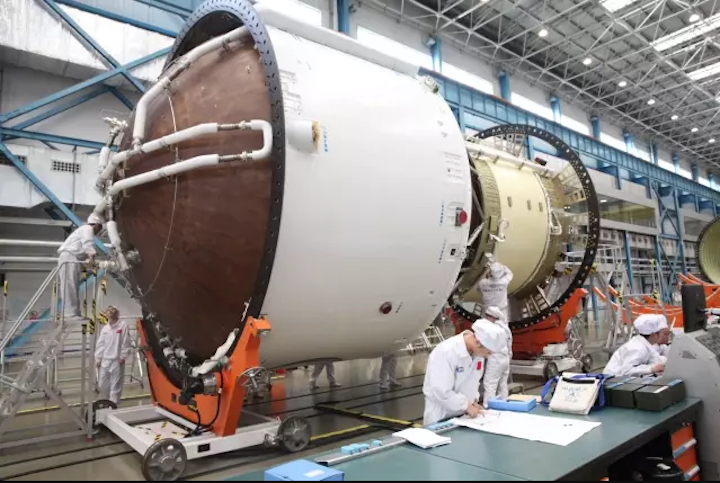 Long March 5 (Y3) components being prepared in Tianjin earlier in 2017. CASC
Quelle: gbtimes