16.10.2017
-
If you were thinking of building a fortress on the moon or conducting military manoeuvres on any "celestial body" for that matter, think again.
Both will be prohibited when the Outer Space and High-altitudes Activities (OSHAA) Act comes into force on December 21.
The new law is just one of a number set to be introduced as New Zealand prepares to become a launchpad to outer space.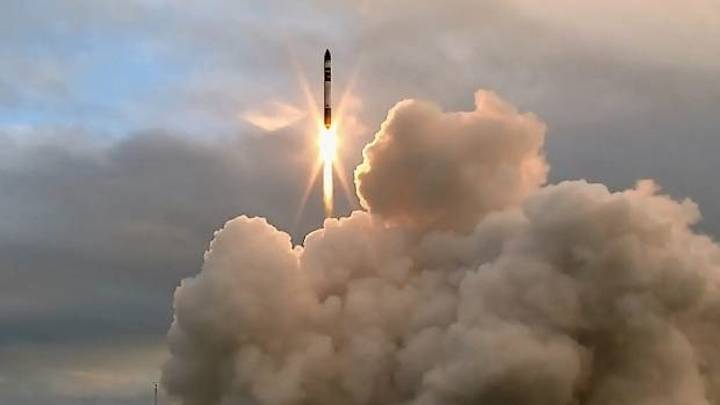 From December, Kiwis will also be outlawed from placing objects carrying nuclear weapons – or other weapons of mass destruction – into orbit, a move that could prevent would-be heroes saving humanity in the event of an apocalyptic asteroid heading for Earth.
New legislation will also allow the government to section off part of a New Zealand launch site for work on US launch vehicles and spacecraft. Kiwis without proper identification in such areas could find themselves detained.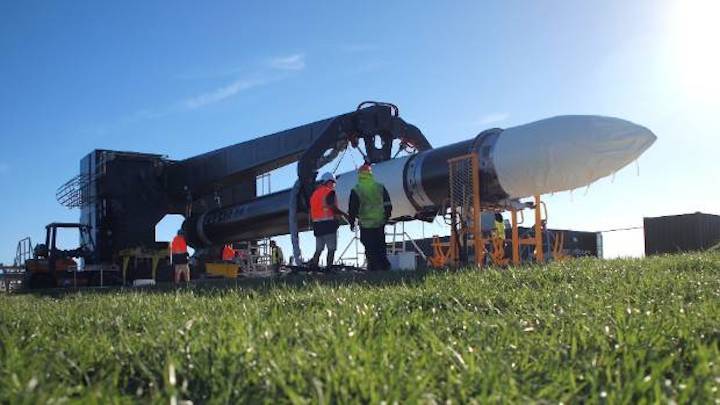 The flurry of activity in space law is entirely down to Rocket Lab, founded by New Zealander Peter Beck. His company aims to get satellites into low orbit using its 17-metre carbon-fibre Electron rockets, at a price of about US$5 million (NZ$7 million) a launch.
Despite a communication issue forcing the company to abort its last test flight in May, Rocket Lab's next launch from the Māhia Peninsular is set for the next couple of months.
Beck insists it will be a test flight – the rocket has been named "Still Testing" – and its main purpose will be to "collect data".
The Electron rocket will be carrying a real cargo of four weather-mapping and ship-tracking satellites from paying customers, making it a commercial flight in all but name and (managed) expectations .
Success, Beck admits, would be to reach orbit and successfully deploy the payloads.
"Of course we want to go all the way, but to put that in context, it usually takes a country and a government a decade to put anything in orbit.
"If we are successful, we will only be the second private company to have done so in history," he says.
Despite claiming a two- to five-year technology advantage over its rival in its rockets, Beck indicates it is New Zealand's uncrowded airspace that could give Rocket Lab its long-term edge.
"We have a great head start but it is not really about the technology, and it's not about the vehicle. The choking point in the market is how frequently a company can launch.
"In order to launch a rocket you have to shut down all the airspace and all the marine space. You try and do that in Florida – it's just a really big deal."
Rocket Lab moved its headquarters to Los Angeles in 2013 to make it easier to raise venture capital, and for marketing and regulatory simplicity. Beck declines to say how much of the private company is still Kiwi-owned.
However, politicians and officials have been moving heaven and earth to assist the firm.
The OSHAA Act – passed in July – will provide a legal framework for space launches.
Rocket Lab will, for a short time, continue to operate under a commercial agreement with the Crown until it transitions to the new licensing regime established by the Act.
SPACE LIABILITY
There is no equivalent of a road user charge, not even to cover the cost of the licensing regime.
The Ministry of Business, Innovation and Employment's (MBIE's) general manager of science and innovation, Peter Crabtree, says licence fees could come later, but they would be a "distraction" now given the economic benefits that should flow from the space launch industry.
There is also the question of who would be responsible if debris from an accident in space, say, shot down the US$35 billion International Space Station – third-party insurance if you like.
That was the scenario depicted in hit space film Gravity.
Crabtree says that under United Nations rules, New Zealand would be liable in all circumstances if damage was caused on the surface of the Earth or to an aircraft in flight, but only if fault was involved should damage occur in space.
"The OSHAA Act will allow the responsible minister to decide on a case-by-case basis when making a licensing decision what insurance requirements the commercial provider needs to meet to be allowed to conduct space activities," Crabtree explains.
But there appears to be no guarantee that will completely eliminate all risks for the public purse.
Neither – at least until Rocket Lab switches to the licensing regime set out in the OOSHA Act – will there be any requirement for third-party insurance for the satellites that it carries once they are in orbit.
Maria Pozza, a space law expert at law firm Lane Neave, says there is "liability in just about anything you do".
"Obviously, undertaking rocket launches and putting payloads in space there are going to be risks."
But she believed the flexible regime the Government had put in place was "very responsible" at the same time as being attractive to space firms.
For now, the eyes of businesspeople, officials and politicians are more on the prize.
ROCKETS OR ONIONS
A study commissioned by MBIE from Wellington consultants Sapere Research Group estimated that the launch industry could contribute between $600 million and $1.5b of "value-add" to the New Zealand economy over a 20-year period.
That is based on the assumption Rocket Lab could be conducting one launch every week.
If Sapere's estimate proves correct, space launches would still be eclipsed by the amount of money the country earns from onion exports ($116m last year).
However, Crabtree believes Sapere's estimate is now "phenomenally conservative" because of a growth in demand for satellite launches, for example, from communications companies building networks for the "internet of things".
Beck says that demand grew 270 per cent last year and its launch schedule is booked out for the next two years, during which time it plans to move from a launch a month to one a week.
Rockets or onions; there appears no doubt which industry politicians would most like to represent New Zealand on the world stage.
During the final debate on the OSHAA Bill in Parliament, Labour and National MPs competed for the credit of creating the environment for Rocket Lab's early successes.
Economic Development Minister Simon Bridges described being "elated, like so many New Zealanders" when he watched a Rocket Lab's test launch in May.
"It epitomised what this bill is about, and that is enabling New Zealand to bring its talents, skills, and technology to the world stage," he said.
Labour counterpart David Parker heaped on the feel-good factor, noting some of the technical capabilities behind Rocket Lab's rockets sprang out of the expertise Kiwi companies gained in carbon fibre materials during the America's Cup.
"That led to the growth and capability of one of the technologies that is now used by Rocket Lab to send these rockets into space."
SPACE TOURISM
National MP Shane Reti saw a "prestige effect" for the economy in having a space industry. Another obvious spin-off might be tourism.
A 2015 Cabinet paper said there was a possibility of an "increased number of international visitors to watch rocket launches leading to increased demand for accommodation and other services".
Most of the benefits are expected to accrue around the Māhia region, where Rocket Lab has its main launch site.
But Rocket Lab isn't rolling out the welcome mat to sightseers just yet.
It explains on its website that it wouldn't want spectators wasting their time during test launches because of the risk of cancellations.
"Safety requirements mean some areas at the end of the Mahia Peninsula will be closed to the public."
For those who want to visit Rocket Lab's facility, the firm says it is unable to host members of the public for tours and quickly goes on to warn that it "takes any instances of trespass seriously".
If that sounds a little "un-Kiwi", it is perhaps not Rocket Lab's fault.
As with New Zealand's much-lauded partnership with the Hollywood film industry, it is the United States that sets many of the rules for the game.
MEDIA FREEDOM
One of the more controversial clauses in the OSHAA Act allows the Government to declare a "debris protection area" if a launch fails and a rocket or satellite comes crashing down to earth, for example.
It is an offence – carrying a term of up to three month's imprisonment – under the Act to photograph or even sketch any debris inside such a zone.
That troubled the country's Media Freedom Committee, whose chairwoman Joanna Norris expressed concern about the impact that could have on the news media's ability to report on matters of significant public interest.
She envisaged a situation where space debris might land in a populated area, perhaps causing loss of life, and the media would be unable to film or photograph the event.
Green MP Gareth Hughes was placated when it emerged the clause was a condition of New Zealand's Technology Safeguards Agreement with the US.
The goal – albeit one that might seem to have already well and truly bolted given developments in North Korea – is to prevent information about ballistic missile technology falling into the wrong hands.
"If there was a rocket accident, this would, of course, be quite legitimately an issue of national interest where the media should be able to report," Hughes said.
"What we do not want to encourage though is the reporting of sensitive technologies that could help people do harm."
As with the issue surrounding accident indemnity, media freedom is one of the trade-offs involved in the space industry that officials hope will only ever exist on paper.
A more everyday conundrum is that the OSHAA Act requires the responsible minister for launch licences to determine whether they are in the national interest, taking into account national security, economic and other relevant considerations.
That could involve tricky decisions given satellites can have a dual use for civilian or military applications once in orbit.
First, though, Rocket Lab still has to prove it can get a rocket up there.
Quelle: stuff
705 Views