.
15.03.2013

.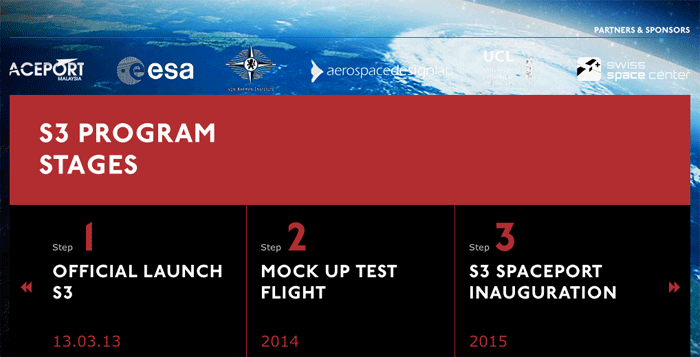 .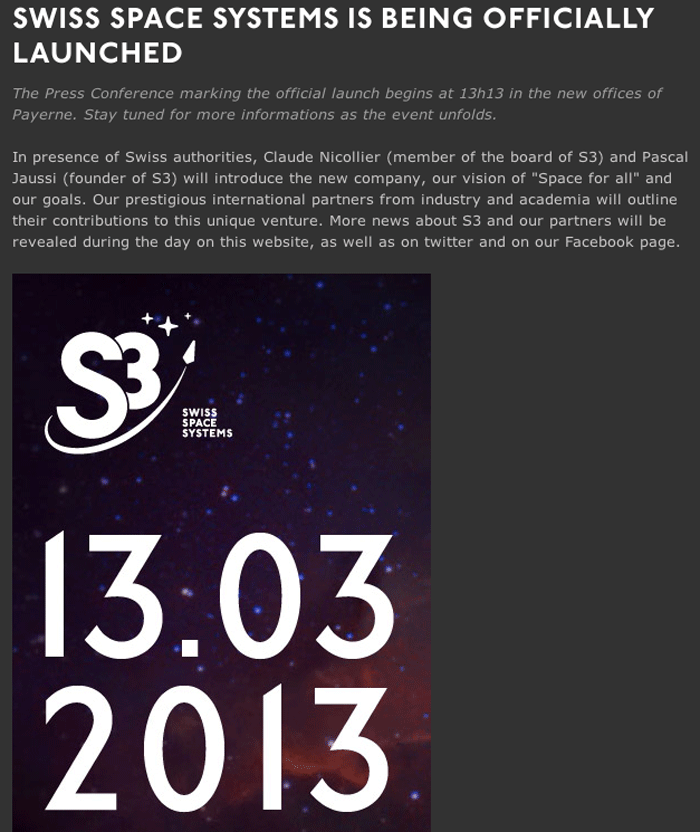 .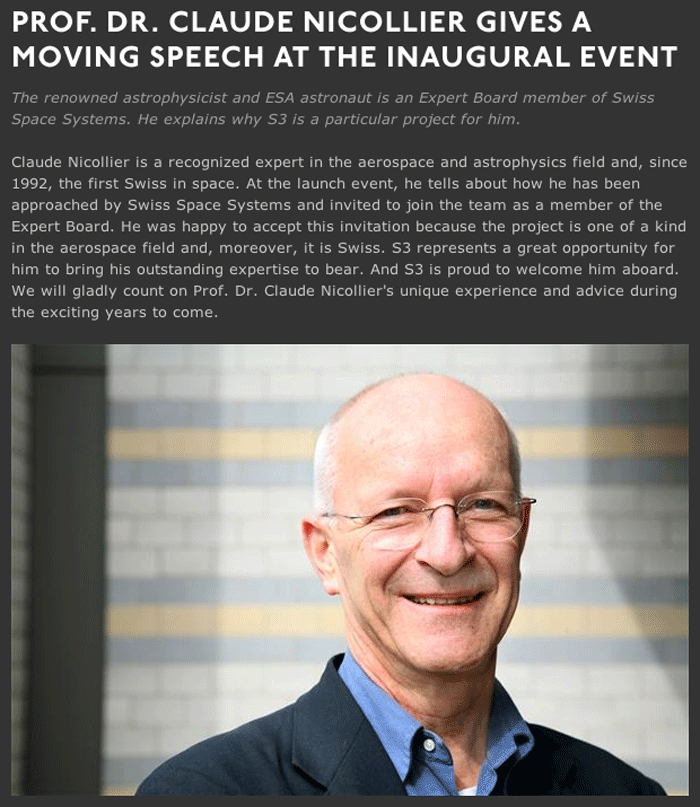 .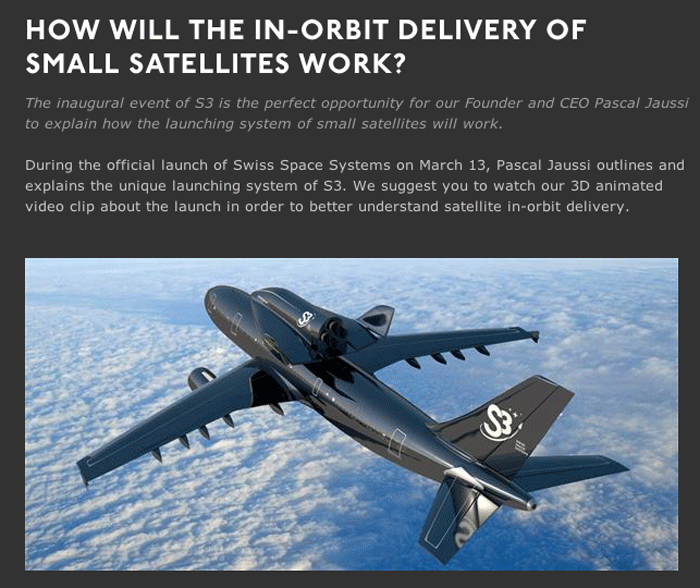 .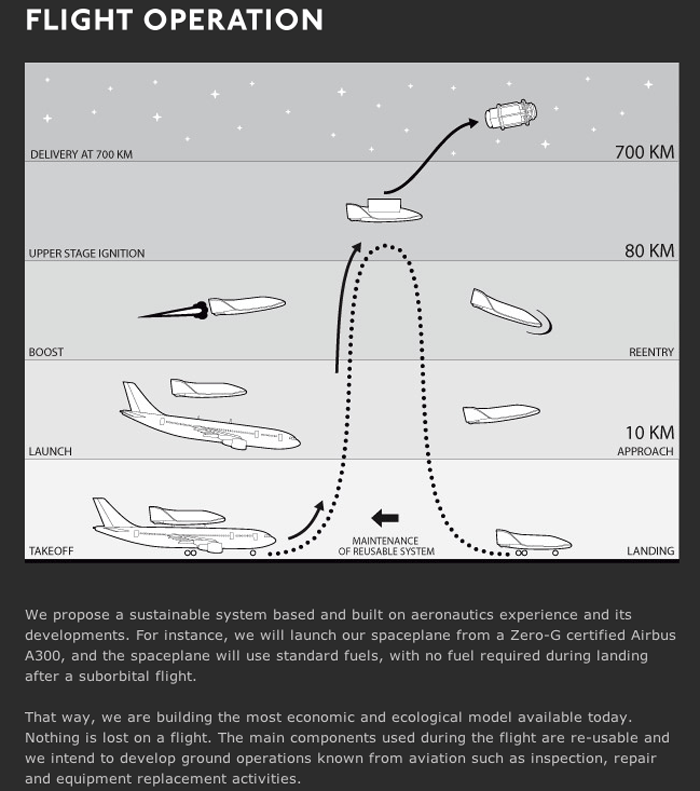 .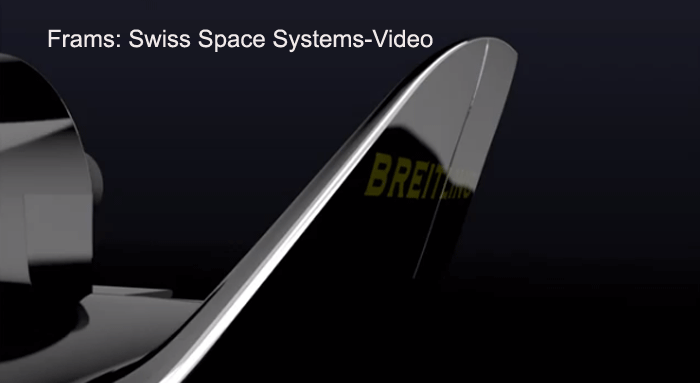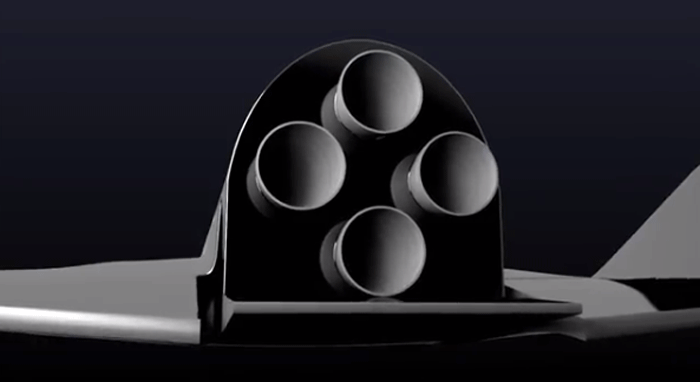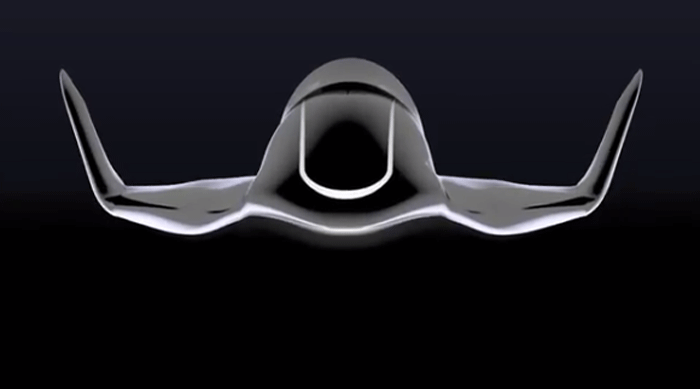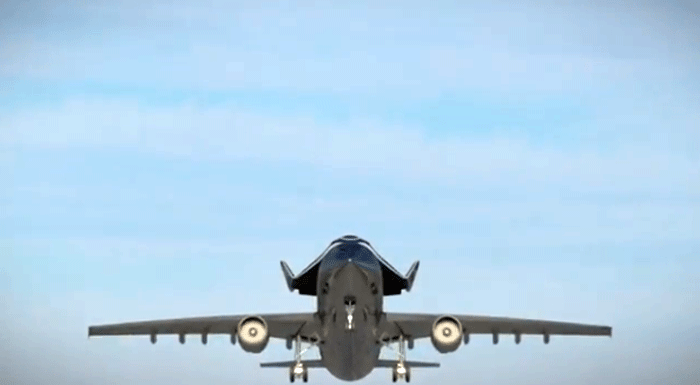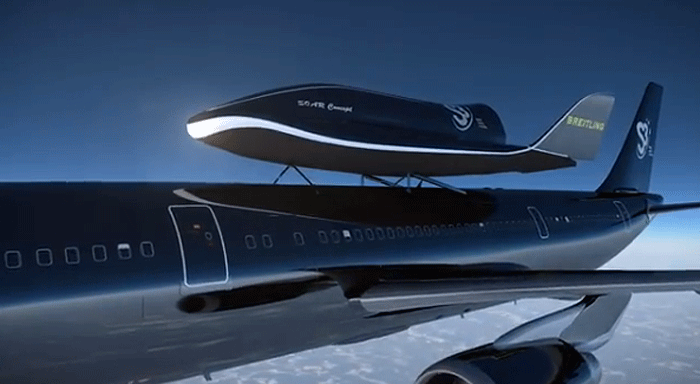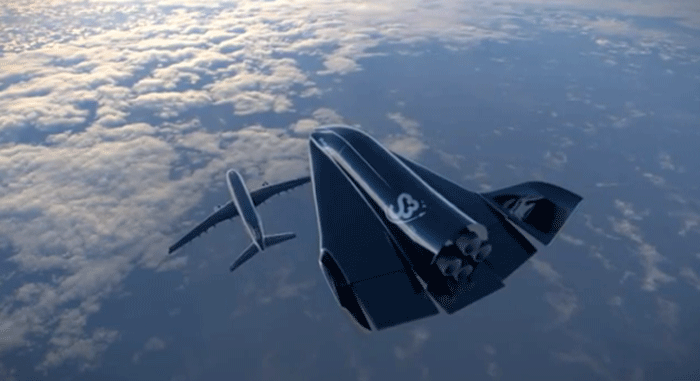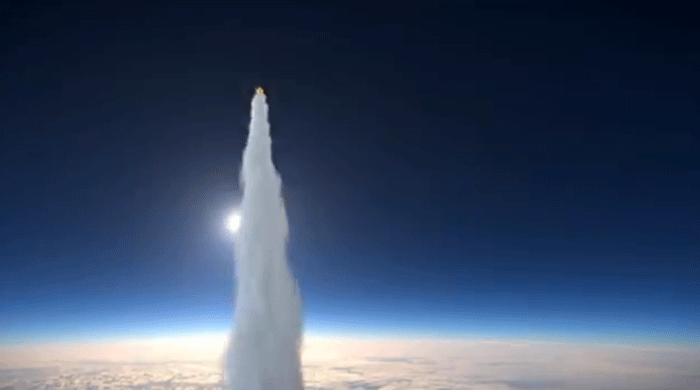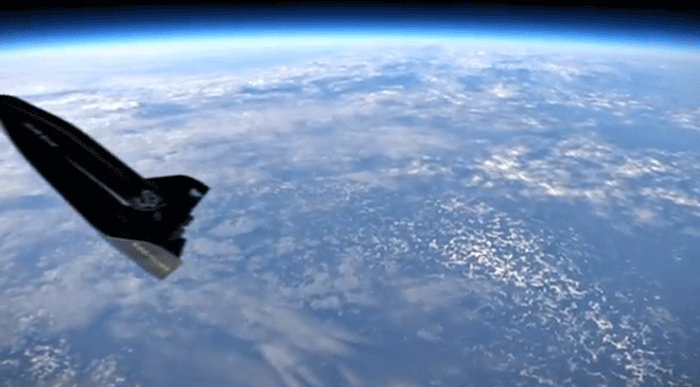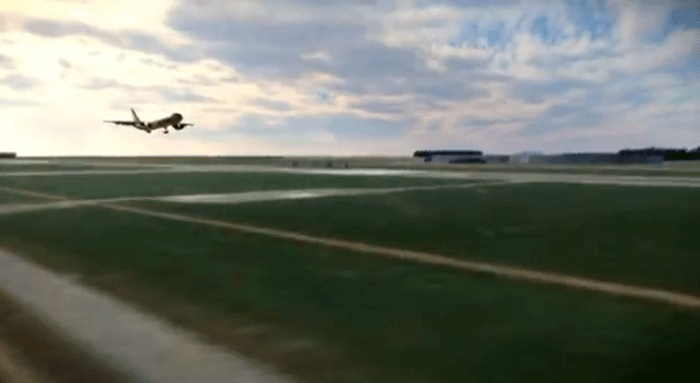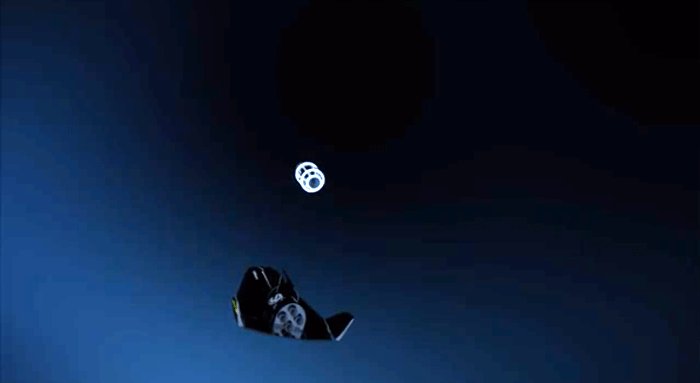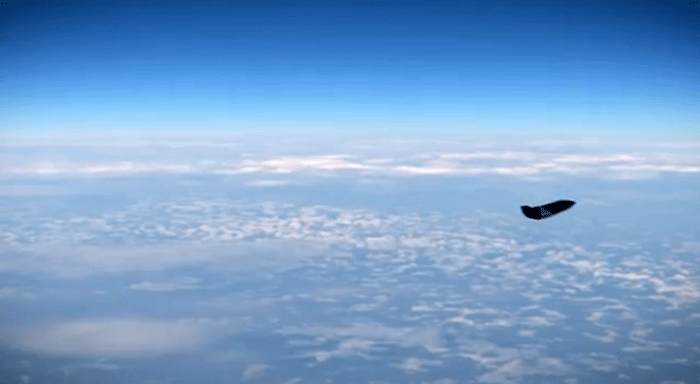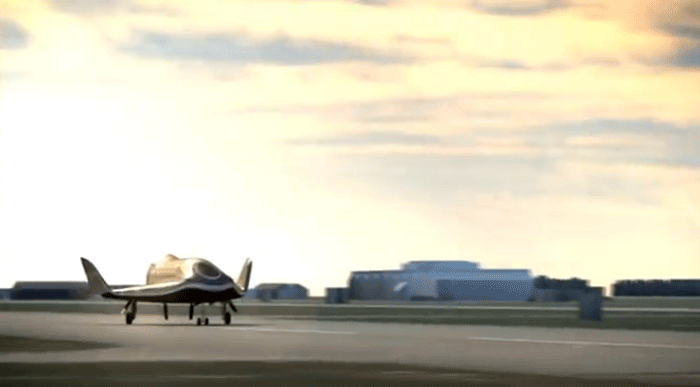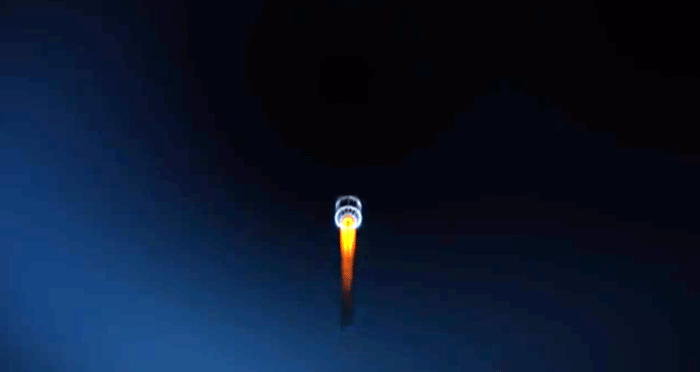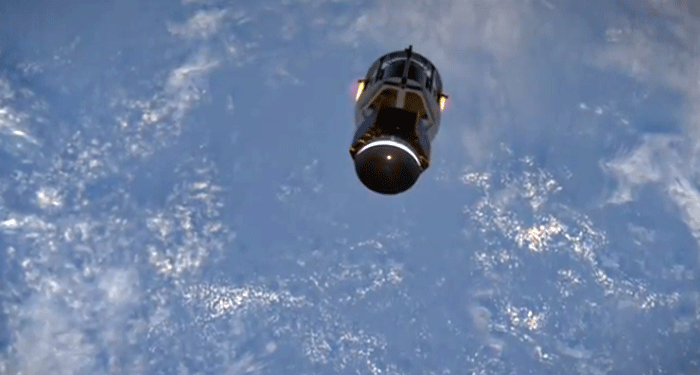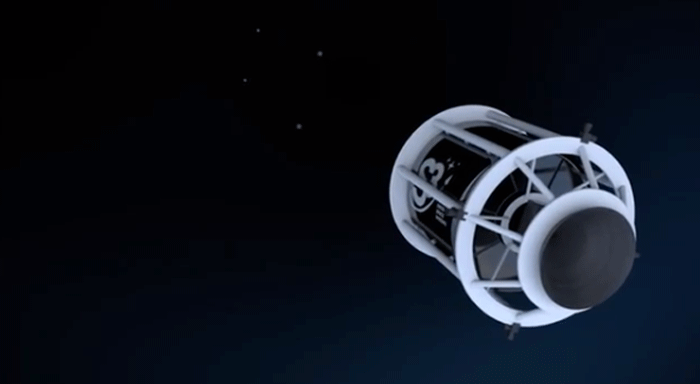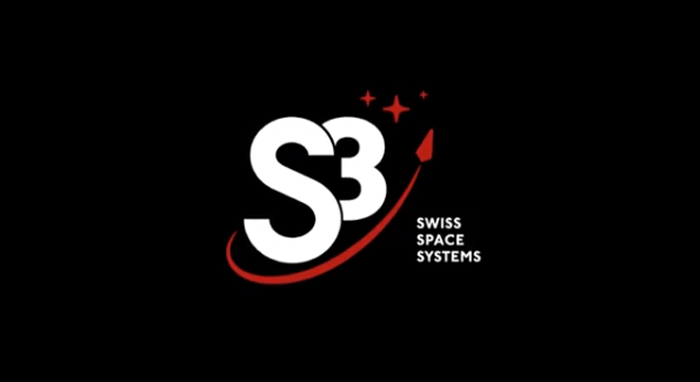 .
Update: 8.10.2013
.
Spaceport Colorado lands agreement with Swiss space company
-
.
Spaceport Colorado will serve as Swiss Space Systems' North American headquarters, marking the first foreign-based company to commit to the regional enterprise and helping to validate the effort.
The Switzerland-based company, known as S3, signed a memorandum of understanding with representatives from the Colorado coalition after meeting with the team last month.
Spaceport Colorado is a statewide initiative to create an aerospace hub at Front Range Airport in Adams County that is designed to attract high-tech research, commercial space development and eventually the creation of a horizontal launch pad for space transport.
But the enterprise is currently undergoing feasibility and environmental studies and still must gain approval from the Federal Aviation Administration when it submits its license application by the end of the year.
"It validates what we are trying to do. A private company has evaluated options around the country and has decided Spaceport Colorado is going to be their headquarters," said Barry Gore, president and CEO of Adams County Economic Development.
S3 is developing a flight system similar to what Virgin Galactic is developing with SpaceShipTwo in California and New Mexico. Instead of offering space tourism, however, the company will use its suborbital spaceplane — called SOAR — to deploy small satellites on a suborbital trajectory.
"Colorado is one of the key states in aerospace, and we were happy with the speed of negotiations and the collaboration already," said Grégoire Loretan, S3's head of communications.
According to Loretan, the company's first phase of operations in Colorado will focus on courting contacts within the small satellite sector and collaborating with the state's universities on microgravity research.
Ken Lawson, the interim director of aviation at Front Range Airport, said S3 plans to lease space at the airport.
"I think it establishes that Colorado is a player in the spaceport industry," Lawson said.
S3 hopes to achieve horizontal launch with its small satellites deployment system by 2018. However, Front Range Airport must improve its runway in length, strength and width if it wants to accommodate the company's proposed flight system.
S3's system requires an Airbus A300 to take off from the runway with an unmanned space plane on its back, which it would then release more than 10 kilometers above Earth. The Airbus would return to the airport while the space plane boosts itself to above 80 kilometers, at which time it would catapult a satellite, weighing no more than 250 kilograms, into orbit 700 kilometers above the planet.
The unmanned space plane would land back on the runway and be reused for another mission.
S3 says this system offers satellite deployment services at a quarter of the current market cost because it is reusable and relies on cheaper fuel than vertical launch systems. S3 estimates it would charge about $11 million for a 250 kilogram satellite.
Loretan expects customers from a diverse range of interests, including scientific research institutions, medical companies and weather monitoring organizations.
.
Update: 13.10.2013
.
Spaceport Colorado and S3 Sign Memorandum of Understanding
Denver (Watkins), CO - October 8, 2013 - Spaceport Colorado today announced the signing of a Memorandum of Understanding (MOU) with S3, an aerospace company that designs and engineers suborbital launch systems, formalizing a collaborative relationship and advancing the spaceport's long-term development and licensing plans.
S3 is a Swiss-headquartered company now developing its presence in the United States to serve the North American market. By designating Colorado as a location for S3's transformative expansion within the United States, the state is positioned to remain a global aerospace competitor. According to the Office of Economic Development and International Trade (OEDIT), the aerospace industry contributes roughly $8.7 billion to the state economy.
.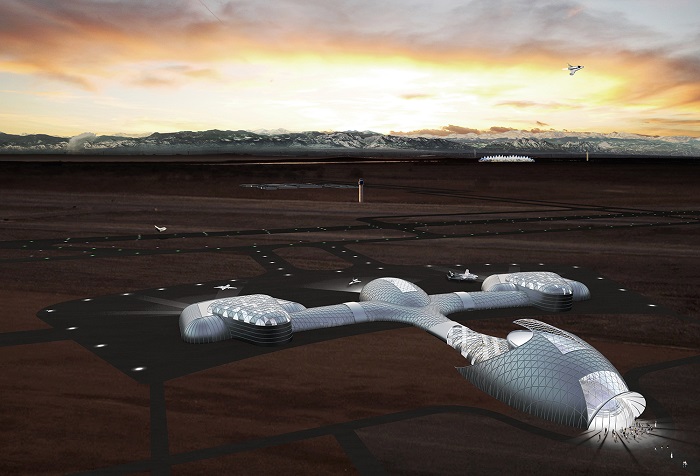 "We believe
Spaceport Colorado
will make an ideal hub for our U.S. expansion and will complete what we are doing elsewhere in the country and globally," said Pascal Jaussi, CEO and founder of S3. "The dynamic aerospace industry, pro-business climate and innovative spirit will foster the growth of our technologies and operations within the United States."
Spaceport Colorado is designed to serve as an aerospace and technology-driven economic engine for the state and the nation. "In collaborating with S3, we're adding a new asset to what already exists," said Ken Lawson, Interim Director of Aviation. "S3's profoundly important decision to bring operations to Spaceport Colorado paves the way for additional innovative aerospace companies to relocate to Adams County and Colorado."
After a Memorandum of Agreement (MOA) is signed later this year, S3 intends to deploy a business model that focuses on small satellites and research-oriented micro-gravity operations, and eventually offer satellite deployment and commercial space activities. S3 will work closely with Colorado's leading universities, as well as providing support and integration with new space companies.
"We believe S3 and its long-term sustainable growth model would be a strong asset for Colorado's aerospace industry," said Ken Lund, Executive Director of OEDIT. "With the nation's second-largest aerospace economy and a wealth of commercial, civil, and military space assets, Colorado has been and remains to be a strategic location for the space industry."
Spaceport Colorado has cleared all initial hurdles in the licensing process and is currently conducting preliminary planning and feasibility studies with HDR for validation. A spaceport license is expected to be awarded in 2014.
"We are extremely pleased that S3 has decided to initiate aerospace activities in the US, and that they have chosen Spaceport Colorado as one of their bases of operations," said Michael Miller, HDR Project Director. "We feel very fortunate that our team was able to facilitate discussions between the State of Colorado, S3, and the Spaceport, which resulted in a signed memorandum with S3."
,
Swiss company Spacepharma SA signs a contract with S3 which plans the launch of 28 satellites, together
The aerospace company S3 and the Spacepharma SA enterprise, specialised in solutions for medical experiments in microgravity, announce today the signature of a contract relating to the launch of four small satellites in 2018, followed by a monthly launch over two years, making a total of 28 planned launches.
This is an important step for S3, who is also in advanced discussions in relation to other launches. Spacepharma intends to become a world leader in the market for researches into microgravity for the life science industries. In S3, the company has found a partner which will permit it to place its satellites in orbit thanks to its system, which is efficient, flexible, reliable, and economical.
With the Research & Development phase of its satellite launch system well advanced, S3 announces today the signature of a significant launch contract with Spacepharma SA, the Swiss company specialised in laboratory solutions in microgravity for the life science industries. This contract relates to putting four small satellites into orbit in 2018, followed by one satellite per month for a period of two years. It is a major agreement which demonstrates the significance of the largely reusable launch system developed by S3, which has won over the management of Spacepharma.
Satellites placed in orbit for medical experiments in microgravity
The satellites placed in orbit by S3 for Spacepharma will have a weight of 5 kg; they are based on Cubesats, which are being increasingly used in the industry, with later developments up to 50 kg. They will be destined for experiments in exomedicine. This booming scientific discipline consists of studying and exploring medical solutions in a zero-gravity spatial environment, in order to then apply them on earth, notably in the form of new medications. This unique environment in fact allows research to be advanced with results which cannot be achieved in any other environment. The aim of Spacepharma SA is to become a world leader in this domain, and in order to this, it offers a complete service (requirements definition, design, prototype, development, and operations on the ground and in space). The company, based in Delémont, in what is known as the "Bio Valley" of Basel, has a subsidiary based in Israel which is dedicated to Research & Development. The collaboration between S3 and Spacepharma will also apply to the engineering for the ground stations for the future space laboratories going into orbit from 2018.
A partnership between two innovative companies which are both Swiss and international
This partnership with S3 is intended to help Spacepharma SA to achieve this ambitious objective, as the company's founder Yossi Yamin underlines: "Just like us, S3 is an ambitious, innovative Swiss organisation with an international dimension. We are delighted to see S3 put our satellites into orbit using its launch system which is efficient, flexible, and reliable, and allows lasting and more economical access to space."
S3 is also very pleased to have a customer who is a cutting edge company in an area of medicine which is growing significantly. As Pascal Jaussi, founder and CEO of S3, puts it: "The aim of our company is to make space more accessible, especially for innovative companies who are developing new satellite applications, and who are looking for an affordable launch. This partnership is a call to others to enter the market of zero-gravity medicine to the growth of which S3 is making a huge contribution."
.
Quelle: Swiss Space Systems - S3
.
Update: 19.02.2014
.
S3 SOAR wird mit russischen Raketentriebwerk starten
Swiss Space Systems (S3) becomes 1st private European company to be able to use Russian rocket engines Sochi (Russia) — February 19th, 2014. Swiss Space Systems (S3), the aerospace company, announced today the signature of new partnerships with Russian companies specializing in space propulsion systems. This constitutes a key milestone towards the realization of S3's project.
JSC Kuznetsov will provide the rocket engine used for the suborbital shuttle developed by S3, while RKK Energia will study the conception of the upper stage destined to place satellites in low earth orbit. This is the first time that a European company collaborates with Russian companies specializing in the development and manufacturing of propulsion systems. This agreement with the creators of the world's best rocket engines constitutes a decisive milestone achieved by the Swiss aerospace company.
Swiss Space Systems (S3) is progessing rapidly in the development of its satellite launch system based on an Airbus aircraft and a reusable suborbital shuttle, the SOAR, with first commercial missions beginning in 2018. To successfully conduct this innovative project at the cutting-edge of aviation and space, the Swiss company has been able to assemble a high-quality international network of partners, industries, research centers and universities. Pascal Jaussi, Founder and CEO of S3 outlines: « Our international community of partners is formed by well-recognized specialists in aeronautics and aerospace. Their support allows us to attain concrete results with considerably shorter timeframes and smaller required budgets compared to other similar programs. »
S3 will collaborate with two of the Russian space industry jewels
Faithful in its aim to engage the greatest aerospace specialists, Swiss Space Systems signed an agreement with the prestigious Bauman University in Moskow during last September. Only a few months later, two new Russian companies at the technological forefront will be able to join the network of S3 partners: JSC Kuznetsov and RKK Energia.
The reputation of rocket engines produced by JSC Kuznetsov is indisputable. These reliable engines have been successfully used, notably on the new Soyuz 2-1V launcher and also on the American Antares rocket. The engine built by JSC Kuznetsov consumes standard fuels, a mix of kerosene and liquid oxygen (LOX), which will permit the SOAR shuttle to attain speeds in excess of 2km/s.
The last section of the trajectory from 80km altitude to low earth orbit, where the satellites will be launched, will be enabled by an upper stage requiring a high-performance engine, utilizing the same fuels as the SOAR shuttle. The conception of such an upper stage will be studied by the RKK Energia company. As outlined by RKK Energia, the motor to be used in S3's upper stage will be characterized by its reliability and efficiency. As with the SOAR propulsion system, it will function on kerosene and liquid oxygen. RKK Energia posesses a unique heritage in the development and manufacturing of upper stages of various sizes. The « DM » family of upper stages created by this company are successfully used in several space programs.
A successful propulsion partnership essential to S3's development
A collaboration with the Russian manufacturers of propulsion systems constitutes a key milestone for S3, which continues growing, with a staff of 60 employees in Switzerland. Presently, S3 engineers are putting final steps on their Preliminary Design Review (PDR), the preceeding research and development step to its Critical Design Review (CDR). Following this, the construction, assembly, integration and testing phases will take place during 2016 and 2017.
There is still much work to be accomplished, but Nicolas Bideau, Swiss Ambassador and Switzerland Presence Chief is particularly pleased to see this unique collaboration: « Through the double partnership with these reputed Russian aerospace companies, S3 is an example of a Switzerland which innovates, dares and federates. This is one more step in the long history of successful collaboration between our two countries, which are celebrating 200 years of diplomatic relationships this year. We are happy to have been able to host them at the Swiss House here in Sochi. »
Quelle: Swiss Space Systems - S3
Update: 15.03.2014
.
Swiss company to use Kennedy Space Center shuttle runway
State, NASA negotiating over commercial spaceport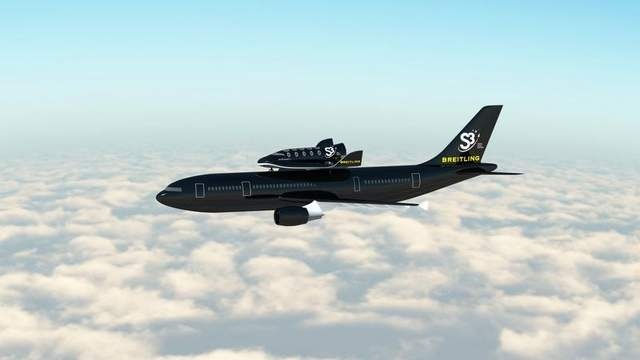 CAPE CANAVERAL, Fla. -
A year-old Swiss company plans to perform zero-gravity flights at Kennedy Space Center starting next year and will consider the former shuttle runway as a future base for launches of small satellites.
Swiss Space Systems, known as S3, has signed a memorandum of understanding with Space Florida to use KSC's three-mile Shuttle Landing Facility, which the state is in negotiations with NASA to take over and operate as a commercial spaceport, Local 6 News partner Florida Today reported.
S3 has established a new U.S. subsidiary, S3 USA Operations, and already leases office space at the state-owned Space Life Sciences Lab just outside KSC's gates.
S3 will perform zero-G flights of people or experiments on an Airbus A300. The aircraft is also being developed to air-launch a reusable, suborbital space plane to deploy small satellites weighing up to about 550 pounds.
The company will evaluate KSC as a primary site for satellite launches that could begin in 2018.
S3 employs about 60 people in Switzerland, Spain and the U.S.
Quelle: LOCAL 6
.
Update: 22.08.2014
.
S3 aims to become the world leader in the small satellite launch segment, a market bound for impressive growth estimated at over $ 240 billion by 2020, with over 200 satellites expected to be launched to orbit every year.
S3 is now officially announcing ongoing and upcoming discussions with prospective financial and strategic INVESTORS to further strengthen its position of European leader in this booming market.
A Swiss company with strong global PARTNERSHIPS
Swiss Space Systems, incorporated in 2012, has a core program that aims at developing reusable suborbital space systems -the SOAR launch system- in order to launch small satellites with a maximum weight of 250kg to low Earth orbit. The objective is to carry out the first test FLIGHTS by 2017 and first commercial launches by 2018 - an ambitious timetable, but as the founder and CEO of S3, Pascal Jaussi, said: "Our launch program benefits from the input of technologies previously developed and certified through original PARTNERSHIPS between major players in the aerospace sector, such as the European Space Agency (ESA) who validated its technical feasibility, Dassault Aviation, Thales Alenia Space, JSC Kuznetsov and RKK Energia". The S3 program is the privatization of the Hermès and NASA's X-38 programs, whose technological heritage allows S3 to save time that would otherwise be spent on research and development, thereby enabling the company to reach the 2017 target and reduce production costs at the same time, with a budget substantially lower than its peers: US$275 million (250 million CHF) up to the first satellite launch. S3's engineering team, supported by its industrial and academic partners, is steadily progressing on the research & development phase of the launching system, as planned.
.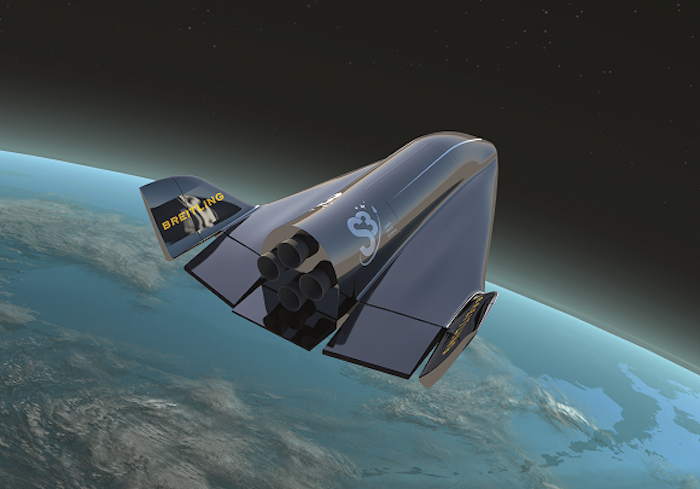 An integrated business model with distinct business units
The company is currently operating two distinct business units as part of its plan: S3 suborbital systems for satellite deliveries, and S3 ZeroG. While predominantly focusing on small satellites, the ZeroG (zero gravity FLIGHT) service is the result of a structured & monetized rollout approach by S3's management team to build its business on near-term revenue-generating phases. S3 has designed its product and service around an Airbus aircraft to be the first stage of its space launch system. Therefore, before carrying the SOAR shuttle on its back for its first satellite delivery mission in 2018, the aircraft will be utilized to offer passengers and researchers zero gravity flight experiences beginning in early 2015, generating substantial early revenues for S3 during its first three years of operation.
The company is organizing a first world tour with over 100 FLIGHTS in some 20 destinations for 2015. According to Richard Joye, VP of Business Development: "S3 has an integrated business model for which ZeroG is a first step. By operating our Airbus internationally for ZeroG FLIGHTS, we demonstrate that we can master the first stage of our space flight system. It is also the best ambassador of S3 in the markets we will target with our launcher of small satellites."
Jean-Daniel Sciboz, Senior VP at S3 points out: "it is without any doubt that we are building a multi-billion dollar company with yearly revenue potential in the hundreds of millions of dollars. We are disrupting the aerospace industry with our aim of offering safe, affordable, recurrent and responsive space access for all".
Introducing new concepts and enabling new MARKETS
Swiss Space Systems has based its airborne launch system on a fully reusable suborbital shuttle, the SOAR, introducing a new concept in the space industry: the ongoing maintenance of space systems. Reusability of the launch system guarantees affordability, with target prices never seen before for this class of payload, offering sub-$10 million for a 250kg launch, more than four times less than current MARKET prices. In addition to affordability, it offers flexible and recurrent access to space. The small satellite market is fueled by a fast-growing demand from end-users and manufacturers, looking at launching constellations of satellites with limited lifetime, built around the idea that space is the next frontier that will foster a positive environment for the emergence of new business models. These customers will need to launch a multitude of satellites where competitive pricing is key, but the ability to get a low-cost ride to space and to frequently replace satellites and upgrade elements of a constellation will be a determining factor for continuous future success. S3 is positioning itself to address those needs. INVESTORS have already understood that the space industry is currently at a turning point for accelerated growth.
The wake-up call again comes from the Silicon Valley, which sets the tone by INVESTINGhundreds of millions of dollars into low-cost launch systems, small satellite technologies and associated services, such as low cost imaging, affordable communication services, oil and gas solutions, earth monitoring, post natural disaster services, among others. Google recently announced the acquisition of SkyBox Imaging for $500 million, aiming at launching a constellation of over 160 satellites. Venture Capitalists are seeding NewSpace companies and innovative ventures that are truly disrupting this industry, which has historically relied on public FUNDING.
Visionary INVESTORS recognize the next potential investment frontier: Space
S3 is the only private commercial space company announcing such an ambitious but realistic project outside of the USA. By pioneering the next European space age, S3 is creating a precedent that is attracting industrial leaders, governments and investors. As a result, many opportunities are presented to S3, as it looks to capture the most promising ones for rapid growth. S3 ZeroG was born from the willingness to optimize and monetize an asset for actual MARKET demand, and S3 is now looking to aggressively materialize such opportunities, by penetrating new markets to ensure its leadership, by securing access to key technologies through acquisitions, or by further developing proprietary solutions with the objective of realizing higher profits.
As such, S3 is talking to INVESTORS around the globe looking to deploy capital alongside or to directly invest in key technologies or related growth projects. S3's key people have been running road shows in Europe, Asia and elsewhere, where visionary companies and investors recognize the potential of the active commercialization of space. Discussions with strategic PARTNERS for a direct investment into the S3 group of companies in the $33-55 million range are being held.
While the S3 Group has not announced any specific binding agreement yet, it welcomes discussions about opening the equity of underlying companies of S3 in order to build a quicker access to market and strengthen its market position internationally.
S3 aims to bring alongside the company a stronger consortium of partners to dominate the growing small SATELLITE segment, and offering a more integrated end-to-end solution to the market.
As part of this international road show, an S3 Swiss INVESTOR Pitch Day reserved to high net worth individuals, family offices, PENSION fund companies and other wealth management professionals will be held on September 12th in S3's headquarters in Payerne (Switzerland).
Quelle: S3-SWISS
4656 Views