.
15.06.2014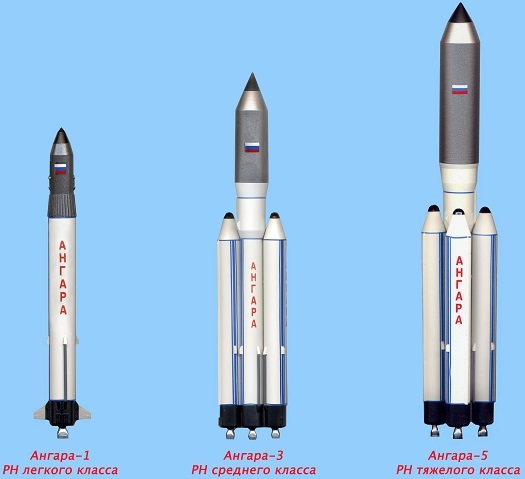 Angara rocket family (Credit: Roscosmos)
.
On June 25, 2014, the first scheduled test launch of the new booster "Angara will occur from the Plesetsk Cosmodrome.
Angara is a new generation of modular carrier rockets with oxygen-kerosene engines. The Angara launch vehicle family includes light, medium and heavy classes capable of launching payloads weighing from 3.8 to 35 metric tons.
Khrunichev State Research and Production Space Center is the lead developer and manufacturer of the booster.
The first launches of Angara rockets of various classes will be carried out using a single launch complex.
A distinctive feature of "Angara" launch vehicle is the use environmentally friendly and inexpensive oxygen and kerosene.
Quellle: Roscosmos
.
Update: 19.06.2014
.
First test launch of Russia's Angara rocket may be conducted on June 27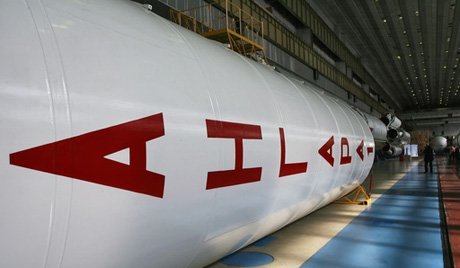 The first test launch of Russia's Angara light-weight rocket, initially set for June 25, may be conducted from the Plesetsk Cosmodrone in the Arkhangelsk region on June 27, a Russian space rocket industry source told Interfax-AVN.
"Tomorrow the state commission is supposed to make a final decision concerning a date for the Angara launch. It is expected to set the launch for June 27, instead of June 25, as was planned earlier," the source said.
He blamed organizational reasons, not technical difficulties, for the possible postponement.
A universal family of light, medium and heavy-lift Angara launchers is being developed for lifting into orbit practically the entire range of payloads of the Russian Defense Ministry in the designated range of altitudes and orbit inclinations, including the geostationary orbit, and for guaranteeing the genuine independence of Russian military space programs.
Angara launchers will not be using aggressive or toxic fuel, which will significantly improve environmental safety both in the areas around the spaceport and in the zone where rocket fragments fall.
.
3582 Views