-
Neben den täglich neuen Mars.Aufmahmen von Mars-Rover Curiosity, gibt es aber auch immr noch faszinierende Aufnahmen von den vorausgegangenen Rover.Missionen, die hier für einen kleinen Teil gezeigt werden sollen:
-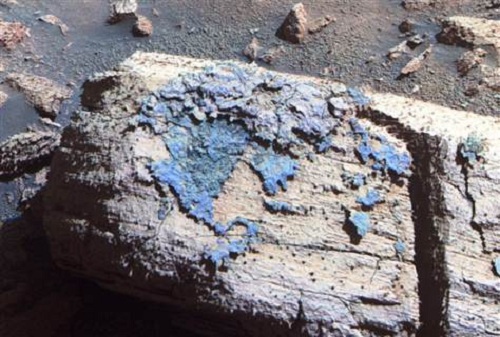 An enhanced-color image of the Chocolate Hills rock on Mars shows a strange coating that one researcher has called a "blueberry sandwich." The coating appears blue in this picture due to the false-color effect, but the naked eye would see this scene in shades of rusty red. Chocolate Hills is about the size of a loaf of bread.
-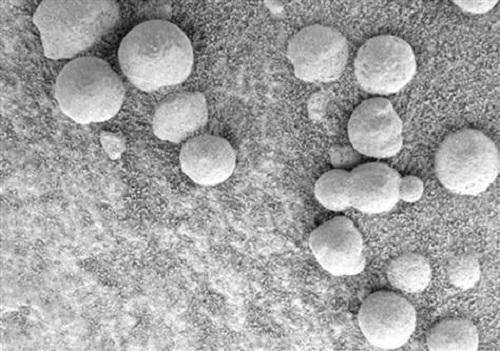 A microscopic image from NASA's Opportunity rover shows a concentration of spherules, or "blueberries," within a depression known as the "Berry Bowl," including an unusual triplet of connected blueberries. The triplet is a telltale sign that the spherules likely formed through the interaction of mineral-laden water with rock.
-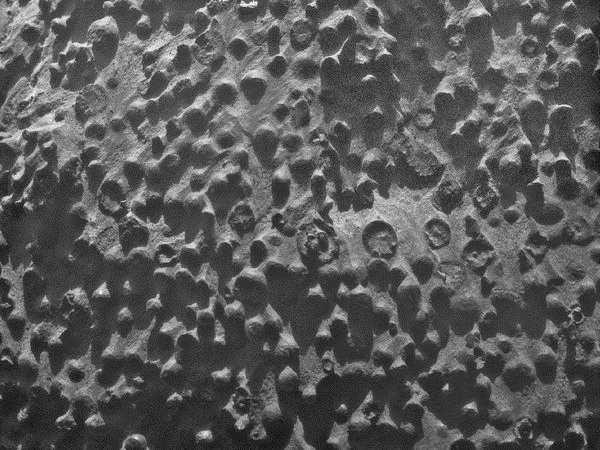 A photo from the Opportunity rover's Microscopic Imager shows strange spherules covering a Martian outcrop nicknamed Kirkwood. The view covers an area about 2.4 inches (6 centimeters) across.
-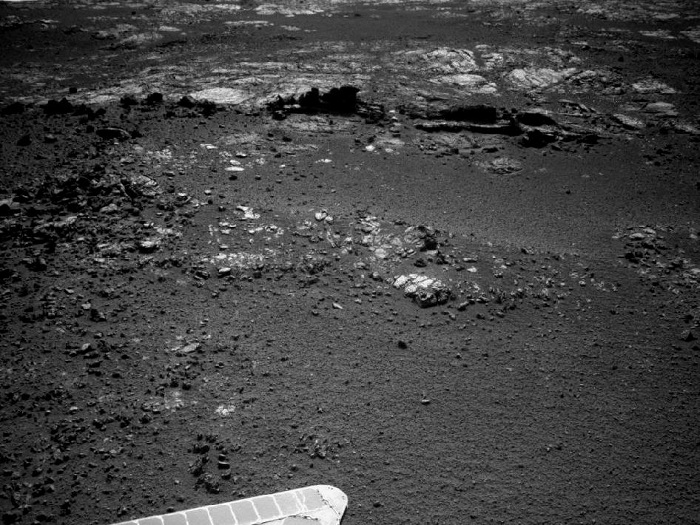 4028 Views