14.08.2020 / 22.00 MESZ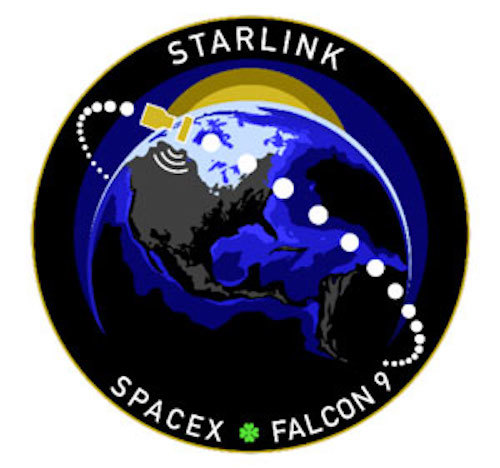 Mission Live Updates
Aug 18 - Falcon 9 : Starlink-10 Launch site Cape Canaveral AFB, FL
Launch Date Aug 18
From Launch Pad LC-40
Launch Window : TBC expected 10:31am Eastern (14:31 GMT)
A Falcon 9 rocket will launch from Launch Complex LC-40 at Cape Canaveral Air Force Station carrying the 10th operational batch of Starlink communications satellites, also onboard are 3 SkySat Earth imaging satellites.

SkySat is a constellation of sub-meter resolution Earth observation satellites owned by Planet Labs, providing imagery, high-definition video and analytics services.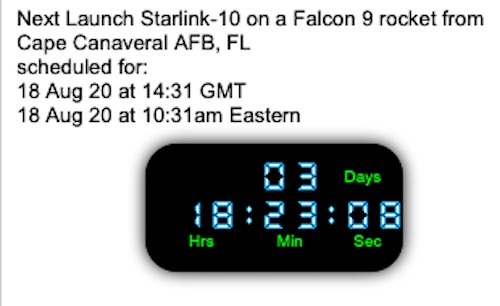 Quelle: AS
----
Update: 16.08.2020
.
SkySats 19-21 To Launch On SpaceX Falcon 9 Rideshare Mission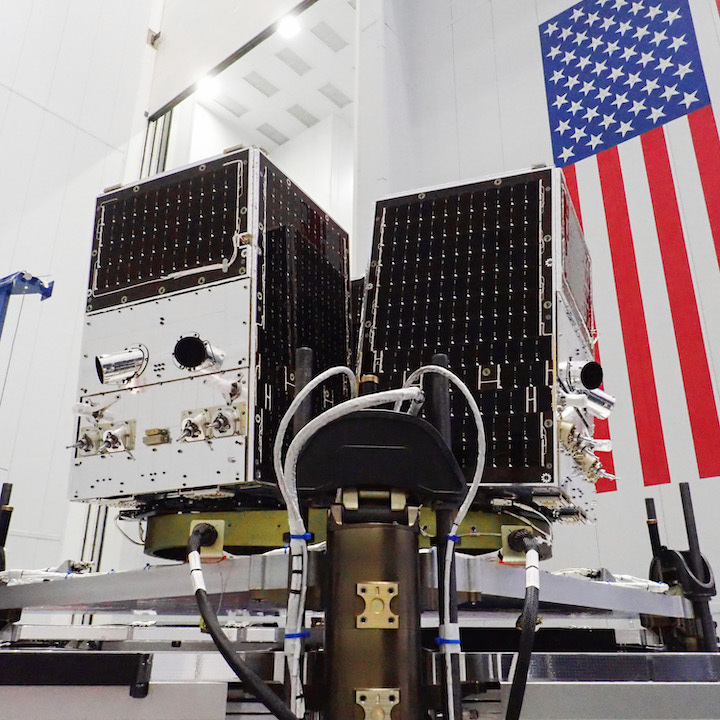 Planet SkySats 19-21 mounted on the Starlink launch adapter, ready for flight. Image provided by SpaceX.
Planet is set to launch three more new SkySats (SkySats 19-21) into Low Earth Orbit on August 18th (date subject to change), rounding out the fleet of SkySats already in operations and joining SkySats 16-18 that successfully launched aboard the SpaceX Falcon 9 in June.
Planet SkySats 1-15 operate in Sun Synchronous Orbits, a specific type of Low Earth Orbit that results in the Earth's surface always being illuminated by the Sun at the same angle when the satellite is capturing imagery. Half of the SkySats currently pass overhead in a morning crossing plane, while the other half moves in an afternoon crossing plane, so together they provide the twice-daily coverage of anywhere on Earth.
Both sets of new SkySats, 16-18 and 19-21, will operate in a "mid-inclination" orbit of 53 degrees that complements the sun synchronous fleet, and will offer more targeted coverage and imaging capacity in the latitude bands between +53 degrees and -53 degrees where the majority of human activity occurs. By taking advantage of SpaceX's rideshare program, we were able to get these satellites launched much faster compared to a dedicated launch. In addition, by splitting the payload across two launches, we're able to phase the mid-inclination SkySats into their respective planes much faster as well, all of which results in Planet's customers benefiting from these enhanced products much sooner than any other provider can offer.
SkySats 19-21 will be launched aboard SpaceX's Falcon 9, a two-stage reusable rocket that has successfully flown satellites and cargo over 80 times to orbit. They will do so as rideshare payloads on SpaceX's Starlink satellites, and will launch from the Cape Canaveral Air Force Base in Florida.
The rapid launch of SkySats 16-21, as well as the development of our enhanced 50 cm imagery, are just a few examples of how Planet continues to push the envelope to provide industry-leading geospatial offerings that continuously improve over time.
Quelle: planet
----
Update: 17.08.2020
.
Weather OK for SpaceX Starlink launch from Cape Canaveral
SpaceX is scheduled to launch its 11th batch of Starlink satellites Tuesday morning and weather seems to be cooperating.
Currently the forecast is a 70% "go" as calculated by the U.S. Air Force. The primary concern for launch are rain showers and storms, according to the 45th Space Wing.
Liftoff is currently scheduled at 10:31 a.m. from Cape Canaveral Air Force Station Launch Complex 40.
In the event of a delay, weather improves slightly to 80% "go" for a Wednesday launch.
Onboard the rocket are 58 satellites Starlink communication satellites and three PlanetLab SkySat Earth-imaging satellites.
Upon success of the mission, SpaceX will have about 650 Starlink satellites in low-Earth orbit.
Starlink is primarily designed to provide internet connectivity to remote and underserved areas around the world. According to CEO Elon Musk, public beta testing in North American could begin later this year.
The only thing needed to join the constellation is a pizza box-sized, white dish. Musk said that finding a signal should be as simple as orienting the dish toward the open sky and waiting for a connection.
SpaceX's goal is to have almost 12,000 satellites operating in low-Earth orbit, with plans to launch an additional 30,000 satellites in the future. Part of the goal of creating the Starlink broadband constellation is to help fund Musk's dream of colonizing Mars.
Following this mission, the next launch currently scheduled from the Space Coast is Aug. 26 from Launch Complex 37.
United Launch Alliance will launch its Delta Heavy rocket no earlier than 1:50 a.m. The window lasts until 6:25 a.m.
Onboard the rocket is a secretive satellite for the National Reconnaissance Office, known as NROL-44.
Quelle: Florida Today
----
Update: 18.08.2020
.
Start von SpaceX-Falcon 9 mit Starlink10 Satelliten Mission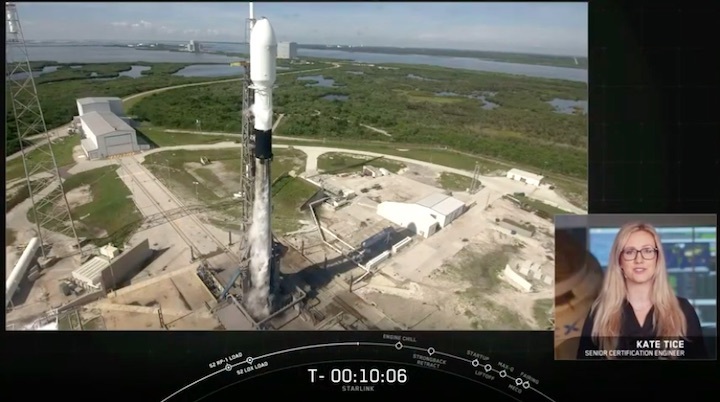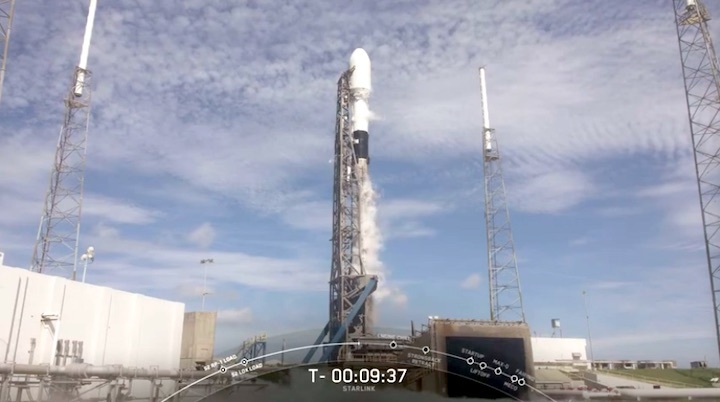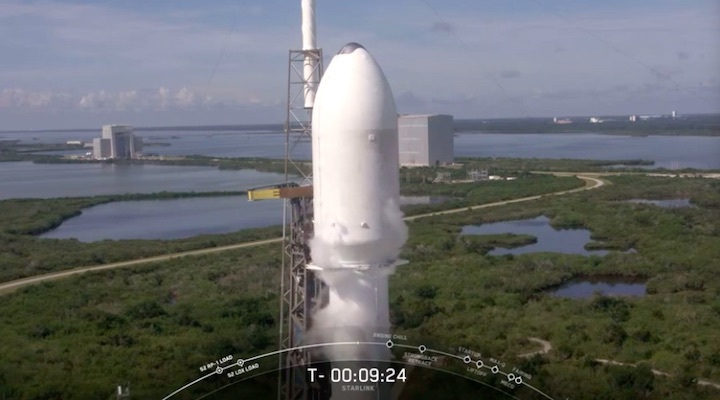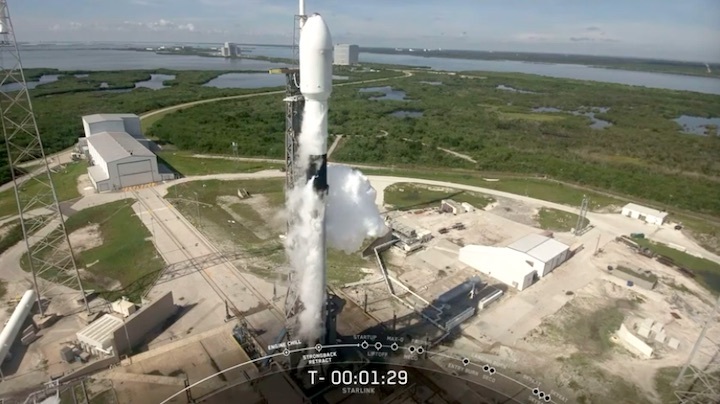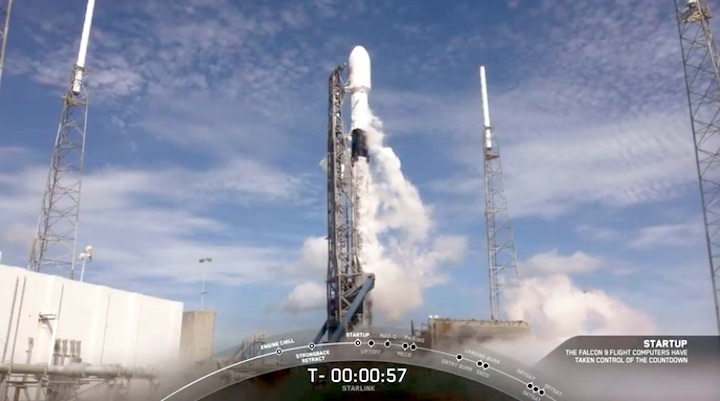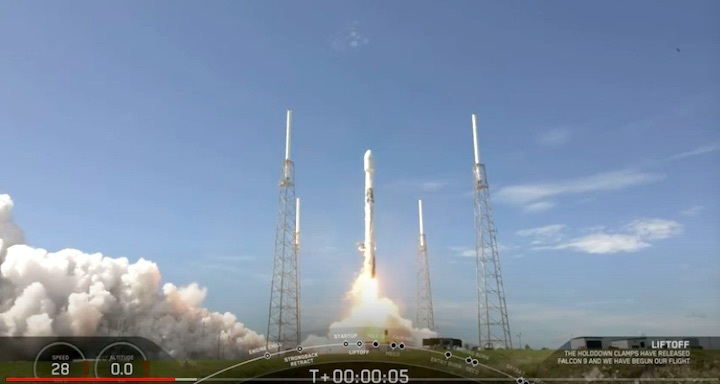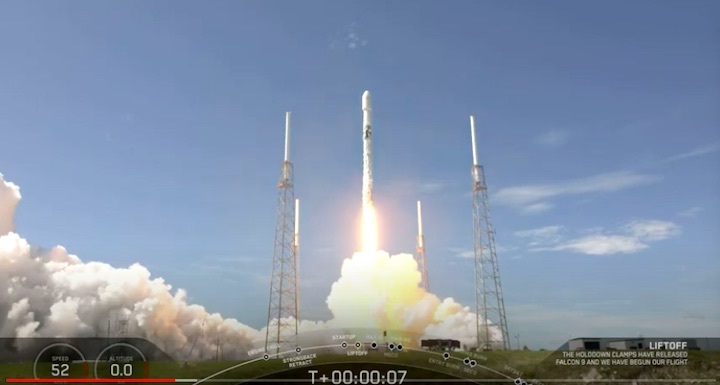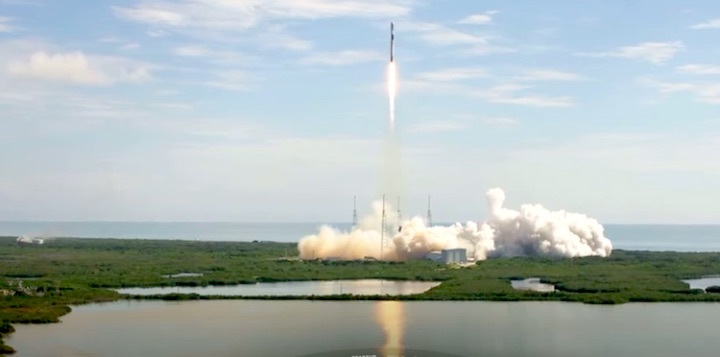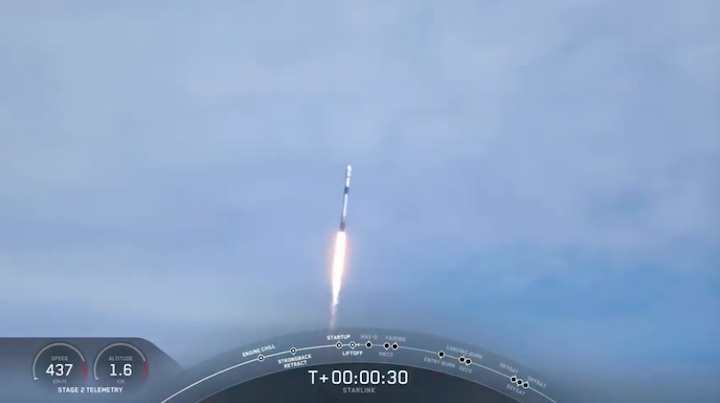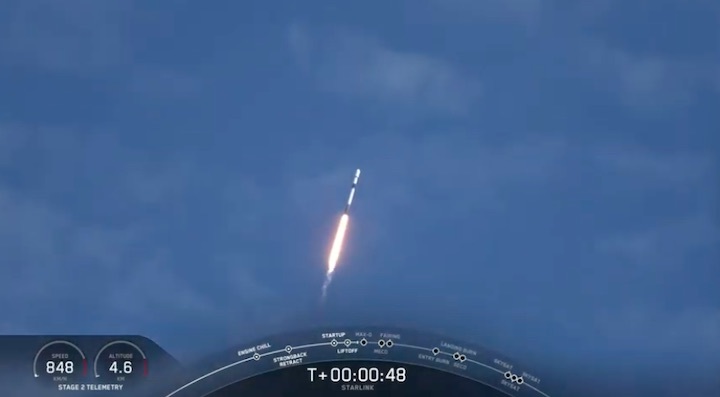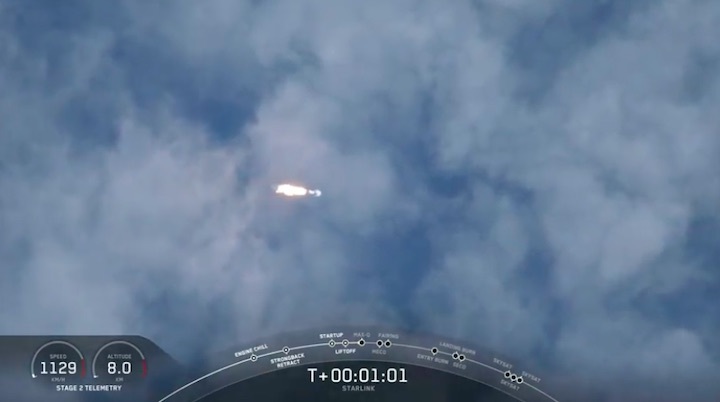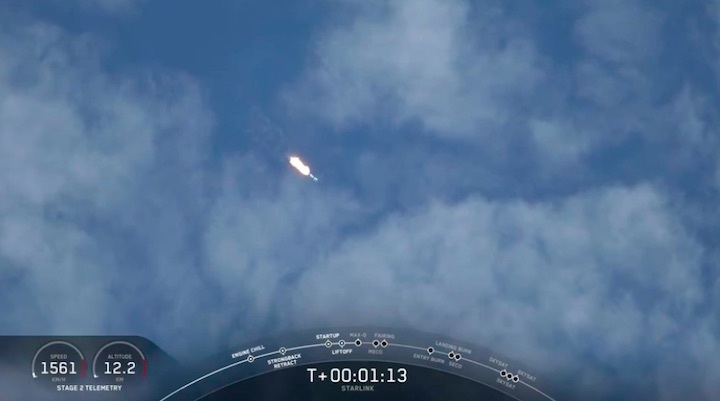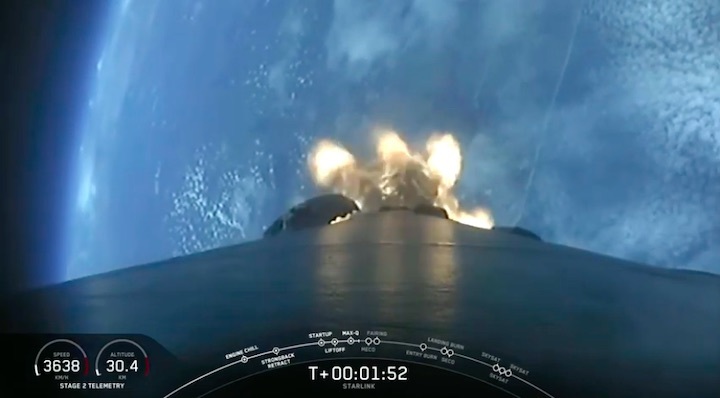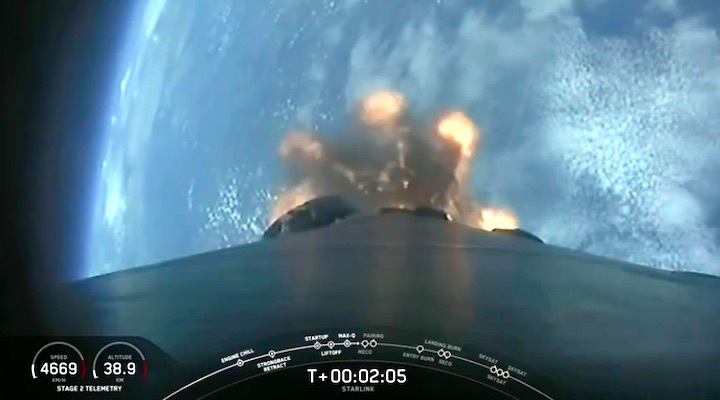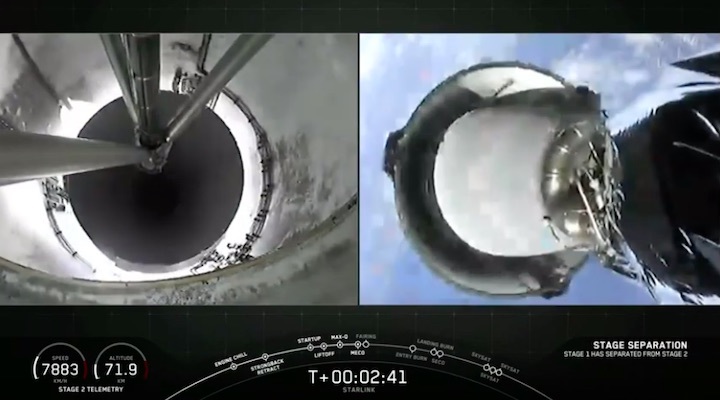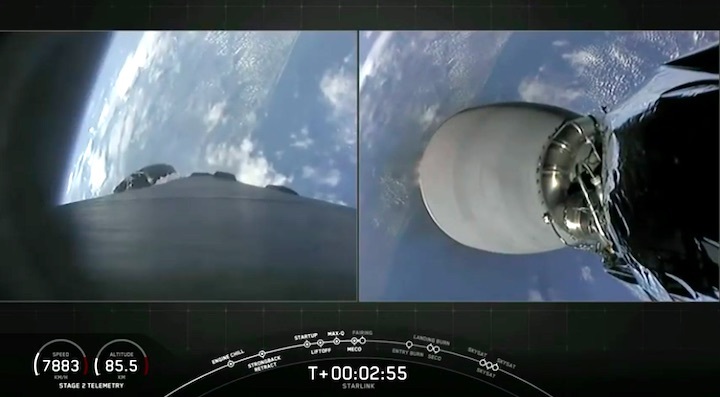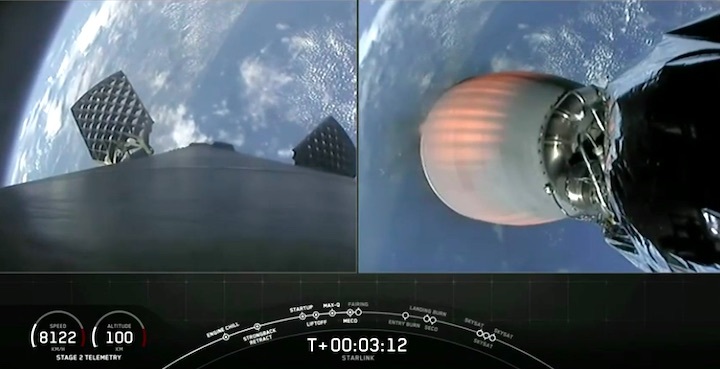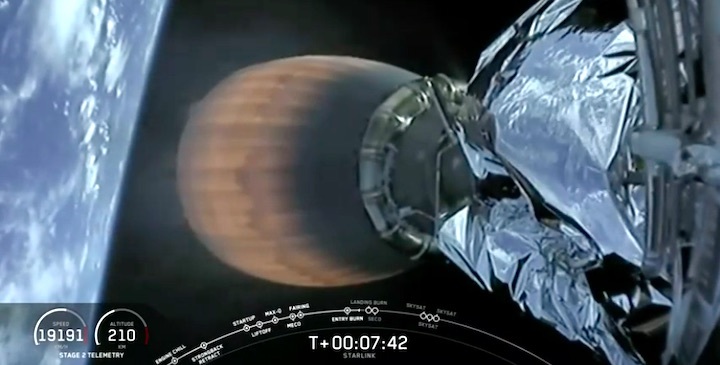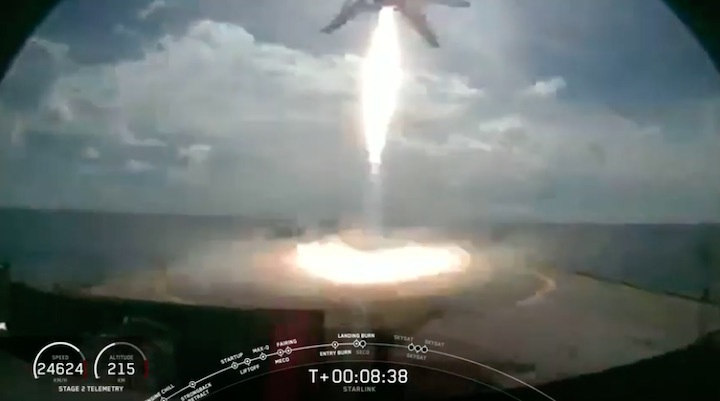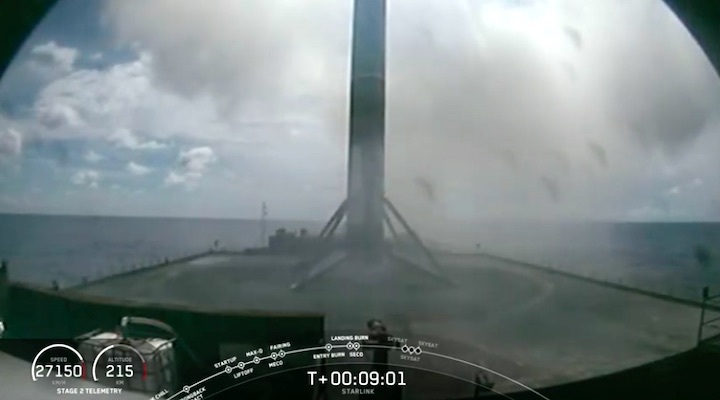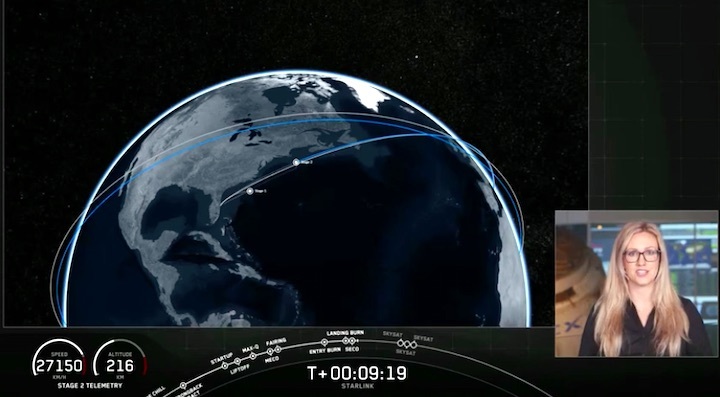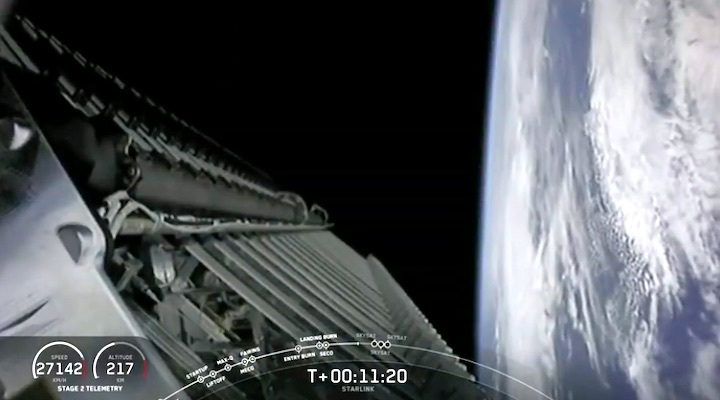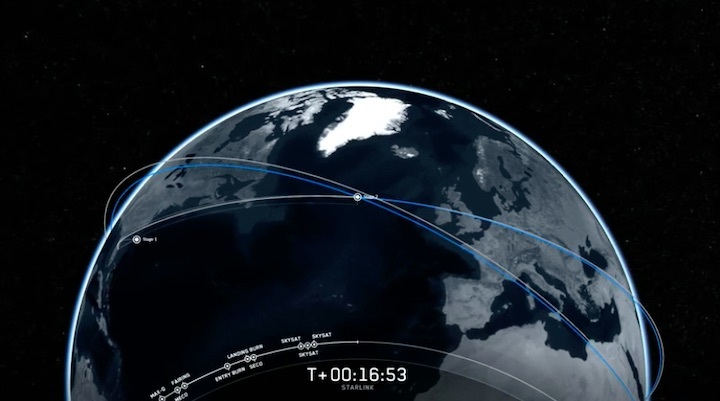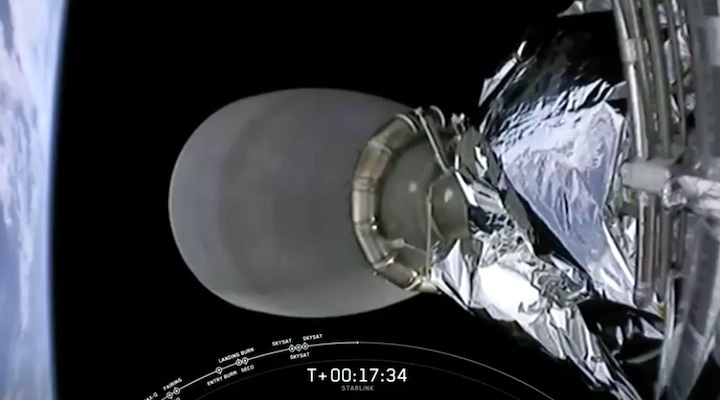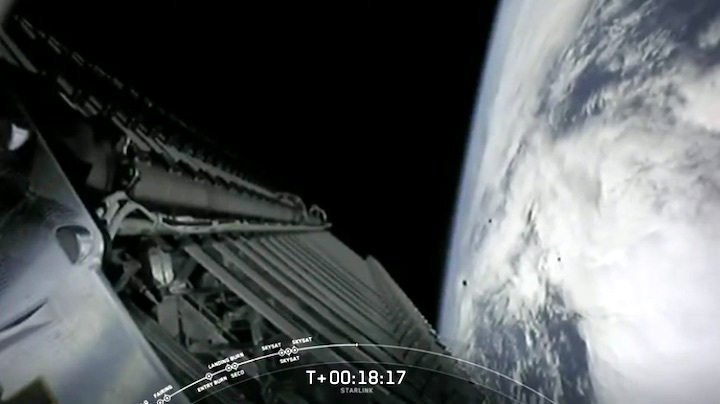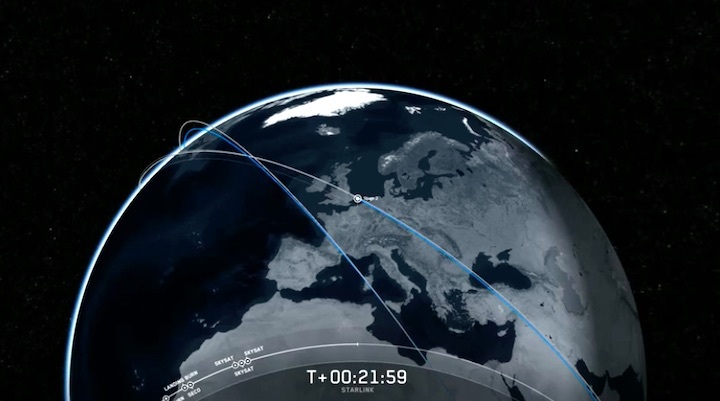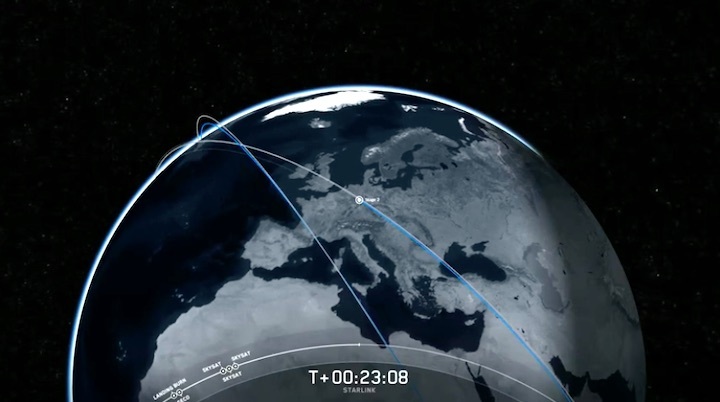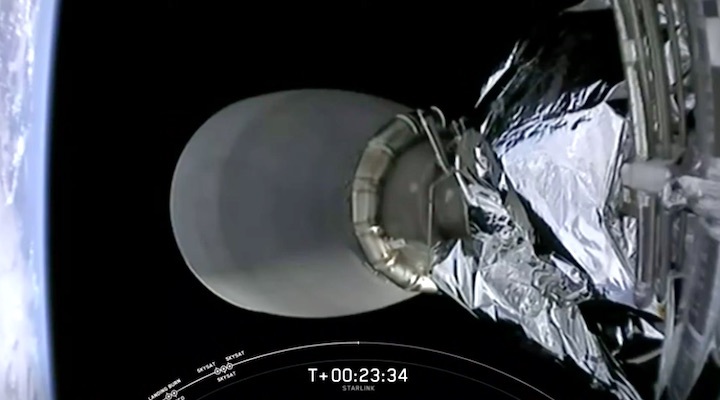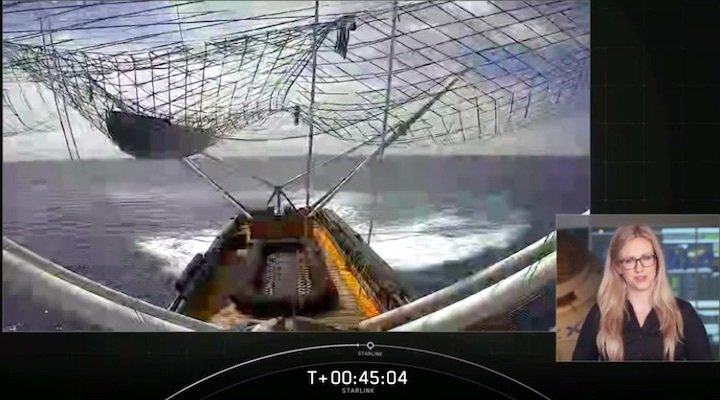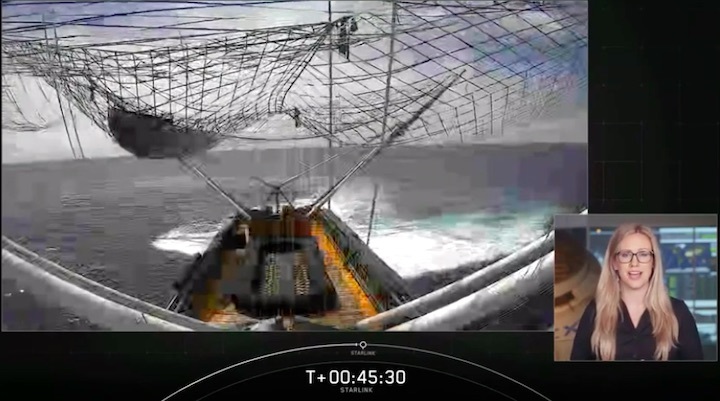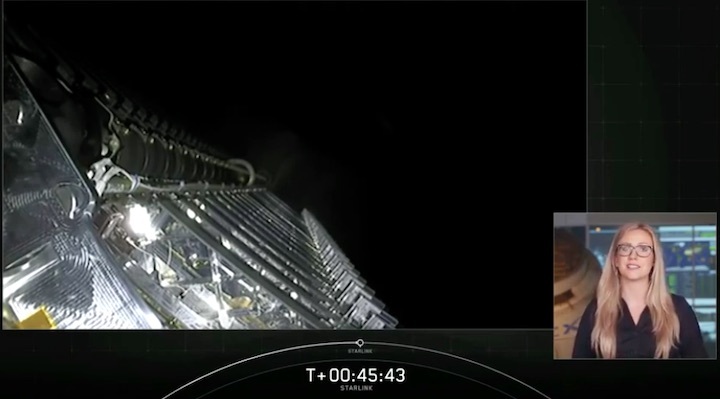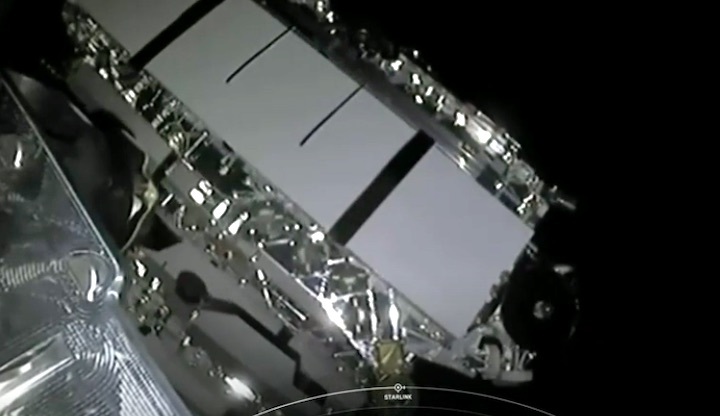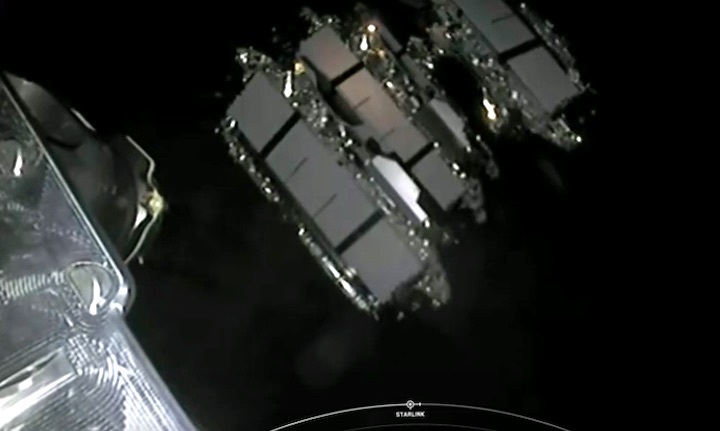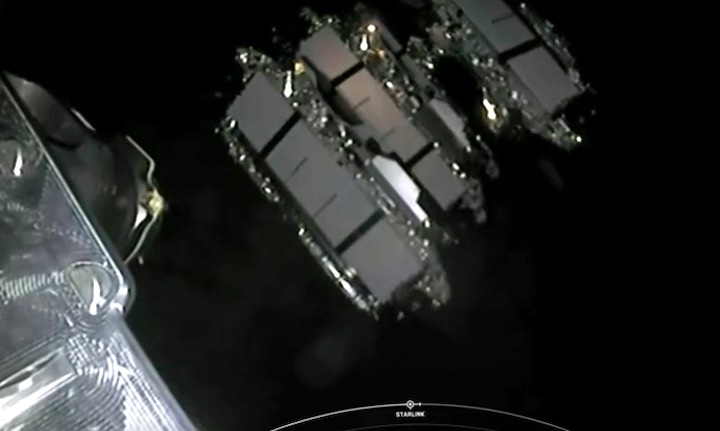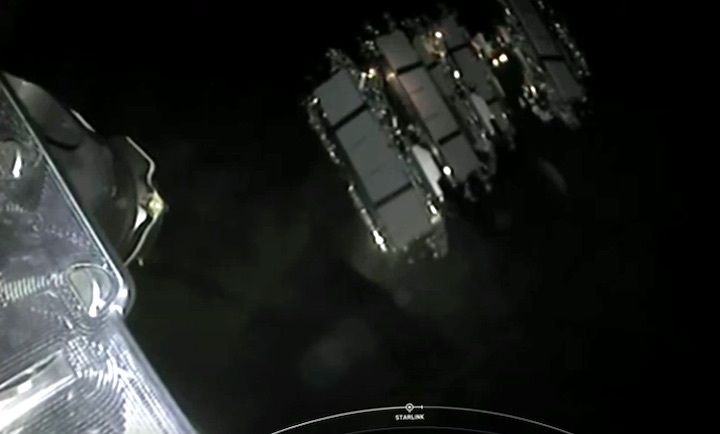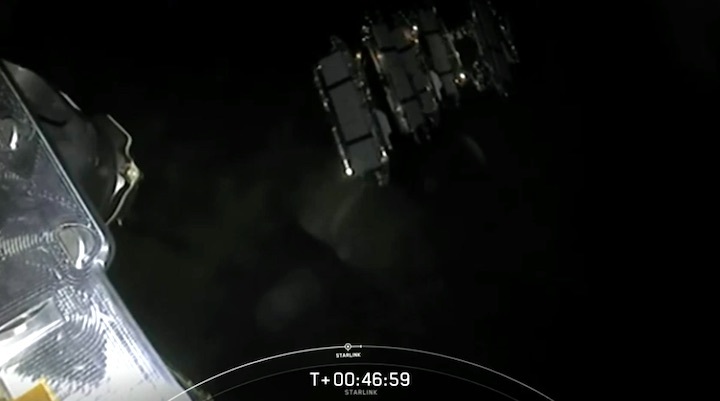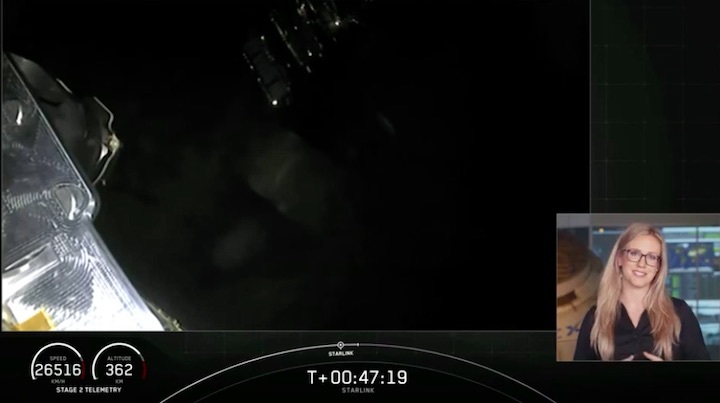 Quelle: SpaceX
1193 Views