1.04.2020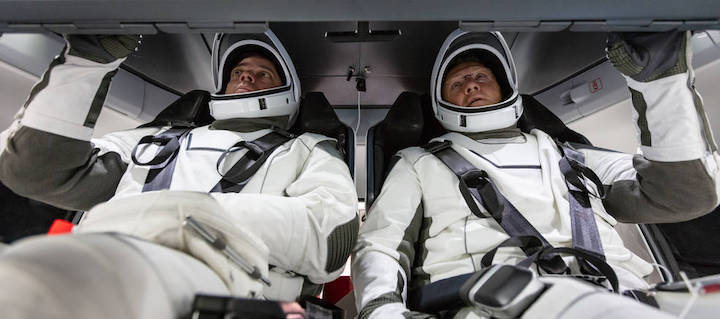 Japan Aerospace Exploration Agency
JAXA astronaut, Noguchi Soichi, currently preparing and training for the ISS Expedition, will start training to board the first operational Crew Dragon under development by Space-X.
The flight schedule will be announced when it is determined.
Quelle: JAXA
+++
Astronaut Noguchi to board SpaceX's Crew Dragon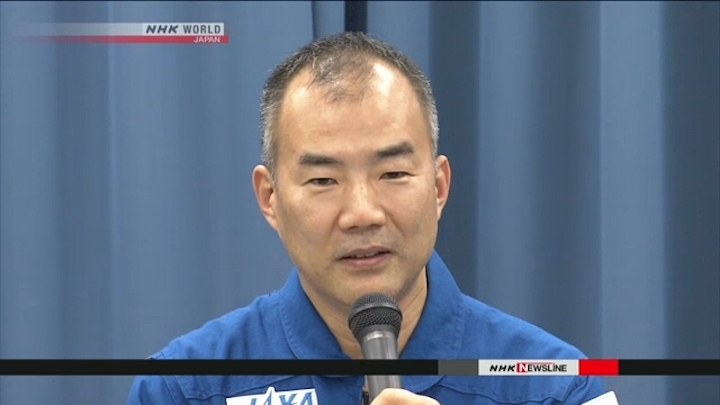 Japan's science and technology ministry says astronaut Noguchi Soichi is set to board a next-generation spacecraft developed by the private US company SpaceX.
The ministry announced on Tuesday that Noguchi and three American astronauts will be on the Crew Dragon's first flight in its operational phase.
The spacecraft has already succeeded in an unmanned flight. It is next scheduled to conduct a trial with two American astronauts before entering its operational phase.
Officials say the launch date is not yet set.
Noguchi was born in Yokohama city near Tokyo in 1965. In 2005, he went to the International Space Station aboard a US space shuttle and was involved in the assembling of the facility.
In 2009, Noguchi flew to the ISS on a Russian Soyuz and stayed in space for five-and-a-half months.
The Japan Aerospace Exploration Agency and the US space agency NASA had been considering his third flight.
Noguchi will become the first Japanese astronaut to fly on a private spacecraft.
Quelle: NHK
+++
NASA, SpaceX add astronauts to Crew Dragon's first operational flight
NASA has added two astronauts to the crew manifest of SpaceX's first operational mission to the International Space Station, a flight slated to launch only after the company demonstrates the capsule's ability to safely take crews to orbit.
NASA astronaut Shannon Walker, a former 163-day resident of the ISS in 2010, will fly with previously selected astronauts Mike Hopkins and Victor Glover on Crew Dragon's first operational flight. Japan Aerospace Exploration Agency, or JAXA, astronaut Soichi Noguchi will also join the crew.
That first full operational mission is slated to last about six months after it lifts off from Kennedy Space Center's pad 39A sometime in the second half of this year.
Walker began her NASA career at Johnson Space Center in Houston before her 2010 flight to the ISS on a Russian Soyuz spacecraft. This will mark the third spaceflight for Noguchi, who flew on the space shuttle in 2005 and a Soyuz in 2009.
But to clear the way for the four-person crew to fly, SpaceX must first demonstrate Crew Dragon's safety with Demo-2, its test mission with astronauts. The company in 2019 launched the capsule on an automated test flight to the ISS, which saw a successful launch, docking, departure, and splashdown off the Florida coast.
Astronauts Bob Behnken and Dough Hurley will fly on that test mission to the ISS, tentatively slated for mid-to-late May. It remains to be seen how the coronavirus pandemic will impact the mission, as many of NASA's centers are either closed or operating at mission-critical statuses. SpaceX, however, can operate with its own policies surrounding the pandemic.
Quelle: Florida Today
615 Views