24.01.2018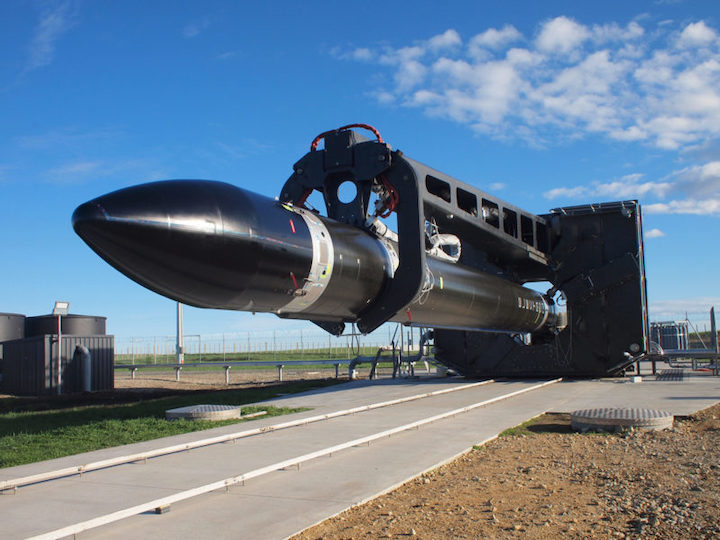 Rocket Lab revealed that its first mission of 2019 will be a dedicated launch of a 150kg satellite for the U.S. Defense Advanced Research Projects Agency (DARPA). DARPA's Radio Frequency Risk Reduction Deployment Demonstration (R3D2) mission is scheduled for launch in late February and intends to space-qualify a prototype reflect array antenna to improve radio communications in small spacecraft.
The mission, the first of monthly Electron launches this year, will lift-off from Rocket Lab Launch Complex 1 on the Māhia Peninsula of New Zealand. The mission could help validate emerging concepts for a resilient sensor and data transport layer in Low Earth Orbit (LEO) – a capability that does not exist today, but one which could revolutionize global communications by laying the groundwork for a space-based internet.
"Rapid acquisition of small satellite launch capabilities is increasingly important to US Government organizations like DARPA. The ability to rapidly space-qualify new technology and deploy space-based assets with confidence on short notice is a service that didn't exist for dedicated small satellites until now," says Rocket Lab Founder and Chief Executive Officer (CEO) Peter Beck. "We're honored to provide Electron's agile and flexible launch service to DARPA and we look forward to delivering the innovative R3D2 payload to orbit."
Quelle: Via Satellite
----
Update: 8.03.2019
.
Rocket Lab launch of DARPA satellite slips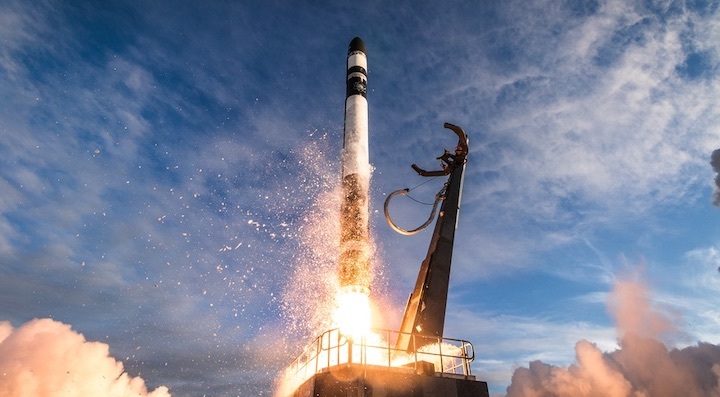 WASHINGTON — Rocket Lab's first launch of the year, which was scheduled for late February, has been pushed back to the second half of March because of the delayed arrival of its payload, an experimental military satellite.
The Defense Advanced Research Projects Agency said March 5 that its Radiofrequency Risk Reduction Deployment Demonstration, or R3D2, satellite arrived in New Zealand March 4 to begin integration with Rocket Lab's Electron vehicle. The launch from Rocket Lab's Launch Complex (LC) 1 in New Zealand is now scheduled for the second half of March.
Rocket Lab confirmed the new schedule March 6. "Following a delay to payload arrival, the R3D2 spacecraft is now at LC-1 and integration is underway," the company tweeted. In a later statement, the company said the launch would take place between March 16 and 30 (U.S. time), with four-hour windows each day from 6:30 to 10:30 p.m. Eastern.
When Rocket Lab announced the launch in January, the company was targeting late February for the launch. However, a DARPA spokesperson said that the launch was postponed "to provide the prime contractor with additional time to complete payload and spacecraft validation and verification."
Northrop Grumman is the prime contractor for R3D2, which will test technologies for deployable antennas. Once in orbit, R3D2 will deploy a Kapton membrane that will expand to a diameter of 2.25 meters to demonstrate the ability to small satellites to carry large deployable antennas needed to support high-bandwidth communications.
The 150-kilogram satellite will be the only payload on the launch, the first for Rocket Lab since an Electron launch in December that carried more than a dozen small satellites. The company said in January that the mass and volume of R3D2 took up the entire capacity of the rocket, leaving no room for secondary payloads.
Rocket Lab said in January that the launch would be the first of 12 the company plans to perform in 2019 as it shifts into full operations. Most of those launches will take place from LC-1 in New Zealand, although the company intends to carry out at least one launch from its new launch site, LC-2, under construction at the Mid-Atlantic Regional Spaceport on Wallops Island, Virginia. The first launch from that site is scheduled for this fall.
Rocket Lab didn't indicate if the delay in the DARPA mission would impact those plans. In a January interview, Rocket Lab Chief Executive Peter Beck said the company expected to increase its launch rate over the course of the year to allow it to reach that total of 12 even though the first launch was, at that time, not scheduled until late February. Beck said that, by the end of the year, Rocket Lab expects to be launching Electrons at a rate of one every two weeks.
Quelle: SN
----
Update: 9.03.2019
.
Date window for rocket launch with heaviest load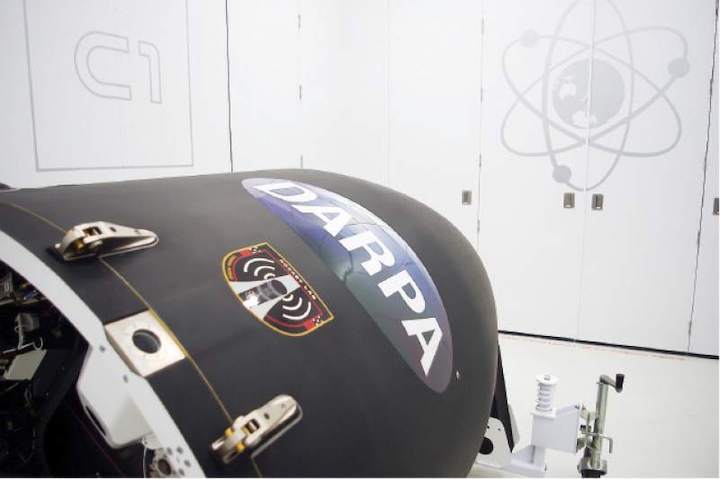 Rocket Lab's Mahia rocket launch site will be back in action inside the next two weeks, following a delay to its latest planned launch.
The United States-based company had intended to launch the RF Risk Reduction Deployment Demonstration (R3D2) mission for the US's military research government agency DARPA last month but the launch window was adjusted to the second half of March to provide the prime contractor with additional time to complete payload validation and verification.
Rocket Lab has designated a new 14-day window for the launch, from March 17 to March 30.
Within the window, lift-off will be scheduled between 11.30am and 3.30pm.
Lars Hoffman, Rocket Lab's senior vice-president of global launch services, said the R3D2 mission highlights Electron's (Rocket Lab's orbital launch vehicle) critical role in enabling small satellite innovation by delivering responsive and tailored launch services to rapidly "space-qualify" new technologies.
"Small satellite technology is evolving at breakneck pace, and the R3D2 mission is a prime example of the significant capabilities small satellites can deliver now that frequent and reliable access to space is a reality on Electron.
"Our team has racked up three orbital missions and deployed 24 satellites already, but the R3D2 mission is particularly exciting. It marks the first dedicated Rocket Lab mission carrying a single satellite that maximises Electron's nominal lift capability of 150kg."
Quelle: gisborneherald
1829 Views