11.07.2018
Space launch start-up Rocket Lab has confirmed it will be setting up a launch pad in the United States, adding to one it has in New Zealand.
Aerospace start-up Rocket Lab plans to set up a second launch pad by next year, this time in the United States, it's confirmed.
The US-owned company currently runs the world's first privately-owned orbital launch site, in the Mahia Peninsula in New Zealand's North Island.
On Wednesday it announced it had shortlisted four locations for a second pad in the US.
The potential sites include Cape Canaveral, the Wallops Flight Facility in Virginia, Pacific Spaceport Complex in Alaska and Vandenberg Air Force Base in California.
"Launching from US soil adds an extra layer of flexibility for our government and commercial customers," company founder and chief Peter Beck said.
In a statement, the company said it would construct its own pad and planned to have its first missions running from the facility in the second quarter of 2019.
Rocket Lab has laid out an ambitious plan to have its 17-metre Electron rockets taking satellites into space for clients every two weeks next year and weekly in 2020 and faces an increasingly full manifest.
It focuses on delivering small payloads at relatively low costs and became the first small launch provider to get satellites into orbit during a test run in January.
However, its first full commercial delivery from New Zealand has since been delayed twice due to technical issues, the most recent attempt coming late last month.
Australia's new space agency began operations this month, with a location for its headquarters to be decided towards the end of the year.
Quelle: news.com.au
+++
Rocket Lab to expand with United States launch pad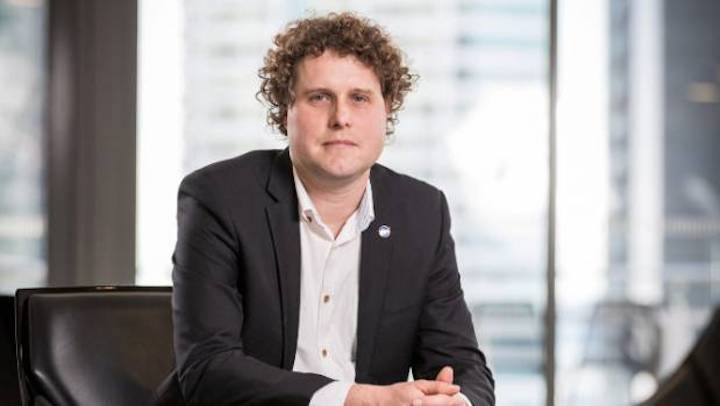 Rocket Lab, a orbital launch provider based in the United States, has confirmed plans to expand its launch capability.
Founder and chief executive Peter Beck, who is a former Southlander, said the company was developing a United States launch site, with four space ports shortlisted to launch the Electron rocket.
The sites considered for the new pad are Cape Canaveral, Wallops Flight Facility, Pacific Spaceport Complex – Alaska and Vandenberg Air Force Base.
A decision on the confirmed site, to be named Launch Complex 2, is expected in August with the first launch expected in the second quarter of 2019.
Beck was born and raised in Invercargill. He left the city in 1995, aged 18, and moved to Dunedin to work at Fisher and Paykel. He had studied at James Hargest College, where he was encouraged to develop his talents in science and engineering.
He founded Rocket Lab in 2006. Along with the planned new edition, the company also offers the world's first private orbital launch range in Mahia, south of Gisborne.
"The development of Rocket Lab's US launch site strengthens our existing position as the industry leader providing frequent and tailored access to orbit for small satellites. Launching from US soil adds an extra layer of flexibility for our government and commercial customers, offering an unmatched ability to rapidly deploy space-based assets with confidence and precision," Beck said.
"We believe the launch process should be simple, seamless and tailored to our customers' missions - from idea to orbit. Every aspect of the Electron orbital launch program is designed with this in mind and Launch Complex 2 is the next step in this strategy."
The four potential launch sites are being assessed against a range of criteria, including anticipated pad construction cost and timeframe, regulatory lead times and ongoing costs once the site is operational.
Quelle: stuff
1174 Views