The satellite, named the Exploration of Energization and Radiation in Geospace, will study the region of outer space near Earth, including the upper atmosphere, ionosphere and magnetosphere. This region is called "geospace."
JAXA said Tuesday the satellite will gather information meant to clarify how highly charged electrons in the Van Allen radiation belt are created, as they are generated and vanish repeatedly along with space storms.
The satellite will be carried aloft by a second-generation Epsilon rocket.
The 26-meter-tall Epsilon Launch Vehicle is a revamped version of the first one launched in September 2013, with enhanced launch capability and artificial intelligence that performs checks and monitors operations.
The rocket is to be launched between 8 p.m. and 9 p.m. Dec. 20 from the space center in Kimotsuki, Kagoshima Prefecture.
Quelle: The Japan Times
-
Update: 21.11.2016
.


About Exploration of energization and Radiation in Geospace (ERG)
To elucidate high-energy electrons that repeat their generation and disappearance.
Geospace is the region of outer space near the Earth. The radiation belt called the "Van Allen radiation belt" lies within the geospace, and the belt captures a huge volume of highly charged energy particles that exceed mega electron volts.
This project aims at elucidating how highly charged electrons have been born while they generate and vanish repeatedly along with space storms caused by the disturbance of solar wind caused by space storms, and how space storms are developed.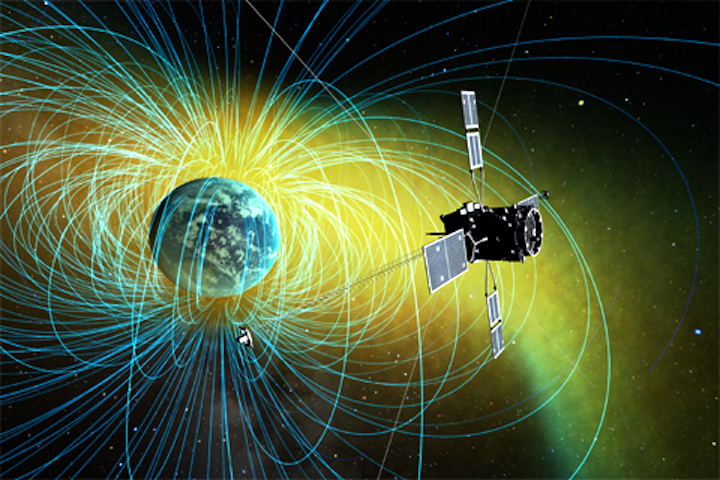 Quelle: JAXA
-
Update: 19.12.2016
.
ERG / Epsilon-2 Countdown
Countdown Clock
Launch Day
2016/12/20 20:00:00 (JST)
-001days 02:55:57
ERG/Epsilon-2 Launch Live Broadcast
JAXA will provide a live broadcast of The ERG/Epsilon-2 launch live report from Uchinoura Space Center.

Broadcast Schedule

7:40 p.m. on Dec. 20 (Tue. , Japan Standard Time)
The above schedule is subject to change due to the preparation status and weather conditions.

The copyright of the JAXA broadcast belongs to JAXA.
ERG/Epsilon-2 Launching Observation Points
All areas of the Uchinoura Space Center (USC) are off-limits on the launch day. You can observe a rocket launch from a place that is outside of the USC.
The following observation points are especially recommended sites.
Dec. 19, 2016 Updated
Epsilon-2/ERG launch time decided! Live broadcast from 7:40 p.m. on December 20 (Tue.)
| | |
| --- | --- |
| | The launch time of the second Epsilon Launch Vehicle with Exploration of energization and Radiation in Geospace (ERG) was set for 8:00:00 on December 20 (Tue.), 2016 (Japan Standard Time). JAXA will broadcast a live launch report from the Uchinoura Space Center from 7:40 p.m. on the day. You can watch it through the Internet. Please have a look! Live broadcast (YouTube) Epsilon Launch Vehicle Exploration of energization and Radiation in Geospace (ERG) ... |
Quelle: JAXA
-
Update: 20.12.2016 / 13.15 MEZ
-
Erfolgreicher Start von JAXA´s Epsilon-2 Rakete mit ERG Satelliten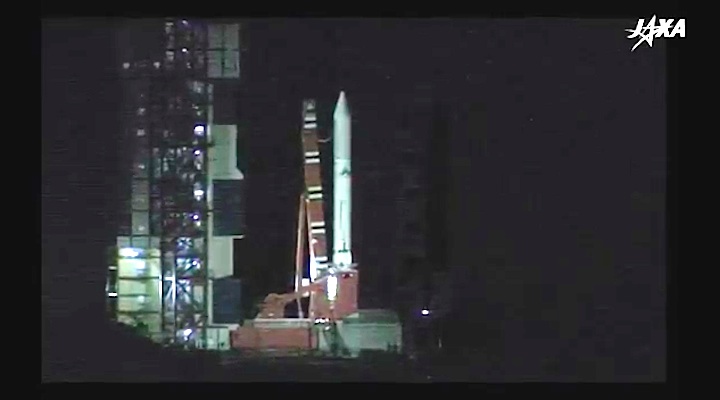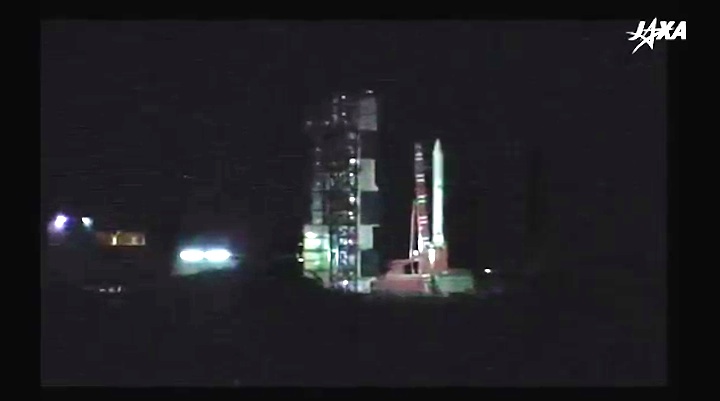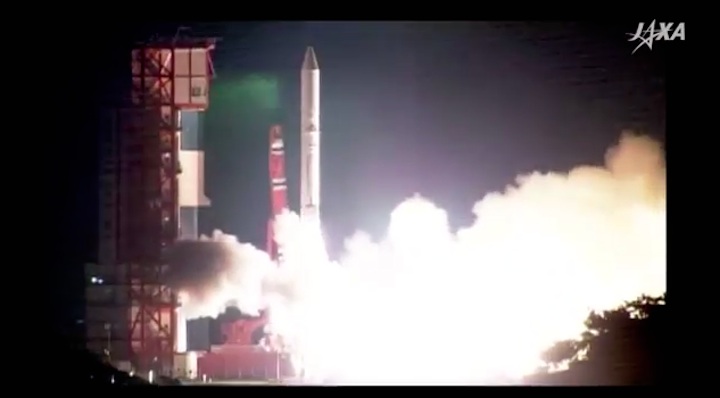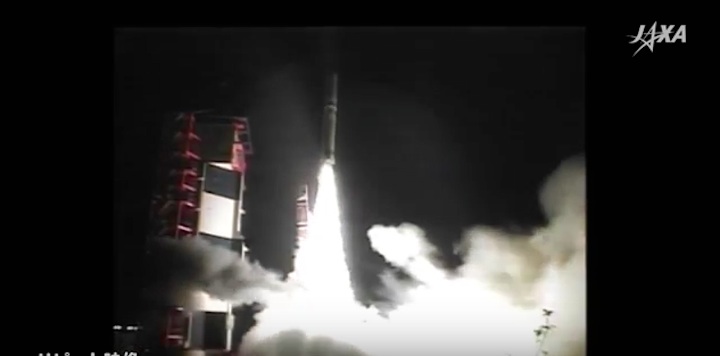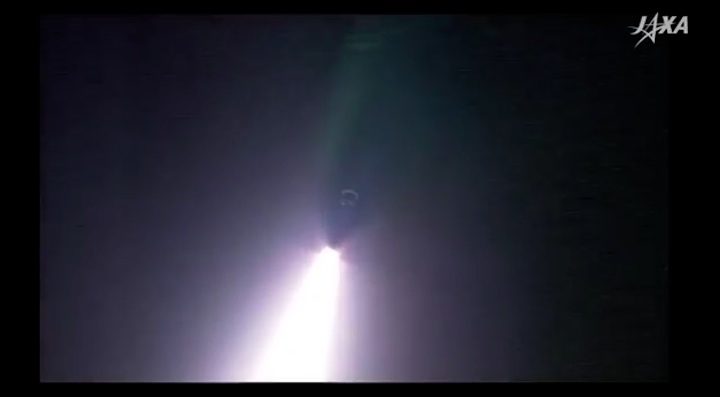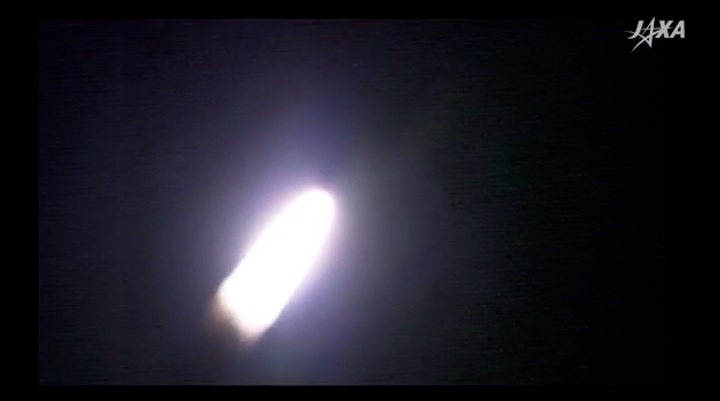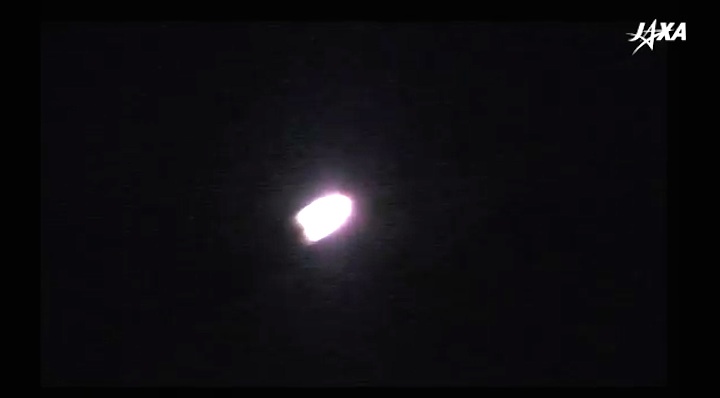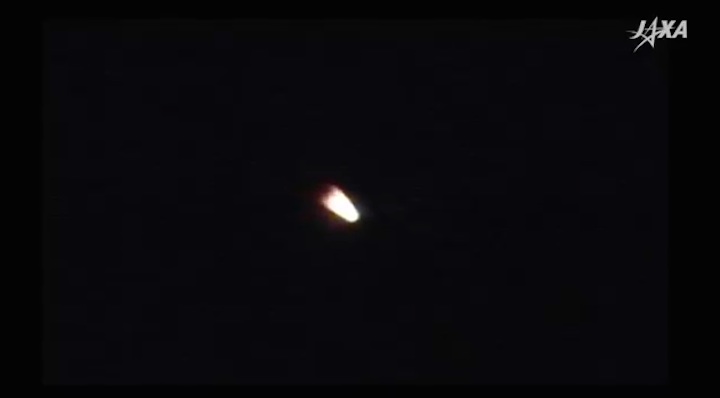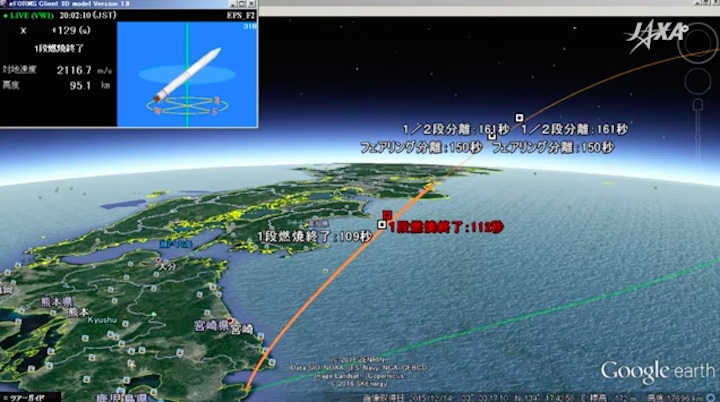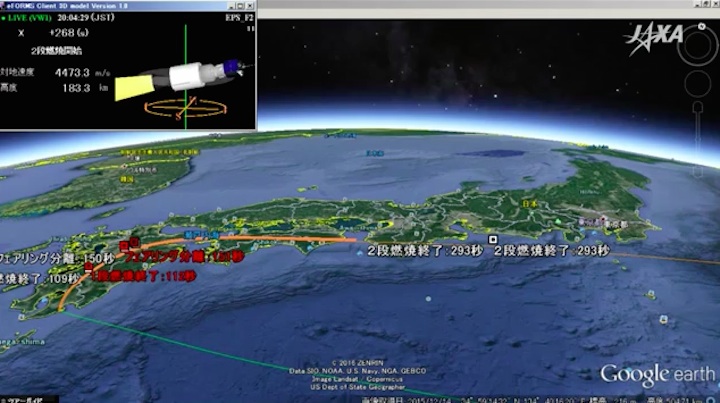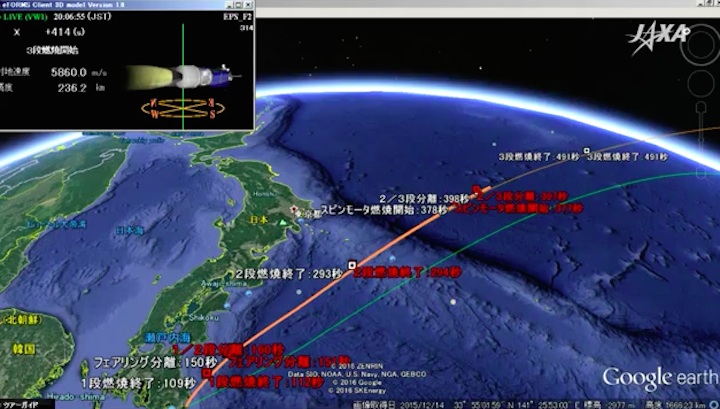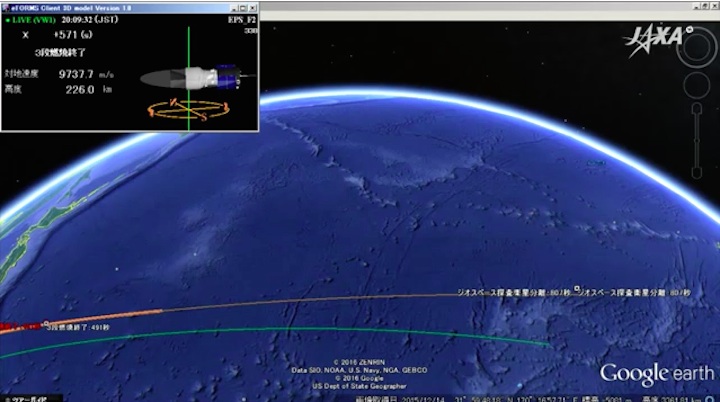 Quelle: JAXA