.
21.05.2016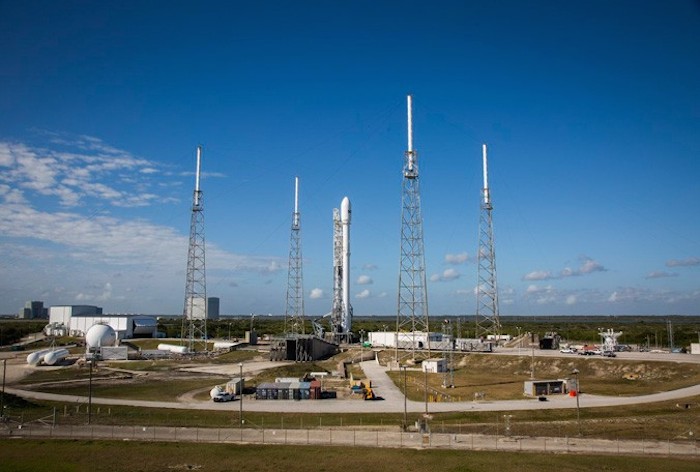 CAPE CANAVERAL --
SpaceX will attempt to launch a Falcon 9 rocket next Thursday, May 26 from the Space Coast.
SpaceX will try to launch a Falcon 9 rocket next week
The rocket will carry a communications satellite into orbit
United Launch Alliance is also planning for two rocket launches in June
The Falcon 9 will launch from Launch Complex 40 at Cape Canaveral Air Force Station. SpaceX confirmed the 2-hour launch window opens at 5:40 p.m. Friday, May 27 is the back-up day for the launch.
The rocket will carry a Thaicom 8 communications satellite into orbit.
The following week, on Saturday, June 4, United Launch Alliance plans to launch a Delta IV Heavy rocket from Cape Canaveral. That rocket is carrying a spy satellite for the U.S. government. A launch window time has not been set yet.
ULA also plans to launch an Atlas V rocket on June 24 from Cape Canaveral Air Force Station, carrying a military satellite.
Quelle: NEWS13
.
Update: 23.05.2016
SpaceX targeting Thursday afternoon launch, landing
SpaceX may test-fire engines Monday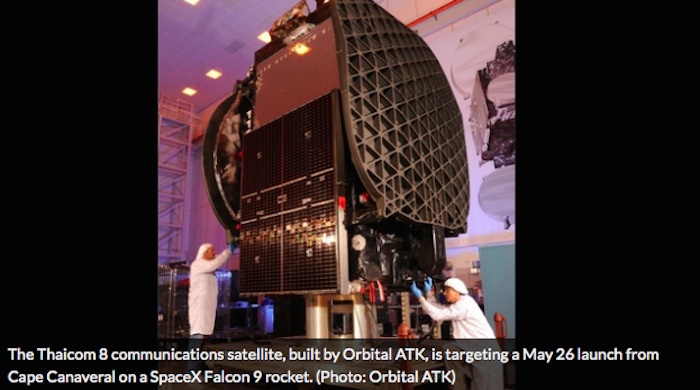 CAPE CANAVERAL, Fla. - SpaceX may fire up a Falcon 9 rocket's engines on Monday in a test preparing for a planned 5:40 p.m. Thursday blastoff from Cape Canaveral Air Force Station.
News 6 partner Florida Today reports that the launch of a Thai communications satellite — and an attempted rocket landing to follow — should look much like SpaceX's May 6 launch of a Japanese communications satellite, but with the action unfolding in daylight instead of darkness.
The roughly 7,000-pound Thaicom 8 satellite built by Orbital ATK will beam TV channels and Internet service to Thailand, India and parts of Africa from a position 22,300 miles above the equator.
After separating from the rocket's upper stage, the Falcon 9 booster will dive toward an unpiloted SpaceX "drone ship" floating offshore in the Atlantic Ocean, hoping to make it three consecutive missions with successful booster landings at sea.
The Falcon 9 flies faster on missions launching communications satellites to high orbits, increasing landings' degree of difficulty.
The launch is SpaceX's fifth this year, and the 25th by a Falcon 9 since its debut in 2010, including one failure last summer.
Quelle: NEWS6
-
Update: 24.05.2016
.
SPACEX SET TO LAUNCH FALCON 9 ROCKET THURSDAY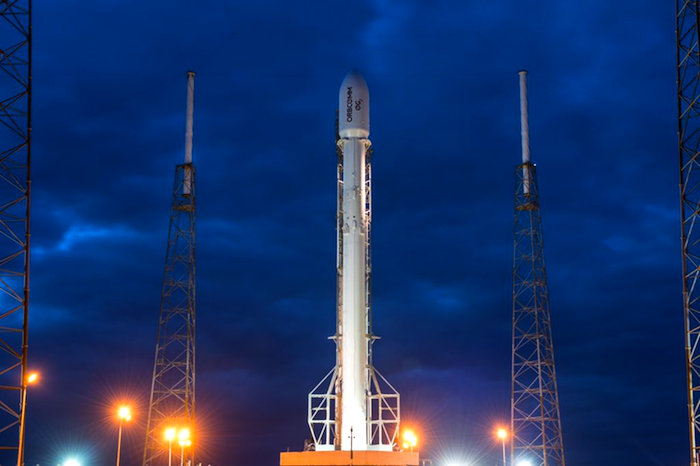 SpaceX has established a firm rocket launch time and date for its next Falcon 9 on Thursday afternoon.
The rocket is set to blast off from Cape Canaveral Air Force Station at 5:40 p.m. Thursday to carry a private, Asian telecommunications satellite into orbit.
The payload will be a Thai satellite, the Thaicom 8, which will provide internet and other communication services to Thailand, southeast Asia, India and parts of Africa. The three-ton satellite was manufactured by Orbital ATK.
Neither SpaceX nor Thaicom has released further details yet.
Quelle: FloridaPolitics
-
Update: 25.05.2016
.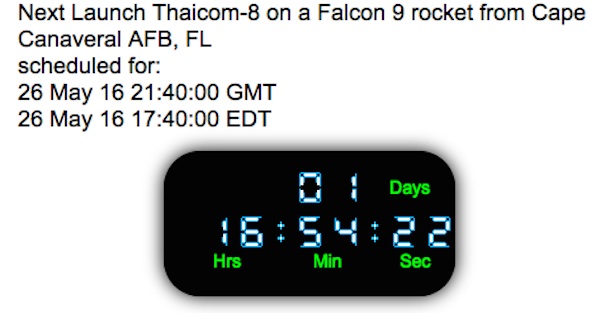 ...
Update: 26.05.2016 / 9.25 MESZ
.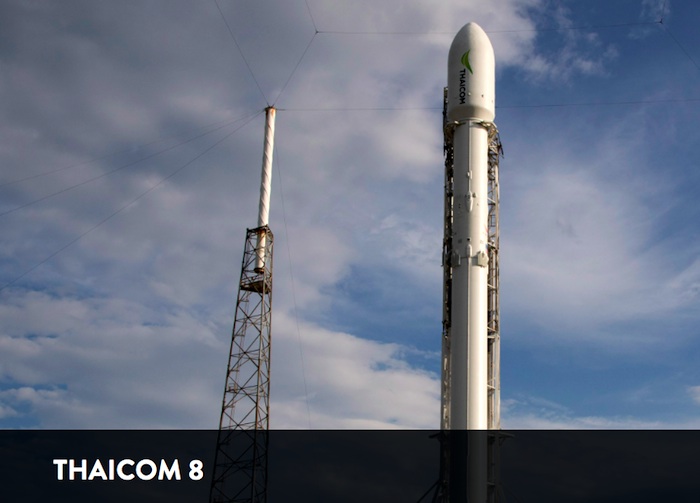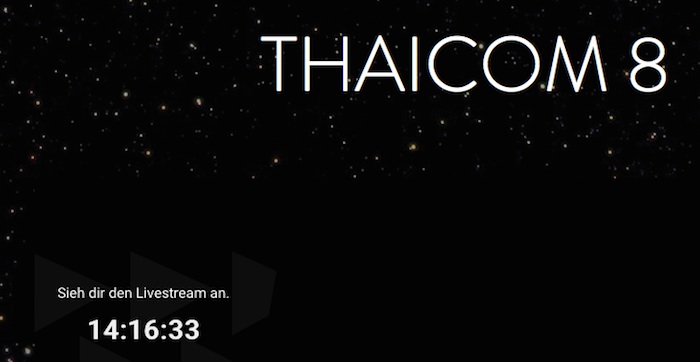 ...
Update: 19.10 MESZ
.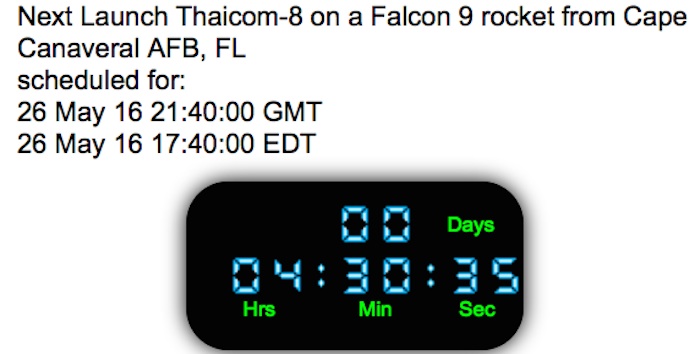 ...
Update: 27.05.2016 / 7.00 MESZ
.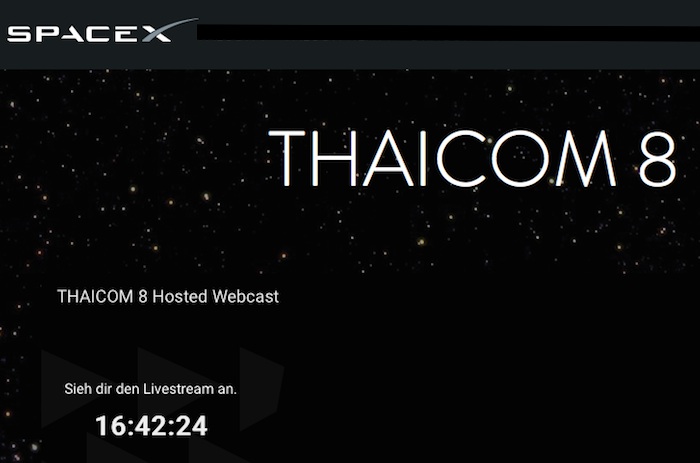 ...
Update: 15.20 MESZ
.
SpaceX Falcon 9 rocket launch scrubbed 'out of abundance of caution'
CAPE CANAVERAL --
SpaceX scrubbed Thursday night's launch of a Falcon 9 rocket "out of an abundance of caution."
SpaceX will attempt to launch Falcon 9 rocket at 5:39 p.m. Friday
2-hour launch window will extend until 7:39 p.m.
Rocket carries THAICOM-8 satellite
The rocket was supposed to launch when the two-hour launch window opened up at 5:40 p.m., but the launch immediately went into a delay.
SpaceX announced around 6:45 p.m. that Thursday's launch was postponed until no earlier than Friday for additional data review.
In a tweet from SpaceX's verified account, the space agency said Falcon 9 and the spacecraft remain healthy.
Elon Musk, CEO of SpaceX, said there was a "tiny glitch" in the motion of an upper-stage engine actuator. "Probably not a flight risk, but still worth investigating," Musk said.
SpaceX will again try to launch — and land — a Falcon 9 rocket from Cape Canaveral Air Force Station on Friday.
The two hour launch window opens at 5:39 p.m.
The rocket is carrying a THAICOM-8 commercial communications satellite into orbit. Thaicom is one of Asia's leading satellite operators, and the satellite will provide broadcast and data services for Thailand, Southeast Asia, India and Africa.
After the launch, the first stage of the rocket will attempt to land on the "Of Course I Still Love You" droneship off the Brevard County coast. If successful, it would be the third such landing in the company's history.
This is the first of four launches for Cape Canaveral Air Force Station scheduled through July. United Launch Alliance is scheduled to launch a Delta IV Heavy rocket June 4 and an Atlas V rocket June 24.
SpaceX will also attempt to land its stage booster on a floating ship out in the Atlantic Ocean. The last two drone ship landings have been successful.
Then, SpaceX will launch a Falcon 9 rocket to the International Space Station on July 16.
Quelle: NEWS13
.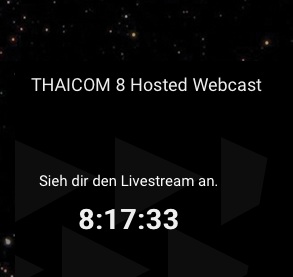 ...
Update: 28.05.2016
.
Erfolgreicher Start von Falcon-9
.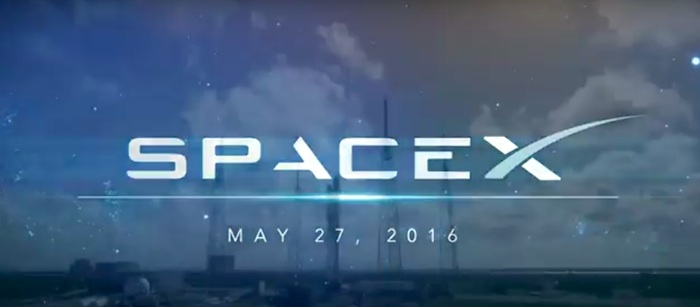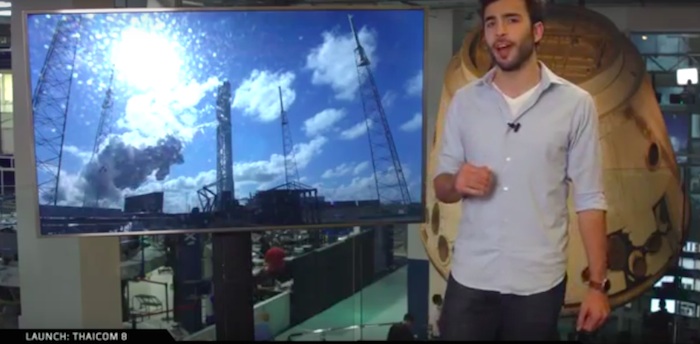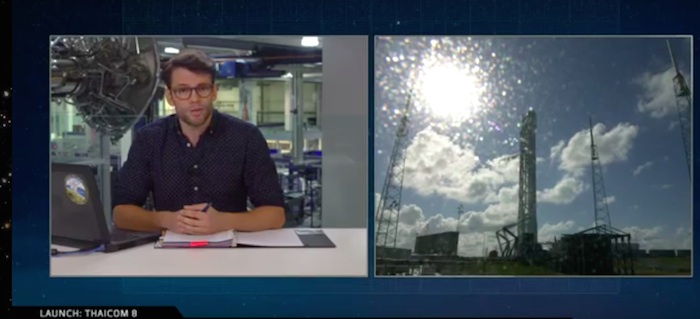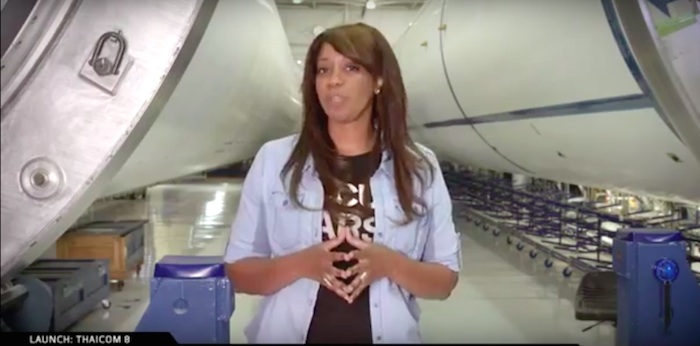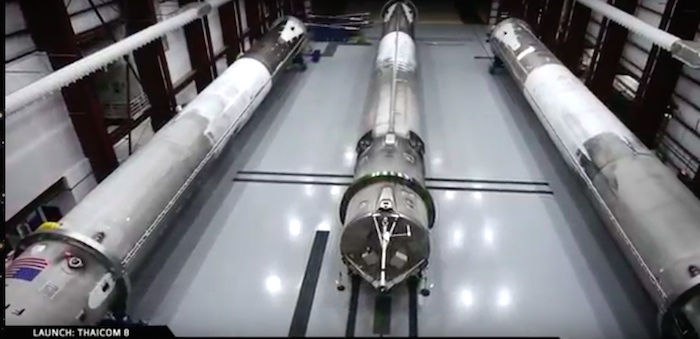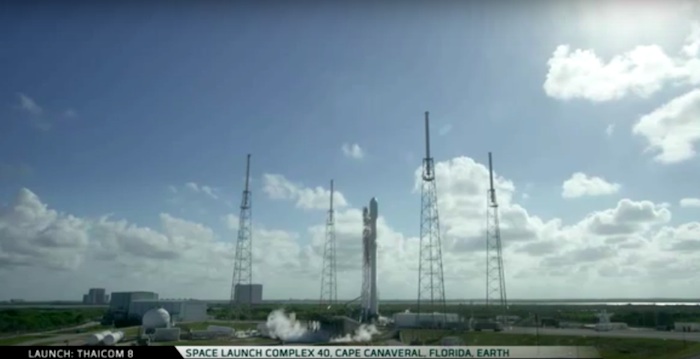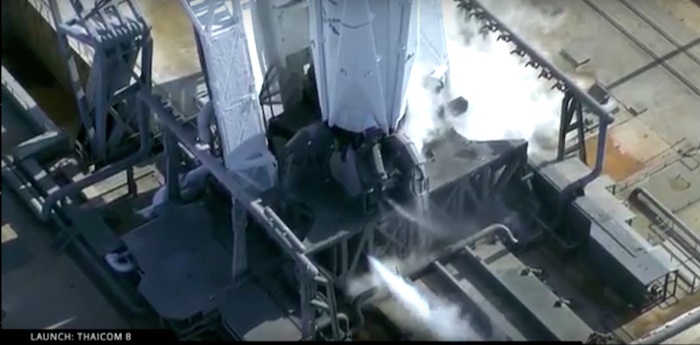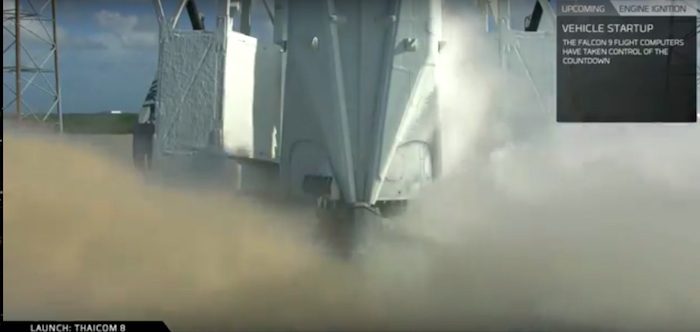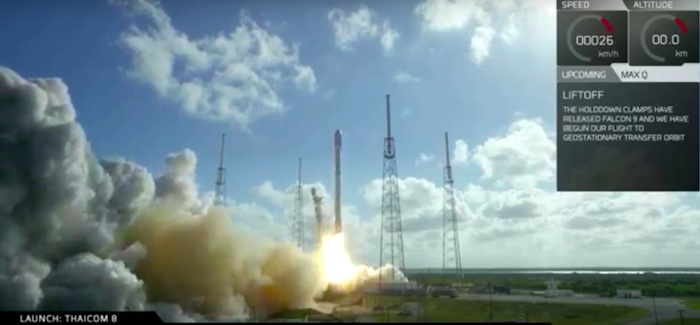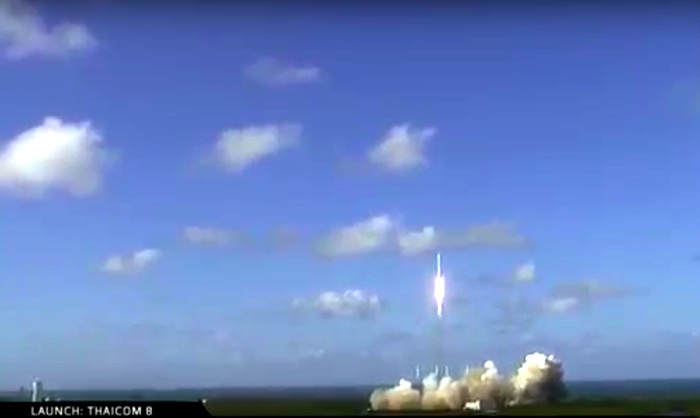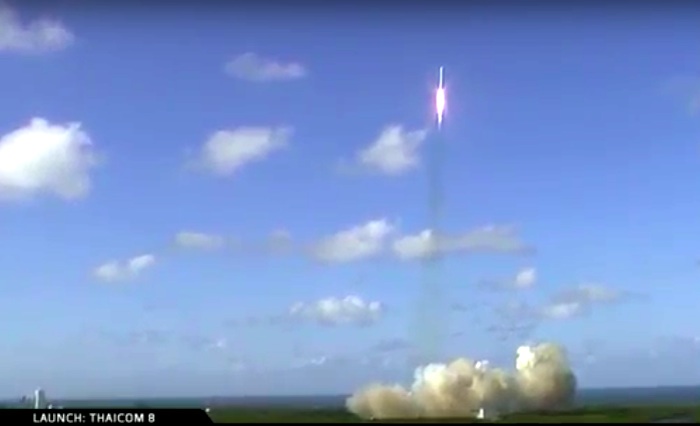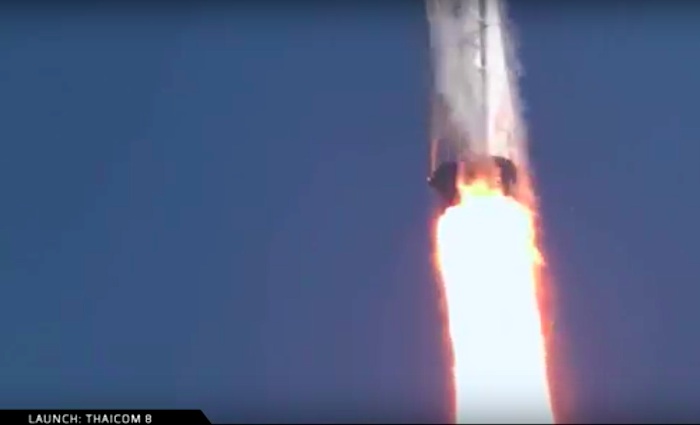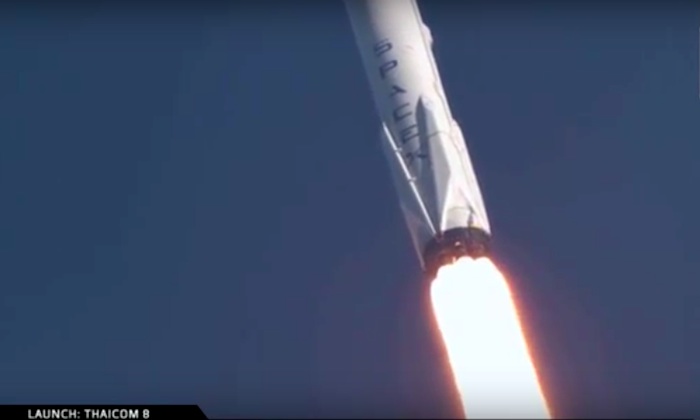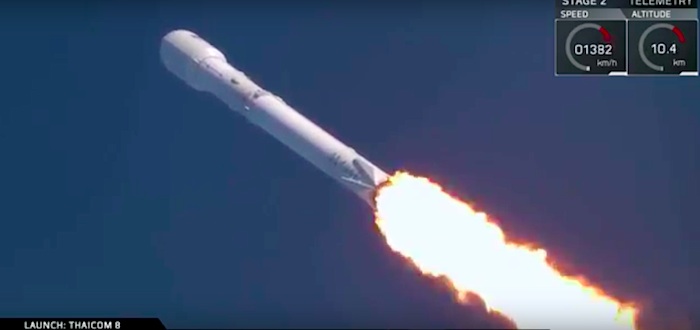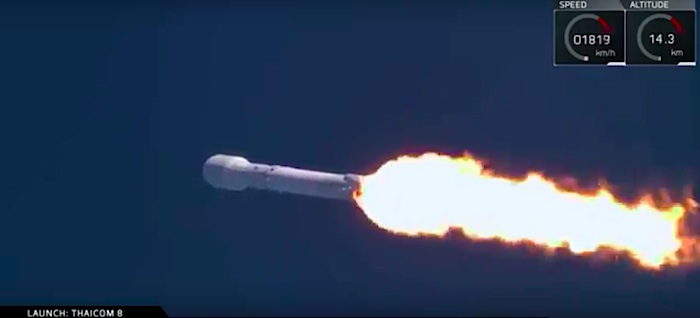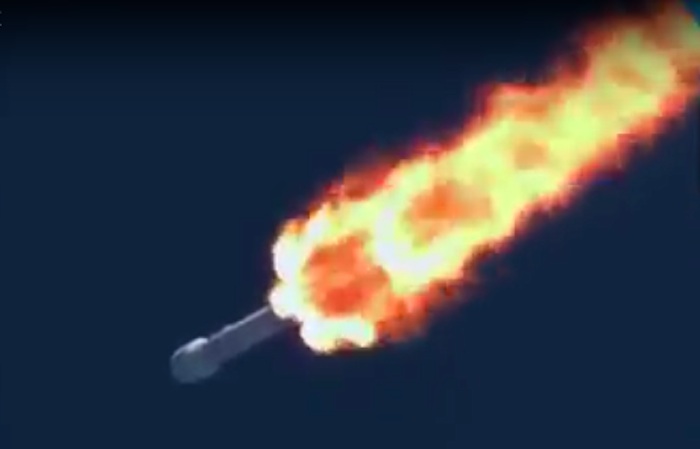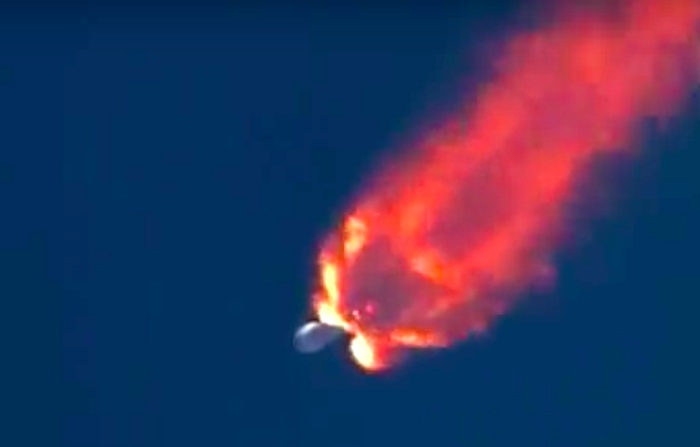 ...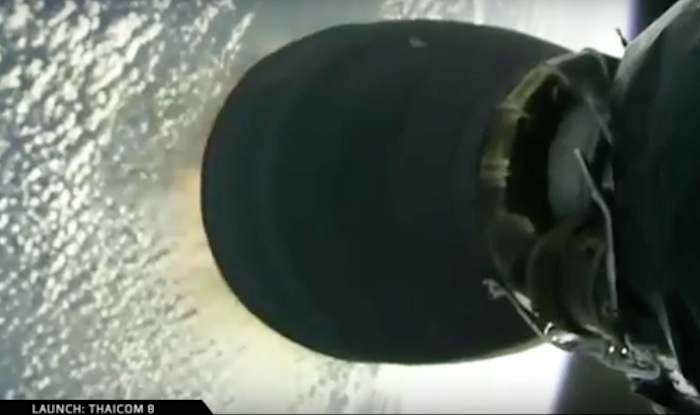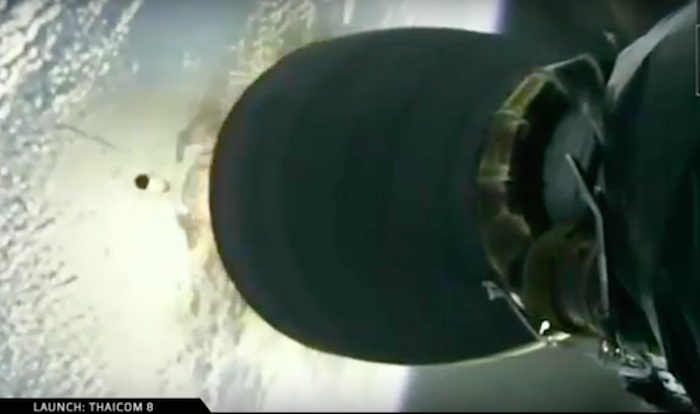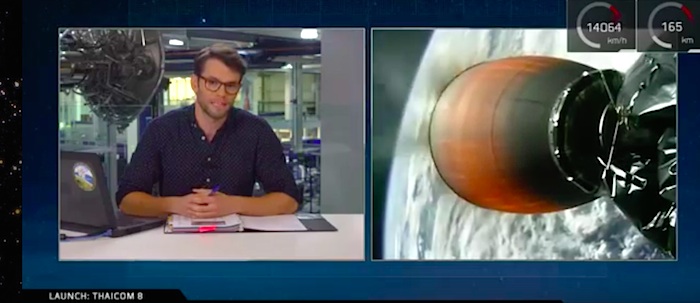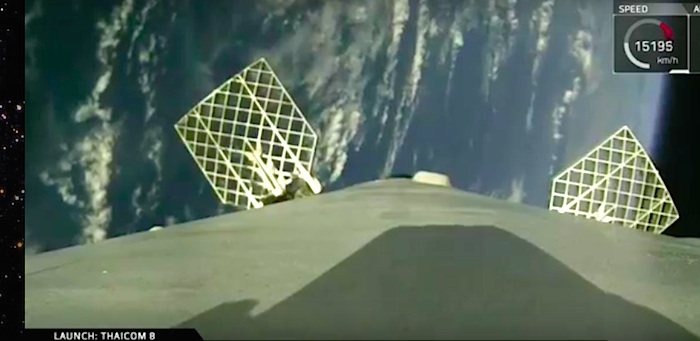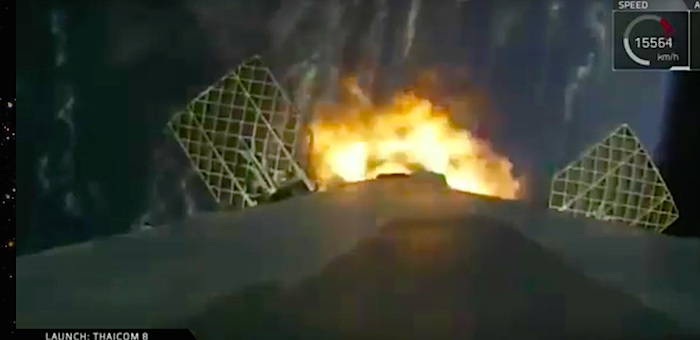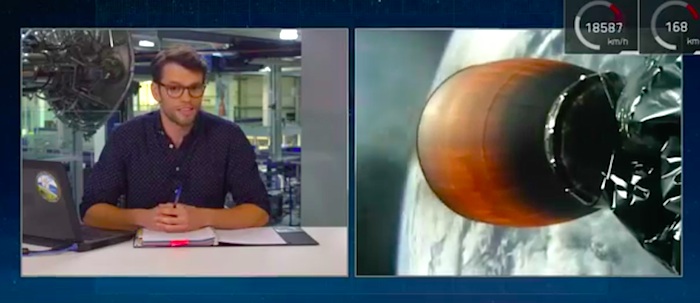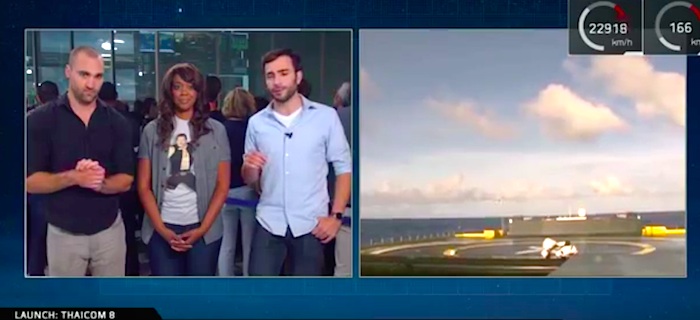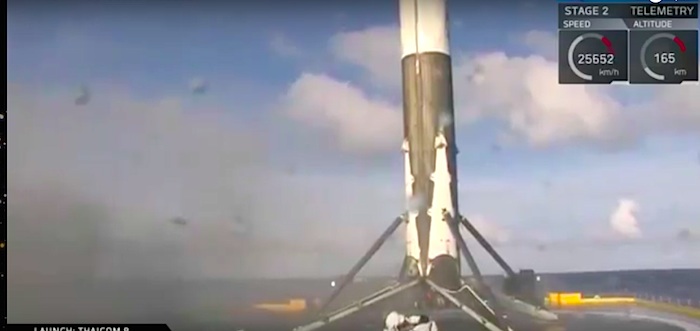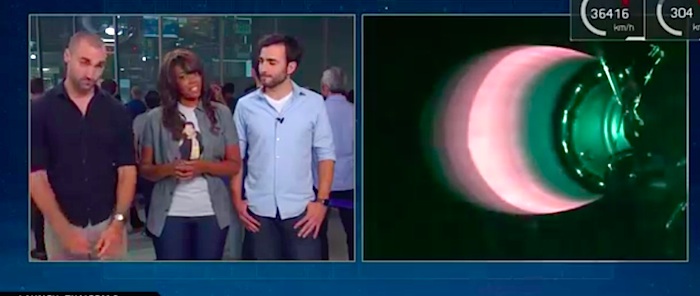 Frams: SpaceX
-
Orbital ATK-Built THAICOM 8 Commercial Satellite Successfully Launched
Company Continues Legacy of Success with Second GEOStar-2™ Spacecraft Built for Thaicom
Spacecraft Activation and In-Orbit Testing Procedures Underway
(Dulles, Virginia 27 May 2016) – Orbital ATK, Inc. (NYSE: OA), a global leader in aerospace and defense technologies, today announced that the THAICOM 8 commercial communications satellite, built by the company for Thaicom PLC, was successfully delivered to orbit aboard a SpaceX Falcon 9 rocket and is operating as planned. THAICOM 8 will support Thailand's growing broadcast industry by providing broadcast and data services to customers in South Asia, Southeast Asia and Africa.
Liftoff of the Falcon 9 rocket occurred today at 5:39 p.m. (EDT) from the launch site in Cape Canaveral, Florida. THAICOM 8 successfully separated from the launch vehicle approximately 32 minutes into the mission, placing it into its targeted geosynchronous transfer orbit. Orbital ATK engineers completed the satellite's initial post-launch health check and configuration in preparation for approximately 30 days of in-orbit tests and orbit-raising procedures. Following this testing period, the satellite will be placed in its final orbital slot at 78.5 degrees east longitude. Once in-orbit testing confirms all satellite subsystems are functioning properly, operational control of THAICOM 8 will be turned over to Thaicom.
"Our initial checkout and testing processes show that the satellite is performing as expected," said Amer Khouri, Vice President of the Commercial Satellite Business at Orbital ATK. "THAICOM 8 marks the deployment of the second satellite we have designed and built for Thaicom, one of Asia's leading satellite operators. Once again, we produced an innovative, reliable and affordable product ahead of schedule. We continue to build on our reputation for excellence and look forward to working with Thaicom again in the future."
THAICOM 8 was commissioned after the successful launch of the Orbital ATK-built THAICOM 6 satellite in January 2014. Orbital ATK designed, manufactured, integrated and tested THAICOM 8 at its state-of-the-art manufacturing facility in Dulles, Virginia. The company's Space Components Division facilities in California and Utah provided numerous subsystems, including the satellite's solar arrays and composite components for the solar array panels and deployable structures, as well as the super elliptical reflectors to broadcast signals from space to specific locations on Earth. Executing on a proven short-cycle manufacturing process, final delivery of the satellite occurred two months ahead of the original baseline schedule.
A Ku-band satellite, THAICOM 8 carries a payload equipped with 24 active transponders to deliver broadcast and data services. At launch, the spacecraft weighed approximately 1,450 kg (3,200 pounds) and is designed to operate for more than 15 years.
The THAICOM 8 communications satellite marks Orbital ATK's 36th GEOStar spacecraft launched for customers around the world. The company is currently producing several commercial satellites that will be delivered and launched for customers over the next several years, including the Al Yah 3, HYLAS 4 and SES-16/GovSat satellites. The company is also developing the new Mission Extension Vehicle-1 (MEV-1) for its recently announced commercial satellite servicing agreement with Intelsat, S.A.
About Orbital ATK
Orbital ATK is a global leader in aerospace and defense technologies. The company designs, builds and delivers space, defense and aviation systems for customers around the world, both as a prime contractor and merchant supplier. Its main products include launch vehicles and related propulsion systems; missile products, subsystems and defense electronics; precision weapons, armament systems and ammunition; satellites and associated space components and services; and advanced aerospace structures. Headquartered in Dulles, Virginia, Orbital ATK employs approximately 12,000 people in 18 states across the U.S. and in several international locations. For more information, visit www.orbitalatk.com.
About Thaicom
Thaicom Public Company Limited, a leading Asian satellite operator, was established in 1991. The Company was the first to launch a broadband satellite in the world, and is a leader in developing integrated solutions for satellite broadband and broadcast services. The Company's engineering teams provide leading-edge innovative solutions for satellite-based telecommunications services. Since its establishment the Company has launched seven satellites, with four satellites in operation: THAICOM 4 (IPSTAR) provides a variety of broadband and data services, including cellular backhaul, mobility, government USO support, content delivery, business continuity and emergency services in thirteen countries in Asia Pacific.
THAICOM 6 is to expand the Company's broadcast carrying capacity in SE Asia and Africa (by the name "AFRICOM 1") and is collocated with THAICOM 5 at 78.5 degrees East; the satellites board a combined 700 TV channels both in SD and HD formats. THAICOM 7 was launched in September 2014 to provide media & data services for Asia's and Australasia's entertainment and telecom industries at 120 degrees East. THAICOM 8 will be launched in 2016 to expand Thaicom's servicing capacity and footprint in the region. Thaicom is traded on the Stock Exchange of Thailand (SET) under the trade symbol "THCOM".
Quelle: Orbital
2192 Views