.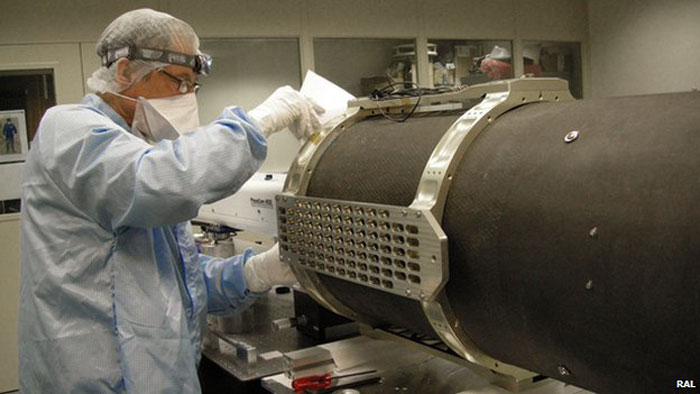 Rutherford Appleton Laboratory used a lot of off-the-shelf components, but made them space-hardy
.
Monday sees the launch to the space station of two cameras that are sure to provide some fascinating new views of Planet Earth.
One in particular will catch people's attention because it will send down high-definition video.
If pre-launch simulations are accurate then the imagery from this particular piece of hardware will – I'm sure – be seen regularly on the evening TV news.
At a resolution of 1m per pixel, you will be able to observe large crowds and moving vehicles.
Think of major world events: the aftermath of Typhoon Haiyan or the protests in Egypt's Tahrir Square – these would be given a fresh perspective with video tracking from above.
The cameras have a particular interest for this column because they have been built in the UK at the Rutherford Appleton Laboratory.
Increasingly, the ISS is being used as an Earth observation platform
The Oxfordshire lab has a proud history in making and testing space equipment.
It was approached by Canadian start-up UrtheCast (pronounced "Earth-cast") to provide the cameras for an unused attachment point at the rear of the ISS.
Urthecast was offered the position by the Russian space agency, which wants to see the station exploited to the maximum extent.
The medium-resolution camera (MRC) can resolve details down to about 5m across, covering a swath of some 50km.
It is essentially a rebuild – with modifications – of a space camera that RAL produced for a previous customer.
The high-resolution video camera (HRC), on the other hand, is more bespoke, although it incorporates a lot of off-the-shelf components.

Not that you can just buy stuff and stick it in orbit. Some re-engineering for the extremes of the space environment is almost always necessary.
This can mean exchanging certain materials or individual systems, and RAL has had to do this with the HRC's big telescope, for example.
It was commercially available but its carbon fibre tubing has been upgraded to cope with the stress of being in a vacuum and exposed to large fluctuations in temperature.
"But using off-the-shelf has allowed us to do this project very quickly, in less than two years," says Ian Tosh, who's managed the project at RAL.
The cameras are currently at Baikonur, Kazakhstan, waiting for a Progress freighter to take them to the ISS.
Once there, spacewalking astronauts will bolt them to a prepared rig on the Zvezda module. We should see the first stills and videos in the New Year.
.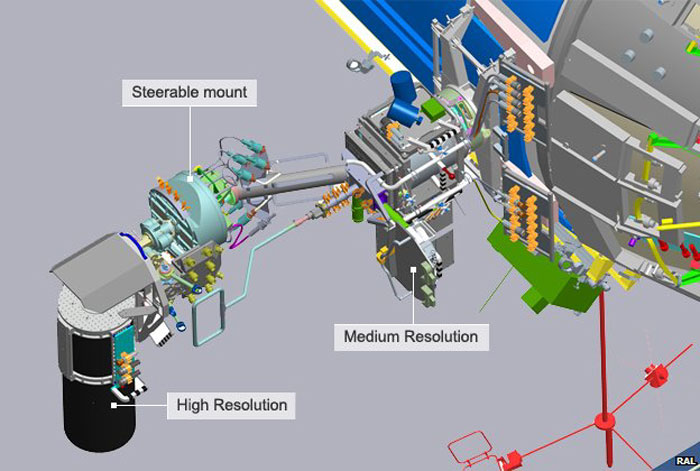 The rig that will hold the cameras and point the HRC has already been put in place
.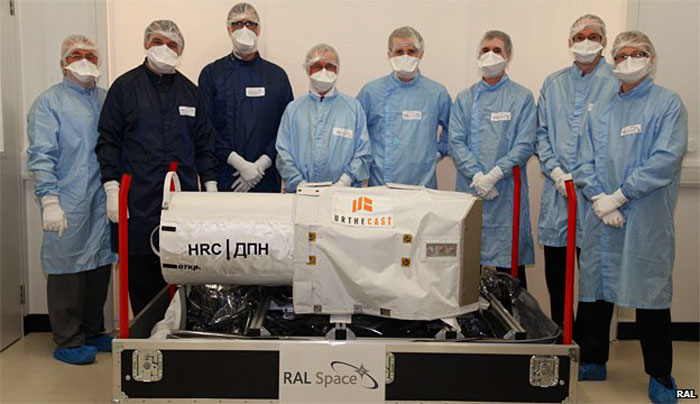 RAL has now produced some 200 space instruments
.
Urthecast went public back in the summer, raising some $46m to support its ISS cameras project. It currently has distribution deals worth over $20m.
Its business model has broadly two tracks. The first is fairly conventional: it will be selling commercial imagery of Earth to whoever wants it. This is now a pretty mature, and increasingly competitive, market.
"The other half of the business model is to take the data, process it and stream it over the web as fast as we can – in near real-time," explains Urthecast president Scott Larson.
"We will allow other developers to makes apps, games, content and educational tools, and change-detection-type tools, all based on our open-source API (application-programming interface)," he told me.
The company is very keen to drive a buzz around its products, and the web portal will play heavily on social media, allowing people to tag imagery and link their own content.
"Everyone in the world is going to go to the website at least once. Why wouldn't you?" says Larson. "But we want to create an experience that makes people come back time and time again." The portal will have a search facility that allows you to find the imagery most relevant to you, and if lots of people keep going back "time and time again", it then becomes an attractive advertising medium.
The ISS is increasingly being used for Earth observation. It's quite a challenging undertaking, though.
The space station is akin to a wobbling sausage. Every time an astronaut gets on an exercise bike, the whole platform starts to flex. There is also a constant vibration. All this requires the Urthecast cameras to have dampers built into their rig to maintain a steady shot.
Watch out for the first videos when they come down. The HRC will be programmed to pick out and lock on to a spot on the ground as the ISS rolls overhead.
The frame rate will be about three per second, and depending on cloud conditions and viewing angle, the scenes should last about 90 seconds.
Urthecast hopes to be downlinking around 150 videos a day.
.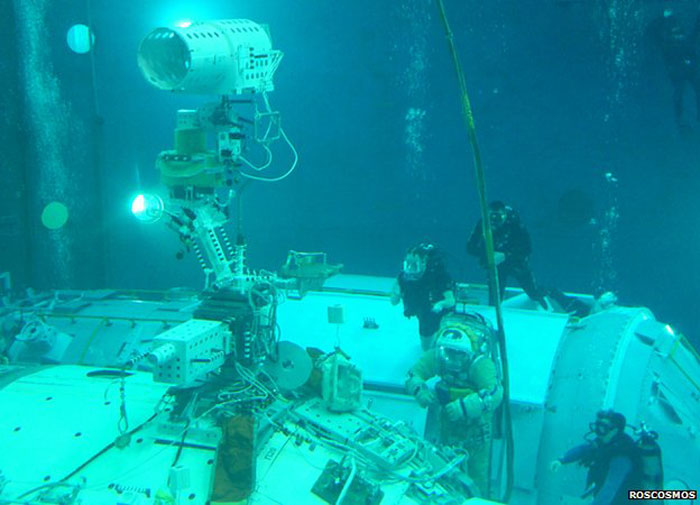 Cosmonauts practise the spacewalk that will put the cameras in place
.
Quelle: BBC
3353 Views