.
Ninety days? Psh! NASA's Opportunity Rover Sets Out on Its Tenth Year on Mars!
.
NASA's detractors might want to stick their fingers in their ears and hum really loud when confronted with the recent milestone reached by of one of the space agency's rovers—Opportunity. Given a life expectancy of just 90 days, the rover is now set to embark on its tenth year on the surface of the Red Planet.
It was hoped that during three months it could travel about 2,000 feet. Since that time Opportunity has traversed roughly 22 miles on Mars exploring the Meridiani Planum region.
Opportunity followed Mars Exploration Rover Spirit's landing on Mars on Jan. 24, 2004 (Spirit arrived on Mars in June of 2003). Each of the MER duo landed on Mars by bouncing down via airbags, a technique pioneered by the Sojourner rover, which touched down on Mars in 1996.
Opportunity is considered the "lucky twin" of the two rovers, as it touched down in what was dubbed Eagle Crater and almost immediately discovered evidence that water had once flowed on the surface of Mars.
With its first assignments long since accomplished, Opportunity has seen its mission extended again and again. The rover has lasted 36 times longer on the surface than was planned.
Opportunity is operated by NASA's Jet Propulsion Laboratory (JPL) located in Pasadena, Calif. Controllers have guided the rover to ever-larger craters that have provided researchers with insights to the history of Mars. Her and her sister, Spirit, who ceased operating in 2010, have served to rewrite what is known about the Red Planet and helped guide the next generation of rovers.
In August of 2012, the rover Curiosity touched down at Mars Gale Crater on a mission to seek out clues that Mars once contained the necessary ingredients to support life. Curiosity, due to her size (the rover weighs about a ton) required a high-tech jet pack called a Sky-Crane to deposit her safely on the surface. If Curiosity accomplishes its prime mission, it will only encompass one-fifth the length of time that Opportunity has spent on Mars. Curiosity's prime mission is only planned to last two years.
-
Daher nehmen wir ausreichend Rückblick und Einblick in das Foto-Archiv von Opportunity welches sich schön anbindet an die Foto-Archive von Curiosity welche wir aktuell begleiten in getrennten Blog-Beiträgen.
-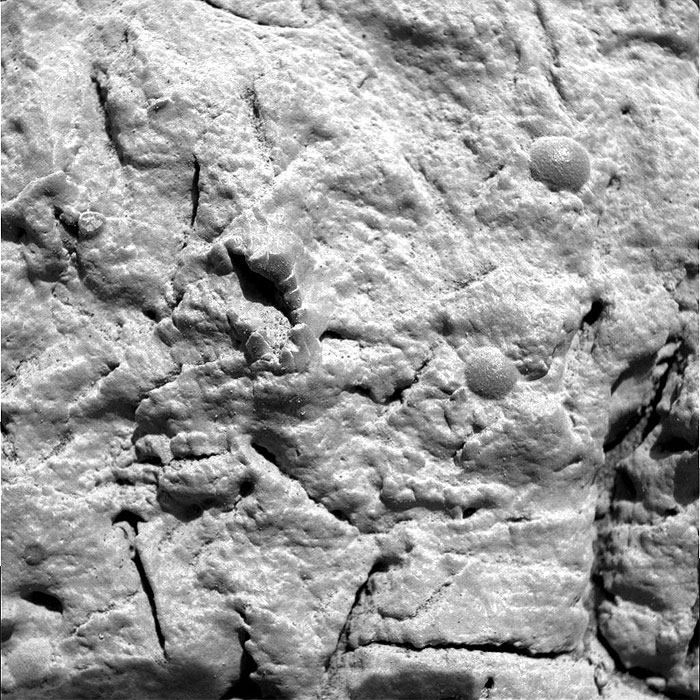 Microscopic Imager Non-linearized Full frame EDR acquired on Sol 34 of Opportunity's mission to Meridiani Planum at approximately at approximately 11:31:52 Mars local solar time, Microscopic Imager dust cover commanded to be OPEN. NASA/JPL/Cornell/USGS
-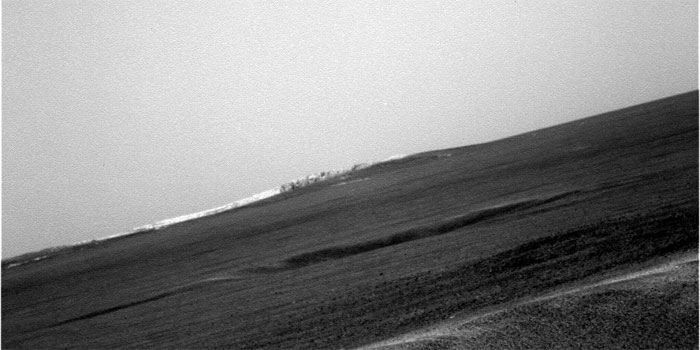 Left Panoramic Camera Non-linearized Sub-frame EDR acquired on Sol 34 of Opportunity's mission to Meridiani Planum at approximately 15:26:20 Mars local solar time, camera commanded to use Filter 3 (673 nm). NASA/JPL/Cornell
-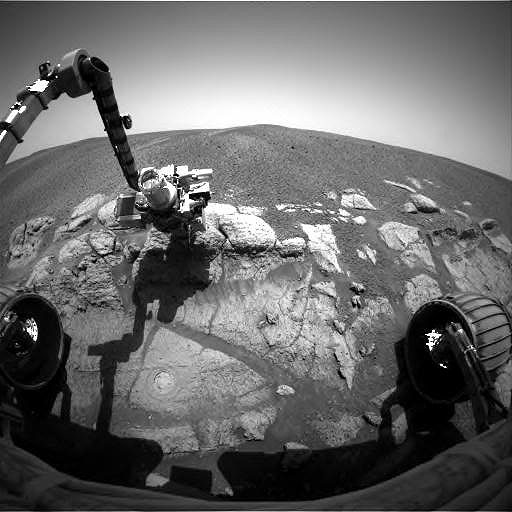 Right Front Hazard Camera Non-linearized Downsampled EDR acquired on Sol 34 of Opportunity's mission to Meridiani Planum at approximately 11:42:27 Mars local solar time. NASA/JPL
-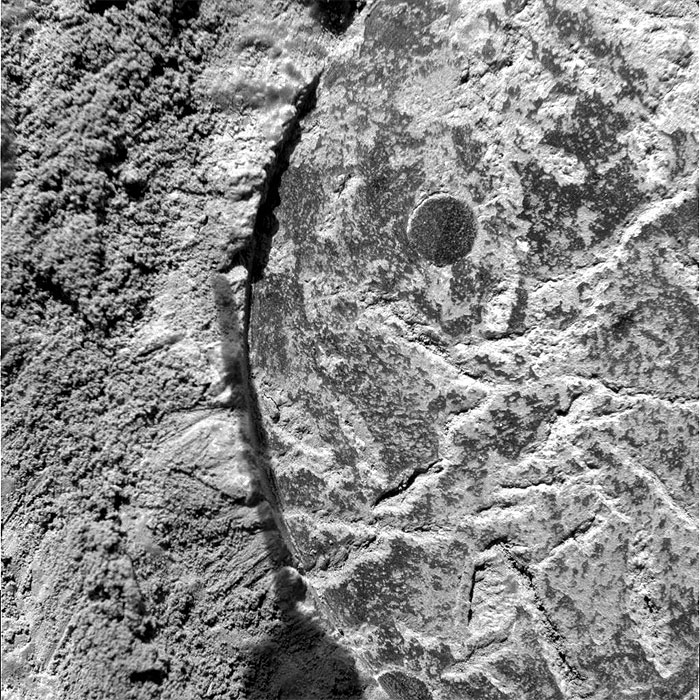 Microscopic Imager Non-linearized Full frame EDR acquired on Sol 35 of Opportunity's mission to Meridiani Planum at approximately at approximately 13:03:46 Mars local solar time, Microscopic Imager dust cover commanded to be OPEN. NASA/JPL/Cornell/USGS
-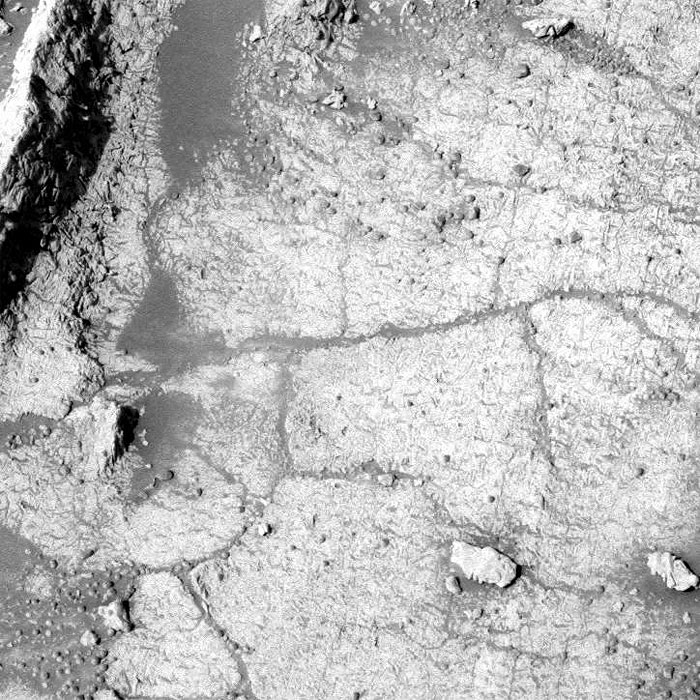 Left Panoramic Camera Non-linearized Sub-frame EDR acquired on Sol 35 of Opportunity's mission to Meridiani Planum at approximately 14:27:25 Mars local solar time, camera commanded to use Filter 4 (601 nm). NASA/JPL/Cornell
-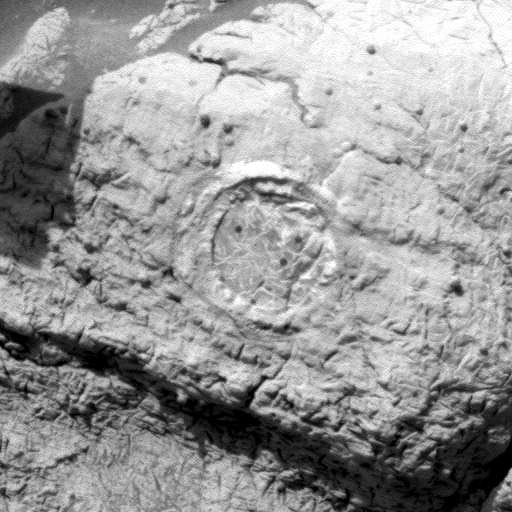 Right Panoramic Camera Non-linearized Sub-frame EDR acquired on Sol 35 of Opportunity's mission to Meridiani Planum at approximately 13:33:41 Mars local solar time, camera commanded to use Filter 2 (754 nm). NASA/JPL/Cornell
-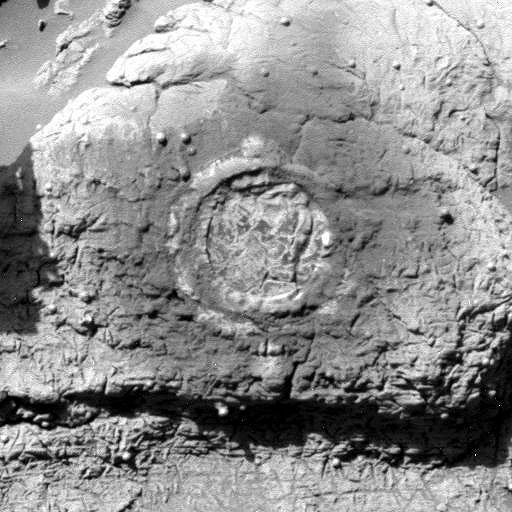 Left Panoramic Camera Non-linearized Sub-frame EDR acquired on Sol 35 of Opportunity's mission to Meridiani Planum at approximately 13:31:40 Mars local solar time, camera commanded to use Filter 7 (432 nm). NASA/JPL/Cornell
-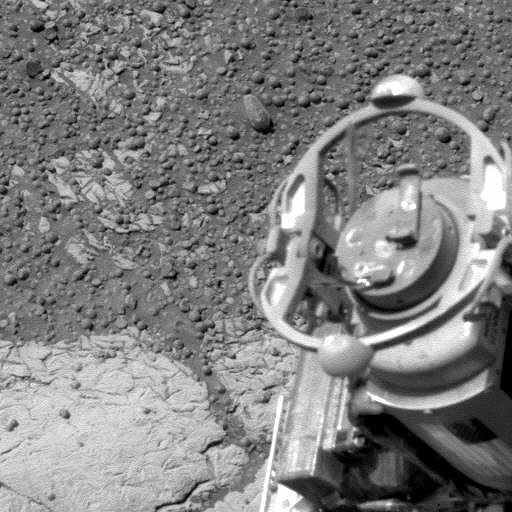 Left Panoramic Camera Non-linearized Sub-frame EDR acquired on Sol 35 of Opportunity's mission to Meridiani Planum at approximately 13:16:27 Mars local solar time, camera commanded to use Filter 4 (601 nm). NASA/JPL/Cornell
-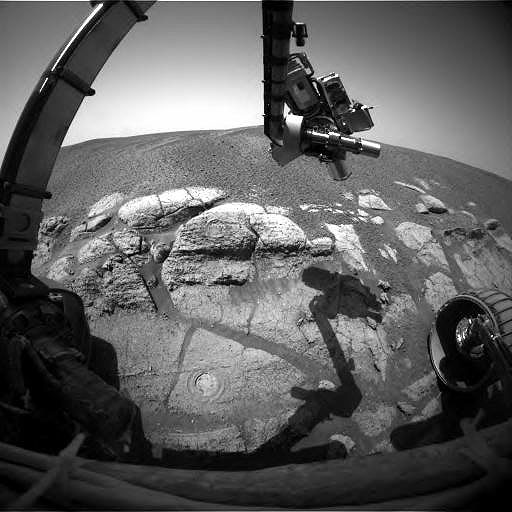 Left Front Hazard Camera Non-linearized Downsampled EDR acquired on Sol 35 of Opportunity's mission to Meridiani Planum at approximately 13:14:46 Mars local solar time. NASA/JPL
-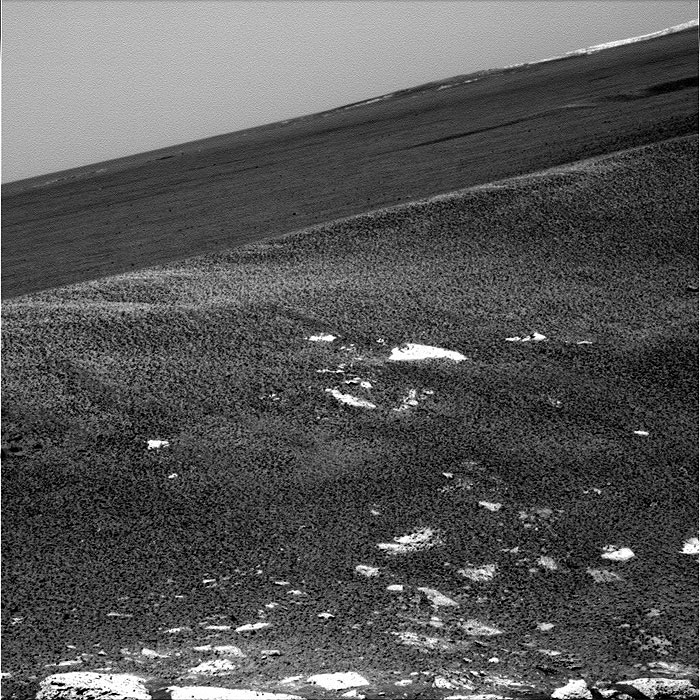 Right Panoramic Camera Non-linearized Full frame EDR acquired on Sol 36 of Opportunity's mission to Meridiani Planum at approximately 14:18:09 Mars local solar time, camera commanded to use Filter 2 (754 nm). NASA/JPL/Cornell
-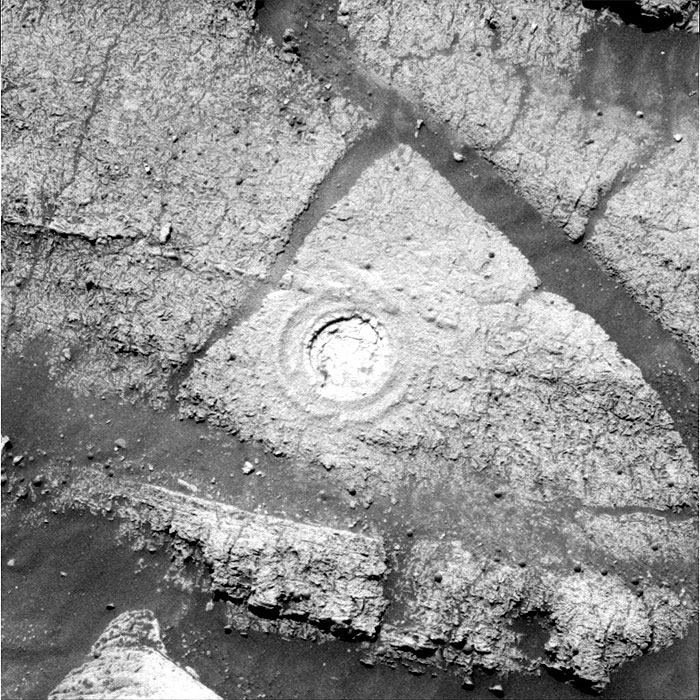 Right Panoramic Camera Non-linearized Full frame EDR acquired on Sol 36 of Opportunity's mission to Meridiani Planum at approximately 13:07:02 Mars local solar time, camera commanded to use Filter 2 (754 nm). NASA/JPL/Cornell
-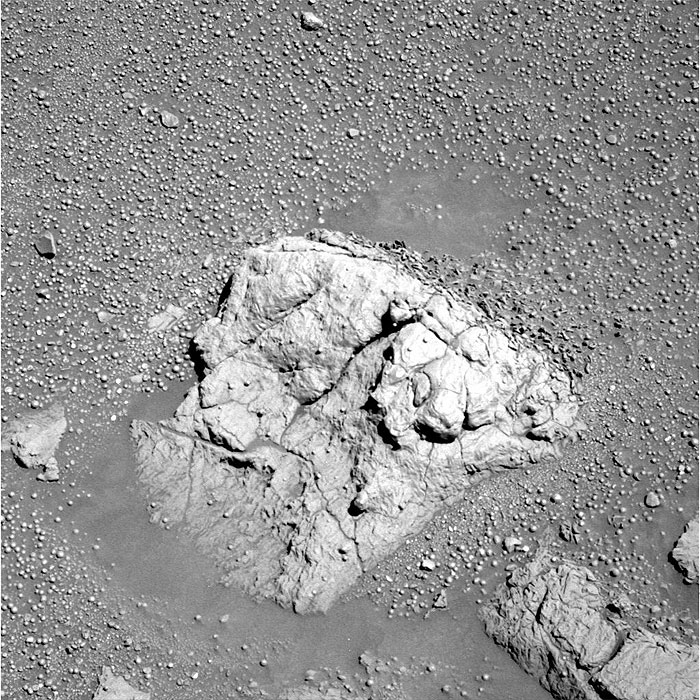 Right Panoramic Camera Non-linearized Full frame EDR acquired on Sol 36 of Opportunity's mission to Meridiani Planum at approximately 11:00:01 Mars local solar time, camera commanded to use Filter 1 (436 nm). NASA/JPL/Cornell
-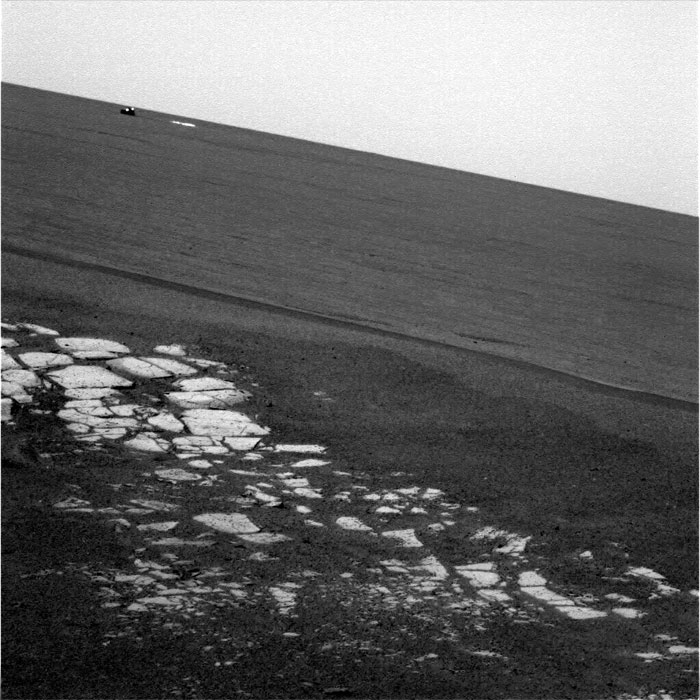 Left Panoramic Camera Non-linearized Full frame EDR acquired on Sol 36 of Opportunity's mission to Meridiani Planum at approximately 09:16:45 Mars local solar time, camera commanded to use Filter 5 (535 nm). NASA/JPL/Cornell
-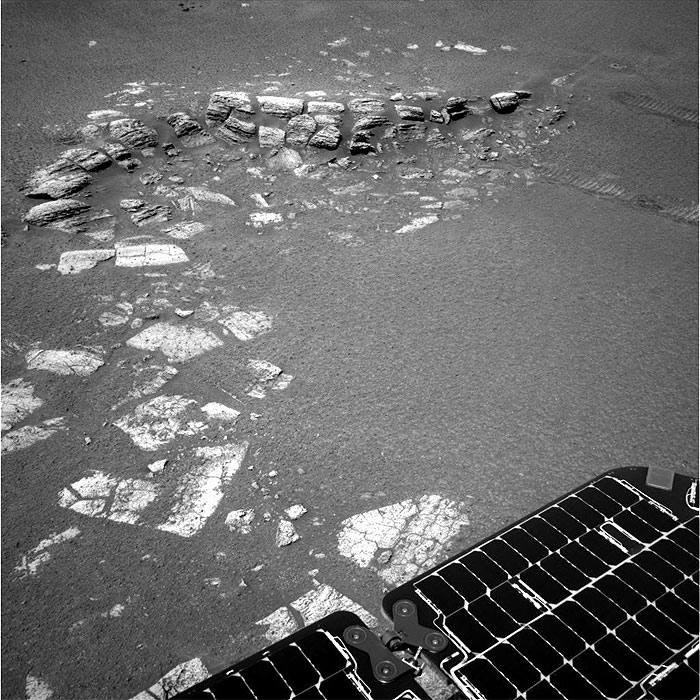 Right Navigation Camera Non-linearized Full frame EDR acquired on Sol 36 of Opportunity's mission to Meridiani Planum at approximately 13:34:08 Mars local solar time. NASA/JPL
-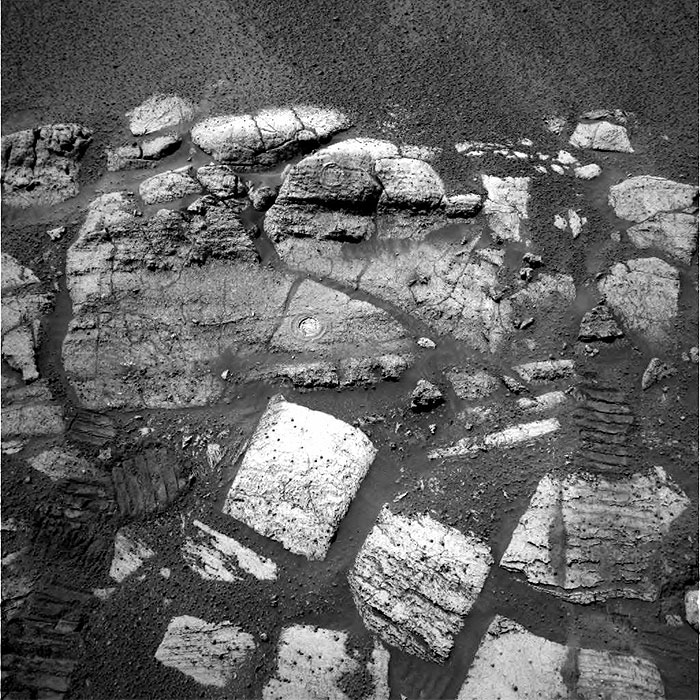 Right Navigation Camera Non-linearized Full frame EDR acquired on Sol 36 of Opportunity's mission to Meridiani Planum at approximately 13:32:40 Mars local solar time. NASA/JPL
-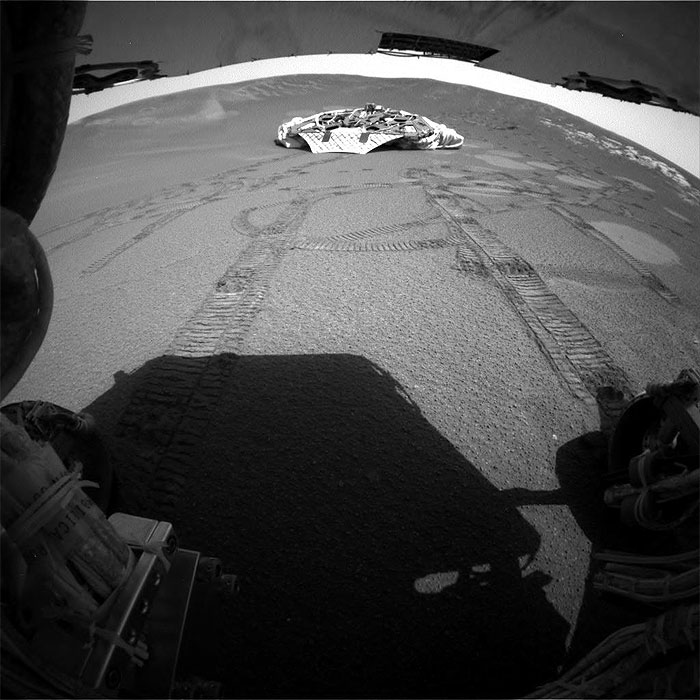 Left Rear Hazard Camera Non-linearized Full frame EDR acquired on Sol 36 of Opportunity's mission to Meridiani Planum at approximately 13:31:46 Mars local solar time. NASA/JPL
-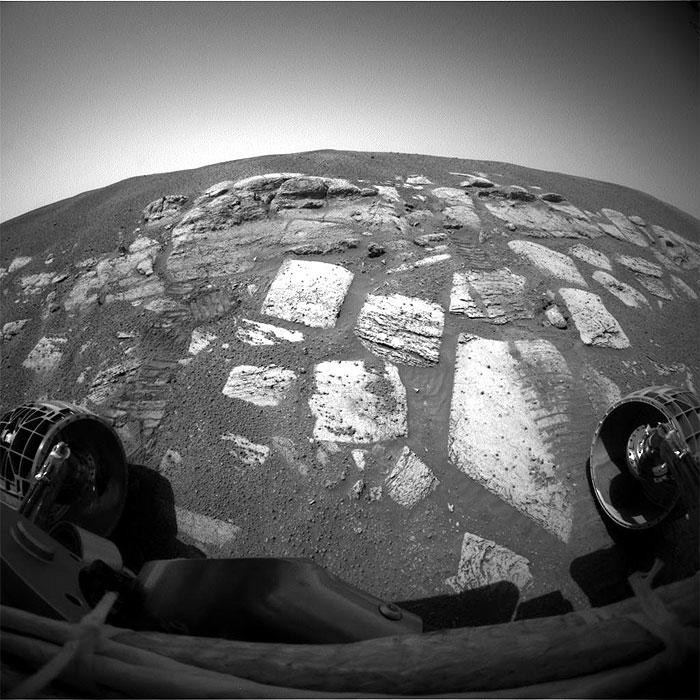 Left Front Hazard Camera Non-linearized Full frame EDR acquired on Sol 36 of Opportunity's mission to Meridiani Planum at approximately 13:30:56 Mars local solar time. NASA/JPL
-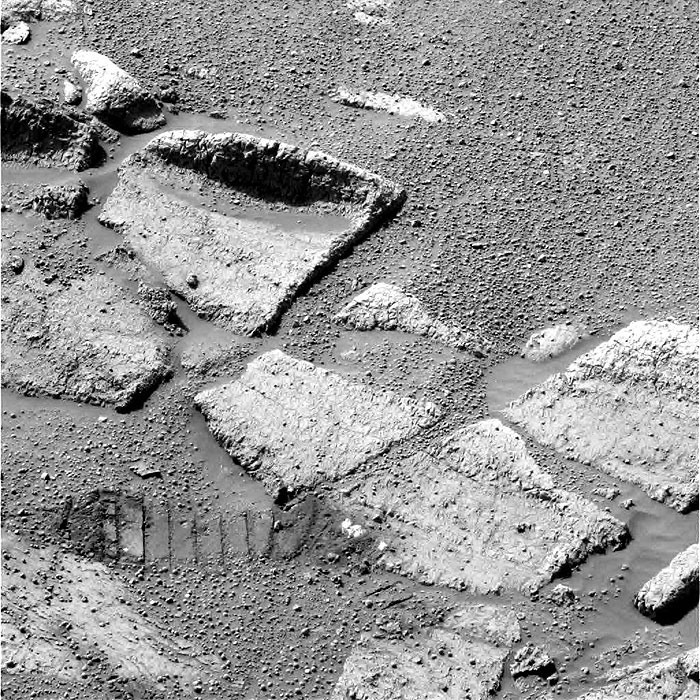 Left Panoramic Camera Non-linearized Full frame EDR acquired on Sol 37 of Opportunity's mission to Meridiani Planum at approximately 14:55:05 Mars local solar time, camera commanded to use Filter 5 (535 nm). NASA/JPL/Cornell
-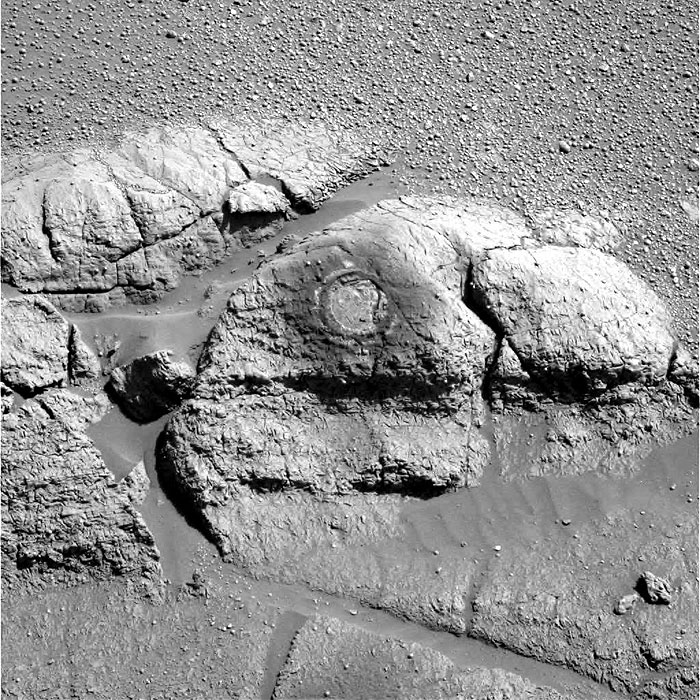 Left Panoramic Camera Non-linearized Full frame EDR acquired on Sol 37 of Opportunity's mission to Meridiani Planum at approximately 10:10:50 Mars local solar time, camera commanded to use Filter 7 (432 nm). NASA/JPL/Cornell
-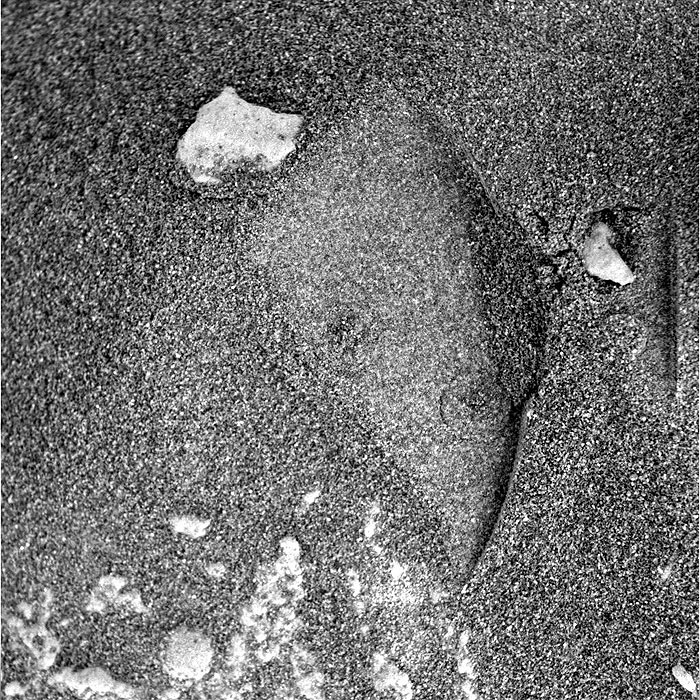 Microscopic Imager Non-linearized Full frame EDR acquired on Sol 38 of Opportunity's mission to Meridiani Planum at approximately at approximately 13:38:58 Mars local solar time, Microscopic Imager dust cover commanded to be OPEN. NASA/JPL/Cornell/USGS
-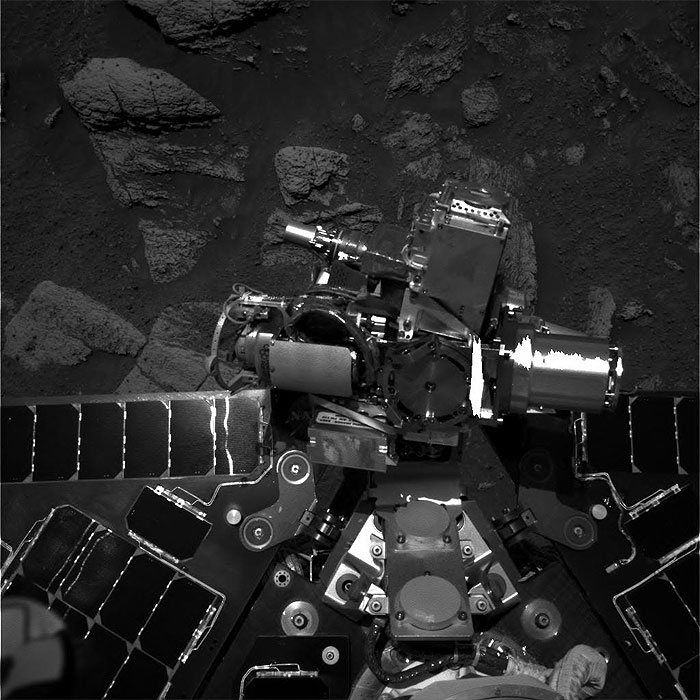 Left Navigation Camera Non-linearized Full frame EDR acquired on Sol 38 of Opportunity's mission to Meridiani Planum at approximately 11:51:34 Mars local solar time. NASA/JPL
-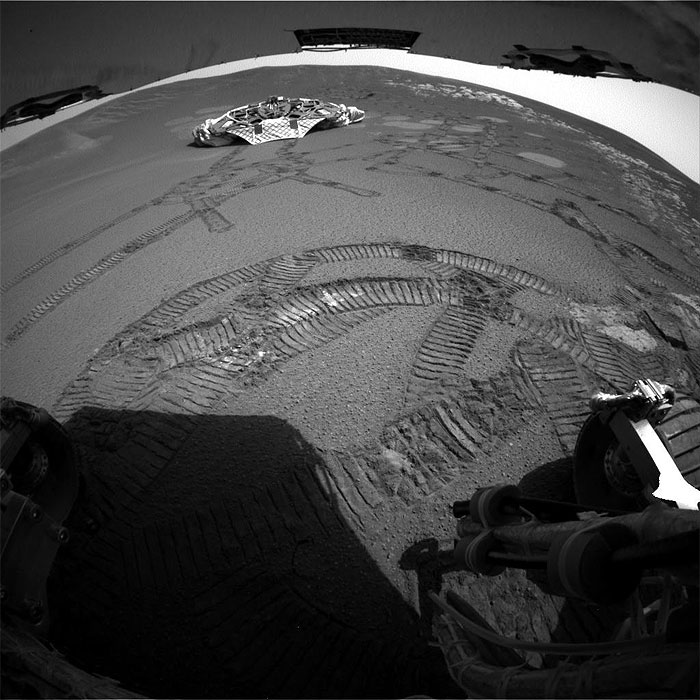 Right Rear Hazard Camera Non-linearized Full frame EDR acquired on Sol 38 of Opportunity's mission to Meridiani Planum at approximately 14:05:49 Mars local solar time. NASA/JPL
-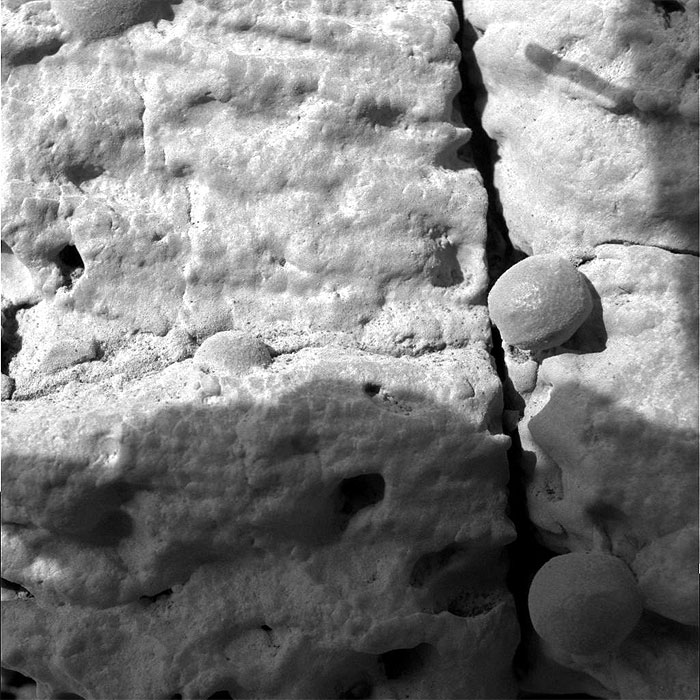 Microscopic Imager Non-linearized Full frame EDR acquired on Sol 39 of Opportunity's mission to Meridiani Planum at approximately at approximately 14:38:38 Mars local solar time, Microscopic Imager dust cover commanded to be OPEN. NASA/JPL/Cornell/USGS
-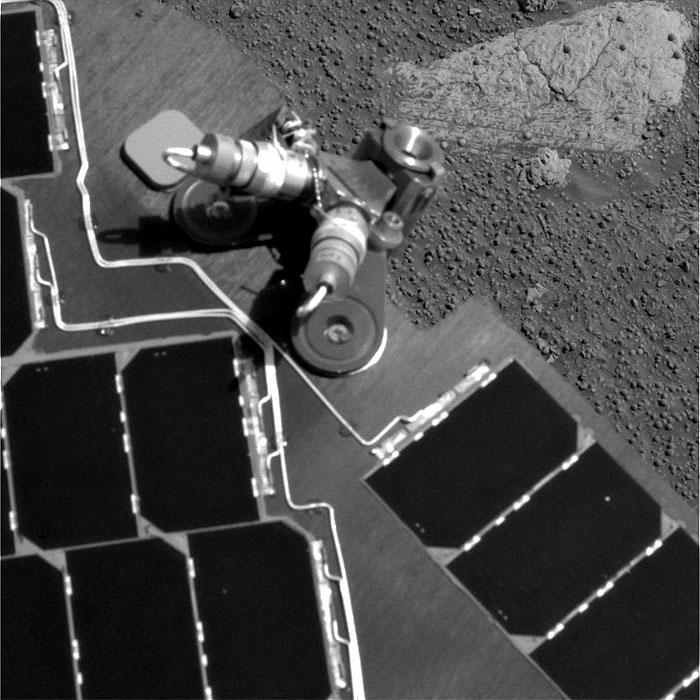 Left Panoramic Camera Non-linearized Full frame EDR acquired on Sol 39 of Opportunity's mission to Meridiani Planum at approximately 10:42:19 Mars local solar time, camera commanded to use Filter 4 (601 nm). NASA/JPL/Cornell
-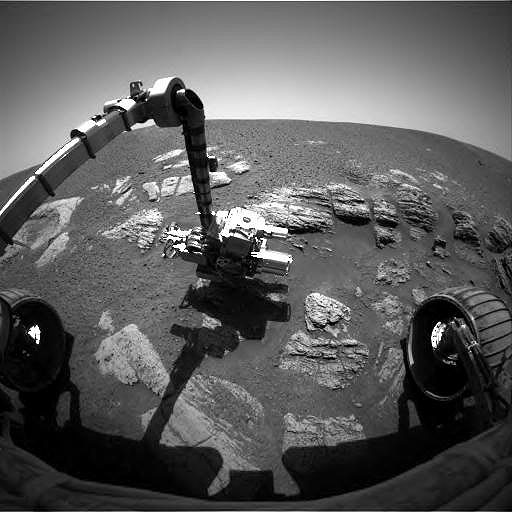 Right Front Hazard Camera Non-linearized Downsampled EDR acquired on Sol 39 of Opportunity's mission to Meridiani Planum at approximately 12:06:20 Mars local solar time. NASA/JPL
-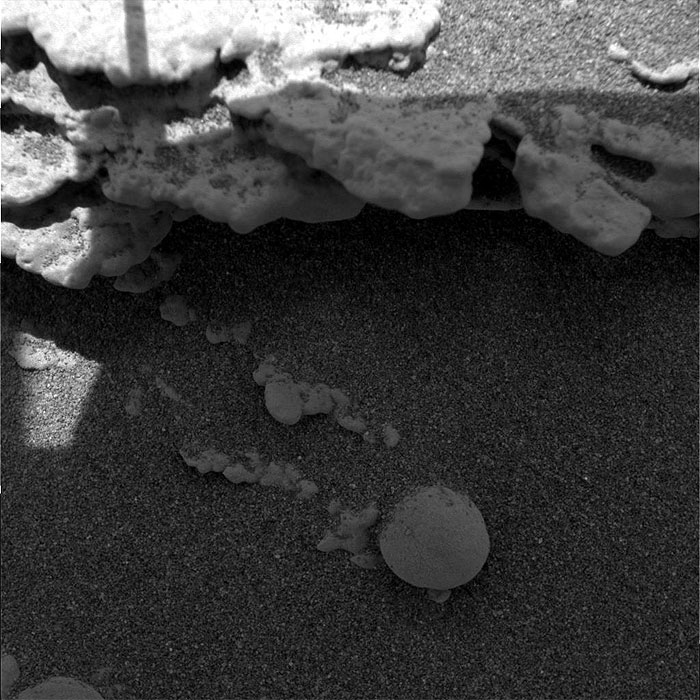 Microscopic Imager Non-linearized Full frame EDR acquired on Sol 40 of Opportunity's mission to Meridiani Planum at approximately at approximately 11:28:45 Mars local solar time, Microscopic Imager dust cover commanded to be OPEN. NASA/JPL/Cornell/USGS
-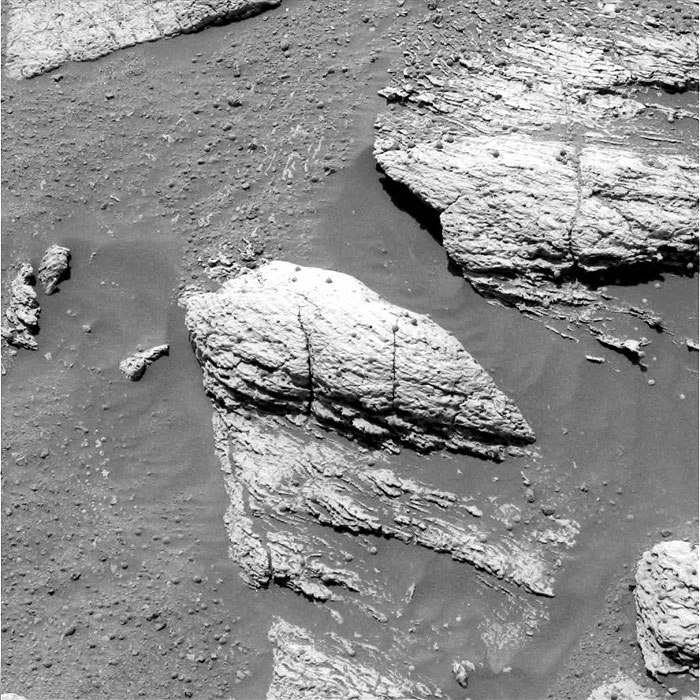 Left Panoramic Camera Non-linearized Full frame EDR acquired on Sol 40 of Opportunity's mission to Meridiani Planum at approximately 12:25:00 Mars local solar time, camera commanded to use Filter 4 (601 nm). NASA/JPL/Cornell
-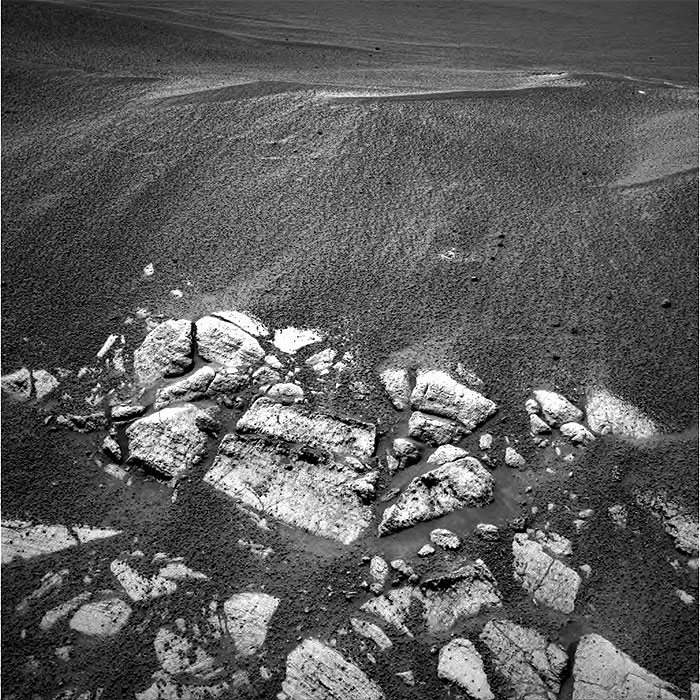 Left Navigation Camera Non-linearized Full frame EDR acquired on Sol 40 of Opportunity's mission to Meridiani Planum at approximately 13:53:54 Mars local solar time. NASA/JPL
-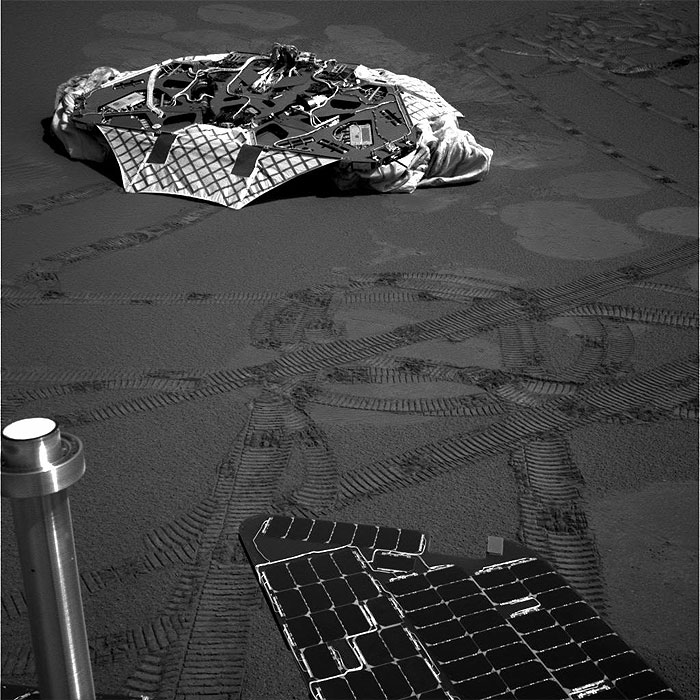 Left Navigation Camera Non-linearized Full frame EDR acquired on Sol 40 of Opportunity's mission to Meridiani Planum at approximately 13:58:38 Mars local solar time. NASA/JPL
-
Fotos: NASA
3996 Views